For most users, Windows computers play a really important role in the daily basis. We use Windows computers to work, study and entertainment like watching movies, listening to music, reading ebooks.
Sometimes if you are tired of reading ebooks, listening to audiobooks will help us take a break while still learning new things in a relaxed way. Speaking of audiobook listening, one thing we need to note is the Audiobook player apps. There are just too many players with different features in the market. Selecting a best audiobook reader for Windows is important to guarantee great user experience. Here we curated the top 8 best free audiobook players app for Windows.
Top 1. Windows Media Player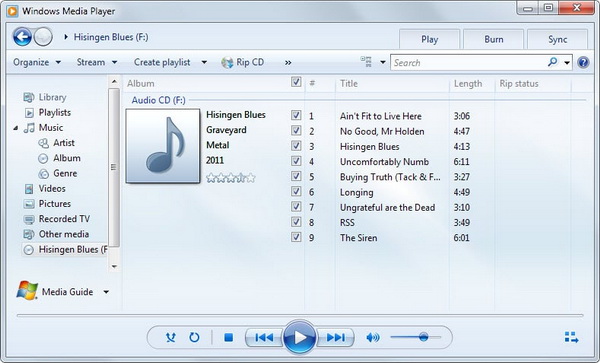 Windows Media Player is one best free player developed by Microsoft for playing music, video, audiobooks, images. The playback features are affluent, you can change the playback speed, fast forward, return to the beginning and so on. In addition to being a media player, Windows Media Player includes the ability to rip music from music CDs, data discs, burn DVDs, stream or sync media files to other devices . You can easily manage all kinds of digital media files with album art info.
Pros:
Shuffle and loop your media files
Unlimited playlist creation
Syncing audio and video files to devices
Beautiful music visualization
Supports all kinds of media files
Cons:
No longer being updated, the latest version is WMP 12
Top 2. 1BY1 Music Player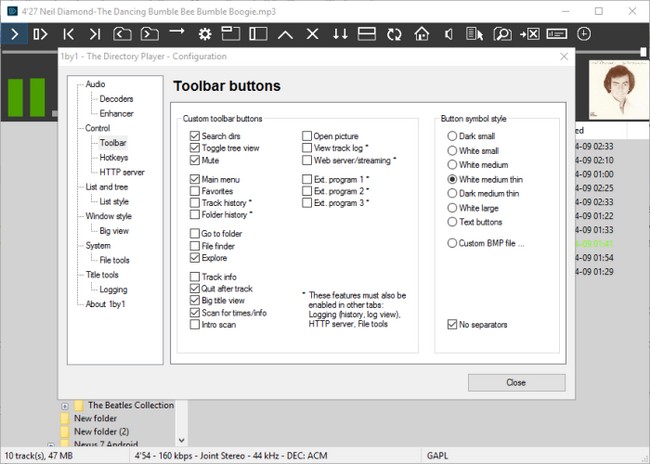 It is also known as the directory player. It has a pretty minimalistic interface with 3 sections, the toolbar, file explorer, status bar. You can click the small gear icon to configure this settings easily. 1By1 free music Player supports gapless playback for any audiobook formats such as OGG, MP3, FLAC, WAV, MP4, AAC. When a song ends, it will automatically skip to the next one quickly without annoyance silence. You can download 1BY1 audiobook player for Windows version from the official website and the Android version from the Google Play store.
Pros:
Free of charge and ad-free
Portable and lightweight
Support gapless playback for multiple audiobook formats
Support to create playlist
Cons:
The interface is too plain without customization options
Top 3. Trout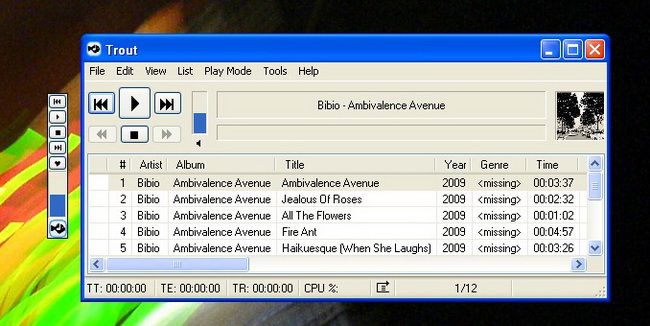 This is also a simple free audiobook reader which won't consume much PC resources but with powerful features. You can easily drag and drop folders or tracks to its main screen to import. Trout supports pretty much format you throw at it like MP3, AIFF, OGA, OGG, WAV, MOD, IT, MTM and you can install other plugins for more other special formats. As a well-designed small player, it runs much faster comparing to Windows Media Player or iTunes. Besides, it has the features to sync with your Last.fm account, import CDs by using the freeDB resources and so on.
Pros:
Compatible with a wide list of formats
Lightweight yet powerful
Integrate Last.fm music
Cons:
It doesn't support equalizer currently
Top 4. MyAudiobookPlayer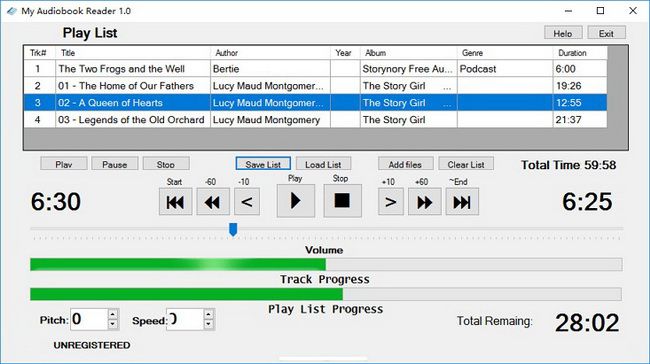 It is a simple audiobook player app which you can use for MP3 audiobooks. After loading your MP3 audiobooks, they will show as a playlist on the software. You can bookmark any of the audiobooks to keep the playback progress. This is really helpful if you listen to many audiobooks at the same time. In addition, the software has a lot of playback control options to let you change voice speed, pitch, fast forward, backward or go back to the beginning.
Pros:
Simple and intuitive screen
Remember playback locations
A lot of playback control options
Cons:
The supported format is limited, it is special for MP3 file
Top 5. iTunes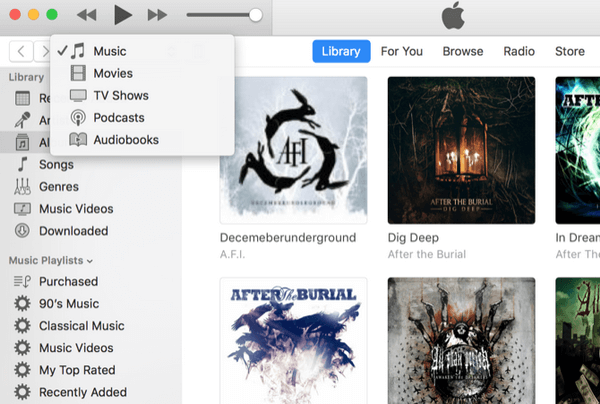 iTunes is an all-in-one tool where you can buy and download all kinds of digital media contents. As a powerful free program, it has almost any functions you need to manage/enjoy media files with good experience. You can navigate to find the audiobooks you want and do only several click to buy and download audiobooks you want. It also supports to import files from other sources. If you want to import audiobooks from elsewhere, please just just click 'File' menu and click 'Add Files to Library' to get started. This software comes with Mac computers by default. For Windows users, you can simply download it from the official website.
Pros:
Manage all kinds of digital media files
Full functional playback
Get and download media files directly
High quality contents
Cons:
It is kind of cumbersome
Only support to sync files to Apple devices
Top 6. WorkAudiobooks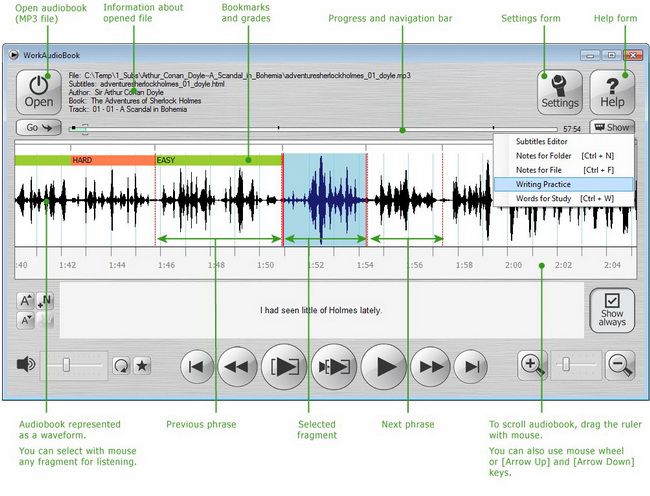 Are you going to learn a new language with audiobooks? WorkAudiobooks will help you best. It is another free and free MP3 audiobook reader software for Windows PC. It comes with various fantastic features which make it one of the best audiobook reader for PC users.
With WorkAudiobooks, you can listen to the files step by step while watching the subtitles on the screen if available. The formats of subtitle supported are HTML, TXT and SRT. When you encounter some difficult words or phrases, you can click the mark them by clicking a button to repeat them and you can search the meanings in the dictionary. Furthermore, there are options for you to bookmark a file play bookmarked files and delete them.
Pros:
Step by step playback feature for language learners
Repetition of difficult fragments
Support to display/edit subtitles
Bookmark your audiobooks
Cons:
Don't supports much music formats
Top 7. Free Audio Reader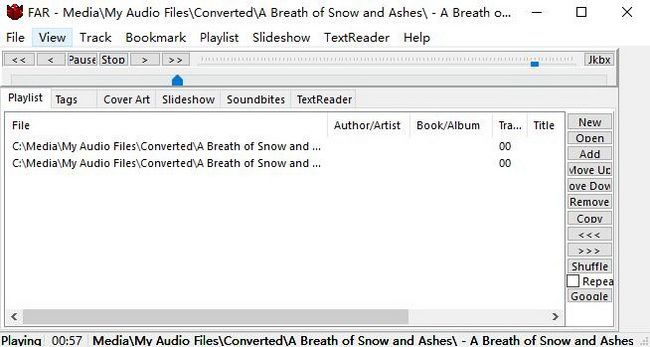 Free Audio Reader is special full-featured audiobook player app. It can help you bookmark audiobooks, create playlists, edit tab info, view cover art.
These features are easily accessible from the software screen. You can resume the playback from the last time playback position within a click. The supported formats include WMA, WAV, MP3, MID, FBM, FSB and TXT files. It is best if you have text files which you want the program to read aloud for you. With the cover art feature, you can even import images from your computers to play as a slideshow. To add files to the playlist, you just need to click the Open button and then you can select the files you want. You can also choose the options to shuffle, repeat and to edit the playlist. Other playback features include open, play, skip back, skip ahead, change volume, adjust voice etc.
Pros:
Support popular music and text files
Can play a slideshow with images
Lots of features for audiobook playback
Top 8. MusicBee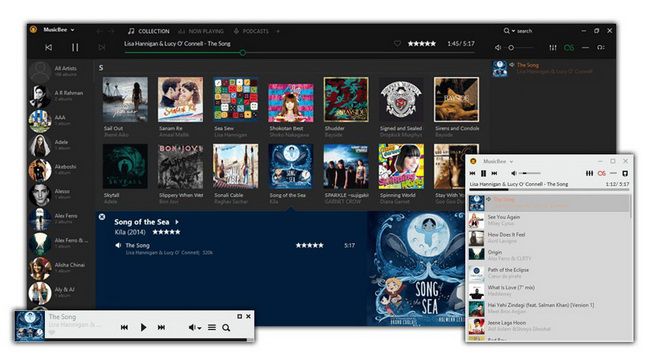 This is a powerful music player with beautiful skins. MusicBee makes it easy for you to find, manager and enjoy audio files from your Windows computers. It combines the podcasts, SoundCloud, web radio stations, audiobooks, turning your PC into a music jukebox immediately after installing. The formats include The player has a lot of features to enhance the sound quality of your audio files including 10-brand or 15-band equalizer, high-end audio cards support, gapless playback without interruption, 5.1 Dolby surround sound, WinAmp plugin enhancement. Finally, MusicBee also supports to sync with devices, making it easiest ever to enjoy your music collections.
Pros:
Customizable appearance
Auto-playlist creation with powerful rules
Many ways to organize media files
Support Winamp visualizers
Ability to lock down access to settings
Cons:
It becomes slow when handling lots of files
Conclusion & Suggestion
Although audiobook player selection has pretty much things to do with everyone's preferences, the 8 audiobook readers are rated as best by most audiobook users. They not only have best playback features but also great user accessibility. Furthermore, they are totally free. So you can try these players one by one and pick up one works best to play audiobooks.
By the way, please note the top free players above can only handle copyright free audiobooks, not DRM files such as the audiobooks from Audible or iTunes. In case you want to play these files, you can use ViWizard Audible AA/AAX Converter for Windows or ViWizard DRM Audiobook Converterto help you unlock and transform audiobooks to new formats of files for the players.

Nick Orin is a review writer, software geek and Mac OS enthusiast. He spends all his free time in searching useful software and gadgets to share with others.