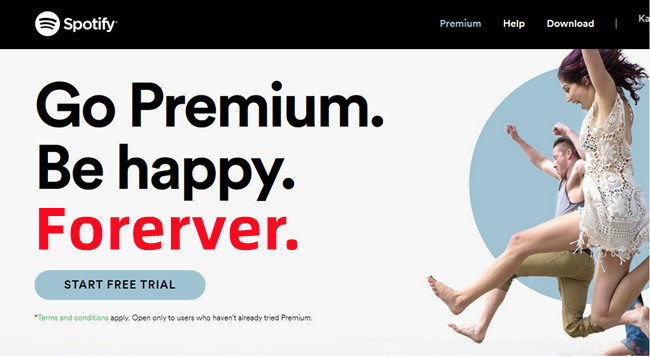 Spotify currently is offering a free trial for 3 months for users who have PayPal account registered in the US. If you have a US account and haven't tried Spotify Premium before, you can take advantage of this offer and enjoy the individual plan of Spotify Premium and enjoy amazing features that are exclusively for Premium subscribers, such as downloading music.
With Spotify Premium, you can build up your own music library and download music directly from the Spotify app on your device, including computers, mobile, and tablet. In this post, we'll tell how you can download music on Spotify free trial. If you are on the free trial, you can choose to benefit from our exclusives to a powerful Spotify music downloader.
Part 1.

Can You Download Music on Spotify Free Trial?

Yes, the downloading feature is available on the Premium tier for both subscribers and users on free trial period. You can take advantage of the free trial to access various Premium features for 3-6 months. Once you sign up for Spotify free trial, you can download any songs, playlists, albums, artists in your music library. Downloading your favorite Spotify music allows you to play them specially in Spotify's Offline Mode, without a network connection for cellular data or Wi-Fi.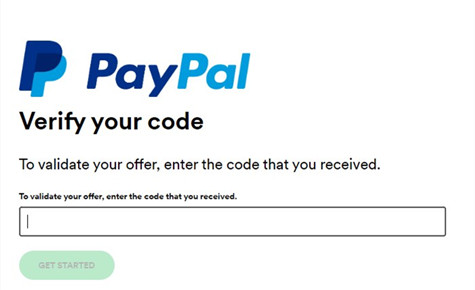 Currently, Spotify is offering a 3-month free trial to users who have not already tried Spotify Premium using PayPal. If you already tried Spotify Premium and wish to find alternatively ways to get Spotify Premium for free, there're more special offers you may be interested in.
Note
The PayPal promotion is valid until September 15, 2023.

If you don't cancel your subscription during the free trial period, you will be automatically charged the monthly subscription fee at $9.99.
Downloading Spotify music is very easy even for a new starter. However, the downloaded Spotify music can't be transferred manually to a device unless you download it to music files offline. Go ahead.
Part 2.

How to Keep Downloaded Spotify Music After Free Trial

If you cancel your subscription during the free trial period, you will revert to the free tier of Spotify and lose the ability to download your favorite music tracks for offline listening. Moreover, when you are streaming music on Spotify, the ads will kick in from time to time, which causes a negative listening experience. Fortunately, you can get Spotify Premium for free forever by downloading Spotify music into playable files. This will create an offline backup of your Spotify music library on your devices.
Tool Required: ViWizard Spotify Music Converter
While the downloaded Spotify music is protected by Digital Rights Management (DRM) on free trial, all Spotify users can download DRM-free music files off the Spotify platform using a downloader app called ViWizard Spotify Music Converter.
ViWizard Spotify Music Converter offers various features such as downloading music and removing ads on the free tier. It is particularly useful for users who want to continue to benefit from Spotify's Offline Mode to download and play music without a network connection. With ViWizard, you have found an alternative way to download music from Spotify onto your devices, even without a paid subscription.
As ViWizard supports batch downloading, you can select and add any music tracks from your music library or Spotify's music catalog to the ViWizard software. For your device compatibility, you can decide the file format the music tracks will be downloaded to, including MP3, M4A, M4B, WAV, AAC, and FLAC. During the conversion, lossless audio and full ID3 tags will be kept with the downloaded music. Then you can access and use it on your devices independently from the Spotify app.

Key Features of ViWizard Spotify Music Converter
Free Trial
Free Trial
* Security verified. 5, 481,347 people have downloaded it.
Download Spotify songs, albums, playlists, podcasts, audiobooks
Convert Spotify music to lossless MP3, AAC, FLAC, WAV, M4A, M4B
Support playing offline Spotify music on any device at any time
Compatible with Windows and macOS, as well as, the latest Spotify
Step 1

Select and add Spotify music

Open the ViWizard Spotify Music Converter app, and then head to open or reopen the Spotify desktop app. This will allow you access your music library and Spotify's music catalog. To select and add your favorite music to convert and download, drag and drop the tracks into ViWizard's main interface.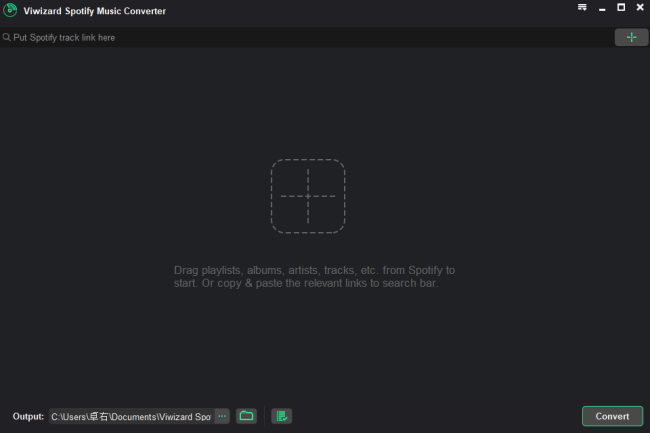 Step 2

Adjust output formats

Once added, head over to click on the menu icon > Preferences to adjust some output formats, such as file format. Click on the Convert tab, and scroll to open the format menu and select the desired file format, such as MP3. Once done, click OK to save.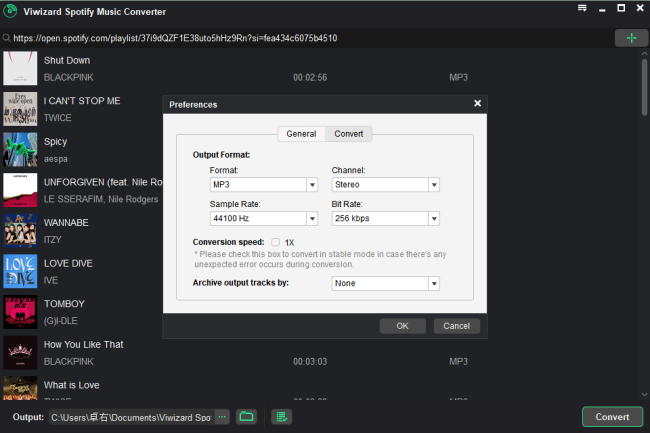 Step 3

Download Spotify music

Back to the ViWizard's main interface and click on the Convert button to start converting and downloading the music files. Wait for the conversion to complete up to 5x faster speed, and the output folder that contains your downloads will open on your screen automatically.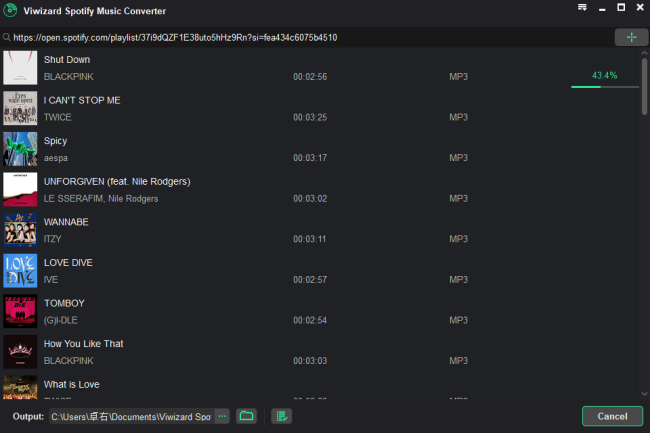 Part 3.

How to Download Music from Spotify Free Trial

If you insist on downloading Spotify music on free trial, you can do the trick on your computer or mobile device that runs the Spotify app.
Download Spotify Music on Desktop
For starters, open the desktop app and log in with the account that's on the free trial period.
In the side menu, click on Search and search for the songs or albums you want to download to your device.
Select the top result, and continue to click on the Download button (arrow down icon) on the album's profile. Spotify will start downloading the album.
Once downloaded, head to Your Library, and select the Albums filter at the top to view the downloaded album.
Download Spotify Music on Mobile
For starters, open the mobile app and log in with your account.
Go to Search, and search for what you want to download for offline play.
Tap on the top result, and tap on the Download button (arrow down icon) there.
Wait for it to be downloaded to your library, and go to Library, and select the Downloaded filter to view your downloads only. You can try playing without network.
Conclusion
In this post, we've introduced how users on free trial can download Spotify music to your devices by using the downloading feature or a powerful Spotify downloader. If you don't plan to continue the subscription, you're highly recommended to try our ViWizard Spotify Music Converter, which provides an ultimate way to download your favorite Spotify music!