Spotify offers Premium services to users so that they can access unlimited tracks online and download ad-free songs for offline listening on any device in extreme quality. Alternatively, those who can't afford $9.99 monthly Premium subscription fee, can select a Free plan but have to comply with a lot of restrictions, like shuffle-mode playback, ads-supported songs, and more.
If you are currently using a Free subscription of Spotify, and don't want to pay for a Premium subscription, you still get a chance to try Spotify Premium free with its 30-day free trial. Or are you looking for an alternative way to get Spotify Premium for free even longer, say, after the free trial? No problem! Now we'll introduce simple and legal ways for you to get Spotify Premium free. Move forward to find out how.
Part 1. Spotify Free VS Spotify Premium: Should You Upgrade?
#1. Is Spotify really free?
Yes, you can stream Spotify online with your own free account at $0.00. When you access the Spotify application or Spotify Web Player on your device to log in to your free account, you can enjoy your streaming of your favorite music or podcasts.
But if you want the Premium functions or features on Spotify such as removing ads or downloading music, you'll want or need to upgrade to Premium.
#2. Should I upgrade to Spotify Premium?
The free version of Spotify has plenty of limits. And whether it works as expected can be depends heavily on your needs.
For starters, you may know you're allowed to download podcasts only for offline use, and most of the time you have to tolerate the ads when you stream music or podcasts with an internet connection. What's more, the free tier does have a couple of shortcomings that you should be aware of in terms of device's compatibility. For example, if you have an Apple Watch and wish to listen to Spotify directly on your Watch, you have to upgrade to Premium, or you are allowed to control the playback from your iPhone only.
If you're already a Spotify free user, you've probably thought about upgrading to Premium because of the annoying ads. But there's more to consider before you make up your mind to pay $9.99 per month. Until recently, the Spotify Premium subscription fee has been stable at around $10 a month, but its competitors such as Apple Music and Amazon Music Unlimited have increased their prices by a dollar or more.
#3. How can I get Spotify Premium for free?
You should know that there're some subscription plans here for you to choose to get Spotify Premium: Individual Plan (for 1 account), Duo Plan (for 2 accounts), Family Plan (for 6 accounts), and Student Discount (for 1 account at discounted price).
There are no legitimate ways to get Spotify Premium for free. However, you may be able to take advantage of a free trial offer or receive a discount if you are a student. Spotify offers a student discount that provides Premium access at a reduced rate. To take advantage of this offer, you need to verify your status as a student through a third-party service such as SheerID.
If you wish to get Spotify Premium for free, don't hesitate to try Spotify Premium for free if you are new to Spotify in Part 4 and some available ways in Part 5.
#4. Can I get Spotify Premium for free forever?
If you wish to find an ultimate way to enjoy Spotify Premium for free forever, you don't have to upgrade to Spotify Premium. If you want the downloading feature, another workaround would be try downloading your favorite Spotify music tracks to your device but as audio files. Then you can play them by using even the most common media players across your devices.
All you need is a powerful third-party Spotify downloader called ViWizard Music Converter. With ViWizard, you have the ability to download any Spotify music tracks into audio files for offline use. All you need is your Spotify library built up with your free account and ViWizard Music Converter.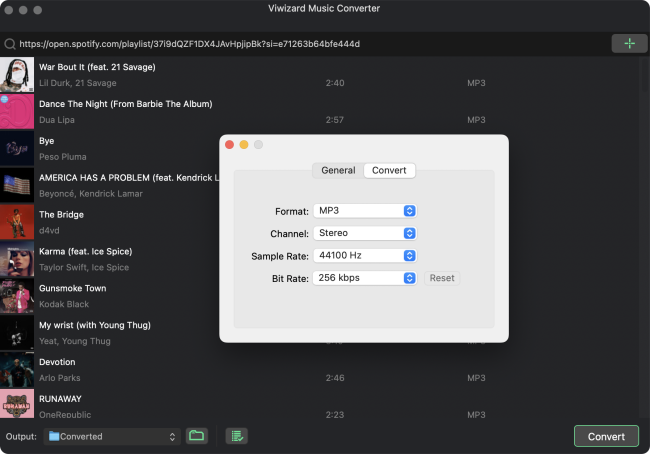 Part 2. How to Get Spotify Premium Functions & Features for Free
If you are an iPhone or Android user, you can install a cracked Spotify Premium version to your device for getting Premium for free. But there exist some risks of using a cracked Spotify on the device.
Best for Android phone: Spotify Mod APK
Step 1. Search for Spotify Premium Mod APK on the internet and select one to download.
Step 2. Download the installation package and then install it to your device.
Step 3. Open the app and log into your Spotify account then you can use Spotify Premium.
Note: To install a cracked Spotify Premium app, you need to uninstall Spotify from your device first.
Best for iPhone: Spotify++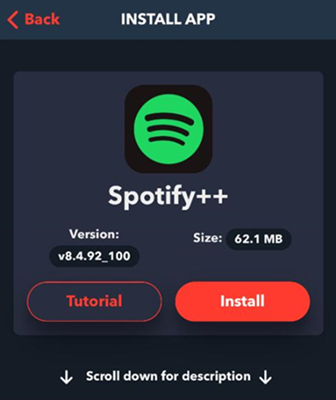 Step 1. Go to www.tweakboxapp.com on your iPhone and choose to install TweakBox.
Step 2. Open the app on your iPhone and search for Spotify++ to install it.
Step 3. After installing it, launch it and choose to trust this app on your device. Then you can enjoy those Premium features like ad-free listening.
Best for Mac/Pac: ViWizard Music Converter
If you want or need the Premium functions and features such as removing the ads or downloading the music tracks from Spotify, you can pick the Windows or Mac version of ViWizard Music Converter to help. In addition to just ensure you the download feature, it can help remove the download limits - you can only download up to 10,000 music tracks on up to 5 different devices even with your Premium subscription.
But the downloaded items with ViWizard are kept on your device's storage or cloud storage forever, even you lose your Premium subscription, the access to your Spotify downloads won't disappear. The best part of it is you can download any music tracks you have access to on Spotify with your free account. Go ahead. We'll introduce how you can make use of ViWizard Music Converter to have a positive listening expereince with your favorite Spotify music.
Part 3. How to Download Spotify Songs for Free without Premium
To enjoy free Spotify Premium features, you only need to install a smart Spotify music downloader on the computer. It's called ViWizard Spotify Music Converter that is specially designed for both Free users and Premium subscribers to download all Spotify contents for offline listening. It's able to extract music from Spotify and convert them to MP3, M4A, M4B, FLAC, AAC, and WAV.
By using this tool, you can easily enjoy those features for Spotify Premium subscribers with a Free account forever. Most importantly, this tool is completely safe. By the way, do not try to use some Spotify Premium APK apps which might cause information leaking or worse influences. The following are the main features of ViWizard Spotify Music Converter.

Key Features of ViWizard Spotify Music Converter
Convert and download Spotify songs to MP3 and other formats
Download any Spotify contents at 5× faster speed
Play Spotify songs offline without Premium
Change Spotify playback speed as you wish
Save Spotify with the original audio quality and ID3 tags
Now you should read these instructions to learn how to use ViWizard Spotify Music Converter to download and convert Spotify to MP3 without a Free account. With only a few clicks, you'll get and control Spotify music tracks for free in the same way as the Premium subscription does.
1

Import Spotify Music Tracks to ViWizard

Open ViWizard Spotify Music Converter on your Mac or Windows computer. Then it will launch the Spotify app automatically. After that, you should log in to your Spotify account. Then go to find any music tracks, album, or playlist you want to download in Spotify and drag the songs directly into the downloading window of ViWizard.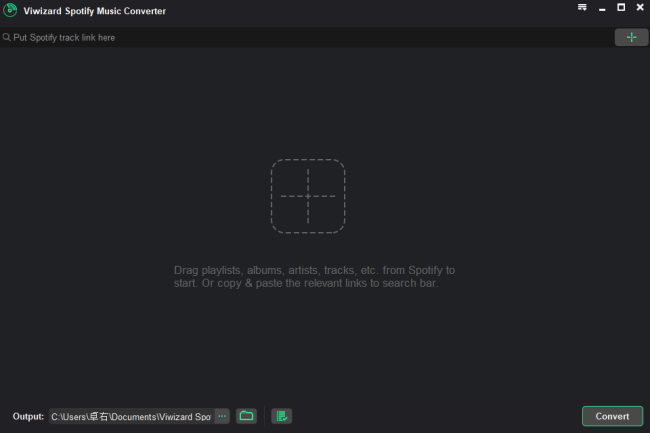 2

Personalize the Output Audio Settings

Once all the Spotify songs are loaded completely into the converter, simply click the top menu bar and select the Preferences option. Here you can go to select the output format you like, such as MP3, M4A, M4B, AAC, WAV, and FLAC. In addition, you are allowed to set the output channel, sample rate, bit rate, and conversion speed.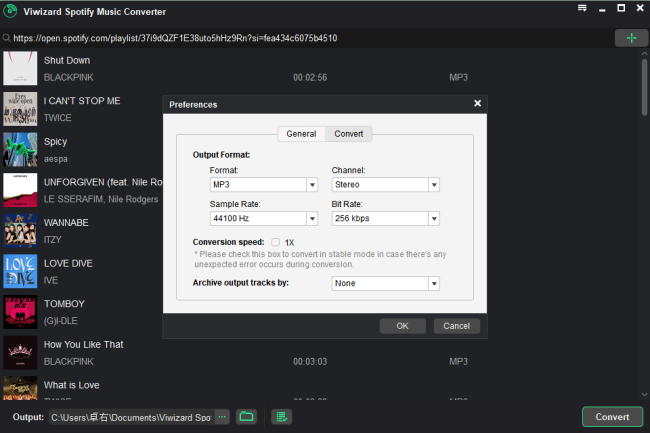 3

Download and Convert Spotify Music Offline

Now move your mouse to the bottom and click on the Convert button. Then it will begin downloading Spotify songs to MP3 or other unprotected formats. After conversion, you can click the Converted button to locate the well-converted Spotify music tracks.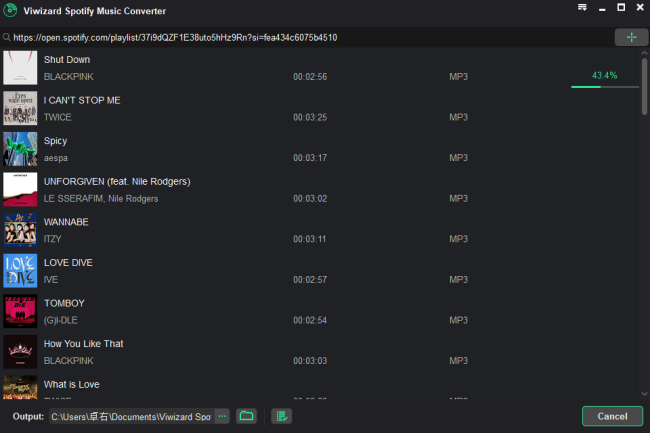 Congratulations! Till now, all the Spotify music tracks are yours. You can do whatever you like to those songs, including listening to them offline and playing them on any device without limit. You can keep accessing the Spotify Premium service for free as long as you like only if you have ViWizard Spotify Music Converter on hand. Why not download the free trial version of this smart tool as below to test it out by yourself immediately?
Part 4. How to Try Spotify Premium for Free
The most popular way to try Spotify Premium free is using the Spotify free trial service provided by Spotify. Spotify will release some promotions for free trial for 30 days, 60 days, 3 months, and even 6 months. Leave an eye on related news about it on Spotify to get the longest free trial. It's straightforward and easy to process. You can also use redeem Spotify gift card from your friends to extend the time for a free trial. If you want, you can cancel this free trial anytime and use a new email address to start a new Spotify free trial to enjoy free Spotify Premium longer.
On PC/Mac: how to try Spotify Premium for free?
Here's the complete guide on how to get Premium free for 30 days on Mac or Windows computers.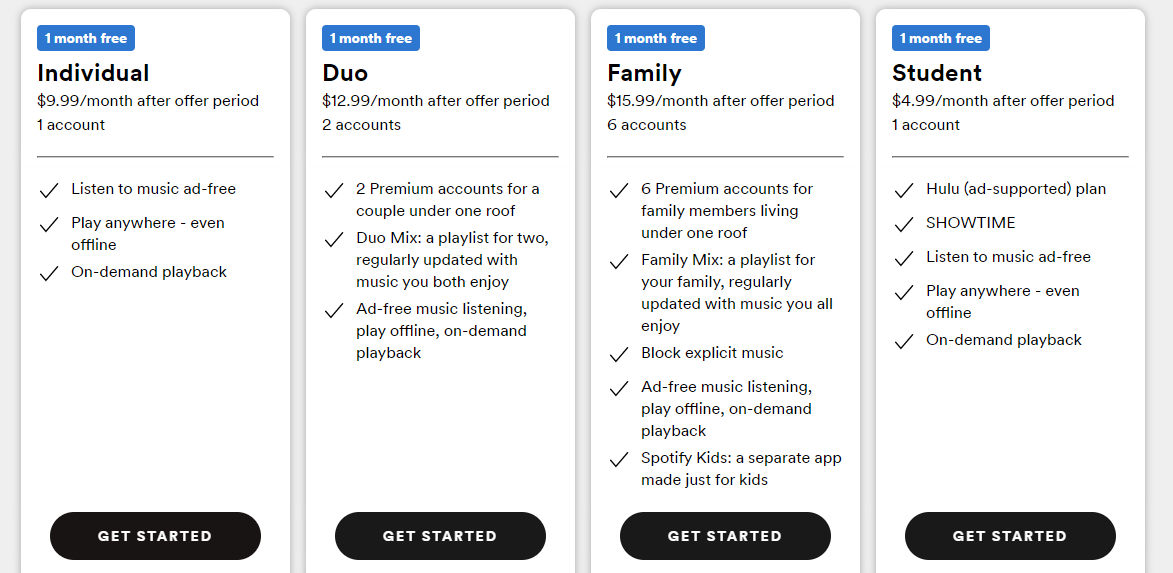 Step 1. From the Spotify home page, click on the Premium button and choose a plan then click the GET STARTED button.
Step 2. Log in to your Spotify account. If you don't have a Free Spotify account, just create an account.
Step 3. You'll be asked to fulfill the subscription form with the payment method, credit card number, and more info. Follow what it tells you to do. Then choose the START SPORITY PREMIUM button.
Now you'll be able to enjoy all Premium features on Spotify at no cost. You can cancel Spotify subscription at any time you want. But if you failed to do it before the free trial ends, you will be charged $9.99+ applicable tax each month by Spotify until you cancel the Premium subscription.
On Android/iPhone: how to try Spotify Premium for free?
Here is the tutorial telling how to get a free Spotify Premium trial on iPhone and Android devices.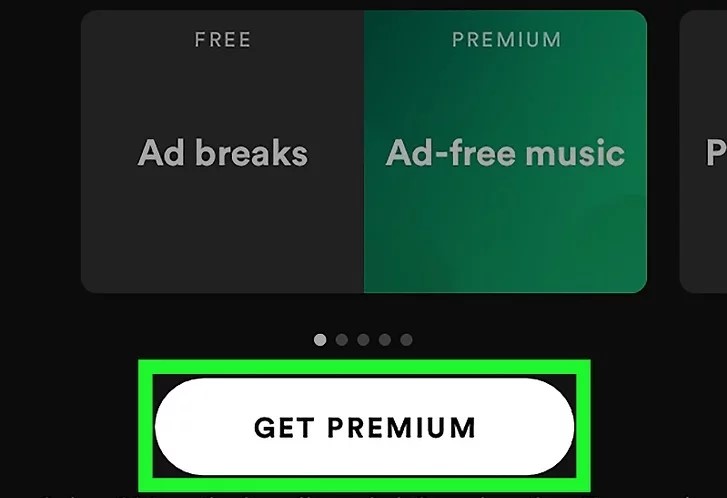 Step 1. Open the Spotify app on your iPhone or Android device then log in to Spotify or sign up for it.
Step 2. Click on both the Settings and GO PREMIUM button.
Step 3. Tap GET PREMIUM choice. Enter the payment information including card number, name, and others.
Step 4. Tap the START MY SPOTIFY PREMIUM button.
Part 5. How to Get Spotify Premium for Free
If you are a new user of Spotify, you will have lots of chances to get Spotify Premium free 6 months, 3 months or 1 months. Here we'll introduce several ways of helping you get free Premium on Spotify.
Way 1. Get Spotify Premium for Free with AT&T
AT&T unlimited customers are pretty lucky for they can get free Spotify Premium account without any fee. Except for Spotify, they can choose Showtime, HBO, or Pandora. If you are a lucky dog, just follow the steps below to get Spotify Premium for free.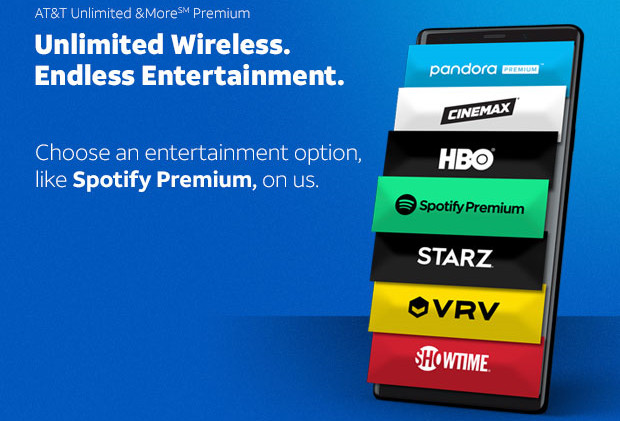 Step 1. If you don't have an account, create an AT&T WatchTV account. Then choose Spotify Premium among all the options.
Step 2. Click Confirm choice > Visit Spotify and log in to your Spotify account.
Step 3. Click the I agree and the Start subscription now button.
Way 2. Get Free Spotify Premium Starbucks
If you are an employee of Starbucks, then you will have a chance to get Spotify Premium for free. This service is a taxable benefit provided through your employment at Starbucks. Here's how to active Spotify Premium with Starbucks.

Step 1. Log in or sign up for a Spotify subscription.
Step 2. Go to Partner Provisioning Portal and click Get Premium then click Agree to connect your Spotify account with Spotify.
Step 3. Verify you're a partner by entering your last name and Starbucks Global User Name.
Way 3. Get Free Spotify Premium PayPal
When you sign up with PayPal, you could get your first 3 months of Spotify Premium free. The Promotion only applies to the Individual Plan of Spotify Premium. This promotion is valid until September 15, 2023 for PayPal users with an active US account. Here's how to.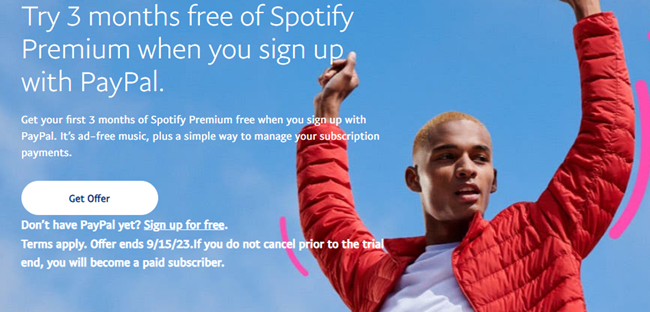 Step 2. Click Get Offer Now and enter your email or mobile number then click Next.
Step 3. Complete the process of getting a free trial of Spotify Premium by following the on-screen instructions.
Way 4. Get Free Spotify Premium Walmart+
Walmart+ is a relatively new membership program that gives customers access to time and money-saving benefits. Being a paying Walmart+ member, you will be able to get 6 free months of Spotify Premium. Here's how to get 6 free months of Spotify Premium via Walmart+.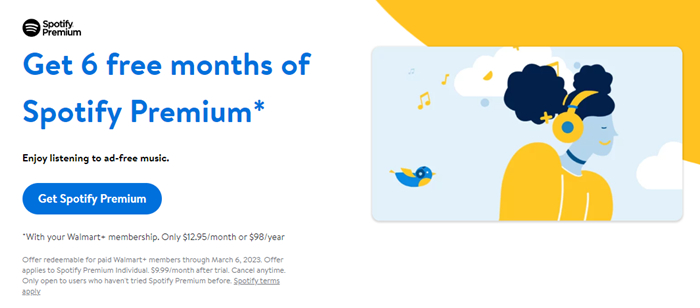 Step 1. Navigate to the official website of Walmart and then join Walmart+.
Step 2. Click Get Spotify Premium and enter your email to sign in.
Step 3. Click Continue and head to choose your Premium plan in Spotify.
Step 4. Finish the process of getting a free 6-month of Spotify trial.
Way 5. Get Free Spotify Premium Samsung
Samsung have cooperated with Spotify for offering its customers a free trial of Spotify Premium. If you have purchased a new All Galaxy smartphones and tablets between May 31, 2022, to May 30, 2023, you will have the right to participate in the Spotify Premium trial offer.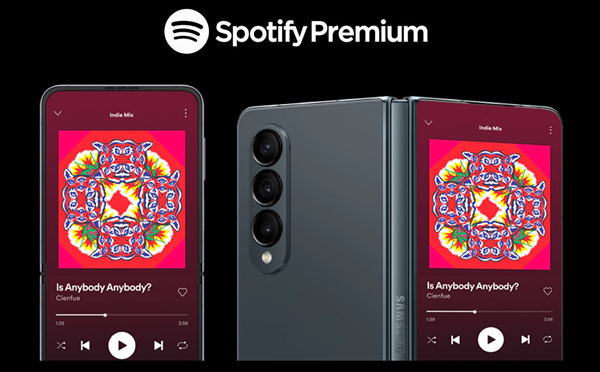 Step 1. Open the Spotify app on your Samsung device and log in to your Spotify account.
Step 2. Click the Premium tab and choose the Spotify Premium for Samsung option.
Step 3. Select the Try 3-Month Free option to get a free trial of Spotify Premium.
Conclusion
The different methods are provided in this article, helping you to get Spotify Premium for free. But there are time limit on those methods. If you directly use a Spotify Premium account, you cannot keep those downloaded Spotify songs for listening forever. However, converting Spotify music to MP3 by using ViWizard Spotify Music Converter could be the best solution, since you can enjoy most benefits of Spotify Premium: offline listening, remove ads, and also features that Spotify Premium will not bring to you. You can own those Spotify songs forever without a subscription. Furthermore, you can transfer them to any other devices or platforms like video editor and DJ software for use.