How can I download Spotify++ on my phone? Normally, I'd use Appvalley but they've been down for 3-4 days and every other place I've tried either doesn't have it or will download and it's greyed out and unusable.
- from reddit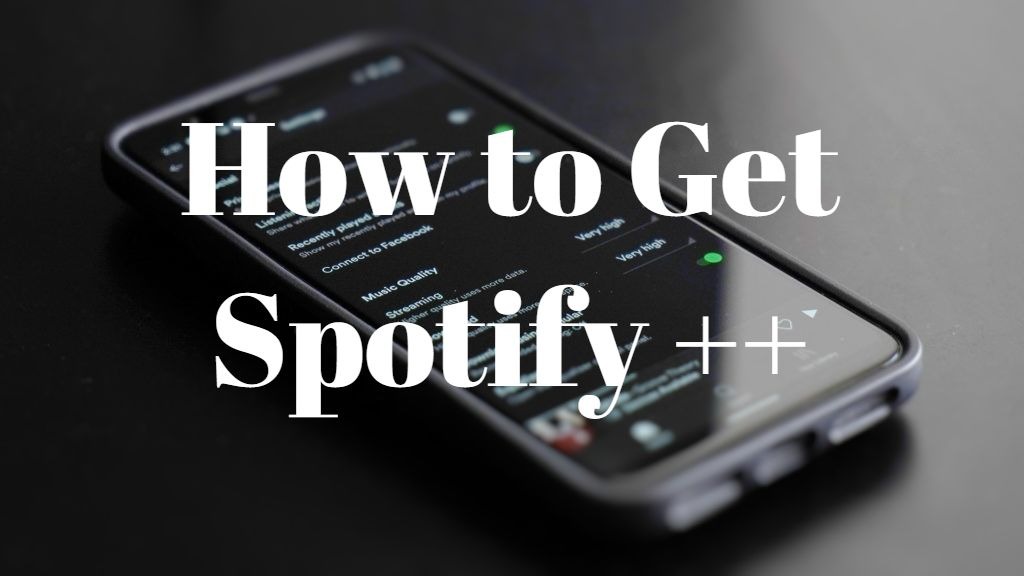 Spotify++ is a tweaked version of Spotify that allows you to access the features of Spotify premium for free. But many users complain that the app needs to be frequently updated won't work just after a few days. So, how to download and install Spotify++ for using without troubles? Well, here we'll be covering several ways to get Spotify++ on your Android, iPhone, or computer.
Part 1.

Spotify++ - What You Need to Know

Spotify++ is a modified version of the popular music streaming service, Spotify. It is not an official app developed or endorsed by Spotify but is created by third-party developers, aiming to offer additional features and functionalities that are not available in the regular Spotify app. One notable part of Spotify++ is its ability to offer features exclusively for Premium subscriptions without the need for a paid subscription. This means you can get Spotify Premium for free.
Some of the Premium features within Spotify++ include:
Ad-blocking.
Unlimited skips.
High quality audio streaming.
Offline listening.
How does Spotify++ work for giving Premium for free on Spotify?
Pros

Provides additional features to enhance the overall user experience.
Gives access to premium features without payment.
Cons

May not be available on all platforms, such as Android, Windows, or macOS.
May be more prone to bugs, crashes, or other technical issues compared to other third-party apps.
Lacks of official support and updates.
Incompatible with official Spotify features.
Risks account suspension or termination.
Is it safe to use Spotify++?
Since Spotify++ is a modified app, it may pose security risks or stability issues compared to other third-party app, such as ViWizard Spotify Music Converter, which provide an fast and safe way to enjoy most Premium features the same with Spotify++.
Best Alternatives to Spotify++ for free users:
If the only Premium feature you want is offline listening, ViWizard Spotify Music Converter is a professional Spotify music downloader that offer free downloads of music and podcast from Spotify. Besides, it also helps users to remove the ads between songs, and provide the original listening experience with the downloaded music. Both Premium and free users can download songs, playlists, albums, artists, podcasts, and even audiobooks directly from the Spotify desktop app. Meanwhile, you are allowed to customize the format, bit rate, sample rate, channel within the program. With ViWizard Spotify Music Converter, your access to the music and podcast will be ensured well for your own personal use, with no Premium subscription required.
Before deciding to use Spotify++ or ViWizard Spotify Music Converter, you are highly recommended to try both, especially ViWizard Spotify Music Converter to make informed choices that align with your preferences and account security.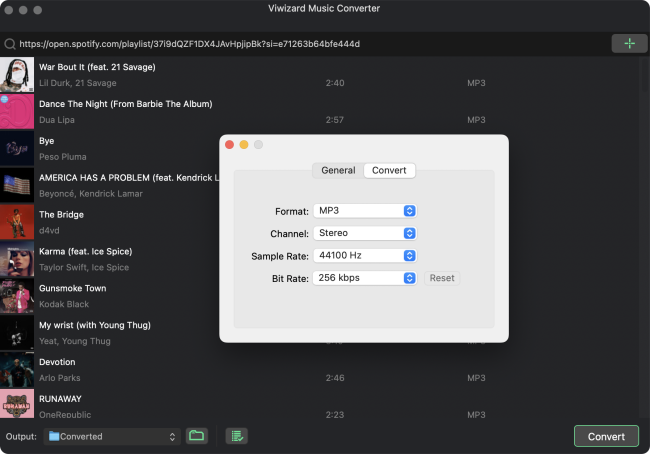 Part 2.

How to Get Spotify++ on iOS

There are some platforms where you can download and install Spotify++ to your iPhone or iPad. And we'll show some of them that still work below. Take note that once you have successfully downloaded Spotify++ and tun it without any glitch, then you can delete those platforms.
Method 1. Download Spotify++ on TweakBox
TweakBox is an applications store from which you can find the modified version of premium apps. Then from TweakBox, you can download and install Spotify++ to your iPhone or iPad.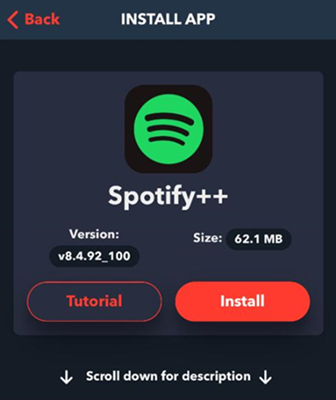 Step 1. On your iPhone or iPad, open www.tweakboxapp.com and install TweakBox.
Step 2. As TweakBox is a web-based application, you'll need to install the configuration profile and follow the on-screen instructions to finish the installation. After that, tap the icon to open it.
Step 3. Tap the Apps tab, select Tweaked Apps, and then search for Spotify++.
Step 4. Find Spotify++ on the top of the search result and then tap Install.
Step 5. After the installation, open Spotify++ and a prompt will show up telling you that the app's developer has not been trusted yet.
Step 6. Get rid of the prompt by going to Settings > General > Profile & Device Management, then under Enterprise App, trust the developer of Spotify++.
Method 2. Get Spotify ++ through AppValley
AppValley is another platform to download apps on your iPhone and iPad. And you can see it as an alternative to the App Store. Here's how to install Spotify++ to your iPhone from AppValley.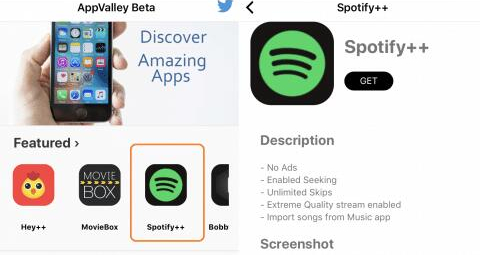 Step 1. Go to https://appvalley.vip/ to download and install the AppValley app.
Step 2. Then go to Settings > General > Device and tap Profile Management to trust the app's developer.
Step 3. Open AppleValley and go to the Search section then type in SPotify++.
Step 4. Tap the Get button next to the app and install it.
Step 5. When you open Spotify++ for the first time, you might see the Untrusted Enterprise Developer prompt. You'll need to go to Settings > General > Device, and trust the developer under Profile Management.
Part 3.

How to Get Spotify++ on Android

Normally, you can only get Spotify++ on the iPhone or iPad, but you still can get Spotify premium free by searching on Google. Be careful that these modified apps could be recognized as malware on your Android phone. If you're sure that the application will not cause any risk to your device, you can allow the app to be installed on your device and run it at your own risk.
Part 4.

How to Get Spotify++ Alternatives on Windows/Mac

It's easy to get Spotify++ on your iPhone by downloading this app from those tweak apps platforms. But on the desktop, there's no such an app to get Spotify premium for free. It doesn't matter! Here an alternative to Spotify++ is introduced to help you download Spotify music without premium, so as to listen to Spotify songs offline.

With the help of ViWizard Spotify Music Converter, you can directly download Spotify music to your computer without premium. Different from Spotify++, this tool is totally safe to use since it will not require your account information. By using it, you can convert Spotify music to six different audio formats such as MP3, AAC, M4A, M4B, WAV, and FLAC.

What's more, you don't need to worry about the output audio quality. Almost 100% of the original sound quality will be kept after conversion. With up to 5× faster speed, it only takes few seconds to download songs from Spotify to your computer. Then you can play the downloaded songs on any media player or device offline.

Key Features of ViWizard Spotify Music Converter
Free Trial
Free Trial
* Security verified. 5, 481,347 people have downloaded it.
Download Spotify songs, albums, playlists, podcasts, audiobooks
Convert Spotify music to lossless MP3, AAC, FLAC, WAV, M4A, M4B
Support playing offline Spotify music on any device at any time
Compatible with Windows and macOS, as well as, the latest Spotify
Pros

Allows you to download music and podcasts from Spotify for offline listening without a Premium subscription.
Saves the downloaded songs as local files directly on your device.
Allows you to transfer and use the music files on other devices or platforms that are not officially supported by Spotify.
Cons

May not be available on all platforms, such as iOS, Android, or Linux.
May miss out official Spotify app features.
Step 1

Select Spotify Songs to Download

Open ViWizard Spotify Music Converter on your computer and the Spotify app will be launched simultaneously. Then locate the songs you want to download in Spotify and then drag and drop those songs from Spotify into the interface of the converter.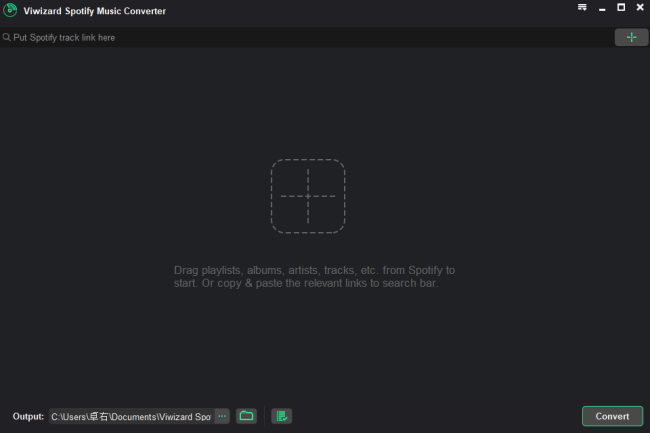 Step 2

Set the Output Format for Spotify

After adding music tracks from Spotify to the converter, you can choose the output audio format by clicking the menu > Preferences. There are six options including MP3, M4A, M4B, FLAC, WAV, and FLAC. Then you can adjust the audio quality by setting the channel, bit rate, and sample rate.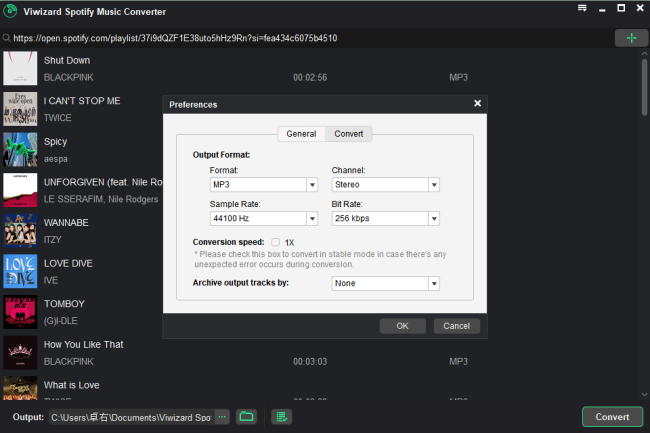 Step 3

Start to Download Music from Spotify

Once all the setting is finished, click the Convert button to start downloading Spotify songs. After conversion, all the converted audio files will be saved to your specified folder. You can browse all the converted songs by clicking the Converted icon and navigate to the output folder.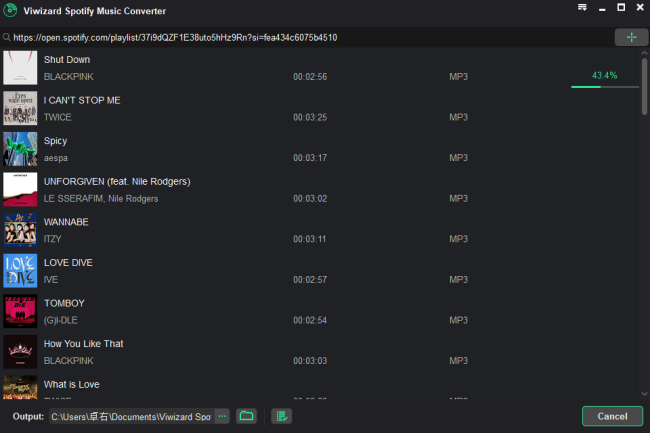 After downloading Spotify songs to your computer, you can access them on your file manager. And you can play them by using another media player. Also, you can transfer these files to your other device that isn't compatible with Spotify.
Part 5.

FAQs bout Using Spotify++ for Playing

Here are some frequently asked questions about Spotify++ that you may want to know.

Q1.How is Spotify++ different from the official Spotify app?

A1.Spotify++ provides features that are typically exclusives to Premium subscribers in the official app, including ad-blocking, unlimited skips, offline listening without a Premium subscription, and high-quality audio streaming.

Q2.Can I get Spotify++ from official app stores?

A2.No, Spotify++ is not available for download from official app stores like Google Play or Apple App Store. It is usually obtained through third-party websites or app repositories.

Q3.Is Spotify++ safe to use?

A3.The safety of using Spotify++ cannot be guaranteed. Since it is a modified app created by third-party developers, there may be security risks involved, such as potential vulnerabilities or the risk of malware, especially for Android devices.

Q4.Will using Spotify++ affect my Spotify account?

A4.Spotify considers the use of modified apps to be a violation of their terms of service. If you use Spotify++ and are detected, your account may be at risk of suspension or termination.

Q5.Can I install Spotify++ on any device?

A5.Spotify++ may be available for various platforms, including iOS and Android devices. However, the installation process is not that easy. Since it is usually obtained through third-party websites, such as Tweakboxapp.com.
Conclusion
That's all! Getting Spotify++ on iOS, you can have the ability to enjoy those premium features. But if you want to download Spotify songs and save them as physical files instead of cache files, you should have a try of ViWizard Spotify Music Converter.