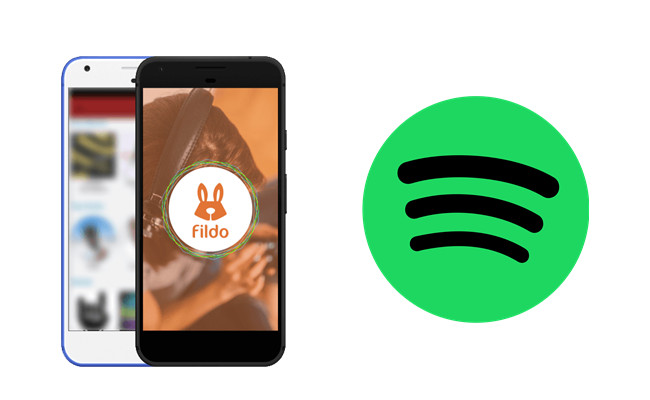 If you've ever desired to download music from your favorite streaming services, such as Spotify, you're likely no stranger to the convenience that downloader tools can provide. These tools, including best Spotify downloaders, have gained popularity among music enthusiasts seeking to convert streaming content into downloadable files for offline enjoyment.
In this post, we'll delve into the world of music downloading apps and explore one such tool, Fildo, renowned for its ability to grant users easy access to a vast music library. Just as we recently examined spotDL, another Spotify downloader, we'll now guide you through Fildo's features and functionalities, showcasing how it enables users to effortlessly download music for offline listening.
Part 1.

What Is Fildo?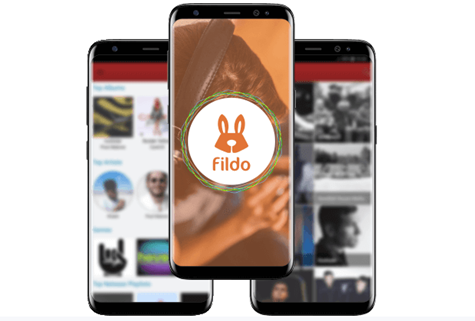 Fildo is a music downloading and streaming application that gained popularity for its ability to provide users with access to a vast library of music tracks and albums from various sources on the internet. It was designed to be a user-friendly and convenient tool for music enthusiasts to discover, stream, and download their favorite songs.
One of its standout features was the ability to download MP3 files for offline listening. All you need is to search your favorite songs and playlists with Fildo's search engine. Then you can save your favorite songs and playlists to your devices in high-quality.
Main Features of Fildo:
Fildo boasted a vast collection of music tracks spanning different genres, from pop and rock to hip-hop and electronic music.
One of its standout features was the ability to download music for offline listening. You can create your own music collection, and enjoy it without an internet connection.
Fildo offered robust search and discovery tools, making it easy for users to find specific songs, artists, or albums. Users could also create and manage playlists.
Depending on its availability, Fildo was accessible on various platforms, including Android smartphones and tablets.
Part 2.

How Does Fildo Work?

Fildo operates by connecting to online music sources and gathering music content from across the internet. Users can search for a specific song or artist, and Fildo will present a list of available sources where that music can be found. Once a song is selected, users have the option to either stream it online or download it for offline listening.

Moreover, if you're transitioning from another music platform like Spotify, Fildo offers a unique feature. You can import your existing playlists from your Spotify library and enjoy them with improved audio quality (especially notable if you're aware of Spotify's standard quality). Fildo provides the option to stream these imported playlists at higher audio quality levels, with the promise of Hi-Fi quality on the horizon. Once your Spotify playlists are integrated into Fildo's library, you can choose to download them in either MP3 or FLAC format, giving you flexibility in your music listening experience.
Is Fildo Safe?
Fildo operates by aggregating music content from various online sources. While the app itself doesn't host music files, it provides links to external sources where music can be found. The safety of the music you access through Fildo depends on the sources it connects to. Some sources may be legitimate and safe, while others might not be.
While Fildo may offer a seemingly straightforward method to download music from Spotify using shared links, users should exercise caution due to certain drawbacks. These include the presence of excessive advertisements, varying website reliability, concerns about safety, and inconsistent quality of downloaded tracks. If you're seeking a more dependable and hassle-free way to download Spotify music, it's worth considering ViWizard Spotify Music Converter.
ViWizard Spotify Music Converter is a dedicated tool designed specifically for both Spotify Premium and free users who want to download their favorite songs and playlists originally from the Spotify platform.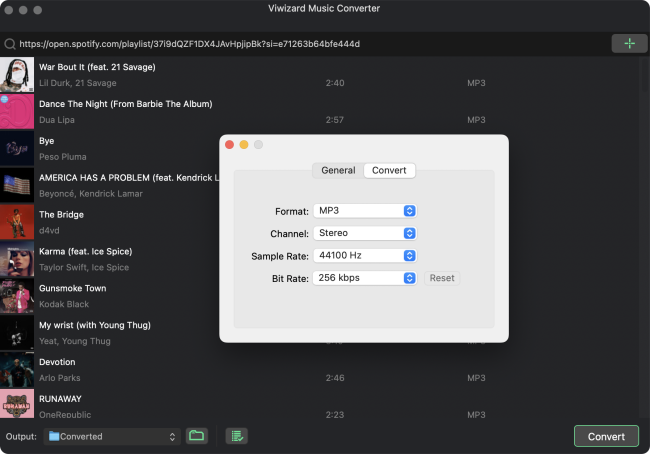 Part 3.

How to Use Fildo to Download Spotify Playlists

Fildo offered a straightforward way to discover and download music from Spotify. Fildo allows you to import their existing Spotify playlists into its library. This feature enables you to enjoy your Spotify playlists with improved audio quality and the option to download them in different formats, typically MP3.

Once you download the music, navigate to the "Your Music" under the "Library" section within Fildo to access the specific downloaded songs. From there, you can play them with Fild's offline mode enabled or any media player if you find them in your device's folder.

It's important to note that Fildo is not available on the Google Play Store and only can be downloaded from its official website: https://fildo.net/android/en/. Make sure to download the Fildo APK there and install it on your Android device.
Option 1: Search and Download Spotify Music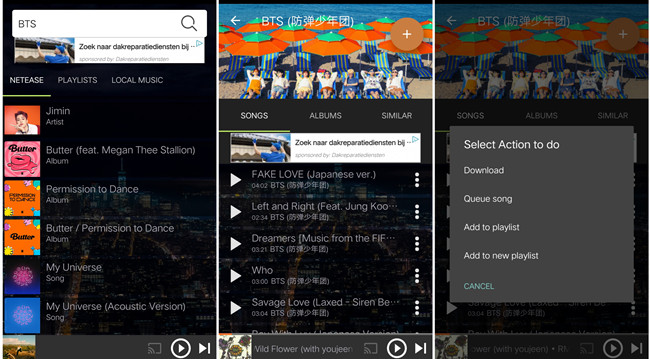 Open the Fildo app.
Go to "Search" and use the search bar within Fildo to look for a specific Spotify song, artist, or album.
Fildo will then provide a list of available sources where you can find the music you're looking for.
Select the song or album you want to listen to or download from the search results. If you want to listen to the song online, simply tap on the song, and Fildo will stream it for you.
If you want to download the song for offline use, tap on the horizontal 3 dots icon next to the song, and choose "Download."
Fildo will download the song in a MP3 or FLAC (if applicable) format and save the music file to your device.
Option 2: Import and Download Spotify Music and Playlists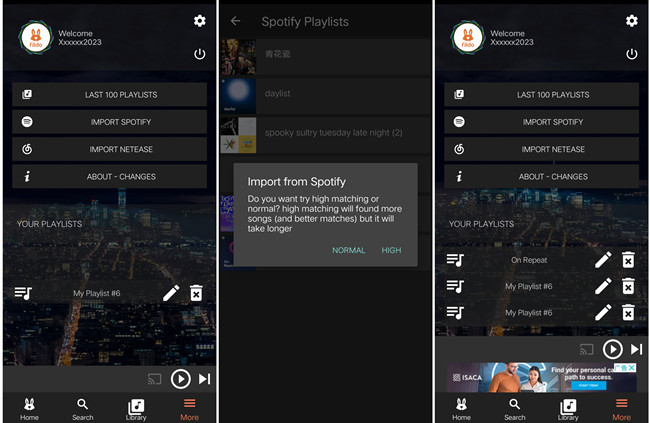 Open the Fildo app.
Go to "More" and find the "Import Spotify" option.
Use your credentials to log in to your Spotify account. Fildo will load your Spotify playlists into your Fildo library.

Select the playlist you want to listen to or download under "Your Playlists" in the "More" section.
To listen to the playlist online in higher quality, simply tap on the song.
Part 4.

Best Alternatives to Fildo to Download Spotify Music

In your quest for a reliable and efficient way to download and enjoy Spotify music, look no further than ViWizard Spotify Music Converter. This versatile tool emerges as the perfect alternative to Fildo, addressing the drawbacks you may have encountered while using Fildo.
Why ViWizard Spotify Music Converter Stands Out:
ViWizard Spotify Music Converter is a powerful and user-friendly application that allows you to download and convert music, podcasts, and audiobooks from Spotify's desktop app. It seamlessly caters to both Premium and Free Spotify users, swiftly downloading your favorite tunes without the hassles often associated with other methods. Here's what sets ViWizard apart:

Key Features of ViWizard Spotify Music Converter
Free Trial
Free Trial
* Security verified. 5, 481,347 people have downloaded it.
Download Spotify songs, albums, playlists, podcasts, audiobooks
Convert Spotify music to lossless MP3, AAC, FLAC, WAV, M4A, M4B
Support playing offline Spotify music on any device at any time
Compatible with Windows and macOS, as well as, the latest Spotify
Step 1

Select Spotify Music/Podcast/Audiobook

Once the installation is complete, launch the ViWizard application. As you do this, please ensure that your Spotify desktop app is also open. Within the Spotify desktop app, find the specific Spotify music, podcast, or audiobook that you wish to download. To add your chosen content to ViWizard for conversion, simply drag the music tracks, podcast episodes, or audiobook chapters from Spotify and drop them onto ViWizard's main interface.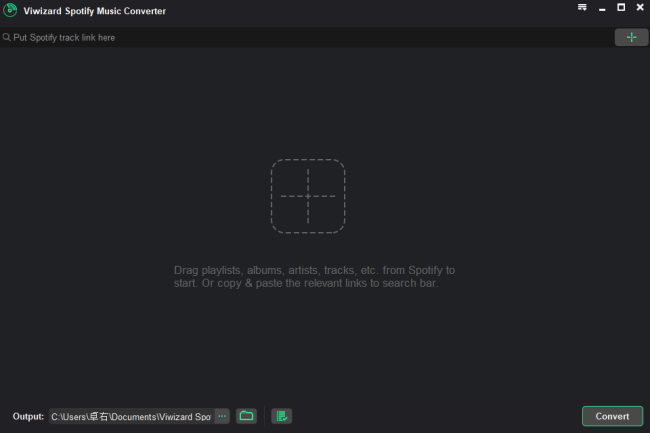 Step 2

Adjust Output Format

Inside the ViWizard app, look for the menu icon located in the upper-right corner (often represented by three lines). Click on this icon to access the Preferences menu. In the Preferences menu, locate and select the "Convert" option. This is where you can customize the output format and other audio settings like bit rate, sample rate, and channel. From the format drop-down menu, pick your preferred audio format, such as MP3. You can also fine-tune other settings to match your preferences. After making your desired selections, click "OK" to save the chosen settings.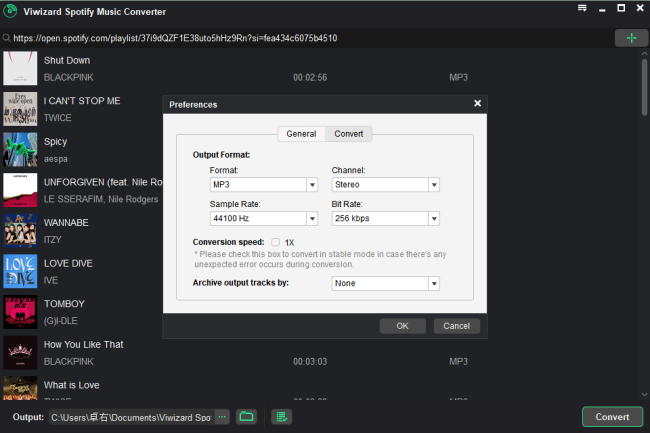 Step 3

Download Spotify Music/Podcast/Audiobook

Go back to the main interface of the ViWizard app. You will find a prominent "Convert" button within ViWizard. Click on it to start the conversion process. ViWizard will swiftly download the selected Spotify music, podcast episodes, or audiobook chapters at a significantly faster speed compared to conventional methods. Once the download is complete, ViWizard will save the downloaded audio files to the specified output location on your computer. To access your downloaded songs, click on the file icon next to the output location. This will open the music folder containing your downloaded tracks.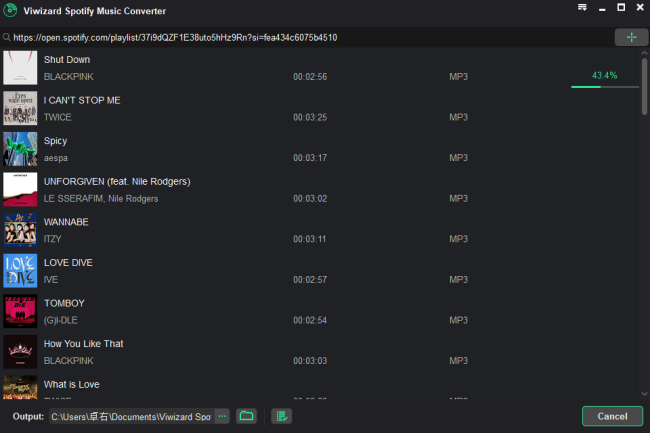 Conclusion
While the allure of Fildo's convenience is undeniable, it's essential to recognize the potential risks associated with such apps, including unreliable sources and questionable legality. As responsible music aficionados, we must prioritize ethical and legal music consumption.
In light of this, we've introduced you to ViWizard Spotify Music Converter, a dedicated and reliable solution for downloading music, podcasts, and audiobooks from Spotify. ViWizard not only offers compatibility and versatility but also places a premium on user safety. It empowers you to create a personalized offline music collection while adhering to legal and ethical standards.