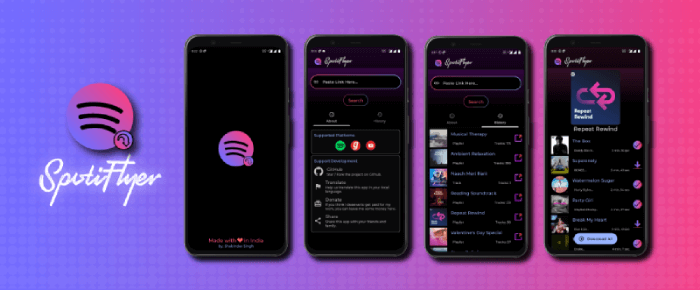 Are you tired of Spotify's limitations on music downloads? Looking for a way to enjoy your favorite tunes offline without breaking any rules? In this post, we'll introduce you to Spotiflyer Downloader, a handy tool for downloading music from Spotify, and explore the best alternatives for those moments when it's not working or when you want a more dedicated solution.
Part 1.

What Is SpotiFlyer?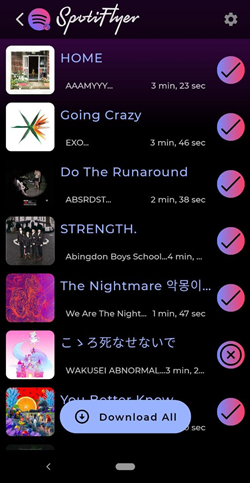 Spotiflyer APK, also known as SpotiFlyer downloader, is a user-friendly application designed to download music from various music platforms, including Spotify, JioSaavn, Gaana, YouTube, YouTube Music and SoundCloud. It provides a simple, welcoming, and easy-to-use interface, which is essential for music player apps. With Spotiflyer APK, you can download any album or playlist to your device's folder from these music platforms.
What sets SpotiFlyer APK apart is its seamless integration with your media player of choice. You can play the downloaded music using any media player, ensuring compatibility with your preferred playback method.
Main Benefits:
Download your favorite songs quickly and easily in the best possible MP3 format.
Enjoy your downloaded music even when offline, providing flexibility and convenience.
Share your favorite songs with others effortlessly.
Play music online without worrying about excessive data usage.
Save your playlists, albums, and other items for easy access.
Spotiflyer APK supports Spotify, JioSaavn, Gaana, and YouTube Music, catering to diverse music preferences.
Enjoy your music without the distraction of advertisements.
Part 2.

How to Use SpotiFlyer APK (Spotify Music Downloader)

SpotiFlyer offers the cross-platform availablity. You can use SpotiFlyer APK on Android, Mac, Windows, Linux, and other platforms, ensuring you can enjoy your music across devices. Here's how you can download music from Spotify using the SpotiFlyer downloader.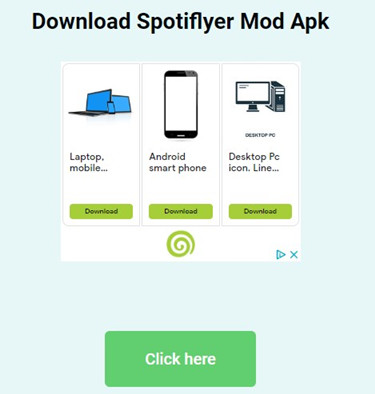 2.1 Use SpotiFlyer Mod for Android
Before you begin, please note that this guide is for the SpotiFlyer MOD APK version, which may have specific installation instructions different from official app store versions. Follow these steps carefully:
Start by uninstalling any existing Spotiflyer APK from your smartphone to avoid conflicts.
Visit the download page below to acquire the Spotiflyer MOD APK: https://spotiflyer.app/spotiflyer-mod-apk/.
Enable 'Unknown Sources' in Android Settings
Navigate to your Android device's Settings.
Select "Security" (or "Privacy," depending on your device).
Find and enable the 'Unknown Sources' option. This allows your device to install applications from unknown sources.
You may receive a security warning; confirm your choice to proceed.
Return to your device's download folder or the location where you saved the Spotiflyer MOD APK file.
Locate the Spotiflyer APK file and double-click it to initiate the installation process.
Follow the on-screen prompts to complete the installation.
Once the installation is finished, you can open SpotiFlyer from your app drawer and enjoy!
2.2 Use SpotiFlyer on Windows/Mac/Linux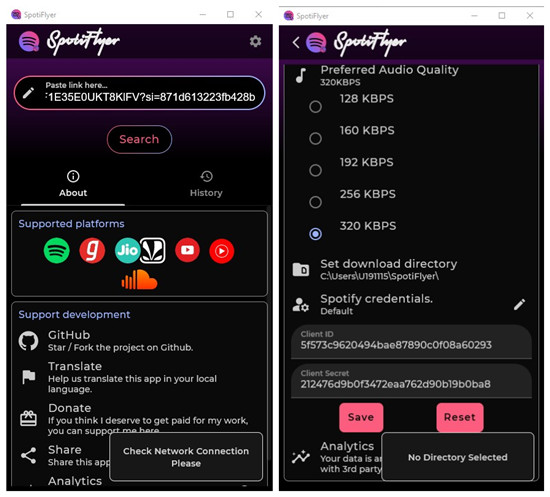 Visit the official SpotiFlyer website.
Download the PC version of SpotiFlyer suitable for your operating system (Windows or Linux).
Install the application by following the Setup wizard.
After installation, launch SpotiFlyer on your system. If you encounter an error like "ffmpeg not found at path," you may need to configure or install additional dependencies as specified in the application's documentation.
If required, log in to your Spotify, JioSaavn, Gaana, or YouTube Music account within the SpotiFlyer app.
Search for the music you wish to download. Select the albums, playlists, or tracks you'd like to download.
Click on the download button, usually represented by an arrow pointing downward.
The selected music will be downloaded to your device for offline listening.
SpotiFlyer Not Working?
If you've encountered issues with SpotiFlyer and are looking for reliable alternatives to download music from various streaming platforms or specifically from Spotify, two excellent options to consider are ViWizard Audio Capture and ViWizard Spotify Music Converter.
Part 3.

Best Alternatives to SpotiFlyer for JioSaavn, Ganna, and YouTube Music and More

ViWizard Audio Capture steps in as the perfect alternative for music enthusiasts who want to download music from multiple streaming sources when SpotiFlyer isn't functioning as expected. This versatile tool allows you to capture audio from popular streaming platforms like Spotify, Apple Music, Tidal, YouTube Music and more. It lets you record music in high quality and save it in various formats, ensuring you can enjoy your favorite tracks offline.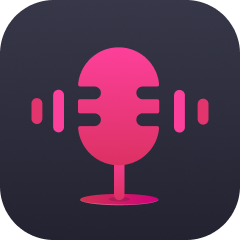 Key Features of ViWizard Audio Capture
Free Trial
Free Trial
* Security verified. 5, 481,347 people have downloaded it.
Capture Spotify audios, songs, and playlists in high quality
Save audio from Spotify to MP3, AAC, M4A, WAV, FLAC, M4B
Support multi-track audio recording for Spotify
Record music from Tidal, Deezer, Pandora and other streaming audios
Step 1

Set Up ViWizard Audio Capture

Launch ViWizard Audio Capture on your computer.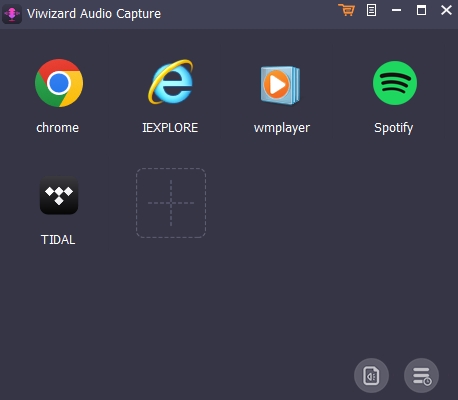 On the application's interface, you will see a list of programs. Ensure your web browser or the streaming music app is listed. If it's not, you can add it by dragging and dropping it onto ViWizard's main interface.
Step 2

Configure Output Format

Click on the "Format" icon within ViWizard to adjust the output audio settings. It is recommended to select formats like MP3, WAV, or AAC, as these are compatible with most media players. Once chosen, click "OK" to confirm your selection.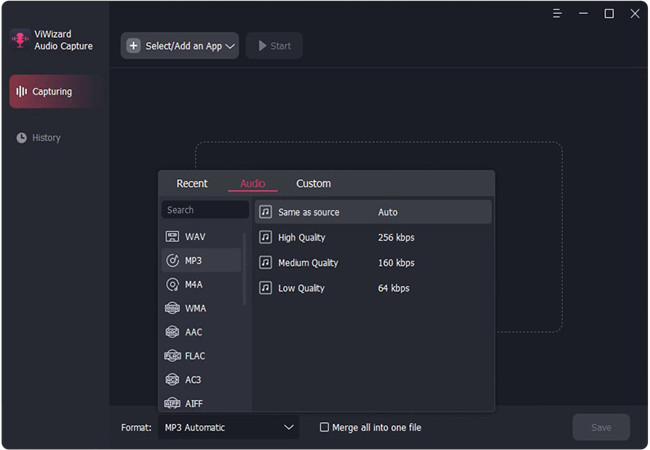 Step 3

Capture Streaming Music

Inside ViWizard, launch your web browser or the streaming music app and play the music track you wish to listen to offline. ViWizard will automatically capture and download the music track as it plays. Allow a moment for the download to finish. You can also pause the capturing process by clicking the "Stop" button if needed.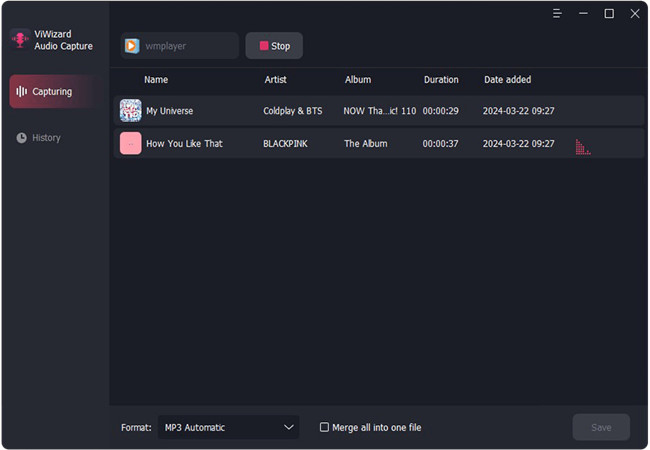 Step 4

Edit Captured Music

In the Capture section of ViWizard, you'll find the recorded YouTube music. To refine your captured tracks, click the "Edit" button next to each track. In the editing section, you can trim, merge, and edit ID3 tags of the downloaded music based on your preferences.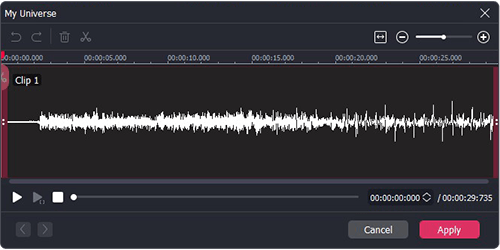 Step 5

Save Edited Music

After making the necessary edits and adjustments, click the "Save" button in ViWizard. This will save all the edited music tracks on your computer. These tracks are now ready for offline listening on your computer or transferring to your other devices.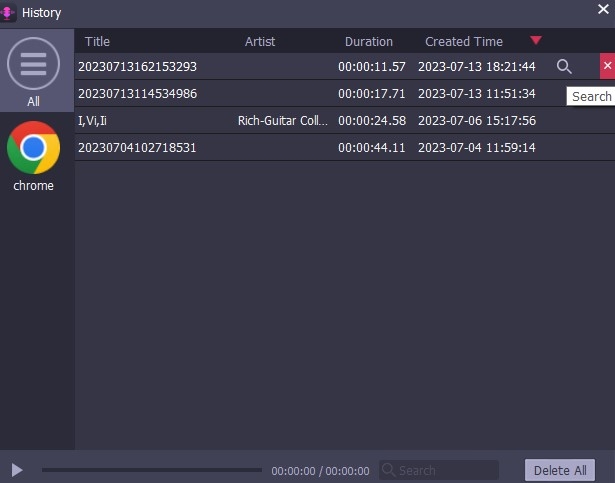 Part 4.

Best Alternatives to SpotiFlyer for Spotify Specifically

If you're a Spotify user experiencing issues with SpotiFlyer, ViWizard Spotify Music Converter comes to the rescue. This alternative is tailored for Spotify users, whether or not you have a premium subscription. It enables you to download Spotify songs, playlists, and albums and convert them into widely-used formats like MP3, AAC, FLAC, and others. You can count on ViWizard to maintain the original audio quality and metadata, ensuring a seamless offline listening experience.

Key Features of ViWizard Spotify Music Converter
Free Trial
Free Trial
* Security verified. 5, 481,347 people have downloaded it.
Download Spotify songs, albums, playlists, podcasts, audiobooks
Convert Spotify music to lossless MP3, AAC, FLAC, WAV, M4A, M4B
Support playing offline Spotify music on any device at any time
Compatible with Windows and macOS, as well as, the latest Spotify
Step 1

Select Spotify Music, Podcast, or Audiobook

Download and install the appropriate version of the ViWizard app on your computer. Launch the ViWizard app and ensure that the Spotify desktop app is open. Browse the Spotify app to find the music, podcast episodes, or audiobook chapters you wish to download. Simply drag the desired music tracks, podcast episodes, or audiobook chapters from Spotify and drop them onto ViWizard's main interface.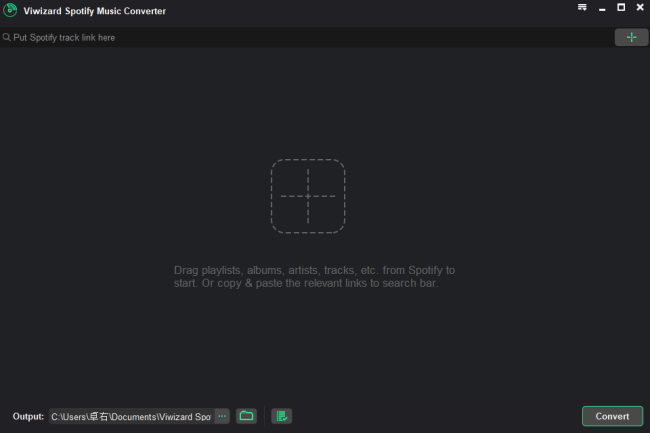 Step 2

Customize Output Format

In the ViWizard application, locate the menu icon situated in the upper-right corner and click on it. From the dropdown menu, select "Preferences" and then choose "Convert." Within the "Convert" settings, you can customize the output format as well as other audio settings such as bit rate, sample rate, and channel. Pick your preferred audio format (e.g., MP3) from the format drop-down menu. Once you've configured your settings, click "OK" to save them.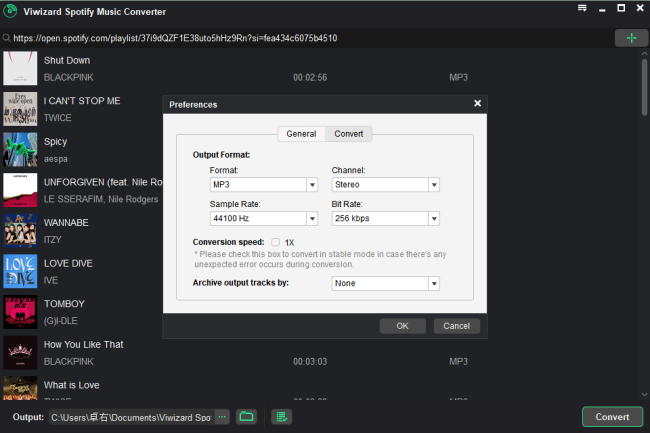 Step 3

Download Spotify Music, Podcast, or Audiobook

Return to ViWizard's main interface, where you will find a "Convert" button; click on it. ViWizard will initiate the download process, swiftly capturing and converting the selected Spotify music, podcast episodes, or audiobook chapters at an accelerated speed. The downloaded audio files will be stored in the location you specified as the output destination on your computer. To access your downloaded songs, simply click on the file icon next to the output location. This will open the folder containing your downloaded tracks.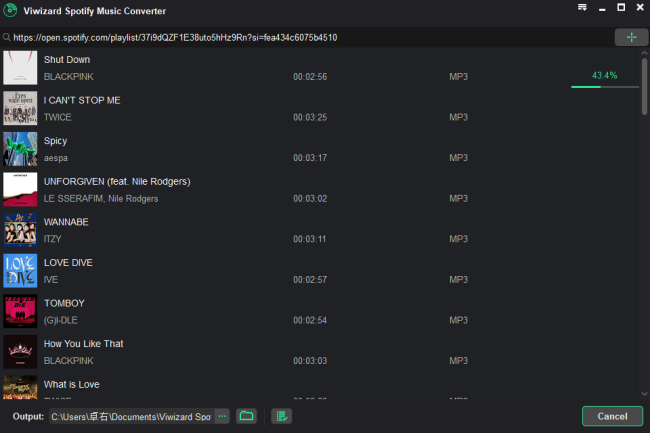 For those who crave a convenient listening experience, ViWizard offers a suite of well-organized media control buttons, allowing you to effortlessly play, pause, stop, skip, and repeat your music playback. When you choose to play your downloaded music, you'll appreciate its intuitive functionality.
Conclusion
In this post, we've delved into the world of music downloading, with a particular focus on SpotiFlyer and its alternatives. If you've been using SpotiFlyer and encountered issues, or you're simply looking for versatile options, you're in the right place.