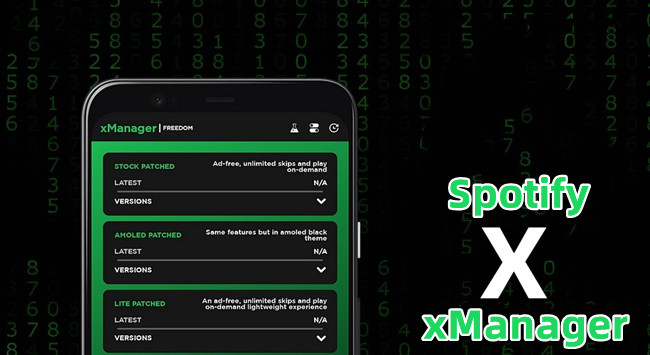 Are you looking for a way to unlock the full potential of your Spotify app without subscribing to Premium? Look no further? Say hello to xManager, a groundbreaking application designed to enhance your Spotify journey by proving access to some premium features and an ad-free listening experience.
In this post, we will introduce you to xManager, explore its features and functionalities, and guide you step-by-step on how to utilize it to elevate your Spotify experience like never before.
Part 1.

What Is xManager?

xManager is the successor to previous manager app related in 2020, developed by xC3ff0E with the assistance of Sherlock Holmes. The app aims to help users manage and install different versions of a music streaming app, such as the Spotify app on their devices. In the second version, the manager added features like uninstalling, opening the app's settings, clearing offline cached data, and launching the app for users' convenience.
How does xManager work?
The manager fetches the selected URL data based on the variant or version the user wants to install. Once completed, the chosen file can be installed. All links are publicly available.
How does xManager work to get Spotify Premium?
xManager is designed to help users manage and install different version of a music streaming app, including the premium version on their Android devices. If you want to get features exclusively for Spotify Premium, you can join xManager's telegram server and download your choice of Spotify version to access features like listening to ad-free Spotify music and more.
Features:
Allows users to upgrade or downgrade the music streaming app anytime and anywhere.
Provides tools to uninstall, open settings, clean cached data, and launch the music streaming app.
Offers some A/B features for users to try out.
Boasts a neat and slick minimalist user interface.
Considered a lightweight manager for Android devices.
Aimed at providing an easy-to-use experience for users.
Part 2.

Is xManager Safe?

xManager can offer premium features, including ad-free listening on Spotify, without requiring a premium subscription. However, removing ads with xManager can be risky and potentially unsafe for several reasons.

To ensure a safer experience, it's best to use another recorder app called ViWizard Music Downloader. As an alternative, it works for both computer users and those without Premium subscription to get the most of Spotify. If you prefer getting Spotify Premium for free forever, it can be exciting to download ad-free music from Spotify into transferrable and playable music files. They are accessible across all your devices, including computers, smartphones, tablets, and more.

The best part is that it provides a safe and fast way to get Spotify's offline mode as it records and converts the music directly from the Spotify desktop client into various audio formats, such as MP3.

You can scroll down to try out the ViWizard app and learn how to use it to download your favorite Spotify playlists for personal use seamlessly.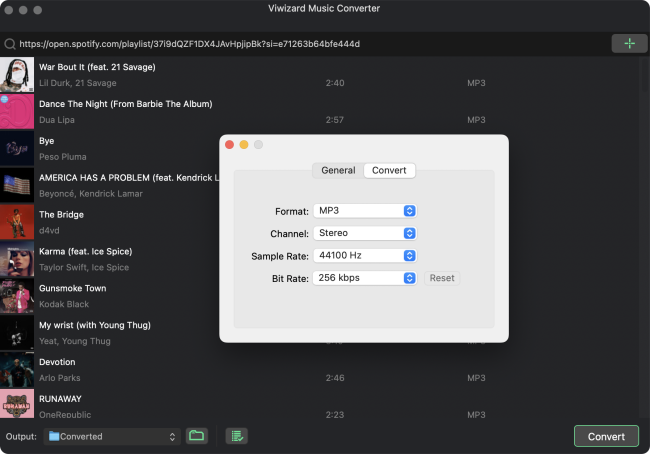 Part 3.

How to Use xManager to Get Spotify Premium?

Enough of the basics, now try to follow these steps to install the manager app to start your ad-free music journey with Spotify.
How to install the xManager Spotify APK:
Step 1. Pick your Android device and open a web browser (ex: Chrome) to search for "xManager Spotify apk" and download the latest version of it from GitHub.
Step 2. As soon as the APK is installed on your device, open the APK file and install it.
Step 3. Open the xManager app, and find and click Telegram to head to join their telegram server.
Step 4. Choose the desired Spotify version.
Step 5. After that, close the Spotify app.
Step 6. Return to the xManager app, and choose refetch and reboot.
Step 7. Reopen the Spotify app on your Android device and try to play something.
Part 4.

Best Alternatives to xManager to Get Spotify Premium for Free

It can be challenging to install the xManager Spotify APK, and this is where you may want to use an alternative to it.

If you choose to pick ViWizard Spotify Music Converter instead of xManager Spotify APK, all your need is to download either the Windows or Mac version of it to your computer and bring your Spotify library. Whether you have Premium subscription or not, ViWizard will never fails to download and convert your favorite music and podcast for offline use. During the conversion, the ads will be removed and the lossless audio will be preserved. For music management, it saves metadata of the music including title, artist, album, and more.

Just add music and set an audio format, such as MP3, M4A, M4B, WAV, AAC, and FLAC, and ViWizard will continue recording the music and save the downloaded music to your computer locally.

Key Features of ViWizard Spotify Music Converter
Free Trial
Free Trial
* Security verified. 5, 481,347 people have downloaded it.
Download Spotify songs, albums, playlists, podcasts, audiobooks
Convert Spotify music to lossless MP3, AAC, FLAC, WAV, M4A, M4B
Support playing offline Spotify music on any device at any time
Compatible with Windows and macOS, as well as, the latest Spotify
Step 1

Select Spotify music or podcast

Make sure to download and install the ViWizard converter app to your computer. As soon as it's installed, launch it and then the Spotify desktop app. To add music to remove ads, head over drag the music tracks and drop them to the app.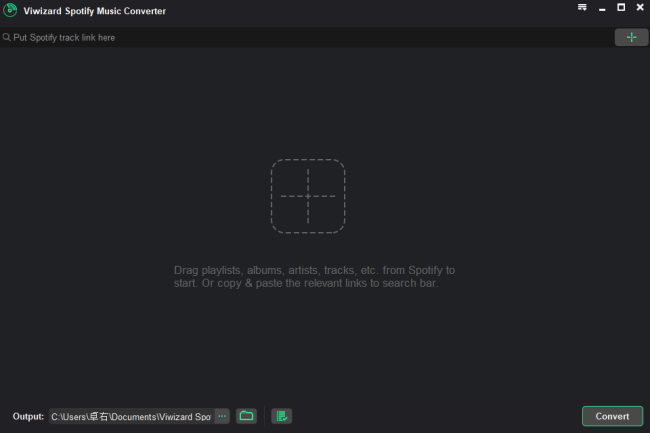 Step 2

Adjust output format

To set an audio format, click on the menu icon in the upper-right corner > Preferences > Convert, and open the format menu and choose one. You can also configurate bit rate, sample rate, and channel. Once done, click OK to save these changes.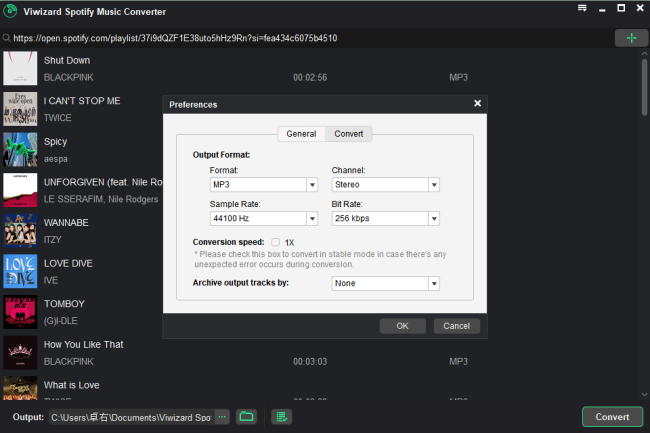 Step 3

Download Spotify music

To start the conversion, make sure the format is changed to the desired one and click on the Convert button. After the conversion, open the converted menu and check to see all the downloaded music.