Being one of the most popular and best music streaming services, Spotify has long provided all users with easy access to a huge library of streaming music, say 70 million songs, according to Spotify, no matter if you are subscribing to the Free or Premium plan. However, in order to encourage people to pay for music, Spotify has applied some limits to the free membership. If you are new to Spotify and have no idea whether you should subscribe to Spotify Premium or listen free, you can refer to the following review. We compare Spotify Free and Premium from price, features and audio quality, etc. so that you can decide which Spotify plan is right for you.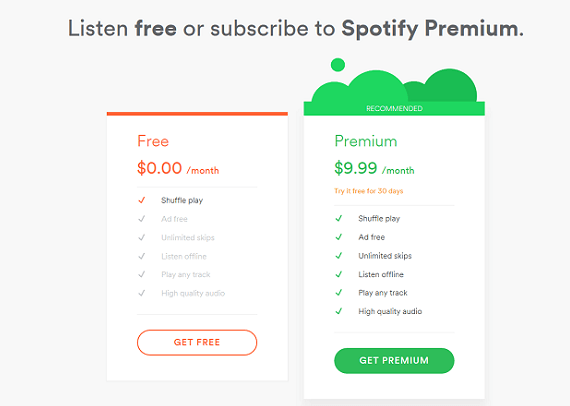 Should You Pay or Stay Free?
Ultimately, the decision between Spotify Premium and Spotify Free hinges on your priorities. If you value on uninterrupted, ad-free listening experience, crave higher audio quality, seek the ability to download music for offline listening, and want access to exclusive features like Spotify AI DJ mode released in 2023, the Spotify Premium is the clear choice.
On the other hand, if occasional ads, standard audio quality, and some limitations don't bother you, Spotify Free still offers access to a vast music library.
However, here's an interesting note: for those who want Premium features without paying, certain third-party tools like ViWizard Spotify Music Converter offer an alternative. It can provide free users access to features like ad-free listening, offline downloads, and more.
| Feature | Spotify Premium | Spotify Free |
| --- | --- | --- |
| Price | Varies by region, typically $10.99/mo | Completely free |
| Ad-Free Listening | ✔Enjoy music without ads | ❌Ads play between songs |
| Offline Listening | ✔Download songs, albums, playlists for offline use | ❌Online streaming only |
| Unlimited Skips | ✔Skip unlimited tracks in playlists | ❌Limited skips per hour |
| On-Demand Listening | ✔Play any songs on demand | ❌Shuffle mode for most songs |
| Higher Audio Quality | ✔High-definition audio quality (up to 320 Kbps) | ❌Standard audio quality (up to 160 Kbps) |
| Abroad Restrictions | ✔Unlimited music streaming abroad | ❌14-day limit for international travel |
| Exclusive Features | ✔Access to exclusive features like Spotify Blend, Spotify AI DJ mode | ❌Standard features only |
1.

Ad-Free Listening

For starters, Spotify Premium introduces you to a listening experience that's truly liberated from interruptions - ads. Unlike the Free plan, where ads periodically disrupt your music experience, Premium ensures uninterrupted enjoyment.

If you're on the Free plan, ads inevitably find their way into your music stream, playing roughly every 15 minutes. Thes brief yet potentially disruptive 30-second adverts can detract from your music experience.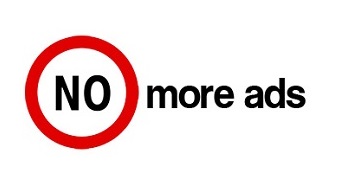 However, when you upgrade to Spotify Premium, a transformative change occurs/ The annoyance of ads vanishes entirely. With a Spotify Premium subscription, you're welcomed into a world of ad-free music streaming. Your music plays without disruption, just as it was meant to be heard.
2.

Offline Listening

Ever been in a situation where you want to jam out during your morning commute, but you're stuck in a subway tunnel with no cell service? This is where Spotify Premium shines. With this subscription tier, you can transcend connectivity barriers and keep the music playing, even when you're away from the internet or looking to conserve data.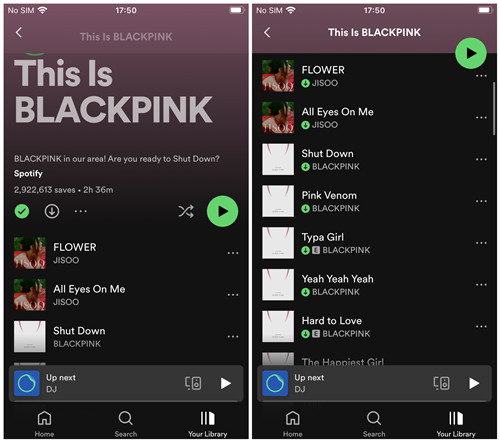 Imagine having the power to download up to 10,000 of your favorite songs directly to your device. Whether it's that catchy tune you can't stop humming or an entire album you're obsessed with, Spotify Premium lets you take your music offline, transforming your device into a personal jukebox. This is the perfect solution for those moments when a reliable internet connection is hard to come by. To download the desired content, simply navigate to the content's profile page and flip on the green arrow down icon (Download).
And it gets better - you're not limited to just one device. Spotify Premium enables you to download your curated playlists, albums, tracks, and podcasts on up to five devices. This flexibility means you can seamlessly transition from your phone to your tablet or laptop without missing a beat. And here's how you can take advantage of this feature to listen to your favorite tracks on two devices simultaneously.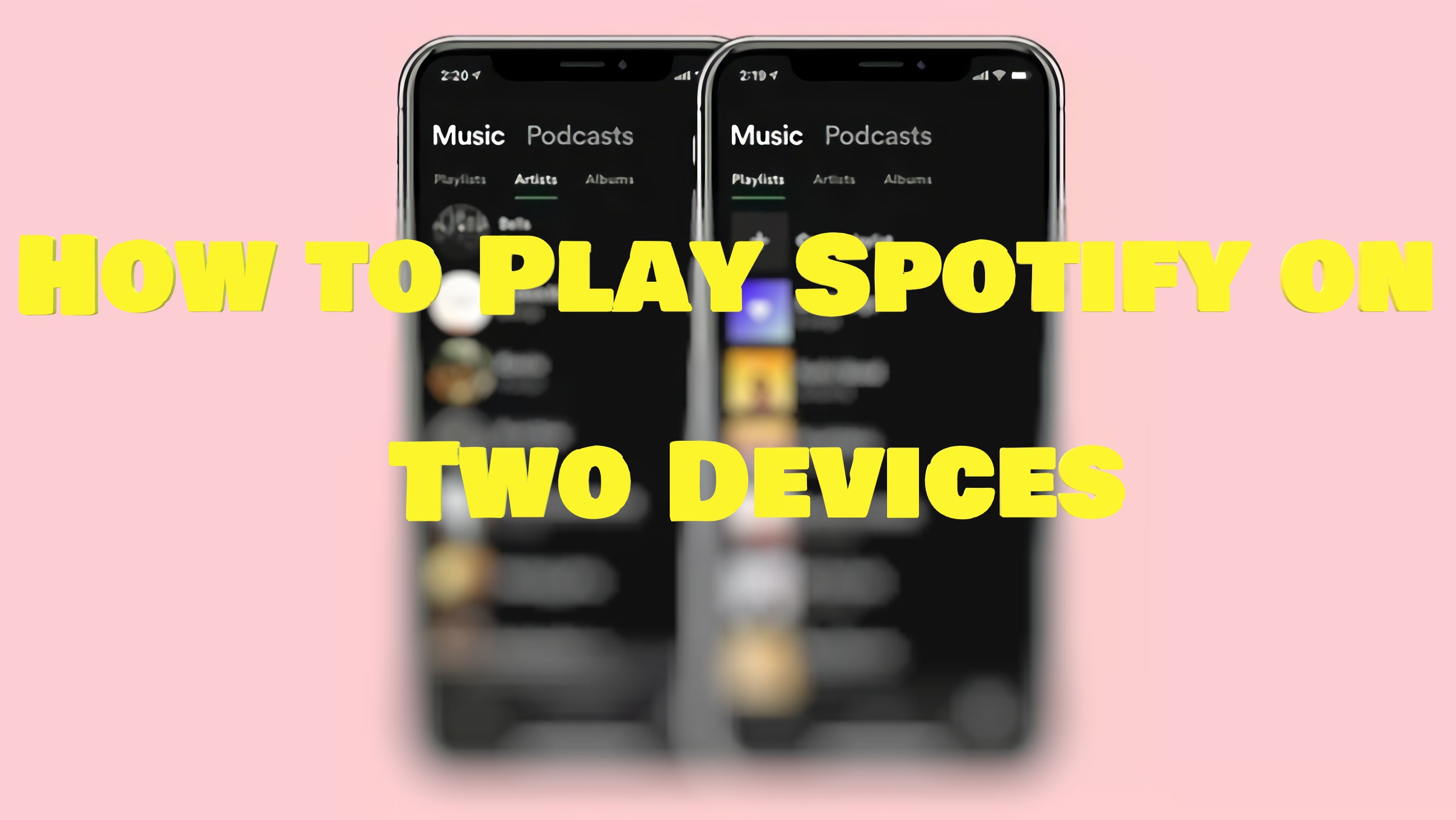 Contracts this with Spotify Free, where you're limited to online streaming. While you can access the expansive Spotify music library, you'll also need an active internet connection to enjoy your chosen tracks. This can be a real downer when you're in areas with poor connectivity or if you're trying to save on data usage.
However, keep in mind that you cannot download individual tracks and each playlist has to be downloaded entirely. Additionally, you'll have to go online at least 30 days to keep your downloads or Spotify will remove them from your access.
3.

Unlimited Skips

When it comes to the art of musical exploration, Spotify Premium raises the bar by giving you unparalleled control over your listening experience. Ever found yourself in a situation where a song just isn't hitting the right notes for your current vibe? With unlimited skips, that frustration becomes a thing of the past.

With Spotify Premium, you're not just allowed to skip songs; you're encouraged to curate your won musical journey without constraints. Unlike the Spotify Free service, which limits you to a mere six skips per hour on shuffled playlists, Premium subscribers can hit the skip button as many times as they desire.

But the freedom of skips isn't the only perk. For mobile listeners, the experience gets even better. Premium subscribers can hit the repeat button to indulge in their favorite tracks again and again. Plus, if you're in the mood to backtrack and revisit a pervious song, the back button is at your service anytime.
4.

On-Demand Listening

Upgrade to Spotify Premium can unlock the pinnacle of musical control - on-demand listening. Unlike the free version, which forces shuffle mode outside of select playlists, Premium lets you play any song you desired whenever you want. Imagine being able to curate your own soundtrack without any restrictions, ensuring that you're never left longing for a particular tune.

For Spotify Free users, this desired can be hindered. The free version limits mobile app users to shuffle mode, making it impossible to listen to entire albums seamlessly. While free users can access an extensive music library, they encounter limitations when it comes to playing songs on demand. Outside of select playlists, like Daily Mixes and other playlists Spotify made for you, the free version forces you into shuffle mode. Furthermore, essential features like rewinding or repeating tracks and the curated based on them like on-repeat playlists may also inaccessible unless you're on a web player, desktop or tablet.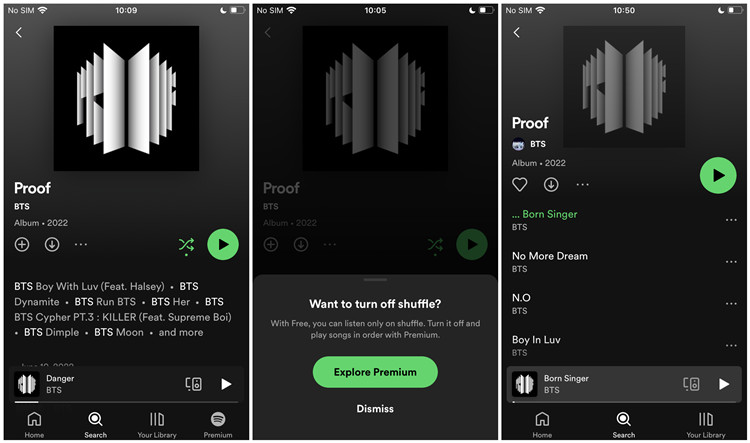 While Spotify's free service doesn't restrict you to shuffle-only mode on the desktop or tablet app, it's the mobile experience that truly shines with Spotify Premium. With a Premium subscription, you're empowered to stream entire albums from start to finish, no matter the device you choose. The shuffle-only feature truly makes Spotify Premium the go-to-choice for those seeking a personalized, interruption free listening experience.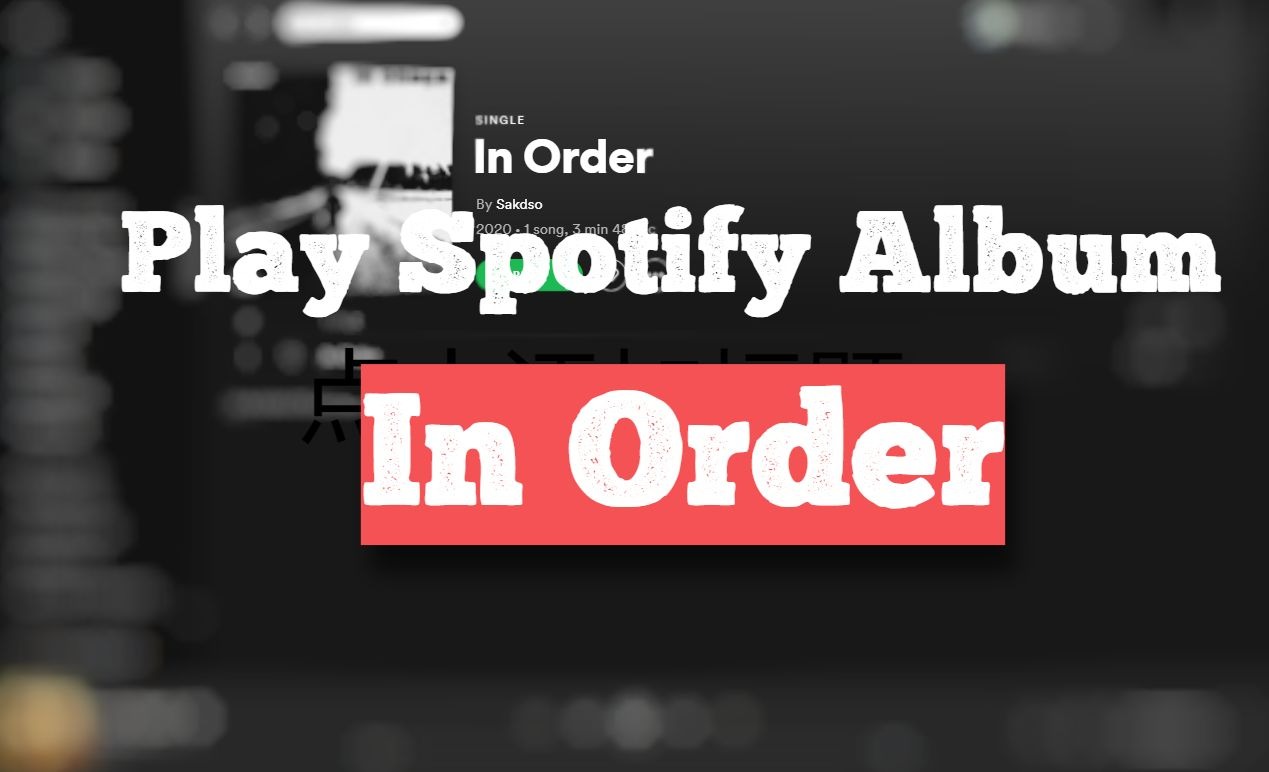 5.

Higher Audio Quality

Spotify Premium brings a new dimension to your music with exceptional quality, outshining Spotify Free. With Spotify Free, you're given the choice between normal (96 Kbps) and high (160 Kbps) audio quality, each catering to various listening scenarios.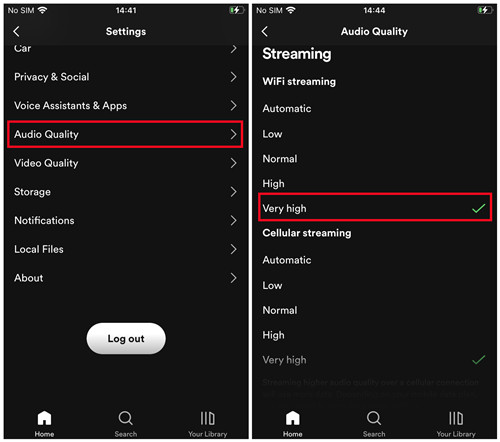 Yet, there's a limit to how much you can tweak these settings. Spotify Premium takes this a step further by introducing Very High quality streaming at 320 Kbps. This upgrade results in more detailed audio output, especially when using premium headphones or speakers, amplifying your music experience.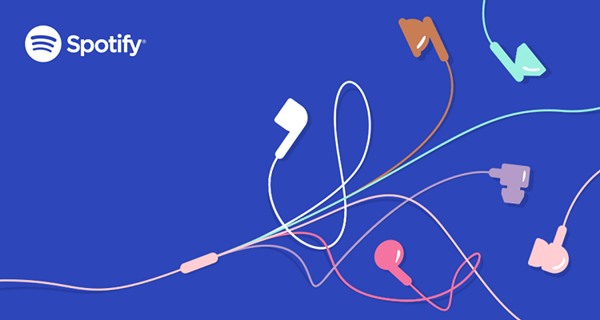 Customizing audio settings is a breeze on Spotify Premium, accessible through the Settings menu across various devices. However, the innovation doesn't stop there. Spotify is poised to introduce HiFi quality, a development that could potentially be exclusive to Premium subscribers. This new tier promises an even richer auditory journey, offering music enthusiasts an exquisite spectrum of sound.
6.

Removed Abroad Restrictions

Spotify Premium ensures that your music travels with you, free from the constraints that come with the free version when you're abroad.

If you're using the free version of Spotify, you're granted a 14-day window to stream music while traveling internationally. After that, the music might come to a halt due to geographical restrictions. It's a limitation that can put a damper on your global escapades, especially if your journey extends beyond the 14-day mark.

While the free version permits 14 days of music streaming abroad, Premium users enjoy boundless access. Whether you're on a short vacation or an extended global journey, your music remains a steadfast companion, enhancing your experiences without interruption.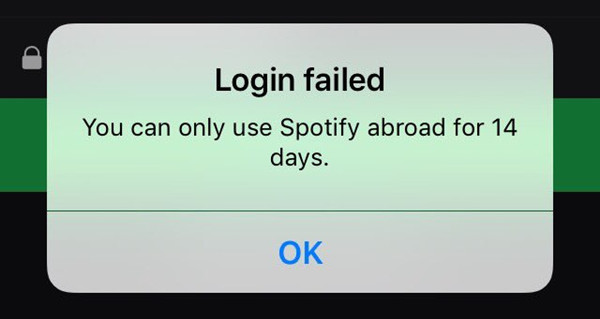 7.

Exclusive Features and Early Access

Spotify Premium isn't just about ad-free music and better quality. It goes further, offering exclusive features not available to Spotify Free users. For instance, there's Spotify Blend for collaborative playlists, and the cutting-edge Spotify AI DJ mode that crafts a personalized music experience just for you.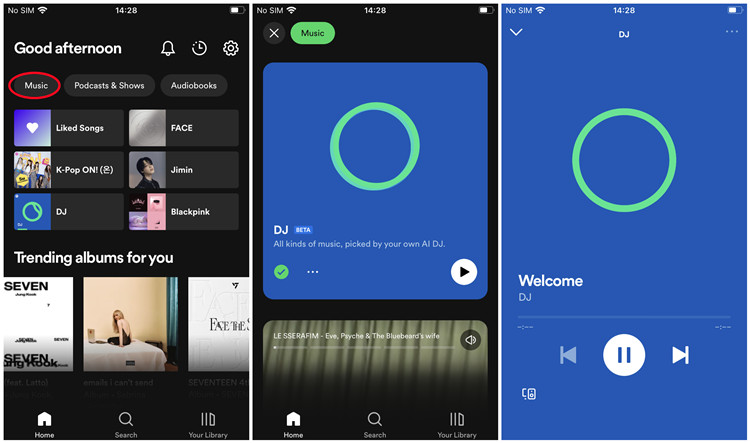 Powered by Spotify's personalization technology and AI from OpenAI, Spotify AI DJ mode tailors recommendations based on your listening habits. It even features a dynamic AI voice that brings commentary to life, making it feel like you're guided by a genuine music expert. It evolves over time with your interactions, refining its suggestions based on your feedback.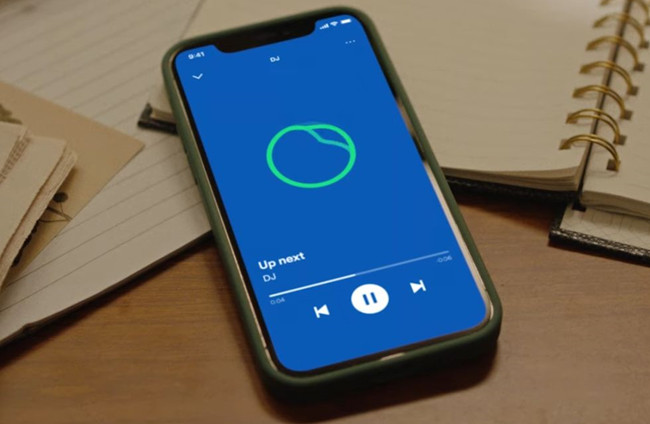 These exclusive features make Spotify Premium a gateway to a world of personalized music experiences, allowing you to enjoy your music in ways that are uniquely tailored to your taste and preferences.
Bonus Tip:

How to Download Ad-Free Music without Premium

Only Spotify Premium users can download Spotify songs for offline listening, and play or skip any tracks on Spotify. Currently, if you are a Free plan subscriber, you can also download the Spotify songs and listen to Spotify without ads with a smart Spotify converter, like ViWizard Spotify Music Converter. By using it, you can easily download any Spotify music file, such as tracks, albums, playlists, and artists, and convert the songs to common MP3, AAC, WAV, FLAC, M4A, M4B formats to play on any popular mobile devices and MP3 players. And you can play or skip any tracks as you want and enjoy without ads offline on any devices. For more details on how to convert Spotify songs to MP3, you can visit the following guide.

Key Features of ViWizard Spotify Music Converter
Free Trial
Free Trial
* Security verified. 5, 481,347 people have downloaded it.
Download Spotify songs, albums, playlists, podcasts, audiobooks
Convert Spotify music to lossless MP3, AAC, FLAC, WAV, M4A, M4B
Support playing offline Spotify music on any device at any time
Compatible with Windows and macOS, as well as, the latest Spotify