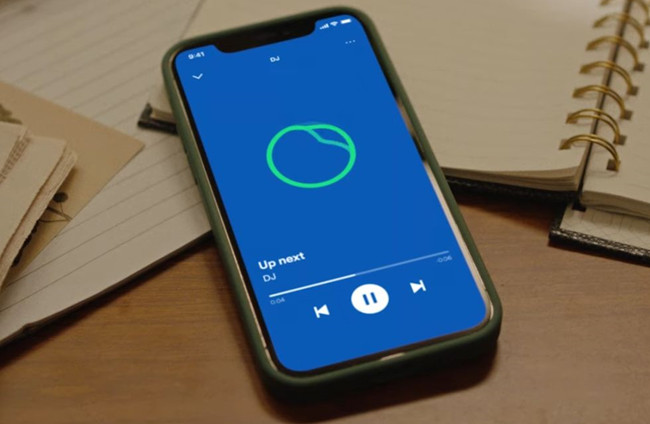 Spotify continues to provide personalization for Spotify users to discover their love for playlists like Discover Weekly, Daily Mix, and the annual Spotify Wrapped based on music preferences. So that you're comfortable to add more songs to your library to stream. Together with the "exclude from your taste profile", Spotify's AI DJ is the new feature that is available for users to bring your listening experience to the next level.
In this post, we introduce what is Spotify's new AI DJ feature and how to access it with minimum requirements. Go ahead.
Part 1. Spotify's AI DJ - How Does It Work?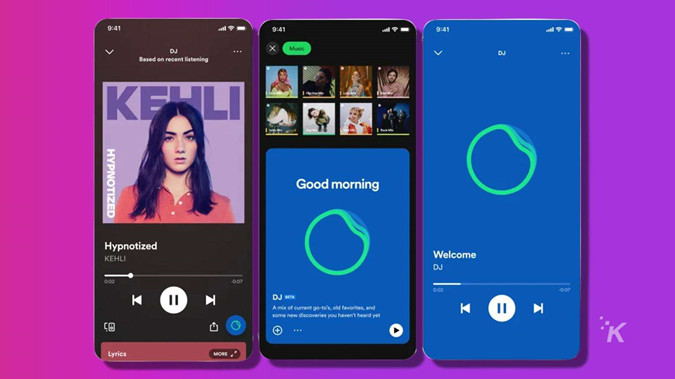 How does the DJ work?
If you have the Spotify app up to date, the first thing you will notice is Spotify's New Home Feeds, which provides you the feeds for both Music and Podcasts & Shows. And the DJ thing is right included in the Music on this new Home experience. In the Music feed, you will have quick access to suggestions based on your music taste and discover new favorites for album, playlist recommendations with the DJ function.
For starters it will sort through the latest music and look back at some of your old favorites from where Spotify can know you can your music taste - such as your Liked Songs, On Repeat, your time capsule playlist, top songs/artists and more. Then the DJ thing will review what you might enjoy and derived a stream of songs picked just for you. The best part is that you can always tell how you feel about it so that it will refresh the lineup based on your feedback.
Spotify's DJ Mode: Automix/AutoDJ VS AI DJ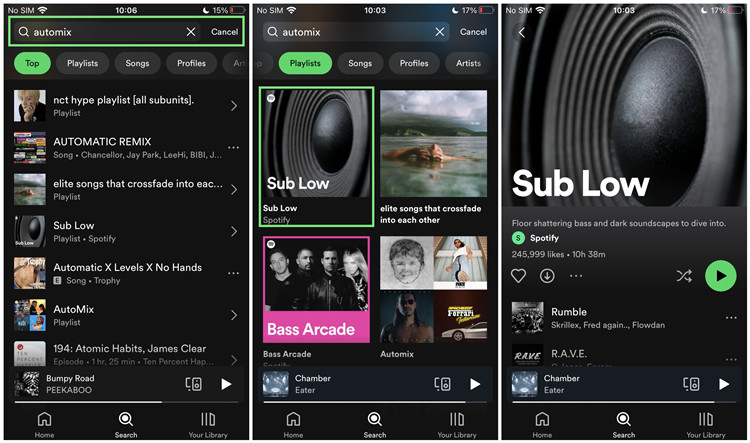 For a long time, Spotify users benefit from the Automix/AutoDJ features on Spotify to listen to a selection of playlists made by Spotify, such as Sub Low. The auto-mix content included allows seamless transition between tracks. Now the new AI DJ provides a brand-new way for you to listen to Spotify but lets you focus more on your favorite artists' music and genres.
Part 2. How to Access the AI DJ on Spotify
AI DJ feature on Spotify: Minimum Requirement
If you're interested, go ahead to check the minimum requirements for the DJ feature and learn how to access it on Spotify.
1. Spotify Premium
For starters you need to make sure you have Spotify Premium as of right now.
2. Spotify mobile app
Then you'll need to have the latest version of the Spotify mobile app on your Android or iOS device. Just go ahead to the App Store or Google Play to check if any update is available for the Spotify mobile app.
3. In the USA or Canada
The DJ feature is only available for Premium users in the USA and Canada. However, the AI DJ feature is in beta testing, so even you have Premium and are in USA or Canada, you may not have it nor see the DJ button immediately on the mobile app. Once it's available, just follow the steps below then you can go into the soundtrack to experience this cool feature.
To enable AI DJ feature on Spotify (for mobile only):
Step 1 On your iOS or Android device, head to your Music Feed from the Home page of the Spotify mobile app. On the top of the Home page you should see various options on the bar, tap on Music.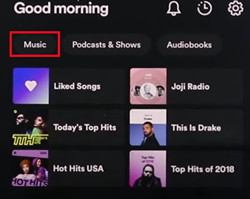 Step 2 When prompts, you should see the soundtrack view that provides you the DJ option. Tap Play on the DJ card. If you want to like it, tap on the More button to Like it instead.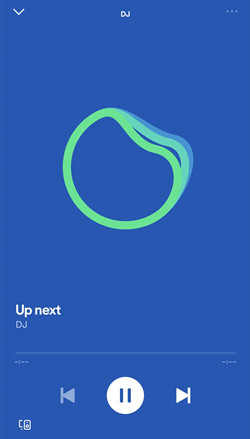 Step 3 The DJ will serve a lineup of music alongside short commentary on the songs and artist, picked just for you. Basically the songs here are those you already had in your library or newly curated for you. Just tap on forward/back to discover more.
Step 4 In the Now Playing view, hit the DJ button at the bottom right of the screen (the previous place for the play queue/repeat button) to be taken to a different genre, artist, or mood.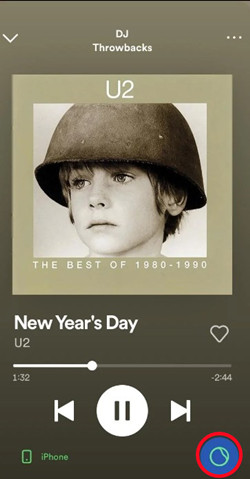 DJ mode disappearing?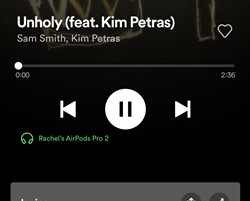 Since the DJ mode is still in beta testing, the feature can be available right after an update. But now this is a known issues and it will take time for Spotify to bring it together will other new features. Before that you can find alternative ways to enjoy Spotify's DJ mode with the mentioned Automix/AutoDJ feature, which is accessible on all Spotify's platforms.
Bonus Tip: How to Download Your Favorite Spotify Music without Premium
If you wish to keep all your favorite Spotify music contents from songs, albums to playlists from Spotify, especially if you don't have the Premium subscription, you must try a third-party tool called ViWizard Music Converter.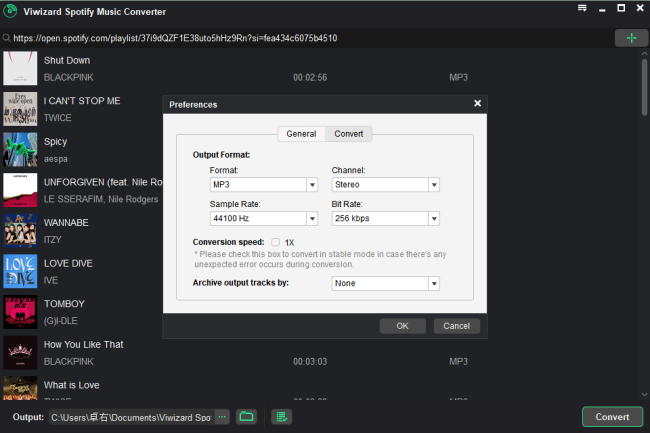 Added with the DRM-removal function, ViWizard Music Converter features the best Spotify Music downloader for both Free and Premium users to download the actual files of the desired music contents. For that, you can have MP3, M4A, M4B, WAV, AAC or FLAC. All you need to do is picking up Windows or Mac version of ViWizard from the download box below and adjust server output settings. Then the files are stored on all your devices and won't disappear even you don't have Premium. Learn how to download Spotify Playlists to MP3.

ViWizard Spotify Music Converter Key Features
Convert and download Spotify songs to MP3 and other common formats
Download any Spotify track, playlist, album without premium subscription
Download any Spotify music with 5X faster speed
Save Spotify with original audio quality and ID3 tags