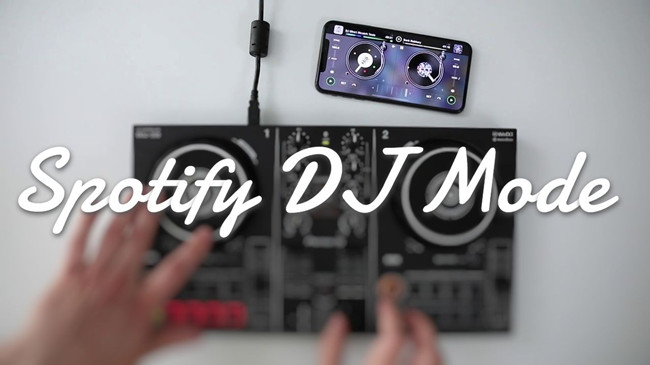 If you're getting bored listening to the same track, you might want to change it a little bit and give some sauce to it. And this is what Spotify DJ Mode has been working on. Under this mode, you can blend songs with an equalizer and get a smooth transition by using the Crossfade feature.
Or you can apply Spotify songs to a third-party DJ app and do everything you want to customize the playback of your favorite songs on these DJ apps. But recently Spotify has ended supporting these DJ apps. Never mind! After reading this post, you'll know how to DJ with Spotify in those DJ apps.
Step 1.

Create Spotify Playlists of Different Genres

One of the fundamental aspects of DJing with Spotify is to have a wide selection of music at your fingertips. To do this effectively, you should start by curating Spotify playlists that cover a broad range of music genres.

Creating new playlists on Spotify is a straightforward process, allowing you to assign names that align with the type of DJ mixes you plan to put together. Simply open the Spotify app, and navigate to the specific song you wish to include in a Spotify playlist. Right-click on the song or use the "More" button (3-dot icon) and select "Add to playlist." Finally, create a playlist or choose an existing playlist in your library.

While creating playlists and populating them on Spotify is easy, the key concept here is diversity. Aim to establish a wide range of playlists, each tailored to different tempos, moods, themes, and activities. For instance, you might craft a playlist dedicated to party songs suitable for a birthday celebration or one designed specifically for DJing house music. Furthermore, these diverse playlists grant you the flexibility to transition seamlessly between tracks, regardless of their tempo or key differences.
Step 2.

Mix a Spotify Playlist with Friends (Optional)

If you're eager to elevate your Spotify DJing experience to a whole new level, you can use Spotify's Group Session function to mix your Spotify playlists with friends. This feature takes the social aspect of DJing with Spotify up a notch, allowing you and your friends to collaborate in real-time on the creation and curation of playlists, all while sharing the same playlist.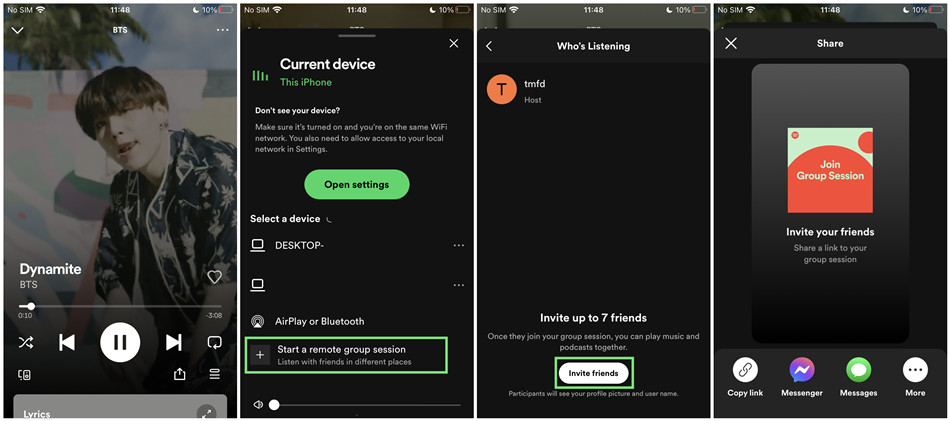 To get started, select the playlist you want to share and play it. Go to its Now Playing and look for the Connect icon situated in the screen's bottom left corner. Click on it, and from there, select the "Devices menu" option, and choose "Start a remote group session." Once you've initiated the session, use the "Invite Friends" link to select friends from your Spotify network and invite them to join the group session.
What makes this feature truly exciting for DJing with Spotify is that all Premium subscribers in the group session can collaboratively add and remove tracks from the shared playlist, and you can all listen to the same track simultaneously. While you'll still encounter the same limitations when it comes to DJ transitions and crossfades, this Group Session function significantly expands the array of Spotify music you can incorporate into your mixes. It's a fantastic way to DJ as a team and explore diverse musical tastes within your circle, making your Spotify DJing experience even more engaging and dynamic.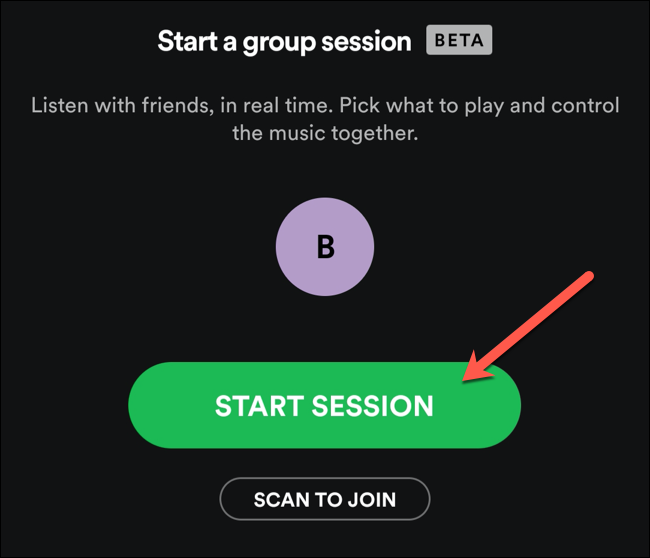 Step 3.

Use a Spotify Music Converter

As the landscape of Spotify evolves, it's crucial to adapt your DJing approach. Spotify no longer provides direct access to its tracks for DJs online, which means you can't simply log into your Spotify account within DJ apps as you once did. Instead, the fundamental concept here is to download the songs you intend to DJ with on Spotify and then upload them into your DJ app as an online source. To accomplish this, you'll require a Spotify music downloader.
Tool Required: ViWizard Spotify Music Converter
One highly effective solution for this purpose is the ViWizard Spotify Music Converter. This specialized tool is designed explicitly to assit Spotify users in downloading songs from the platform and converting them into various popular audio formats, such as MP3. The beauty of ViWizard software lies in its efficiency; it only takes a matter of seconds to download your desired tracks and playlists from Spotify. Even if you possess an extensive library for DJing, ViWizard streamlines the process seamlessly.

Key Features of ViWizard Spotify Music Converter
Free Trial
Free Trial
* Security verified. 5, 481,347 people have downloaded it.
Download Spotify songs, albums, playlists, podcasts, audiobooks
Convert Spotify music to lossless MP3, AAC, FLAC, WAV, M4A, M4B
Support playing offline Spotify music on any device at any time
Compatible with Windows and macOS, as well as, the latest Spotify
Step 1

Import Songs from Spotify to ViWizard

Open ViWizard Spotify Music Converter and it will automatically load the Spotify music player on your computer. Then in Spotify, find and select songs, albums, or playlists you want to download. Now copy the music link and paste it into the search bar on the converter. And click the + button to load the songs into the converter.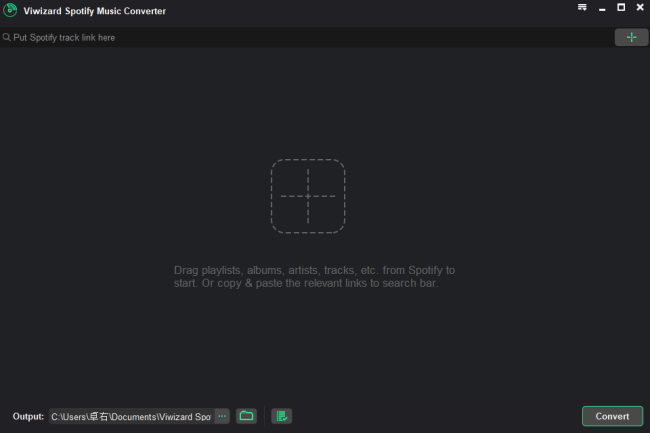 Step 2

Set up the Output Parameters for Spotify

After successfully importing Spotify songs to the conversion list, you can start setting the output audio preferences. Click the menu bar at the top right corner of the converter, select the Preferences option, and there will pop up a window where you can select MP3 as the output format. In addition, you can change the bit rate, sample rate, and channel.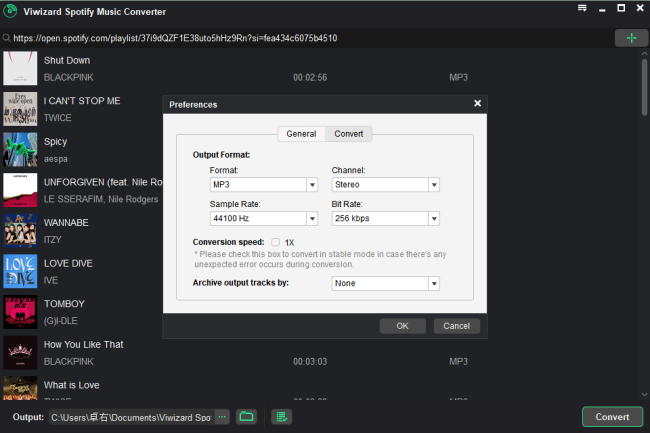 Step 3

Download and Convert Spotify to MP3

Once all the setting is finished, click the Convert button to start downloading and converting Spotify songs to MP3. After the conversion, all the converted music files will be saved to your specified folder. You could browse all the converted songs by clicking the Converted icon and then navigate to the output music folder.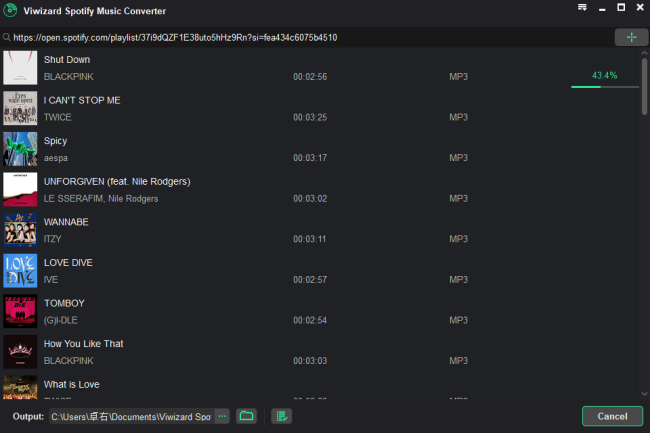 Step 4

Start to DJ with Spotify in Any DJ Program

With the help of ViWizard Spotify Music Converter, you can successfully remove DRM from Spotify and save Spotify songs into those audio formats compatible with DJ apps for mixing. Now you can upload them to your DJ app and start noodling.
Step 4.

Choose a DJ Software or App

Now that you've assembled your Spotify music collection, it's time to select the DJ software or app that aligns with your creative vision and preferences. Several popular options are compatible with Spotify, each offering unique features and advantages:
#1. Serato DJ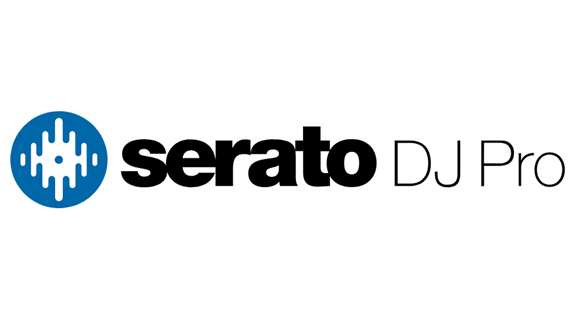 Serato DJ is renowned as the world's best DJ software, boasting low latency, a wide range of performance features, and compatibility with various hardware. It offers 8 colored hot cues per deck, saved loops, auto looping, manual looping, key shifting, Slip mode, effects, sampler, and more, all fully mappable to any MIDI controller. Serato DJ has a Lite version that's free but limited in features. The pro version, which includes all features, is available for $9.99 per month.
Compatibility: Available for both Windows and macOS.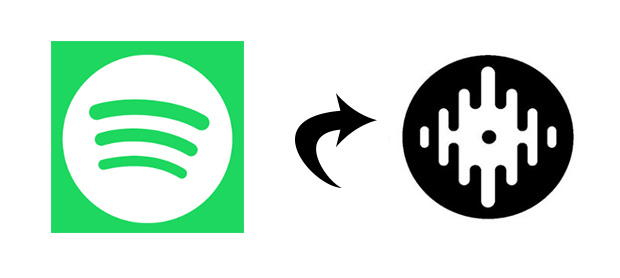 #2. Pioneer DJ rekordbox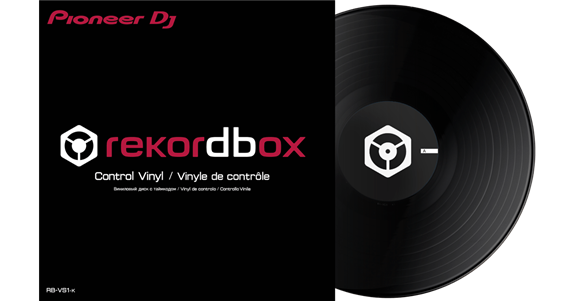 Pioneer DJ's Rekordbox is a versatile music management and DJ performance software designed for DJs who value preparation and cloud synchronization. Rekordbox allows you to sync music files from multiple devices, seamlessly sync changes in the cloud, and perform with tracks from an iPhone to CDJs. It offers both "Core" and "Creative" plans with a 30-day free trial, making it an excellent choice for professional DJs who want advanced music management features.
Compatibility: Available for both Windows and macOS.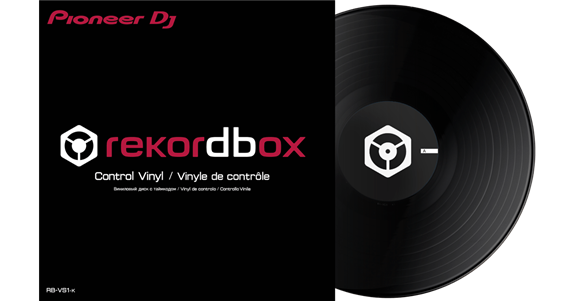 #3. Native Instruments TRAKTOR DJ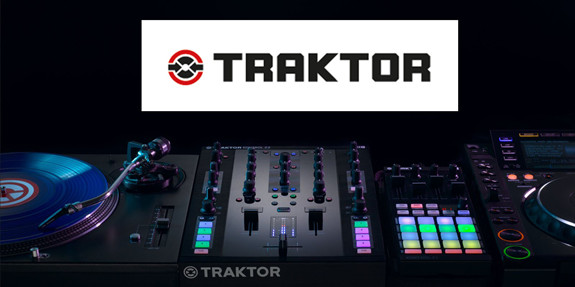 Native Instruments' Traktor Pro is an industry-standard DJ software known for its flexibility and power. Traktor Pro offers stability, a wide selection of plug-and-play hardware options for all budgets, and integration with high-end Pioneer equipment found in many clubs. The full version of Traktor Pro costs $99, but you can also try a free demo version to experience its capabilities.
Compatibility: Available for both Windows and macOS.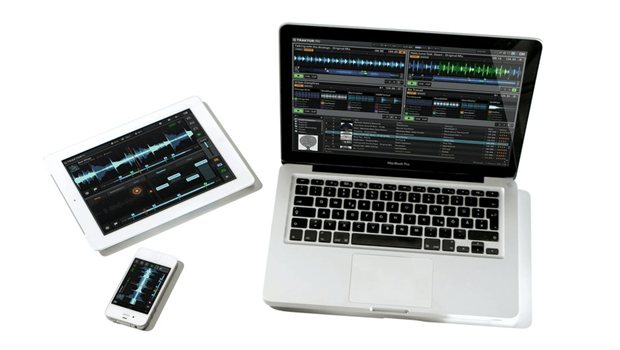 #4. Virtual DJ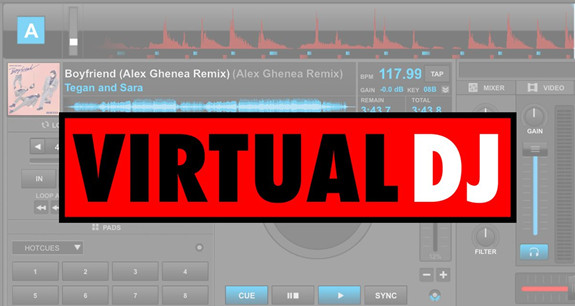 Virtual DJ is a strong tool for both beginners and experienced DJs, known for its automation and ease of use. It automates setup and simplifies DJ tasks, allowing beginners to focus on mixing and creating exciting DJ sets. Virtual DJ is free for non-professional use at home, making it an excellent choice for beginners looking to hone their skills without any cost.
Compatibility: Available for both Windows and macOS.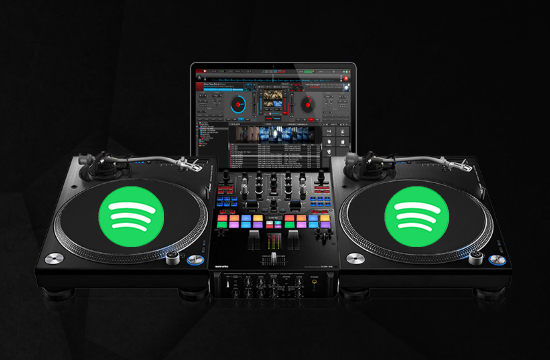 #5. Algoriddim djay Pro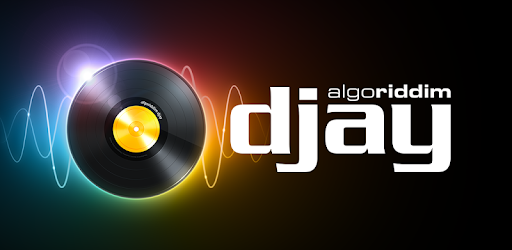 djay Pro is an award-winning DJ software known for its intuitive interface and seamless Spotify integration. It provides instant access to your favorite Spotify tracks, high-definition waveforms, four decks, audio effects, video mixing, and hardware integration. djay Pro offers endless creative flexibility for DJs. It also offers a 15-day free trial with 30 minutes of unlimited use each time you launch the app.
Compatibility: Available for both iOS (iPad and iPhone) and Android devices, as well as macOS.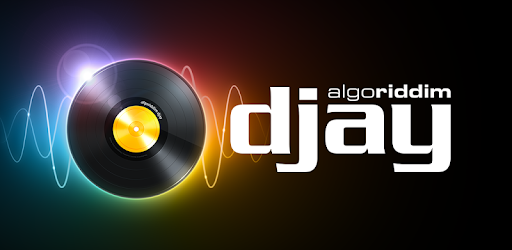 Step 5.

Choose a DJ Controller

Now that you've chosen your DJ software or app, it's time to consider the hardware aspect of your DJing setup - the DJ controller. A DJ controller plays a pivotal role in enhancing your mixing experience, offering tactile control over your music. It acts as a bridge between your DJ software and your creative input. Here are different types of DJ controllers to consider, ranging from entry-level to professional options, each with unique features and capabilities.
#1. Pioneer DDJ-SB3
The Pioneer DDJ-SB3 offers a compact design with responsive jog wheels, performance pads, and dedicated Serato DJ Lite integration. It connects via USB and includes RCA master output and headphone output for monitoring. It's ideal for beginners and intermediate DJs with its user-friendly layout and software compatibility.
#2. Reloop MIXTOUR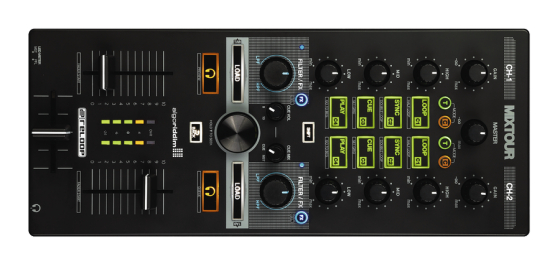 Reloop MIXTOUR is a portable cross-platform DJ controller designed for the award-winning djay app from Algoriddim. MIXTOUR supports iOS, Android, PC, and Mac and is fully compatible with various DJ software like Traktor or Virtual DJ. However, it cannot directly control Spotify playback from your device.
#3. Reloop Beatpad 2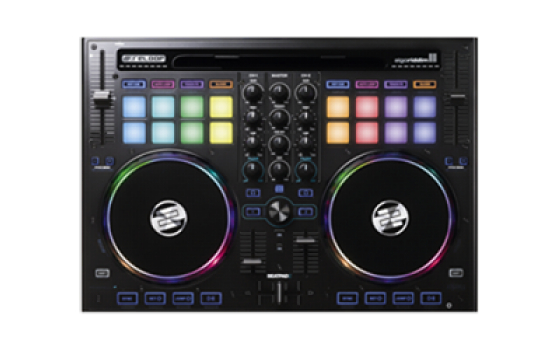 Reloop Beatpad 2 is the first controller that can directly control mixing software across all platforms. Whether you're using djay on iOS, Android, or Mac, Beatpad 2 provides seamless integration with platforms like Tidal, SoundCloud, Beatport Link, and Beatsource. Unfortunately, it is not compatible with Spotify at present.
#4. Numark iDJ Pro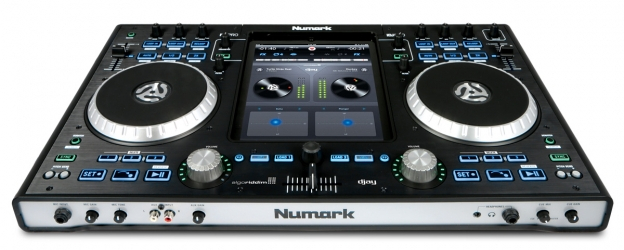 Numark iDJ Pro is a professional DJ controller that expands your iPad's interface, seamlessly integrating with the djay app for iPad. You can access and mix your iTunes library and millions of songs through Spotify integration via the djay app. Note that direct Spotify mixing is not possible due to changes in Spotify's cooperation with the djay app.
Extra Tip:

Access DJ Settings on Spotify

Enhancing your Spotify DJing experience involves making the most of Spotify's DJ settings and features. In this section, we'll share valuable tips and tricks to optimize your DJ sessions and explore Spotify's unique features like Automix and AI DJ Mode.
1. AI DJ Mode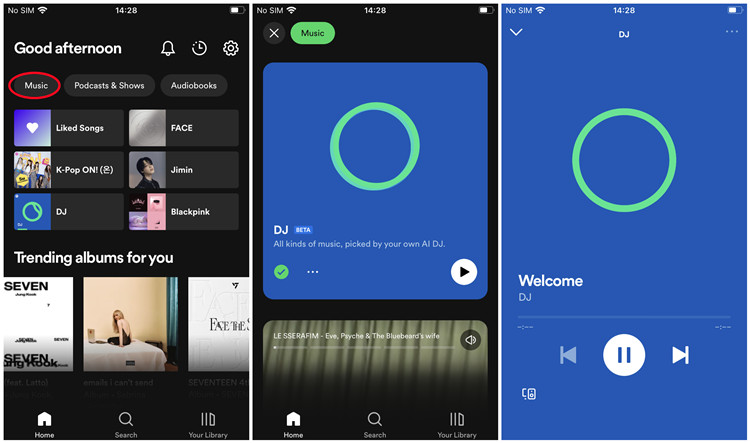 AI DJ on Spotify is a feature that uses advanced technology to create a personalized music experience just for you. AI DJ analyzes your music habits, including your favorite artists, genres, and liked songs on Spotify. Then it creates a handpicked selection of songs tailored to your taste. As you use AI DJ, it gets smarter with each interaction, refining its recommendations based on your feedback.
To access AI DJ mode on Spotify:
AI DJ is available to Spotify Premium users in select regions, including the U.S., Canada, UK, Ireland, and more in the future.
Ensure you have a Spotify Premium account created in one of the supported countries.
Look for AI DJ on the Spotify mobile app for both iOS and Android. After finding AI DJ on mobile, you can also enjoy it on the Spotify desktop app.
2. AutoMix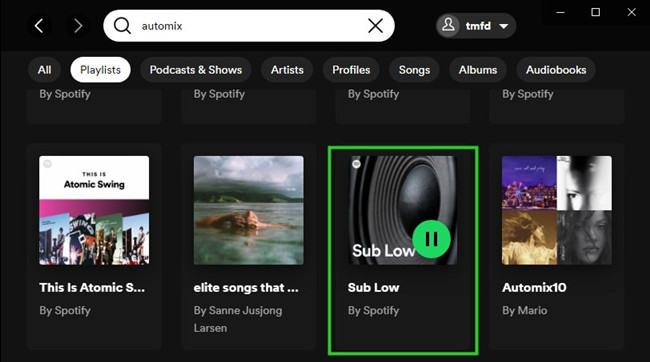 Some exclusive Spotify playlists blend and auto-mix content, allowing seamless transitions between tracks. Automix playlists generally have a distinct visual style. Unfortunately, not all playlists support Automix, and there's no way to enable this feature on random playlists.
To discover Automix playlists on Spotify:
Look for playlists with a unique visual style.
Experiment with different playlists to find those that support Automix.
To enjoy Automix playlists on Spotify:
Conclusion
Since Spotify stop the cooperation with many DJ apps, all music lovers are not able to directly access their music library in Spotify even with a paid subscription. However, ViWizard Spotify Music Converter can break this limitation. By using ViWizard software, you can download Spotify songs for mixing and create your own unique music tracks.