As we highlighted in our giant DJ equipment and gear guide, if you're going the contemporary rout, you absolutely need software to power it all up. DJ software allows the user to mix and perform music in the same style, and using the same methods as a traditional vinyl DJ does. Some are free while some aren't. But as a DJ beginner, Mixxx could be a good choice which can be used to practice hand.
In a saturated market of big money products from companies of all shapes and sizes, Mixxx is the open source offering. Open source means a couple things in this context: first, the software is 100% free and open source DJ software. Mixxx integrates the tools DJs need to perform creative live mixes with digital music files. Whether you are a new DJ with just a laptop or an experienced turntablist, Mixxx can support your style and techniques of mixing.
When you want to find some music tracks for mixing, there are tons of music streaming services you can pick from right now. Spotify is the golden child of music streaming for its rich musical contents and huge music library. In this post, we'll talk about how to import Spotify music to Mixxx for mixing new tunes. Just go on reading it and see how to DJ Spotify with Mixxx.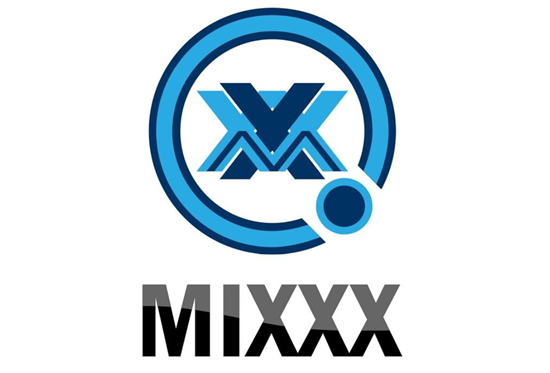 Part 1. How to Import Spotify for Mixxx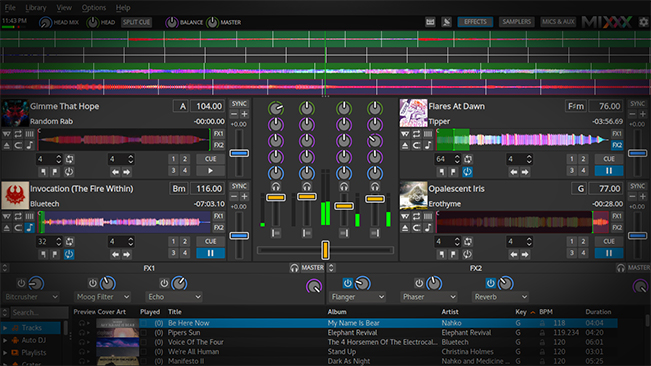 #1. Does Mixxx work with Spotify?
There's only one precaution to use Spotify with Mixxx: compatible files in Mixxx.
Mixxx Compatible Files
Mixxx supports a variety of file formats: Wave (wav), Aiff (aiff, aif), MP3 (mp3), Ogg vorbis (ogg), FLAC (flac), and AAC (aac, m4a) if supported by your OS. AAC (M4A) is supported on Windows Vista and Mac OSX 10.5 onwards.
Spotify Music files: DRM protected
IMPORTANT: DRM protected files, such as streaming files from Spotify, m4p files purchased in the iTunes Store, are not supported.
#2. Can I use Spotify with Mixxx?
Digital Rights Management (DRM) technologies attempt to control what you can do and can't do with the media and hardware you've purchased." - Mixxx
The streaming music is saved in a virtual format which cannot be viewable on any other software, platform, or device, especially Spotify music. Even your Spotify Premium is active, you can't use the DRM-encoded Spotify contents with software - such as Mixxx. However, both Premium and Free users can access DRM-free Spotify music files that compatible with Mixxx. You'll need a powerful Spotify Music converter.
Added with the DRM-removal function, ViWizard Spotify Music Converter can help download and convert the DRM-encoded Spotify contents into compatible files formats with Mixxx - such as MP3.
ViWizard Supported Files
ViWizard supports a variety of output formats: MP3, M4A, AAC, FLAC, WAV and M4B.
Spotify to Mixxx with ViWizard: MP3, M4A, WAV, AAC and FLAC.
You can even use a Free account for the whole conversion. The best part of this software is that it keeps the lossless Spotify music with ID3 tags! After the conversion, the compatible MP3 files are yours to mix with Mixxx. For iTunes users, this tool can even help transfer the Spotify tracks and playlists to iTunes!

Key Features of ViWizard Spotify to Mixxx Converter
Remove format limitation from Spotify contents like songs, albums and more
Download and convert Spotify music songs to MP3, AAC, FLAC, WAV and more
Work at 5× faster speed and preserve Spotify content and ID3 tags losslessly
ViWizard Spotify Music is available for Windows and macOS. We recommend to download the correct version from the Download box above.
How to Convert Spotify for Mixxx
You need to perform 3 steps to convert and download DRM-encoded Spotify contents to Mixxx compatible files.
To Convert Spotify Music for Mixxx:
Step 1

Import Spotify Contents to ViWizard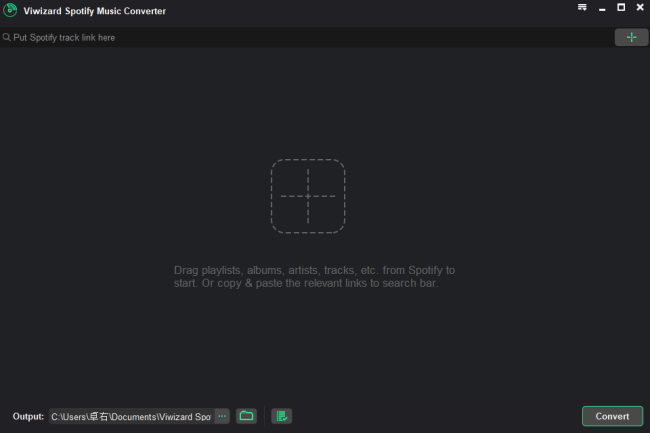 Fire up ViWizard Spotify Music Converter and then Spotify will be launched automatically on your computer. Navigate to your preferred playlists or favorites and import them from Spotify to the main interface of ViWizard by drag-and-drop.
Step 2

Configure Output Audio Parameters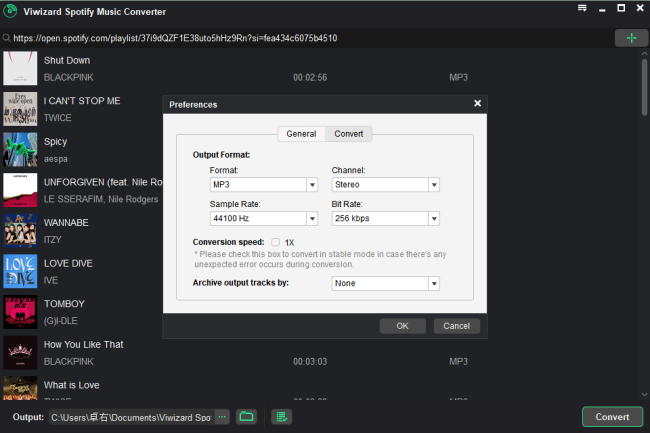 Open the app top menu > Preferences > Convert. Feel free to check compatible files with Mixxx based on the OS and select a file format from the Output Format drop-down: MP3, M4A, WAV, AAC and FLAC. You can also customize other audio parameters including bit rate, channel, and sample rate. Click OK to save these changes.
Step 3

Convert Spotify Contents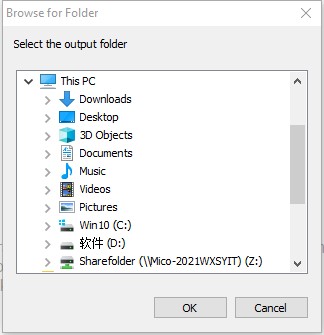 For convenience, please click the More button next to output location to select "Music" or "My Music" folder > OK. You can start to click the Convert button to download and convert Spotify contents to selected output formats - such as MP3.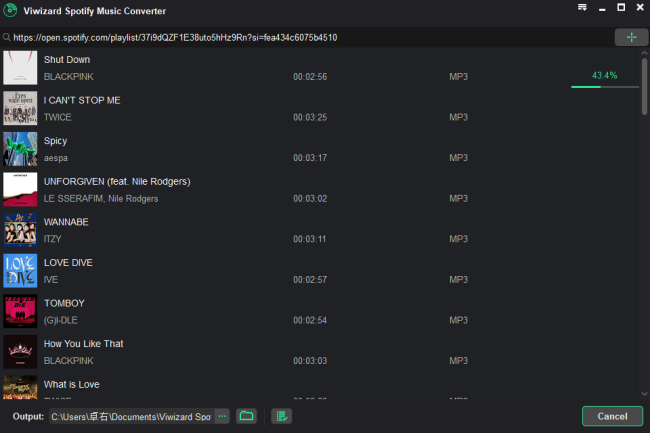 Later when the conversion is complete, please browse to all the compatible files with Mixxx in the pop-up. You can also use the file icon in ViWizard to open the output folder using Windows Explorer or Finder. Scroll down to see how to upload these files to Mixxx.
Part 3. How to Upload Spotify to Mixxx
It's time to upload the converted files to Mixxx, from here we recommend either to upload the music files to the Mixxx software or upload the music files to iTunes for access.
3.1 Spotify to Mixxx: how to upload Spotify music files to Mixxx
To Upload Spotify Music Files to Mixxx directly:
Step 1 On Windows or Mac OS, launch the Mixxx software.
For new user: You can also download the preferred version of Mixxx according to Mixxx's recommendations.
Note:s For live use, Mixxx reommends to download the stable 2.3.3 version. More conservative Mixxx users can still download one of the older and unsupported versions of Mixxx instead.
Step 2In Mixxx's correct version, from here to see how to import or upload the supported music files to the software.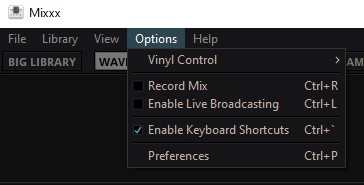 For old user: In Mixxx, use Mixxx's top menu > Options > Preferences to open all the preferences settings. Click the Library tab > Library > Music Directories, where the added music directories are listed. Click Add to selct a directory where the converted music files are stored - such as "Music" or "My Music" folder > [ViWizard Converted Contents' name] folder under it > Select Folder > Scan to import all the supported files with Mixxx.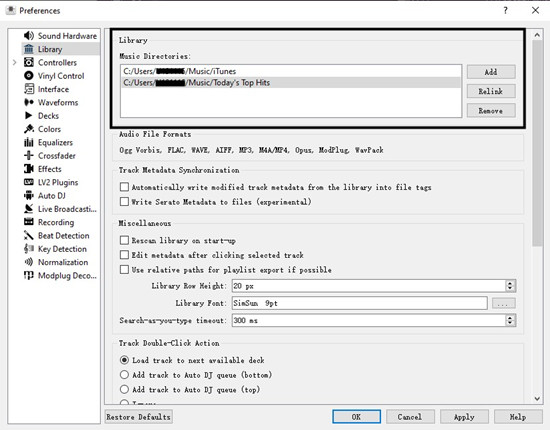 For new user: If this is the first time you run Mixxx, you are asked to select a directory where your music is stored in the pop-up, which is the location where music files are held - such as "Music" or "My Music" folder. You can select [ViWizard Converted Contents' name] folder under the location > Select Folder > Scan to upload the whole music folder to Mixxx.
Step 3Wait until Mixxx lists all of the supported music files it scans in the Library.
3.2 Spotify to iTunes: how to access iTunes music files in Mixxx
If you have iTunes, Mixxx allows you to access your tracks and playlists in the Mixxx library. For those use iTunes to manage music collection, feel free to use ViWizard Spotify Music Converter to make the DRM-encoded Spotify music supported with iTunes and then import to Mixxx.
iTunes Supported Files
iTunes Supported Audio Formats: MP3, AIFF, Apple Lossless, WAV and AAC.
Spotify to iTunes (Apple Music) with ViWizard: MP3, WAV and AAC.
To Upload Spotify Music Files to iTunes:
Step 1On Windows or macOS Majave 10.14 or earlier, open the iTunes app.
Step 2In iTunes, use drag-and-drop to upload some specific supported files to iTunes's interface. You can also use the top menu > Files > Add Files to Library/Add Folder to Library (Windows) or Add to Library (Mac) > Open. You'll see the music files are in the Recently added tab in iTunes.
To Access iTunes Music in Mixxx:
Step 1 Once the files are uploaded to iTunes, use the top menu > Edit > Preferences > Advanced. Now check Share iTunes Library XML with other applications > OK.
Step 2 In the Mixxx's Library tree, right-click on the iTunes icon > Choose Library. This will load the iTunes Music Library.xml from a different location. You can also choose Use Default Library to reset.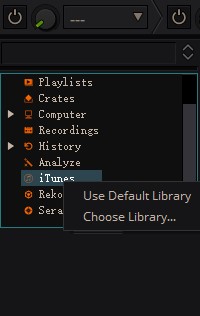 To Access iTunes Playlist in Mixxx:
Step 1 Once the files are uploaded to iTunes, use File > New to create a new playlist for Mixxx based on some specific files.

Step 2 Select the created iTunes playlist, then use File > Library > Export playlist.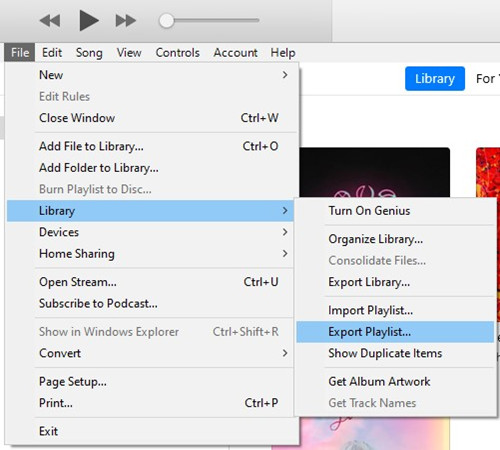 Step 3In the new window, see the Save as type and choose XML from the Format pop-up menu > Save.
Step 4 In the Mixxx's Library tree, click on the iTunes icon, then navigate to the xml.file in the pop-up > Open. You can now see the music files included are on the screen.