"I have been working in DJ and always want to bring good music experience for audiences. I love Spotify and find amazing music all the time. It is a pity that I don't how to make my Spotify playlist playable on Serato DJ. I wonder how to connect Spotify to Serato DJ and then play Spotify on Serato DJ. Wait for your help." – DJ Grunt
"How can I achieve my Spotify playlist on my Serato DJ software? I can do DJ with iTunes music and also find Serato DJ lets SoundCloud and TIDAL music from right inside the software - but did you know there was a way of getting your playlists from Spotify?" – DJ Louis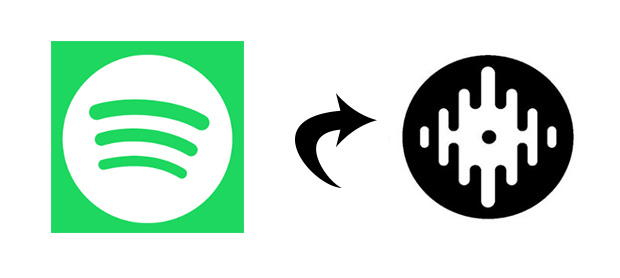 Are you tired of using Spotify music in Serato DJ software? The answer would be negative since lots of users have encountered the problem and viewed many ideas on suggest connecting Spotify and Serato DJ program. There are millions of tracks and episodes on Spotify which is perfect for DJs to mix a tune and play the unique music for audience. However, do you know there is way of getting Spotify music on Serato DJ program? You'll learn how to add Spotify music to Serato DJ for mixing in this post.
Part 1. Streaming Services that Work with Searto DJ Software
It is no longer an issue to find new music in Serato DJ software no matter whether you are using Serato DJ Lite or Serato DJ Pro. Serato DJ software has a partnership with several music streaming services, including Beatsource LINK, Beatport LINK, SoundCloud, and TIDAL. This means that you can access the catalog of those streaming music platforms.
As far as we know, Serato DJ supports Beatsource LINK, Beatport LINK, SoundCloud, and TIDAL, but doesn't support Spotify till now. Thus, you can stream everything from those supported streaming music services in Serato DJ. This will be a great loss to Serato DJ software that Spotify couldn't work well with since Spotify is the most popular streaming music provider on the earth.
It seems that there is little chance of using Spotify music in Serato DJ program. However, you are able to transfer Spotify playlist to Serato DJ for mixing a unique tune with the help of a third-party tool like Spotify music downloader. ViWizard Spotify Music Converter is a good option for downloading and converting Spotify music to the following file types are supported in Serato DJ Lite:
.MP3, .OGG, .AAC, .M4A, .ALAC (Mac & Windows 10 only), .FLAC, .AIFF, .WAV, .WL.MP3
Part 2. Best Solution to DJ with Spotify Music on Serato DJ Software
As all the music from Spotify is streaming content protected by the digital rights management. So, those songs downloaded with a Premium Spotify account are not compatible with Serato DJ programs. But here ViWizard Spotify Music Converter, a professional and powerful audio solution, can enable you to download music from Spotify to six popular formats like MP3 losslessly.
Those audio file types are with MP3, OGG, ALAC, FLAC, AIF, WAV, MP4, M4A, and WL.MP3 supported by Serato DJ software. Then you can download and install ViWizard Spotify Music Converter on your computer to mix Spotify music with Serato DJ. Here we'll precisely show the guidance on how to convert Spotify music to Serato DJ program supported format files.

Key Features of ViWizard Spotify Music Converter
Losslessly preserve original quality and metadata of Spotify music
Download all soundtracks from Spotify to MP3 or other plain formats
Get rid of all digital rights management protection from Spotify music
Configure all sorts of audio parameter like channel, bit rate and more
1

Import Spotify Playlist to ViWizard Software

Spotify will be automatically started as soon as ViWizard Spotify Music Converter is launched. Go to search for songs or playlists which you want in Spotify and then directly drag and drop them to the converter. Or copy the embed link of songs and playlists in Spotify and paste it into the search box on the converter then click the + icon to load Spotify songs.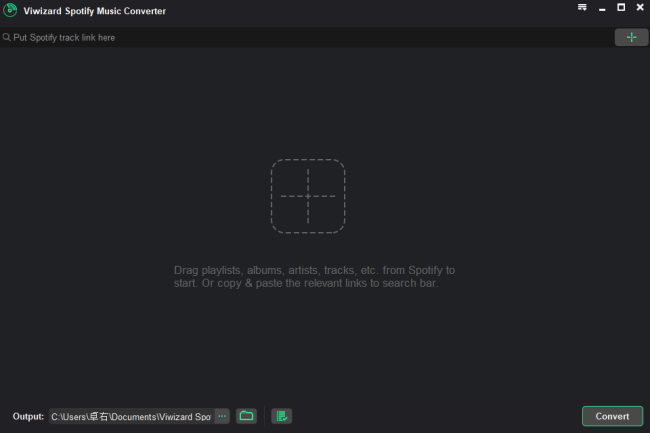 2

Set the Output Format Depending on Serato DJ

After importing Spotify songs or playlists to the converter, you can click the menu bar at the top right and choose the Preferences option. There are all sorts of settings like the audio format, bit rate, sample rate, channel, and more. All of them can be configured according to the supported condition of Serato DJ program.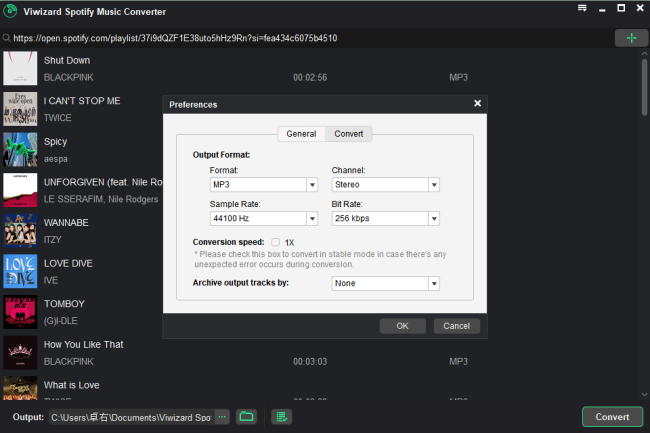 3

Start to Download and Convert Music from Spotify

After all is done, click the Convert button to start downloading Spotify music. Then all the selected Spotify music songs will be exported to your computer. Once the conversion is completed, all the DRM protection from Spotify has been throw away, and you could achieve the converted Spotify music. And you can import Spotify music to Serato DJ software for mixing.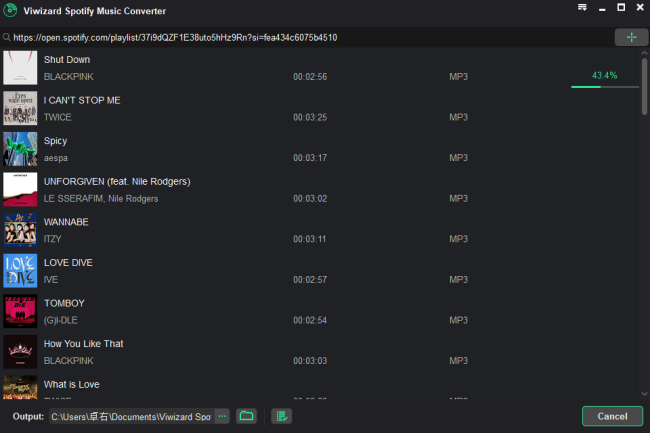 Part 3. How to Import Spotify Music to Serato DJ Pro & Lite
Now you can view the converted Spotify music on your computer and choose to add Spotify music to Serato DJ software for mixing. There are several options for you to add local music files to Serato DJ software. If you are a newbie at this, you can follow the detailed tutorial below.
Adding Spotify Music files to the Searto DJ Pro Library directly:
The easiest way to load music from your computer into your Serato DJ Pro library is by using the Files button. All you need to bring is your Spotify Music files.
For starters, you can import by dragging files and folders directly from Windows Explorer (PC) or Finder (Mac) into the Searto DJ Pro library. If you have convert Spotify Music files with ViWizard and don't know where the converted Music files are stored on your computer, click on the File icon next to Output and you should see your Spotify Music files.
Or as stated, you can import by using the Files button in Searto DJ software.
Step 1 Launch the Serato DJ Pro application. From here you can choose to create a crate for all the Spotify music tracks stored in your music folder. Click the Crate button.
Or if you drag a folder into the crates view, this will instantly create a crate named after your Music folder.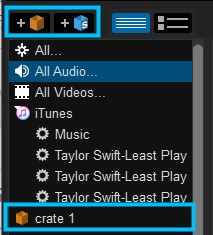 Step 2 Click on the Files button to open the files panel. The left side of this window displays various locations on your computer hard drive. And if you have your external devices plugged in, you can also access the locations on it. Click on these locations to navigate your computer and find your Spotify Music files.
Step 3 Once you have located your music, you can import your folder or files. If you wish to import all the Spotify Music tracks, just drag your whole music folder onto the files panel. Serato DJ will scan for any compatible file contained in this source folder and import them into your library.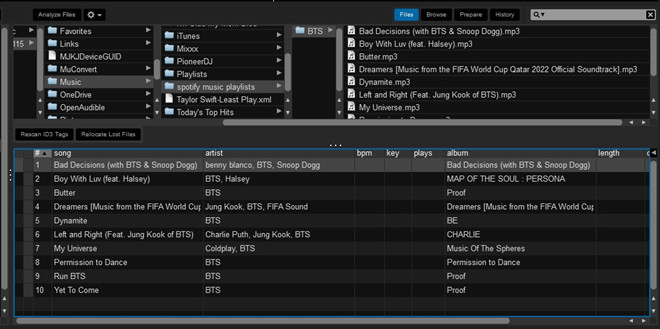 Step 4 Under the files panel you should see a list of all the tracks in the currently selected folder. Pick the one you want for mixing.

Adding Spotify Music files to the Serato DJ Pro Library through iTunes:
If you use iTunes to store your own music collection, you can upload Spotify Music to iTunes and then access them in your Seratio Pro library.
Step 1 Launch the iTunes application, and choose File from the top to select Add File to Library or Add Folder to Library. Navigate your computer to find your Spotify Music folder or files. Select the one you wish to upload to iTunes and click Open to import.
Step 2 You'll also need to ensure the access to your iTunes library is available with other applications, such as Serato DJ Pro & Lite. Choose Edit from the top and select Preferences. Select the Advanced tab, and enable Share iTunes Library XML with other applications. Besides, you're suggested to disable another 2 advanced settings from here.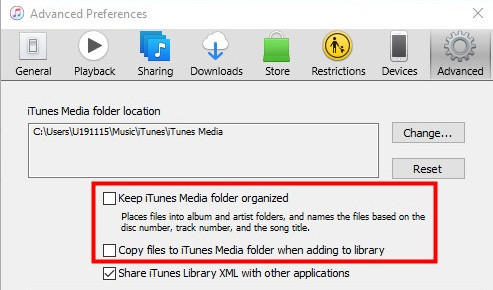 Keep iTunes Media folder organized: If this has been enabled, iTunes will shift the files to a new location packed with folders of Artists and Album Name, which means there can be missing files in the Serato DJ Library. Ensure to uncheck this option.
Copy files to iTunes Media folder when adding to library: This is to stop iTunes from creating duplicates of the accessible files when importing them to iTunes. If this has been enabled, there will be duplicates caused to show in Serato DJ Library and plus space on your computer.
Step 3 Now exit iTunes and launch Searto DJ Pro and head to iTunes in the Library tree. Under the files panel you should see all your iTunes music tracks. If Serato DJ don't display your iTunes library, head to the Gear icon at the top right of your screen > Library + Display. Beneath LIBRARY, check the Show iTunes Library box.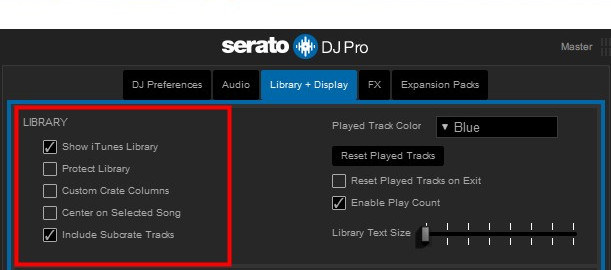 Extra Tip: Serato DJ Pro VS Lite: More You Need to Know
Serato DJ software is an intuitive beat making software for DJs and producers. It is designed to be rich in features which is the most popular DJ software globally from the unknown to the greatest and from bedroom studio to festival stages. Serato is committed to delivering the best possible experience for creating, playing and sharing music wherever you are.
There are two versions provided by Serato DJ. You can choose to use Serato DJ Lite, offering you the basic features for mixing. If you want to get more built-in features, you should use Serato DJ Pro. Serato DJ Pro supports mixing music tracks with various effects. There are the differences between Serato DJ Lite and Serato DJ Pro.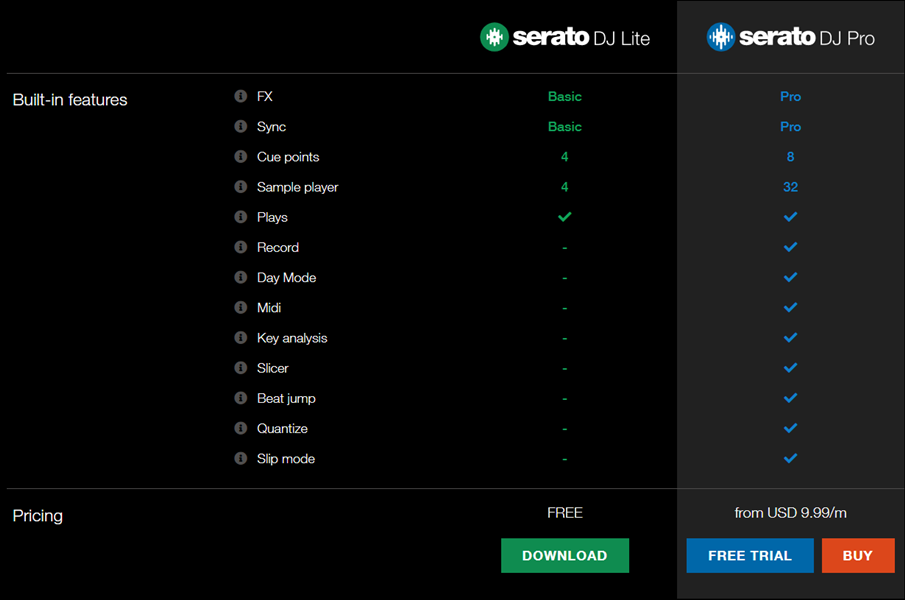 Conclusion
And voila! With the assistance of ViWizard Spotify Music Converter, you can easily download and convert Spotify music to the format compatible with Serato DJ software. Then you can begin to create your pleased tune or mix them with other tunes you have on Serato DJ program. What's more, you can export those music tracks your device for playing anytime and anywhere.