WAV format is a lossless audio format widely used in Windows system. It's also popularly supported by most CD burners due to its uncompressed audio quality. Therefore, many Spotify users are trying to convert Spotify music to WAV for CD burning. To make it easier for you, here we will introduce several Spotify to WAV converter tools, as well as, the step-by-step guide to download and convert Spotify to WAV without losing any audio quality.

Part 1. What Is Spotify & WAV Format?
Before downloading and converting Spotify to WAV, we'll make a brief introduction to WAV, which can help you have a better understanding of this format.
What is Spotify?
Spotify is a popular music streaming platform that allows users to access a vast library of songs, albums, playlists, and podcasts.
What is WAV format?
Waveform Audio File Format, referred to as WAV or WAVE, is an audio file format standard, developed by Microsoft and IBM, for storing an audio bitstream on PC and Mac. It is the main format used on Windows systems for raw and typically uncompressed audio. WAC is widely used by computer that cannot be understood by most CD players directly.
To burn WAV files to an Audio CD, it should be saved at 44,100 Hz with 16 bits per sample. Because if the uncompressed audio, WAV files are always in a large size, making it hot a good option to sharing online or playing in portable MP3 players. In spite of that, WAV format is often used by some radio broadcasters like BBC Radio, Global Radio, and more.
Why would I want to download Spotify music to WAV format?
Converting Spotify music to the WAV format offers higher audio quality and lossless compression compared to other formats, such as MP3, making it ideal for audiophiles and professionals who require the best sound fidelity.
You may also be informed that the WAV format is supported by media players on your devices where Spotify is not available. Then it's always a good idea to download your favorite Spotify music to WAV so that you can bring Spotify music to more places with the WAV file support.
Part 2. Spotify to WAV: Everything You Need to Know
If you want or need to convert Spotify to WAV for offline use, you should get some necessary information as precautions. The process typically involves using a dedicated Spotify to WAV converter tool.
Can I directly download music from Spotify to WAV?
Spotify does not provide an official option to download music in WAV format but in DRM encrypted format instead. However, there are alternative methods available to convert and download Spotify music to WAV. Typically, who want to download Spotify to WAV will need a third-party tool or software.
Can I download Spotify music in WAV format for offline listening?
Spotify's offline listening feature is limited to their proprietary format, which is not in WAV. And downloading Spotify music requires a Premium subscription. Converting to WAV requires using third-party tools and software, some of which don't require Premium.
What tools or software can I convert Spotify to WAV?
There are several third-party tools and fowatre applications specifically designed for converting Spotify music to WAV. Some popular options include ViWizard Music Converter and Tunelf Spotibeat Converter.
The audio quality of the converted WAV files largely depends on the original source and the converter tool being used. Some tools may have limitations or quality loss during the conversion process. It's advisable to choose reputable and high-quality converter tools for the best results.
One of the most popular converter tools is called ViWizard Music Converter, which allows you to convert and download any music tracks from Spotify to WAV. The best part of this Spotify to WAV converter is that it does not require any Premium subscription. A free account will enables you the ability to download your favorite music to WAV from Spotify. What's more, ViWizard Music Converter supports batch conversion, allowing you to convert entire playlists or songs at once from the Spotify desktop app. If you want to download Spotify music to WAV for your personal use, go ahead and get started by following the guide.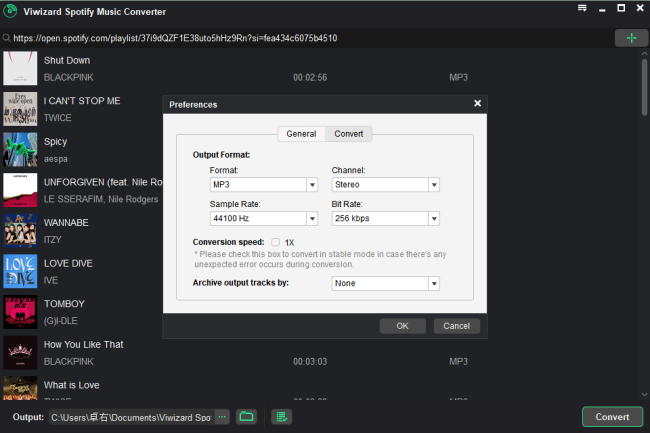 Part 3. How to Download Spotify Music to WAV for Offline Use
In order to burn Spotify music to CD, converting Spotify to WAV file format is badly needed. However, as Spotify music is protected by Digital Rights Management, only Premium subscribers can download Spotify music for offline listening. Even so, they are not allowed to convert Spotify to WAV or other audio formats.
Best Spotify WAV Downloader: ViWizard Music Converter
Thankfully, there are some third-party tools that can solve the problem for good. ViWizard Spotify Music Converter is such a professional music downloader and converter that can download Spotify music as WAV losslessly on Windows and Mac. With only a few clicks, you'll download WAV from Spotify with ID3 tags like artist, album, cover, track number, and more retailed. The following are the main features of ViWizard Spotify Music Converter.
Convert and Download Spotify Music to WAV
ViWizard Spotify Music Converter is available for both Windows and Mac. Once you have downloaded and installed ViWizard Spotify Music Converter on your computer, you can start the conversion of Spotify to WAV with a Free or Premium Spotify account by following the steps below.
1

Drag Spotify Songs to ViWizard Program

Launch ViWizard Spotify Music Converter and wait till it completely loaded the Spotify app. Then log in your Spotify account and browse the songs or playlists in your music library. Select songs you want to download and drag them from Spotify to the conversion window of ViWizard. Or you can copy and paste the link of the Spotify songs into ViWizard.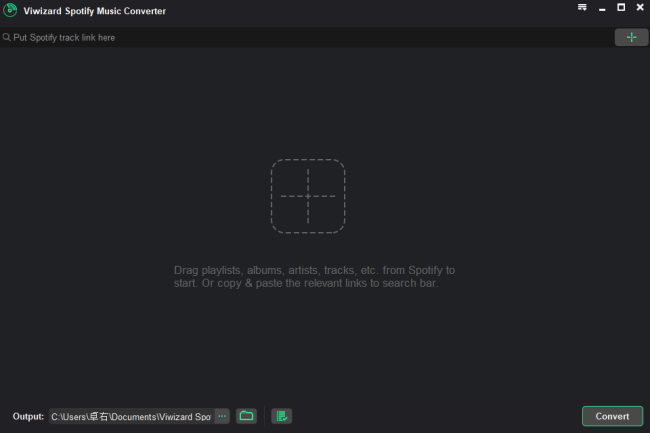 2

Go to Set WAV as the Output Format

The default output format of ViWizard Spotify Music Converter is set as MP3. Anyway, you can simply click the top menu bar and choose the Preferences option to select WAV as the output format. Here you can also adjust other audio settings manually, such as the bit rate, audio channel, sample rate, and conversion speed.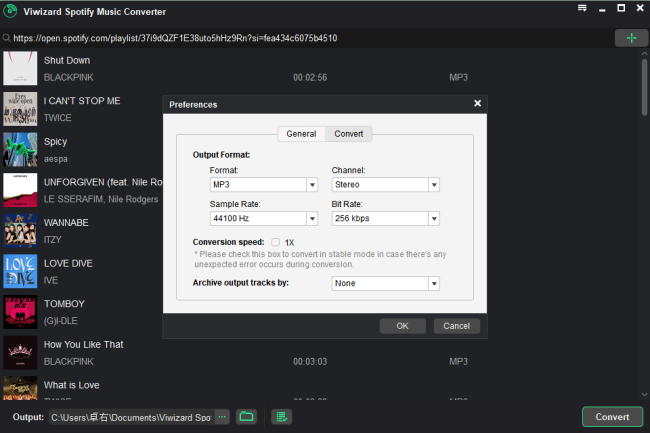 3

Start to Convert Spotify to WAV Songs

Click on the Convert button of ViWizard and the program will start downloading the selected Spotify songs to WAV file format at up to 5× faster speed. After the conversion, you can find the unprotected WAV audio files in the history folder by clicking the Converted icon. Now you can freely burn Spotify WAV files to CD or play Spotify songs on any device or media player.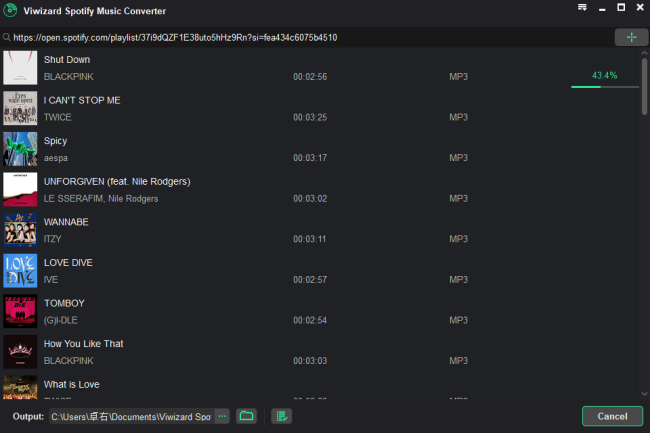 Part 4. What Devices Support Spotify WAV Playback
If you're ready to save your WAV files to your devices, you should check the specifications or documentation of your specific devices to ensure the WAV support. Here are several devices with media players that support WAV besides most media players on your computer or phone devices such as VLC Media Player, Windows Media Player, iTunes and more.
Portable Media Player:
1. iPods: iPod Classic, iPod Touch, and iPod Nano support WAV playback.
2. Sony Walkman series: Various Sony Walkman modes offer support for WAV files.
3. Astell & Kern players: These high-end portable audio players oftens support a wide range of audio formats, including WAV.
Home Audio System:
1. Sonos speakers: Sonos Play:5 and other models support WAV playback.
2. Yamaha MusicCast speakers: Many Yamaha MusicCast speakers have built-in support for WAV files.
3. Denon HEOS speakers: Some Denon HEOS speaker, such as the HEOS 7, can handle WAV playback.
Now with your Spotify music in WAV, it's easy for you to transfer them to your devices that handle the WAV playback offline.
Final Words
No matter whether you are a Free or Premium user of Spotify, ViWizard Spotify Music Converter is a great option for you to download Spotify songs to WAV with lossless sound quality. It's full compatible with Windows and Mac, as well as, Spotify. In addition, you can also use Apowersoft Online Audio Recorder to save Spotify to WAV online.