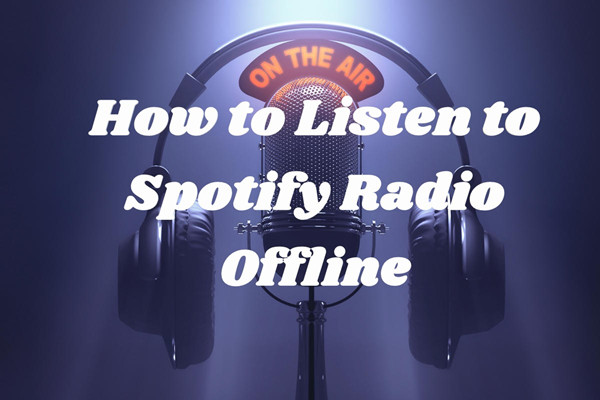 Many of you might have been tuning in internet radio stations on platforms like iHeartRadio and Sirius XM. But one of the biggest music streaming giants Spotify has also mounted a radio station on their applications. Unlike traditional internet radio stations, Spotify adds on-demand library to its internet radio category and auto-generate songs on the radio as users proceed to play more.
In Spotify, you can turn almost anything to a radio station, song, artist, album and playlist can all be switched to a radio-form-like playlist. As you keep playing, the playlist will introduce you more similar songs. Instead of describing it as an internet radio, it's more like an online jukebox where you can pick whatever you want to listen to.
In this article, I'm going to show you how to properly listen to Spotify radio and download your Spotify radio offline for unlimited listening.
How to Get Spotify Radio
As I've mentioned above, almost everything you stream on Spotify can be a source of a radio station. And here's how to create your own radio station:
On your computer: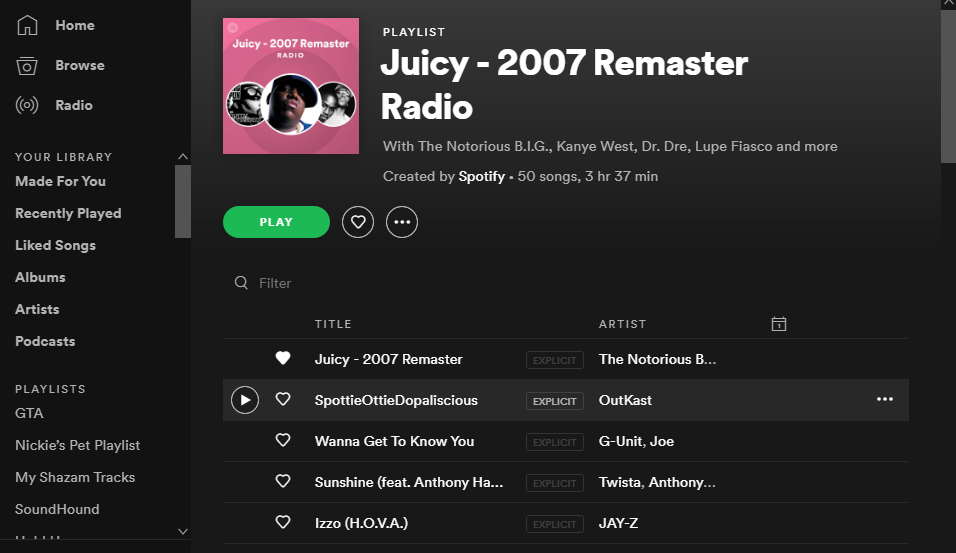 1. Open Spotify and go to a song/album/artist/playlist page.
2. Right-click the title and click Go to Radio.
3. A playlist of the radio will then be generated. If you want to keep the playlist, click the three dots in the playlist and click Save to Your Library. The playlist will be added to your PLAYLISTS list.
On mobile app: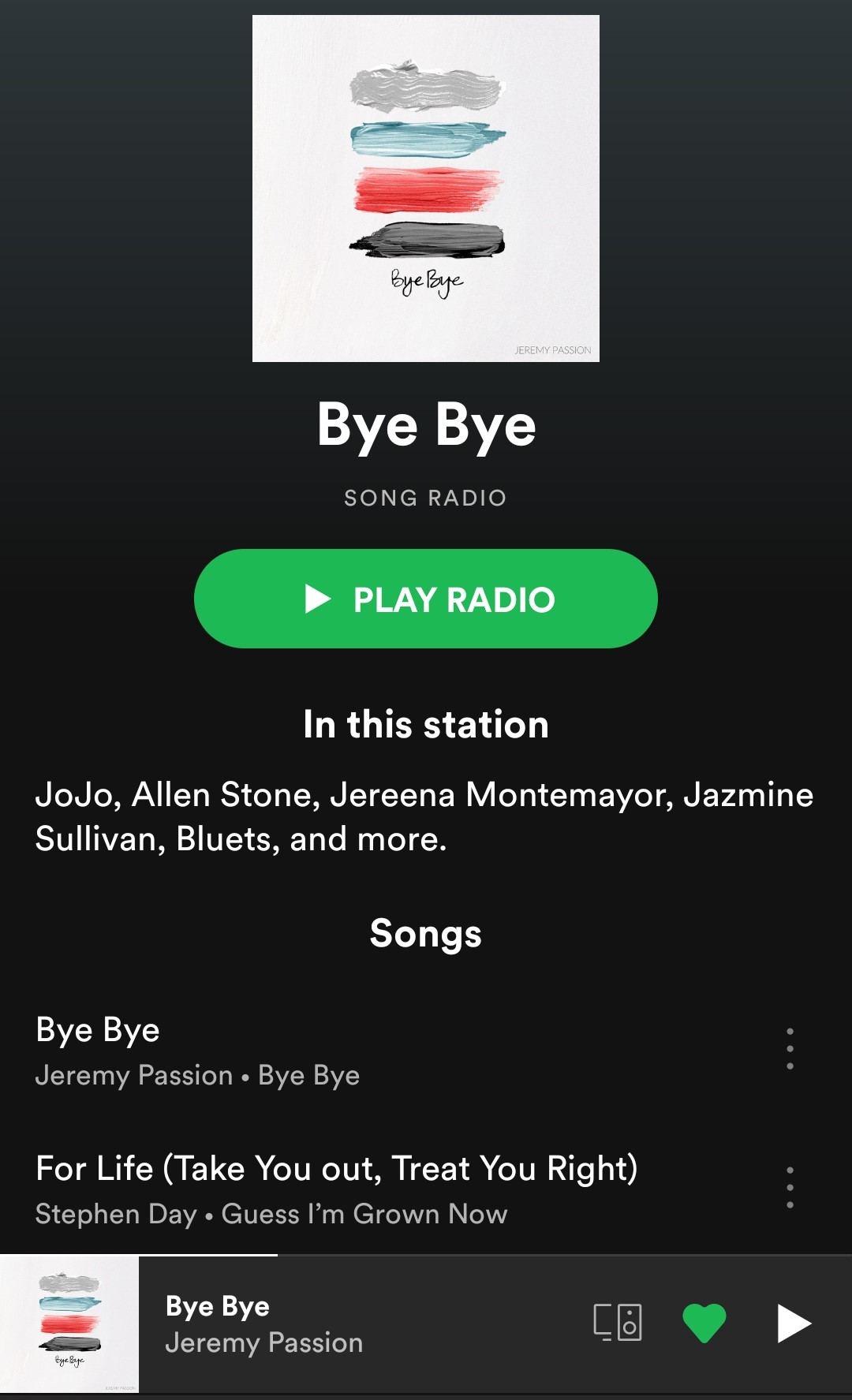 1. Open Spotify, play a song and go to the Now Playing page.
2. Tap the three dots on the upper-right corner, then tap Go to Song Radio.
3. A Spotify song radio will be created. You can also create album/artist/playlist radio by doing this.
You can also start listening to a radio station from Spotify recommendations: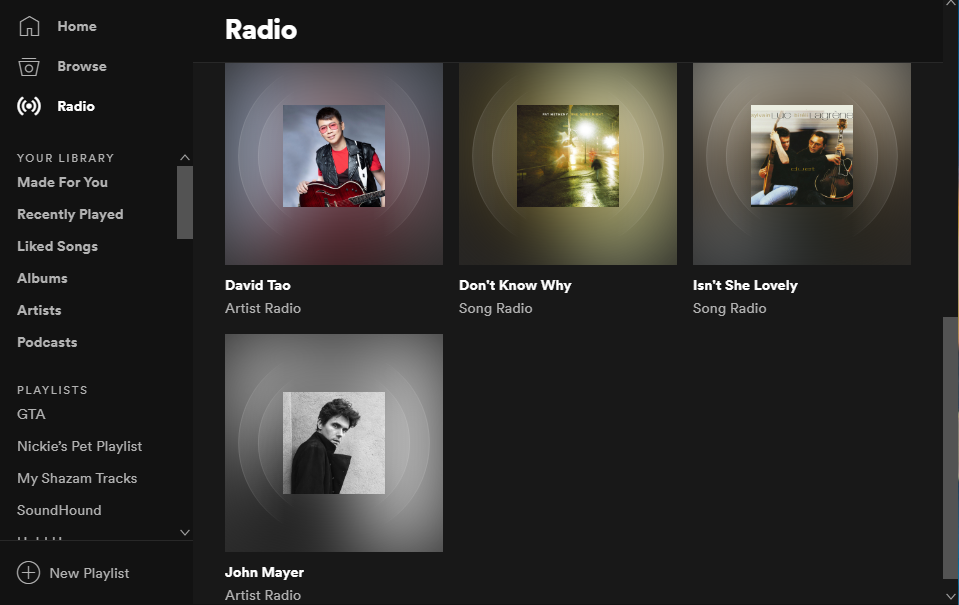 1. Open Spotify and click Radio on the left panel.
2. 10 radio stations of your most-listened artists and recently played songs will be displayed on the menu. Hover your mouse to the album art of the station and click the play button to start playing.
3. More songs will be loaded to the station as you listen. If you want to skip the song you don't like, move your mouse to the song title and click the Hide This Song icon to skip.
Q: Why can't I skip songs in my Spotify playlist radio station?
A: Spotify mobile app doesn't have an option to hide the song you don't like. But you can turn on the Autoplay, skip as many songs as you want, it will keep adding new songs to the playlist.
How to Make Your Spotify Radio Station Better?
If you're an indecisive music listener, Spotify also rolls out an app to help you find your taste. The Spotify Stations is a bare-bones app for mobile users.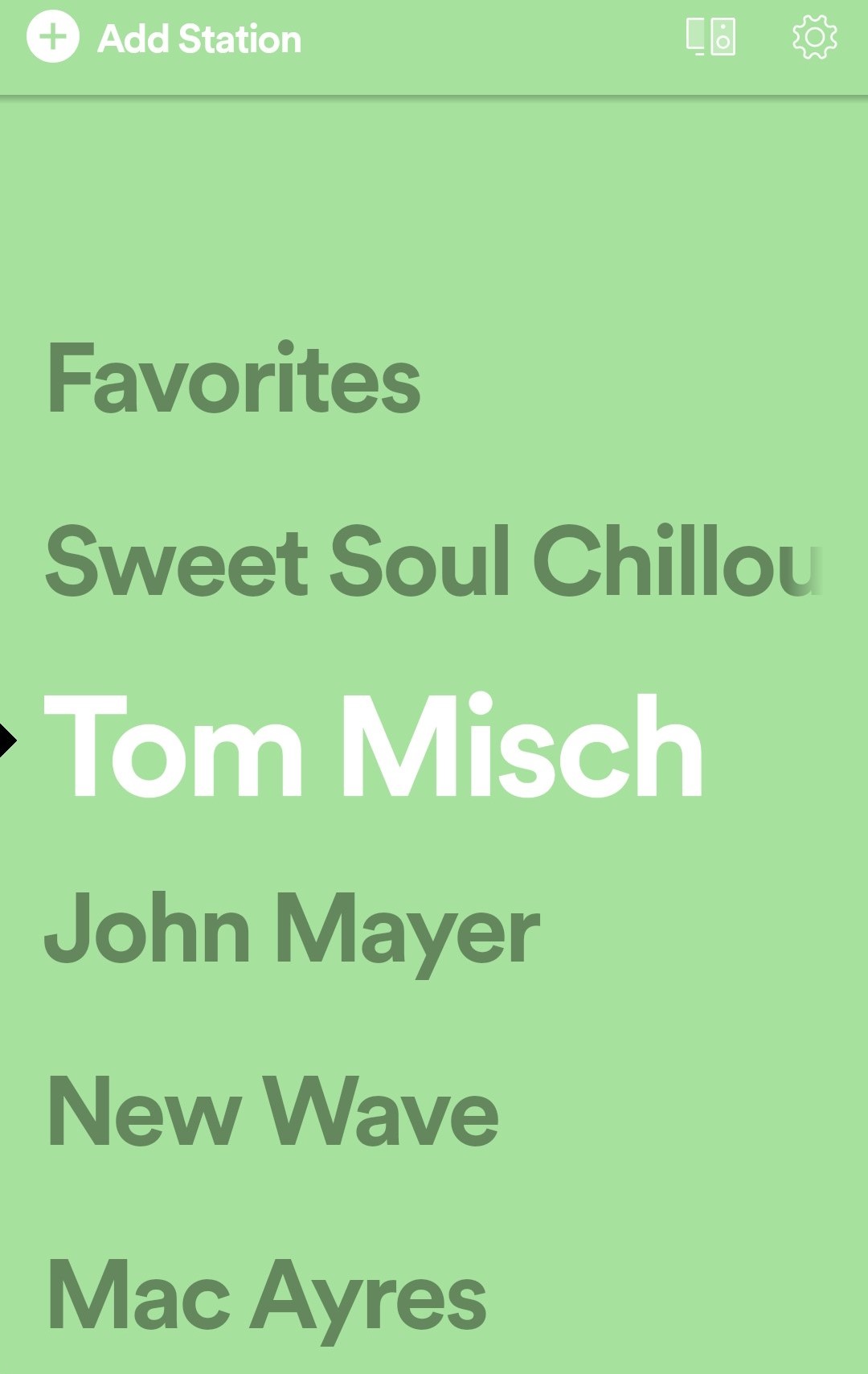 The app initially includes your favorite songs and artists into several radio stations, if you don't want to listen to these stations. You can add more stations by different artists, genres or moods. There's no fixed playlist in each station, which means it works like a real internet station.
You can give the now playing song a thumb up or down to optimize your station. It also comes with a Spotify Connect feature which allows you to control songs playing in another device.
How to Listen to Spotify Radio Offline
Spotify offers radio feature for both free and Premium users. But if you're out of connection, how to listen to Spotify offline without internet? Well, you can add songs on your radio station to a playlist and then download them to your device for offline listening. But this feature is exclusive for Premium users.
With ViWizard Spotify Music Converter, you can download all your Spotify radio songs to your computer without Premium. After that you can stream these songs offline on any device.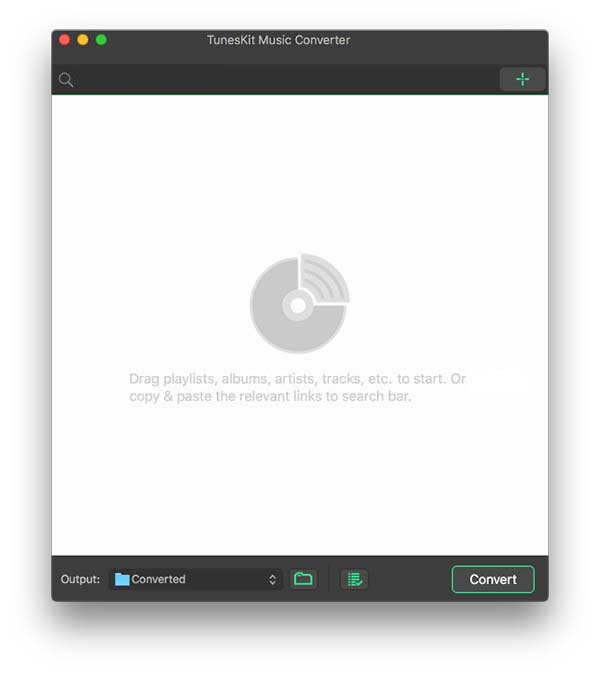 ViWizard Spotify Music Converter is designed to convert Spotify audio files into 6 different formats such as MP3, AAC, M4A, M4B, WAV and FLAC. Almost 100% of the original song quality will be kept after converting process. With 5X faster speed, it only takes few seconds to download each song from Spotify.

ViWizard Spotify Music Converter Key Features
Convert and download Spotify songs to MP3 and other formats
Download any Spotify contents at 5X faster speed
Play Spotify songs offline without Premium
Play Spotify radio songs without internet connection
Save Spotify with the original audio quality and ID3 tags
1

Launch ViWizard and Import Songs from Spotify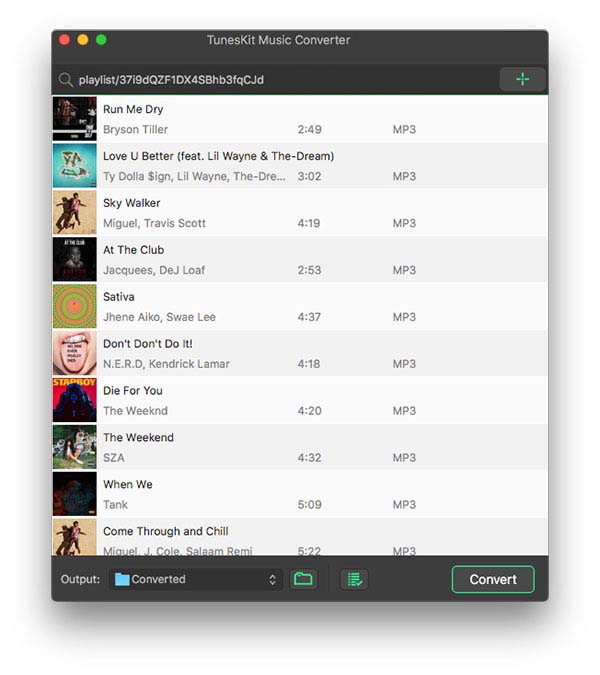 Open ViWizard software and the Spotify will be launched simultaneously. Then drag and drop tracks from Spotify into the ViWizard interface.
2

Set Up Output Parameters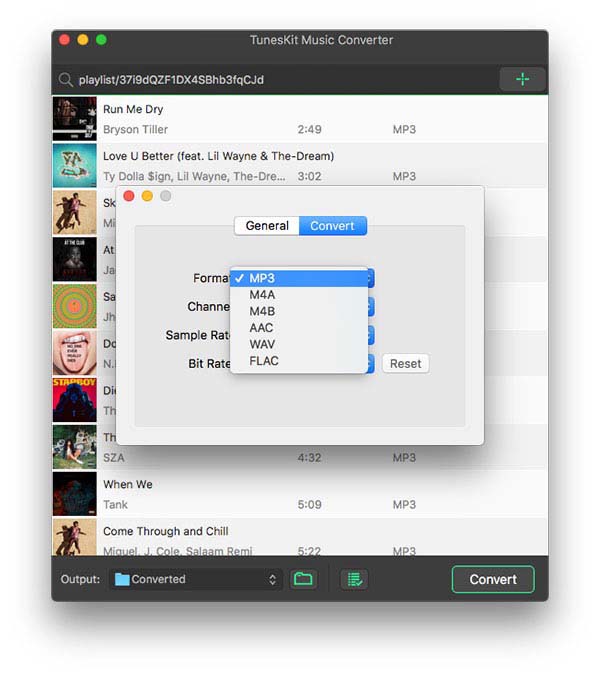 After adding music tracks from Spotify to ViWizard, you can choose the output audio format. There're six options including MP3, M4A, M4B, AAC, WAV and FLAC. And then you can adjust the audio quality by selecting the output channel, bit rate, and sample rate.
3

Start the Convertion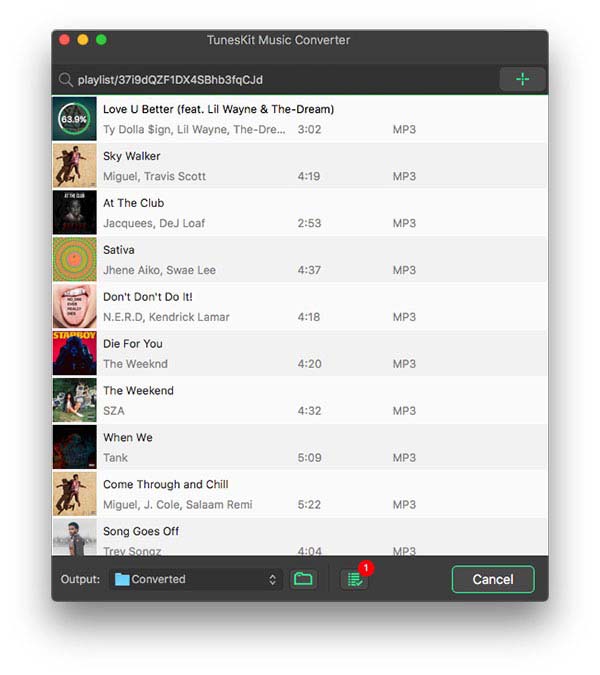 Once all the setting is finished, click the "Convert" button to start loading Spotify music tracks. After the conversion, all the files will be saved to your specified folder. You could browse all the converted songs by clicking "Converted" and navigate to the output folder.
4

Play Spotify Radio Songs Offline without Premium

After downloading songs from your Spotify radio stations, you can play these songs on any device while you're out of internet connection. Comment below if you'd like to share your favorite Spotify radio stations.

More Spotify Tips & Tricks