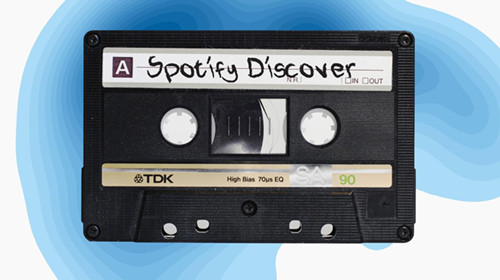 Every Monday, Spotify Discover Weekly opens up the week for its 286 million monthly users with a 30-song mixtape. This feature is such a hit among music lovers that after five months of its debut, Discover Weekly earned 1.7 billion streams. Today we're going to go through this magical curation from Spotify and give you some advice on how you can get the best out of it and on how to save Spotify Discover Weekly playlist.
How Does Discover Weekly Work?
Generally, the playlist from Discover Weekly is curated by algorithm. And the algorithm curates these songs based on your listening preferences and billions of playlists made by others. When you listen to and save a song, Spotify will learn your music taste and find similar songs that are on other playlists. And eventually, it will create a playlist with songs that fit your taste and that you have never listened to before.
Spotify is also deep learning you based on a tremendous amount of data. For example, if you stream songs for children over and over again, it will rule these songs out of your personal taste profile. The algorithm is smart enough to know what should actually be made for you.
Make Your Discover Weekly Playlist Better
If you find out your Discover Weekly isn't good enough for you, or if you just rotate a few songs for hundreds of times and the algorithm is just confused, here are some tips to fine-tune your Discovery Weekly playlist.
Add Your Favorite Songs to Your Library or A Playlist
Save songs you like to Liked Songs or a playlist will help the system directly learn your personal taste and better find the songs for you. And it may take some time for the algorithm to learn you, so you'd better stream these songs as many times as possible to make Spotify believe that you're really into these songs or a particular genre.
Listen to More Playlists
As Discover Weekly will search songs from billions of playlists, your listening behaviors in different playlists will make way for the system to access your true preferences.
Hide the Song You Don't Like
There's an option for you on Discover Weekly to hide the specific song or artist you don't like. And once you "don't like" a song, it will turn grey and never appears on your feed again.
Start a Private Session to Listen Anonymously
If you borrow your account to your friends or family members, you won't want them to affect Spotify to learn you. Then use the Private Session mode to enable the system to ignore what is not streamed by yourself and disable it when you get your account back.
Create More New Playlists
If your Discover Weekly still doesn't look good for you, just create new playlists and add some songs in it. At the bottom of the playlist, Spotify will recommend you with similar songs. And as you add more of them to your playlist, the system will better learn you.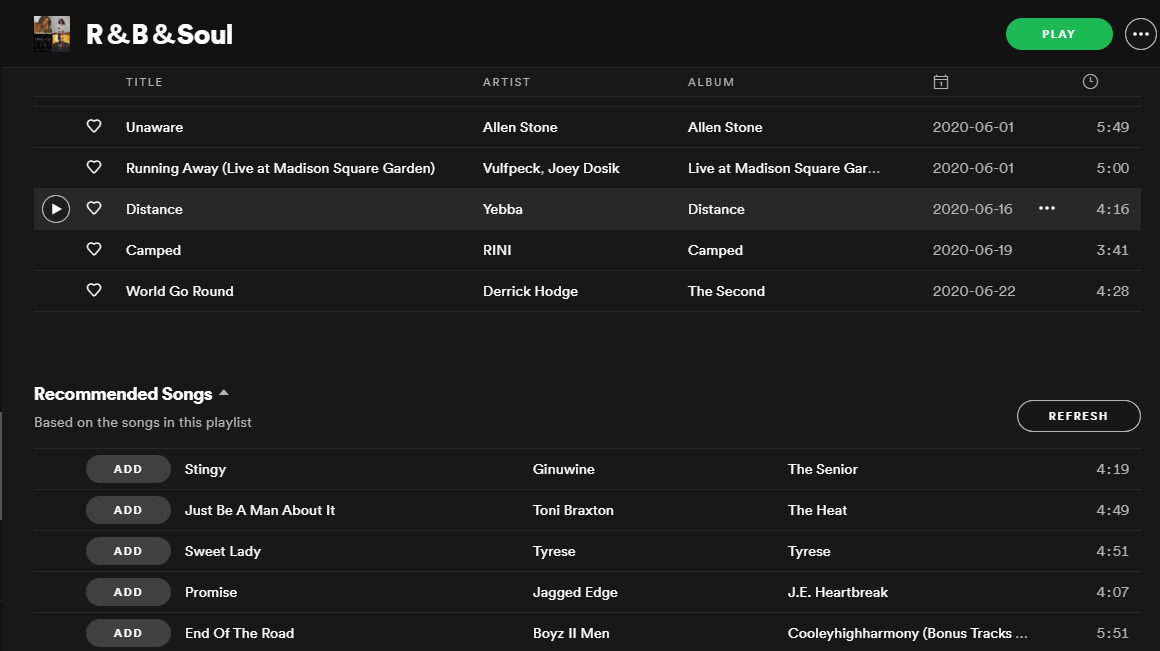 Save Discover Weekly Playlist
There's also a way to better tune-up your Discover Weekly playlist, which is to learn yourself by learning the algorithm. Since the system will recommend songs you've never listened to before, so it provides a way for you to explore more music and as well to learn more about what your musical taste lies on.
Discover Weekly refreshes every Monday, so if you save the Discover Weekly playlist itself, it will sitll changes every week. Thus you have to create a new playlist and import songs from Discover Weekly playlist to save thsese songs.
If you're a Premium user, you can download these songs in your newly curated playlist and listen to them offline. But the Premium plan costs you 9.99$ a month and if you're only a fan of Discover Weekly and don't even bother to use other features on Spotify, this plan is quite a waste of money.
If you're a free subscriber, you won't be able to listen to these songs offline. And you can only stream them in shuffle mode, which means you can only play the random song in the playlist rather than the exact song you click on. But with the ViWizard Spotify Music Converter, you'll be able to download Spotify Discover Weekly playlists and listen to them at any time in any order.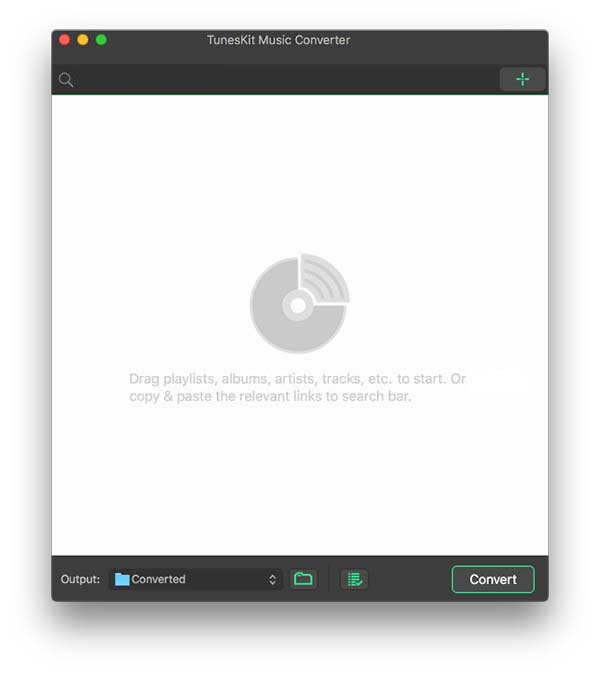 ViWizard Spotify Music Converter is designed to convert Spotify audio files into 6 different formats such as MP3, AAC, M4A, M4B, WAV and FLAC. All the original quality of the song will be kept after converting process. The conversion speed can be speeded up to 5X faster.

ViWizard Spotify Music Converter Key Features
Convert and download Spotify songs to MP3 and other formats
Download any Spotify contents without premium subscription
Play Spotify Discover Weekly songs in any order anywhere
Save Spotify with the original audio quality and ID3 tags
1

Launch ViWizard and Import Songs from Spotify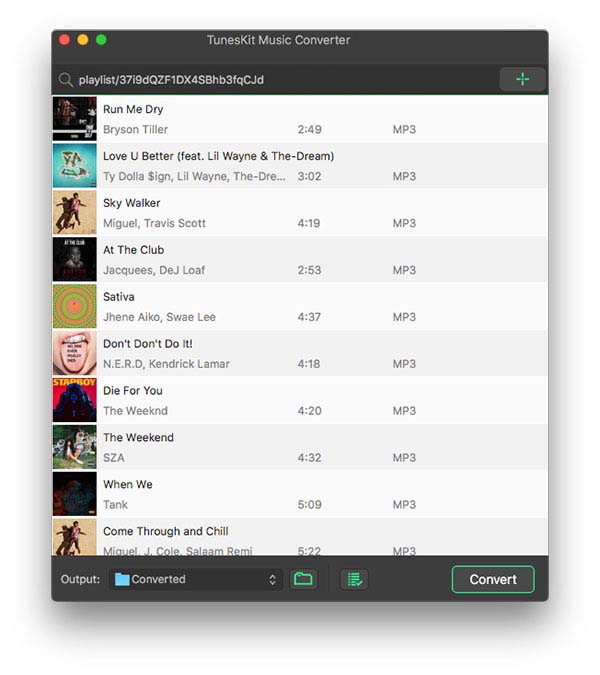 Open ViWizard software and the Spotify will be launched simultaneously. Drag and drop these tracks into the ViWizard interface.
2

Set Up Output Parameters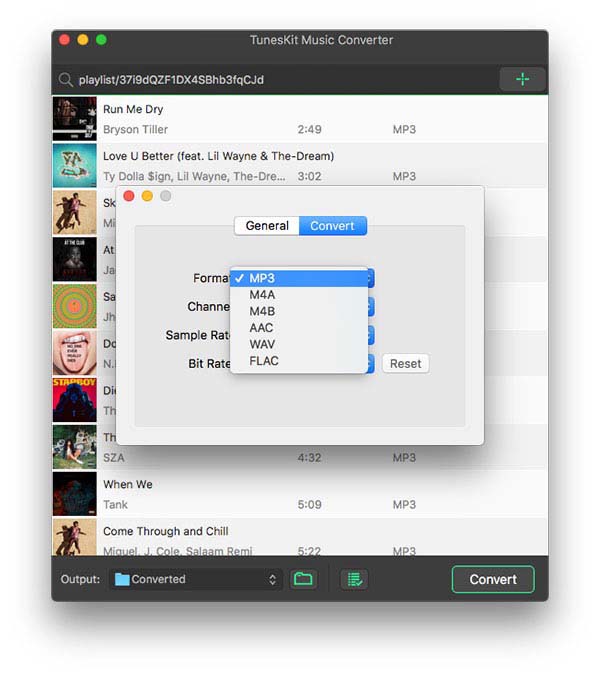 After adding music tracks from Spotify to ViWizard, you can choose the output audio format. There're six options including MP3, M4A, M4B, AAC, WAV and FLAC. And then you can adjust the audio quality by selecting the output channel, bit rate, and sample rate.
3

Start Converting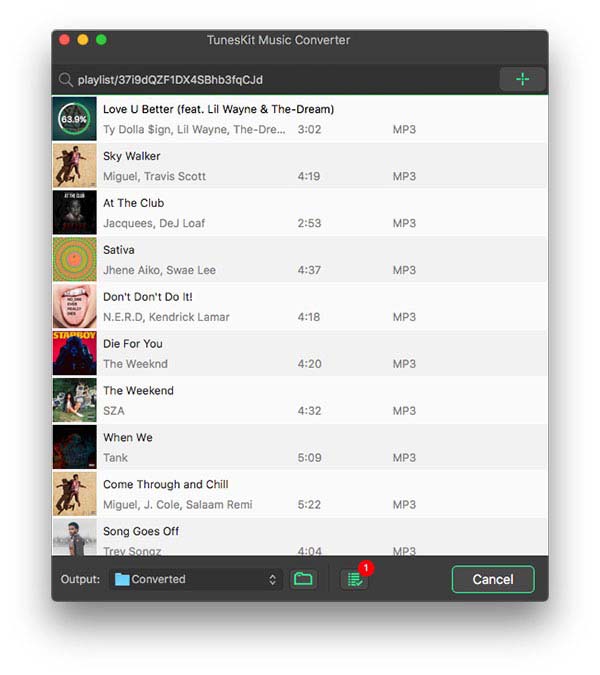 Once all the setting is finished, click the "Convert" button to start loading Spotify music tracks. After the conversion, all the files will be saved to your specified folder. You could browse all the converted songs by clicking "Converted" and navigate to the output folder.
4

Play Spotify Discover Weekly without Limitations

After downloaded the Spotify Discover Weekly audio files, you can stream them either on your local music player or you car or anywhere you can think of. And you'll never fail to catch up with the music trend anymore.