Spotify, a Swedish streaming music provider founded in 2006, now has become one of the largest music services. Until now it has 70 million tracks in its library, 1.2 million artists, and 155 million users. To find out one track, artist, or user in Spotify, you need to use the search feature of Spotify, which is loaded on the Spotify app and Spotify web player. This feature is quite indispensable for almost all users but gets some problems from time to time.
Many Spotify users find that they cannot use Spotify search when they are trying to search Spotify playlists or have a Spotify user search. You may also get the Spotify search not working issue on Android, iOS, or computer. How lucky you are! Here we collect some workable solutions for this Spotify issue and also some tips which can help you use Spotify better.
Part 1. How to solve Spotify search not working
When you meet this problem, you can contact Spotify, but this needs you to wait for a period of time for its feedback. You can also try to fix this problem by yourself with the suggestions below.
1. Log out of Spotify
The first method to solve Spotify search not working is to log out your account of Spotify. Take mobile devices for example: First, tap the Home button. Then choose the Settings button. Go to the bottom and tap the Log out button. Close the Spotify app and reopen it. Log in to Spotify with your account.
2. Update Spotify to the latest version
Spotify always fixes some bugs and adds new features in its new version. If you forget to update to the latest version of Spotify, it is possible to appear some problems like Spotify search stops working. So you need to check whether it is updated to the latest version.
Now let me take Spotify on Android as an example to tell you how to update. To fix Spotify search not working Android, you can update it manually: Go to Google Play Store. Find Spotify and tap on the Update button. There is no Update button if yours is in the latest version. If you want it updated automatically, go to Settings > Auto-update apps.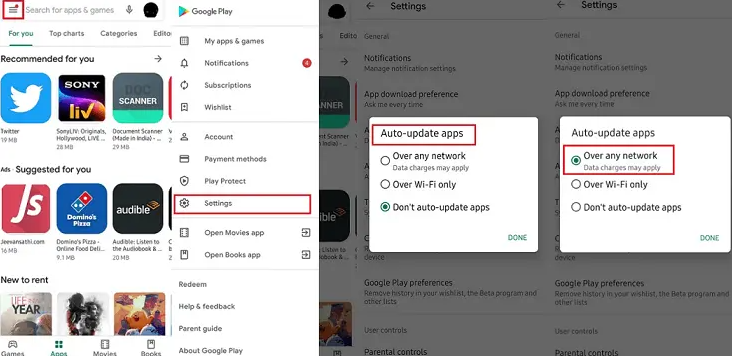 3. Use Spotify Offline Mode
When the search function not working in the Spotify app, you can choose to check the Spotify Offline Mode.
For mobile devices, you can go to Home > Your Library > Settings > Playback > Offline Mode.
For Mac, open Spotify and go to the Apple menu. Select Offline Mode.
For Windows, open Spotify and click File in the Windows menu. Select Offline Mode.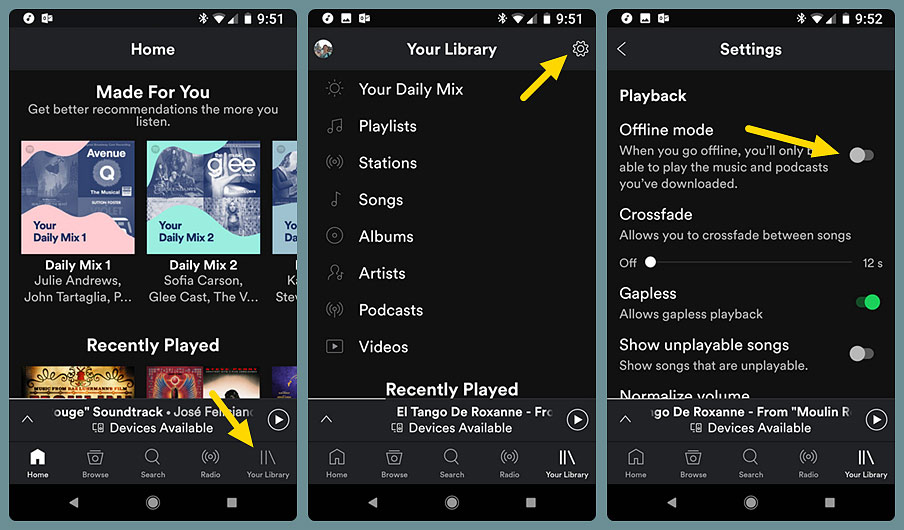 4. Perform a clean reinstall
A clean reinstall can fix many problems of Spotify including search not working on Spotify. But after the clean reinstall, you need to re-download the downloaded songs. Here is how to clean reinstall Spotify on Mac.
Step 1. First, log out of your account. Open Finder and clickthe Go button. Hold the Option / Alt key and select the Library button.
Step 2. Open Caches and delete the com.spotify.Client folder.
Step 3. Choose the back button to go back to the last folder.
Step 4. Open the Application Support folder and delete the Spotify folder.
Step 5. Open Finder and go to Applications. Find the Spotify and drag it to the Trash to uninstall your Spotify app.
Step 6. Reinstall Spotify from your app store.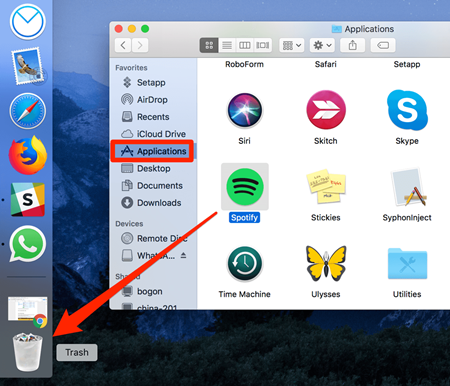 Part 2. More bonus tips to use Spotify
In this part, we will teach you how to use Spotify user search, playlist search, voice search, and also a method to listen to Spotify offline without premium.
How to search Spotify playlists, tracks and more
The Spotify search allows you to search song, user, playlist, artist, album, year, and even label. When searching, you can add double quotes to get more specific results like "Taylor Swift".
If you use Spotify on your iPhone, you can use Spotify voice search instead of typing. Here are how to search playlists on Spotify without using the keyboard.
Step 1. Go to the Spotify app and find the Search tab.
Step 2. Tap the Voice icon. Spotify will ask for access to the microphone.
Step 3. Tap OK to give permission. Then say what you want to search.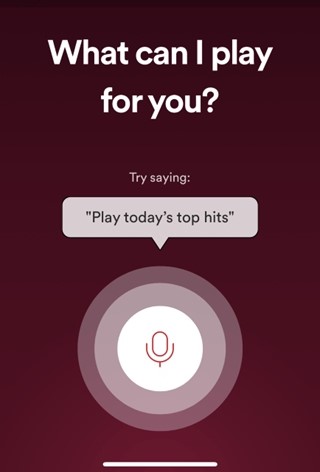 How to download songs from Spotify without a subscription
With the search feature, you can reach 70 million songs on Spotify. For the songs or playlists you like so much, you can download them to your cloud or computer to back up better. But only Premium subscribers can download Spotify songs. And the downloaded songs will disappear as the subscription expires. To download music free on Spotify, you can use a Spotify music downloader to download all the songs or playlists you like from Spotify and convert them to MP3.
Which powerful converter can do that? ViWizard Spotify Music Downloader does. It is workable even if you do not have a Spotify subscription. This converter can download any albums, artists, and playlists from Spotify lossless without the subscription and save them in MP3, AAC, WAV, FLAC, M4A, M4B. This converter has a 5X faster speed for downloading and converting Spotify audios. And all the ID3 tags will be saved. Now you are able to download and install ViWizard for free. And the following is how to convert Spotify songs to MP3 with ViWizard.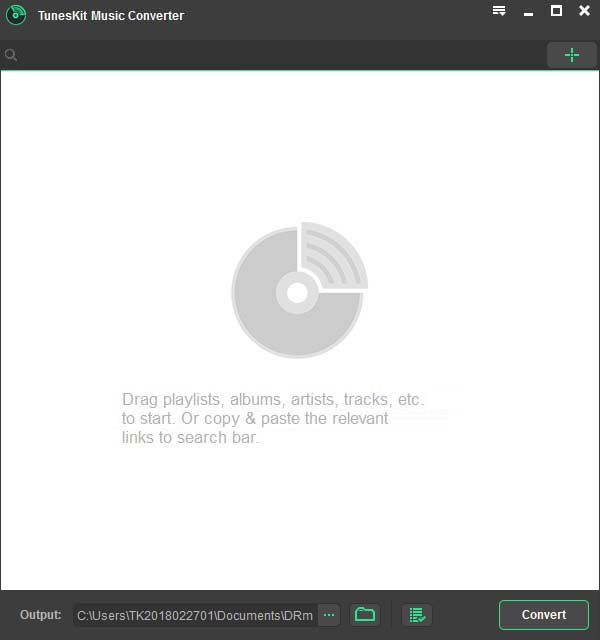 Step 1. Launch ViWizard on your PC and Spotify will be opened by ViWizard automatically. Find the playlists or songs on Spotify you want to download and drag them to the interface of ViWizard.
Step 2. Navigate to the menu bar of ViWizard and opt for the Preferences button. Select MP3 for your music. You can also edit the parameters of music, like bit rate, sample rate, or others.
Step 3.Then click the Convert button to convert Spotify audios. Click the Converted button to find those songs.
More Spotify Tips & Tricks

Matt Smith is an amateur writer engaged in ViWizard in 2013. He is a movie lover who write a lot of movie reviews for many websites and blogs.