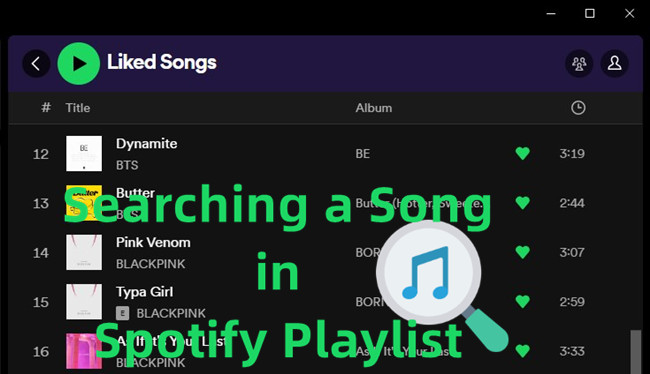 Spotify's built-in search tool is helpful for users to easily find songs, artists, albums, and playlist to suit any mood in Spotify's vast music library. But that's not all! Finding your favorite songs in a Spotify playlist has never been easier! Have you ever struggled to locate that one special song buried in your lengthy playlist? Fear not! Within each playlist, you can quickly search for specific song!
In this comprehensive guide, we'll show you how to swiftly search for any song within your playlist, saving your time and frustration. With Spotify's intuitive search feature, you can effortlessly access you desired tracks, ensuring a seamless and enjoyable music experience.
Part 1.

How to Search for a Song in Spotify Playlist for Mobile

If you want to search for a song within a Spotify playlist, you would need to use the main search bar to find the song in your playlist.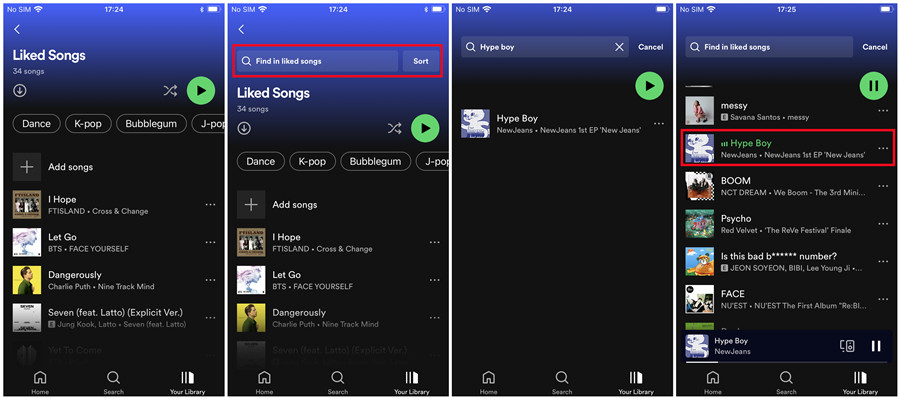 On your smartphone or tablet, open the Spotify mobile app.
Go to "Your Library" tab.
Find and select the desired playlist.
Swipe down your screen. This will reveal the built-in Search tool for your playlist.
Tap on the Search bar, and type the name of the desired song.
Spotify will display the song as you type.
When you find the song you want, tap on it. Spotify will automatically scroll to and highlight the location of the selected song within your playlist.
Part 2.

How to Search for a Song in Spotify Playlist for Desktop

Searching for a song in a Spotify playlist is pretty straightforward within the Spotify desktop app and Spotify Web Player. Here's the step-by-step guide.
On your PC or Mac, open the Spotify desktop app or Spotify Web Player.
In the side menu, navigate to the playlist in which you want to search for the song. You can do this by going to the "Your Library" tab and selecting "Playlists", then find and select the playlist you want to search within.
Go to the beginning of the playlist. If your playlist is large and you have numerous songs, scroll to the top to see the playlist's profile.
Under the playlist's profile, you should see a Search icon along with other options, such as Play, Download, and Sort.

Click on the Search icon, and type the name of the song you want to find within the playlist.

Spotify will display a list of search results or the exact song as you type.
Once you find the song you want, tap on the song and then click on the "X" icon on the Search field. Spotify will automatically scroll to that song in your playlist.
That's it! Now you should have successfully searched for and found the song within the Spotify playlist.
Part 3.

Part 3. How to Change the Order of Songs in Spotify Playlist

If you find yourself frequently searching for specific songs within your Spotify playlist, reordering the playlist can be a great idea to make it easier to access the desired song quickly. By placing the songs you often listen to at the top of the playlist, you can save time and avoid the need to search every time. You can always adjust the order of the songs based on your changing preferences. Spotify allows you to customize or sort the order of your playlist songs to suit your needs and preferences.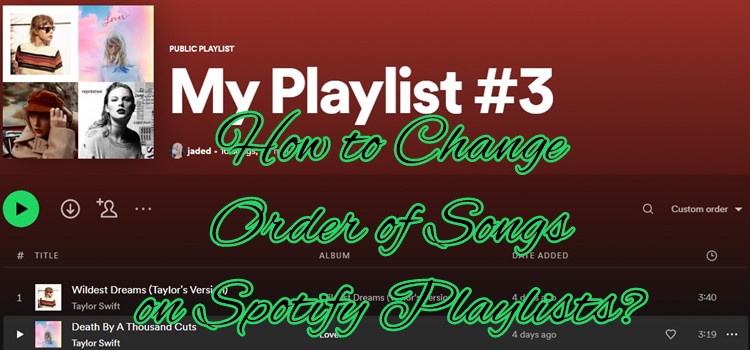 Bonus Tip:

How to Download a Spotify Playlist to MP3

Downloading your playlist can be convenient if you want to access your favorite songs, including the desired one, without relying on an internet connection. Spotify's Offline Mode ensures you have offline access to your music. However, the downloading feature is exclusively for Premium users, and the downloaded playlists can only be played within the Spotify app. If you want to take your playlists to more places such as other devices and platforms than just Spotify, you're highly recommended to download your Spotify playlists to MP3.

Key Features of ViWizard Spotify Music Converter
Free Trial
Free Trial
* Security verified. 5, 481,347 people have downloaded it.
Download Spotify songs, albums, playlists, podcasts, audiobooks
Convert Spotify music to lossless MP3, AAC, FLAC, WAV, M4A, M4B
Support playing offline Spotify music on any device at any time
Compatible with Windows and macOS, as well as, the latest Spotify
Whether you have Premium subscription or not, you can use ViWizard Spotify Music Downloader to download any playlist to some commonly-used audio formats, including MP3, M4A, M4B, WAV, AAC, and FLAC. One of the most popular features is that the playlist songs will be downloaded in batch, up to 3 songs at a time. When it's downloading and converting songs, necessary metadata and lossless audio will be kept with the downloaded music. So you can always listen to your favorite playlist seamlessly.