Pandora is really giving Spotify a run for its money, but what is the difference? Well, looking at Spotify and Pandora Premium, we come to the reality that both of them are popular music streaming services tailored to help subscribers find their favorite jam. Users of both services have the chance to discover a huge number of new music without putting in much effort. As a music lover, both services are worth using. But if you want to upgrade to paid tiers of Pandora or Spotify, you must know what is good for you.
Here we are comparing Spotify and Pandora Premium in detail, including their music catalogue, user experience, subscription plans, and more, so that you could know which to choose when halting between these two music services.
Spotify vs Pandora Premium: Origin
Pandora has changed the music industry since it debuted in 2000, making a new standard for online music streaming. Since the year 2000, a number of competitors have come up including iHeartRadio, TuneIn and Last.fm plus others copying its 'radio station' features, where a few have managed to succeed. Pandora boasts of being top when it comes to radio-style programming.
On the other hand, Spotify was brought to birth by two Swedish with an aim to listen to all their favorite jam in one place. The idea that worked perfectly, making the Spotify one of the best on-demand music streaming platforms in the world since 2008. Spotify boasts of having over 140 million active daily users and 87 million and above paying monthly subscribers, surety that it is indeed ahead of the game.
Spotify vs Pandora: How They Work
Pandora has a patented music database dubbed music genome project which uses a complex algorithm to search for an artist or songs. To use it you need to create a radio station first. Music genome project compiles information on tracks by first classifying them to a genre. Most songs have several attributes that help Pandora tell the similarities as well as differences between any two songs.
If you are a user you are able to customize your radio station by either giving thumbs up or thumbs down to tracks that are selected for you. You can share your station with your buddy. The badness is that linking to other songs is impossible with Pandora due to legality.
In the comparison of Spotify and Pandora, Spotify relies on a large music catalog of about 40 million songs to facilitate discovery of new songs and beat traditional music players. There is also a fact that some countries restrict their artist from making deals with such music streaming Service Company. But users can still create a Spotify account and use any compatible device to stream music online.
Spotify vs Pandora: Music Catalogue
Since it was launched, Spotify has been enjoying music streaming business space, especially when it comes to the music catalog. It has a vast number of songs in its ever growing music library. While Pandora catalog in its existence having one to two million songs making it hard to beat Spotify. Only Apple Music has managed to get close to Spotify with other competitors still struggling with little degree of success.
Spotify also boasts of a wide range of remixes and covers which you can never find in Pandora Premium. However, both Spotify and Pandora Premium music library are comparable even though the fact remains Spotify holds the lead.
Spotify vs Pandora: Cost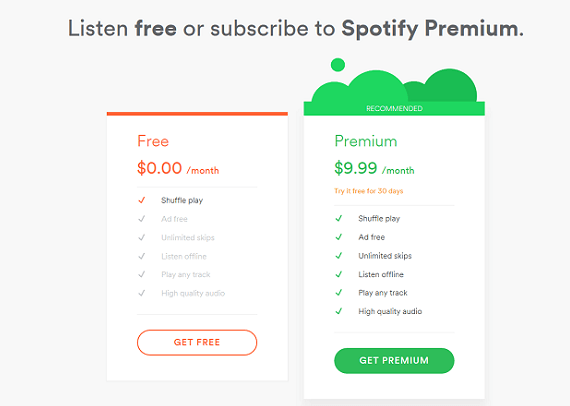 When it comes to cost (or the subscription fee), both have almost the same rates. Both Spotify and Pandora cost $9.99 a month accompanied a 60-day free trial. However, the differences come where Pandora offers its existing Pandora plus subscribers six months free trial when Spotify gives only 30 days free trial to its new users.
Again if you are a die-hard fan of music and you want a one-year premium service upfront Spotify will charge you $99 a year but of course with $20 discount while Pandora Premium will want you to cough $109.89 a year.
There is no difference in the monthly family plan, both services charge the same price. Pandora family plan goes for $14.99 a month for six members same to Spotify which gives a similar rate. Spotify has got no annual rate while Pandora annual family plan cost $164.89a year.
The difference in pricing is able to help you tell what to go for.
Spotify vs Pandora: Restrictions
Speaking of restrictions, here we actually mean the listening limit of both music services. To be specific, regarding the two subscription plans of Pandora, the freemium is supported by advertisements, while the premium is ad-free. That's the only difference between the two plans.
However, when referring to Spotify, it puts more obvious differences between its free and premium accounts. For free users of Spotify, they are restricted to listen to the music online with ads. At the same time, paid users of Spotify are allowed to stream the ad-free songs with higher quality, as well as download the tracks for offline listening.
Useful Tips to Download Spotify Music Offline with Free Accounts
If you are using free plan of Spotify, and want to enjoy ad-free songs with the same quality as premium users, you can use a 3rd-party Spotify music tool such as ViWizard Spotify Music Downloader to extract and download the Spotify songs as MP3 losslessly. It works perfectly for both free and premium accounts of Spotify music.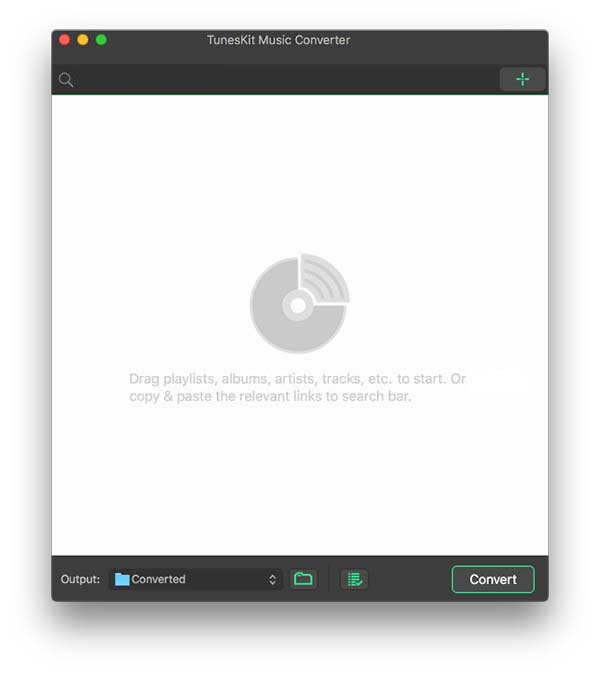 Spotify vs Pandora: User Interface and Experience
Well, this is not a big deal but it's important to note the difference between Spotify and Pandora in terms of user experience, despite the fact that they all look great.
Pandora gives you three versions for playing music: in-browser player, downloadable desktop application and mobile app for Android and iOS. However, this is strictly for Pandora Plus or Premium subscribers. With easy-to-use interface plus intuitive control of all the versions, the entire version gives you the same experience. Its user interface enables you to sort radio stations the way you like from alphabetical order to calendar dates, just for easy access. Pandora allows you to access background information regarding the artist you are listening to, giving you links so that you can quickly purchase according to the song of the artists of your choice. The browse and my station icons also allow you to switch between listening and discovering so fast.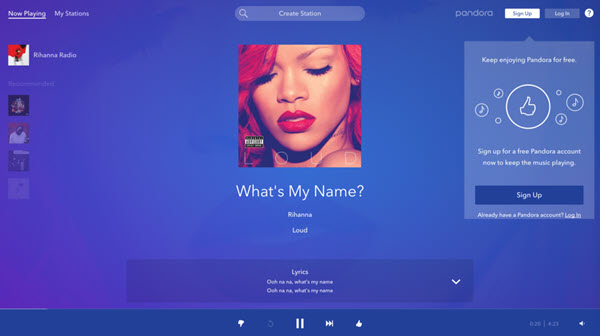 When it comes to Spotify, it also has three versions: desktop, web player and mobile apps for iOS and Android. Both apps have a polished user interface. The desktop client works like iTunes. You will find it easy to navigate and operate. When you keep on searching for playlist or track on the program's search bar, you will start seeing Google-like results, albums, tracks, and auto-generating artists as you type.
Spotify has widely researched and developed exact features that you need and can never get elsewhere. By developing a radio-style algorithm with 'endless artist radio' feature, users are able to create their own playlist which can be downloaded for playback. This is proof that Spotify has given its users a more calculated user experience. Looking at Spotify and Pandora, the earlier is a stable platform with a slick interface which makes the whole stuff looks great unlike its competitors including Pandora.
Conclusion & Suggestion: Which is Better for You
With all that told, there is more than meets the eye with Spotify vs Pandora Premium race. Pandora can't stand Spotify's flamboyant versatility as well as usability. Even though Pandora made one step ahead by introducing Pandora Premium to users which offers a wide collection of specific jams and albums, it still remains far behind Spotify. If you are truly a die-hard music fan then opt for Spotify which has better applications, better social features and user-friendly interface. But if you are in love with radio style, Pandora will sort you out, though Spotify reigns.
More streaming music tips