"Our mission is to help artists connect with their fans."" - Spotify.
When it comes to sharing music to social media, which is deemed as an effective part of cultivating connections between artists and fans as well as posters and followers, Spotify has added features like Promo Cards to help users make the link between Spotify and its integrated social media from Facebook to Snapchat and the most concerned Instagram.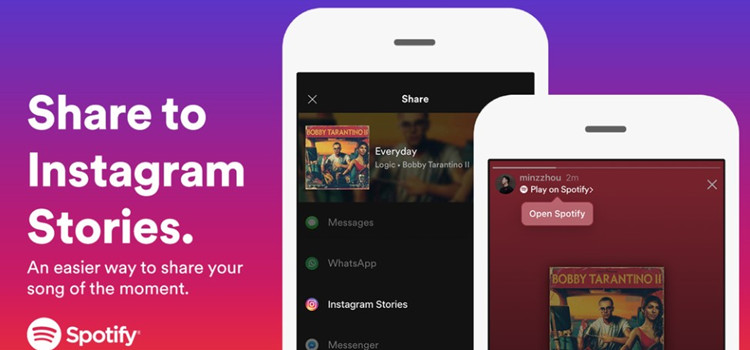 Beyond the "link", as of today, it's easier to share between the Spotify and Instagram with the brand-new integration with these two platforms. So now we also update this article with new information for our readers.
Reading on to dive into the exciting different methods to share Spotify to Instagram Story and add Spotify songs to Instagram Story.
Part 1. How Users Share with Friends on Spotify
For starters we should make it clear that sharing Spotify music to IG stories is possible either on Spotify mobile for Android or iOS devices, but not for Spotify for desktop and its web player.
Note: A subscription for Spotify Premium is not needed to share Spotify to Instagram stories.
According to Spotify and in our test, fans and artists are able to share Spotify contents from albums, tracks and artists to playlists directly to Instagram stories, complete with deeplinks that'll drive viewers back into the Spotify app to listen the shared contents.
With the update, the "Instagram Stories" option has been added in the share menu in the Spotify app. Now pick up your Android or iOS device for how to share Spotify to Instagram Story.
Part 2. How to Share Spotify Music to Instagram Story (iOS/Android)
In this part, we've updated our instruction to share a song from Spotify to Instagram stories. Check what's new for sharing.
For Non-Verified Instagram Users to Share Spotify to Instagram Stories [Update]
This part is updated for non-verified Instagram users to share Instagram stories. Gone are the days of screenshots! To post something, follow the instruction below to the brand-new "Instagram Stories" in the share menu.
For Android and iOS Users to Share Spotify to Instagram Stories
Tips: Before getting started for how to share Spotify to Instagram, also make sure both Spotify app for mobile and Instagram app are up-to-date for better performance.
1. Open Spotify app for mobile, head to a music track (or other contents including album, playlist or artist profile) you want to share to Instagram Stories.
2. On mobile, find Now Playing just above the menu bar and tap if for a full-screen view.
3. In the Now Playing view, note the horizontal three dots icon (iOS) or the vertical three dots icon (Android) to find more options.
Or from the last step:
3. See the Now Playing bar at the bottom, click the Share icon to find more options.
4. From the Share menu, select Instagram to open the Instagram mobile app.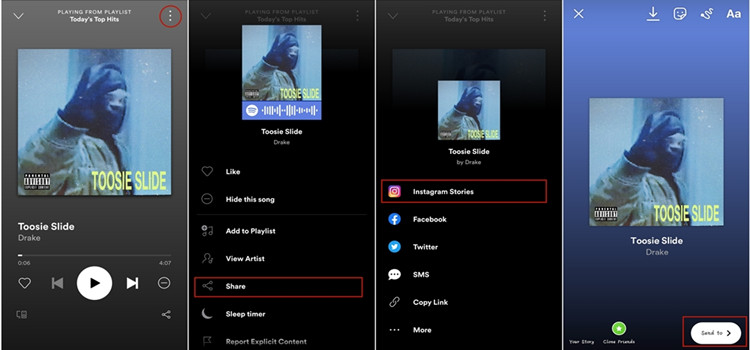 Now a new Story featuring your content's artwork as a sticker. Here it can be embellished with doodles, captions or other attention-grabbing add-ons. Post it.
Once the post is live, fans or viewers will see an option to "Play on Spotify" on the upper left corner of their screen.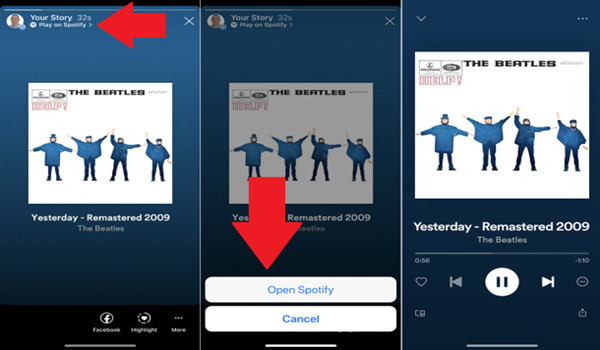 With this deeplink, they can know your mood sharing with the Spotify contents and are more willing to engage with you both on Instagram and Spotify. For artist, this can lead fans to get the immediate access to your music.
Part 3. How to Add Music to Instagram Story (iOS/Android)
In addition to using the share menu to share Spotify, it's exciting for users to add music to Instagram Pick up your phone device also for how to add music to Instagram story.
1. Open Instagram mobile app instead.
2. From the Home screen, swipe in from the left to start a brand-new Instagram story.
3. Tap the Stickers icon at the top to go to the subsequent menu.
4. From the subsequent menu, select the Music sticker.
5. In the new Music collection view, use the "Search music" bar at the top to find a Spotify music track you want to add to IG story and tap it to add.
6. After the song is added, use the slider to customize where the music track starts and ends for your new IG story.
7. When finished editing, tap "Done" at the top right corner and then "Your Story" at the bottom.
Part 4. How to Add Spotify Song to Instagram Story
Getting music added to Instagram Stories can be exciting, but there are precautions you should take before posting. With the Instagram roll-out the Music sticker enable, there have been a lot issues, one is the small amount of the featured music. If I can share Spotify contents to Instagram Stories, it is possible for me to add Spotify Song to Instagram Stores as background music for a better sharing?
Yes. On mobile, it's simple for how to add Spotify song to Instagram Story with 2 powerful tools - ViWizard Spotify Music Converter and InShot Video Editor.
Thing You'll Need: ViWizard Spotify Music Converter
If there isn't a collection of local music to add to Instagram Stories later with InShot Video Editor, from here download ViWizard Spotify Converter for free, then following the instruction below for how to have downloaded music tracks as local MP3.

ViWizard Spotify Music Converter Key Features
Download Spotify contents, including songs, albums, artists and playlists
Convert any Spotify playlist or songs to MP3, AAC, M4A, M4B, FLAC, WAV
Preserve Spotify music with original audio quality and ID3 tags information
Tackle the conversion of Spotify music format at up to 5× super faster speed
Step 1

Add Music Tracks to ViWizard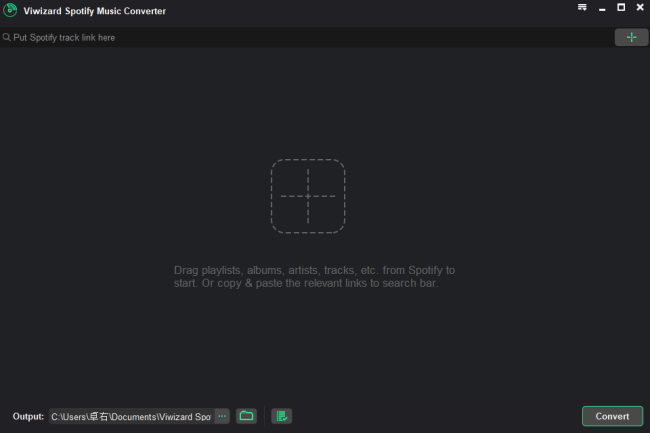 Launch ViWizard Spotify Music Converter. To continue the conversion, wait until it launches or relaunches the Spotify for desktop app. Drag and drop the music tracks you want to add to IG Stories to ViWizard's main interface.
Step 2

Set Output Formats as MP3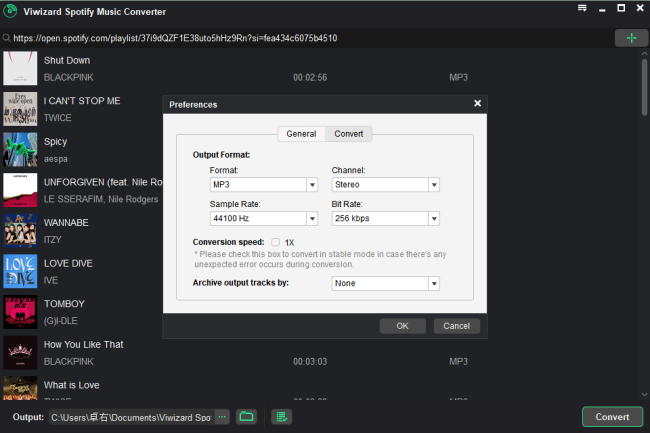 Click the menu icon and next click 'Preference'. On the Preferences window, see the output format and set it as MP3 from the option list. Other output parameters like bit rate, sample rate and channel can also be customized here. Click 'OK' to save settings here.
Step 3

Convert Spotify Playlist to Apple Music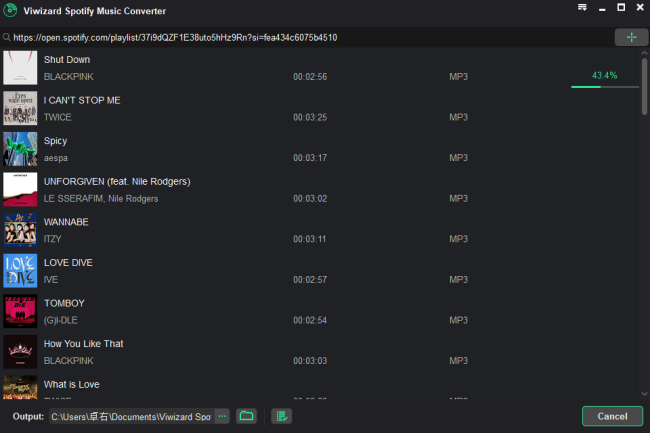 A click on the 'OK' button should be back to ViWizard's main interface. Now click the 'Convert' button at the bottom to start the conversion at 5x speed. Once the conversion is complete, the output folder will pop up. All the downloaded music tracks are transferrable to Android or iOS devices to add to IG Stories with InShot Video Editor.
Step 4

Add Downloaded Spotify Music Tracks to Video in InShot
Thing You'll Need: InShot Video Editor
For iOS and Android users, make sure the downloaded music collection with ViWizard Spotify Music Converter is saved under a "Music" folder in mobile devices. Then follow the instruction to let InShot Video Editor finish this task.
1. Download and Launch InShot Video Editor app to open the video shot before.
2. Trim the video as preferred.
3. At the toolbar, tap on the Music icon and select a downloaded music track from the local "Music" folder.
4. After editing, post the video added with a Spotify music track to IG Stories.
Note: Besides the downloaded music files, there are various featured songs within InShot Video Editor to select.
Still worried about the subscription plan for Premium will expire at a time? Remember that ViWizard Spotify Music Converter can be the best help. Its free trail is available in this page. A simple click on the "Download" can have it!