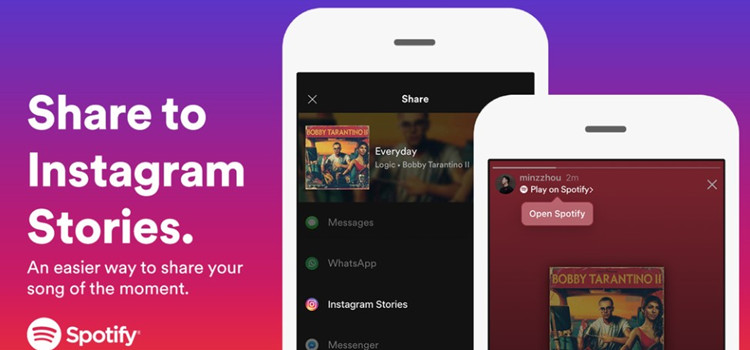 Adding music to Instagram Stories is a wonderful idea to make your story more appealing to others. Instagram allows you to share and add any kind of music to Stories as easy as possible. For Spotify Music users, you may want to share your favorite Spotify track or playlist as Instagram story or simply add Spotify songs to Instagram Stories as background music. If you however have no idea on either sharing or adding Spotify songs to Instagram Stories, you are suggested to follow the top two easy ways in this article.
Part 1. Share Spotify Songs on Instagram Stories
Spotify has made it easier for you to share Spotify to Instagram Stories by integrating the app with Instagram a while back. Staring from May 1, you can share songs from Spotify straight to Instagram as story. How? Read on the following steps.
Before getting started, make sure you've already upgraded both Spotify and Instagram apps to the latest version.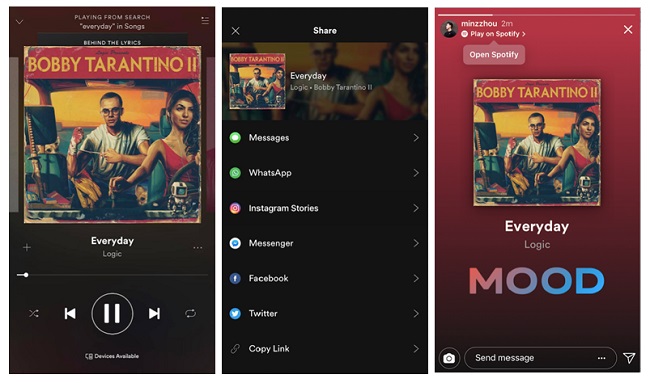 Step 1. Open Spotify app on your mobile and then browse the store to find out a specific song or playlist that you want to share on Instagram.
Step 2. Then simply go to the ellipsis (...) on the right side of song's title and click it. There you'll find the "Share" option. Scroll down to where it says Instagram Stories and select that.
Step 3. That'll open to a page with your content's artwork in IG, where you can add captions, stickers, and any other bells and whistles.
Step 4. When you're done, click Post to Story. Then your followers will be able to click the Play on Spotify link in the upper left corner to listen in the Spotify app.
See, posting Spotify music on Instagram Stories is pretty easy. In addition to merely sharing the songs to Instagram, you may also need to add the Spotify tracks as background music of your Instagram story. In this case, you should follow the tricks below.
Part 2. Add Spotify Background Music to Instagram Stories
Generally, there are two methods for you to add Spotify to Instagram Stories as background music. They are:
Solution 1. Through Instagram App
As Instagram app itself is able to straight away record sound from the smartphone, you can add any music track to Instagram Stories by playing it with Spotify while capturing your story.
Step 1. Open the Spotify app on your device and find the specific song you want to add to your Instagram story.
Step 2. Tap on the song to play it. Then use the time bar to choose the section you want to add. Then, pause.
Step 3. Run Instagram app and log into your account.
Step 4. Now play the song on Spotify and simultaneously start to record your video by tapping the Camera button in the upper left corner of Instagram.
Step 5. Once recorded, tap on the "+" button at the bottom to upload your story to Instagram with the Spotify music playing in background.
Solution 2. Through 3rd-party App
The first solution mentioned above is highly recommended if you are shooting instant video as Instagram story. But what if your video was shot a while ago? Don't worry. To add Spotify songs as musical background of previous videos or photos, all you need is a third-party app such as InShot Video Editor, which is available on iOS and Android OS.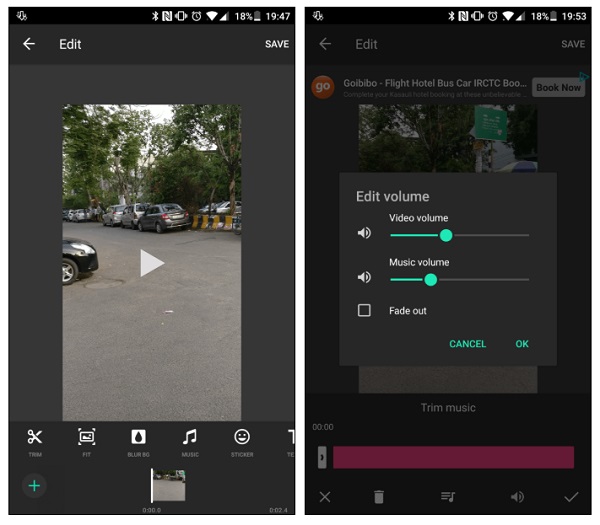 Step 1. Launch InShot app and open the video through the app.
Step 2. Trim the video according to your needs.
Step 3. Tap on the Music icon at the toolbar and select the song. There are many featured songs within the app for you to select. You can also get the Spotify music from your internal storage.
Note: To add tracks from Spotify to InShot video, make sure the songs are completely downloaded and saved onto your device. Otherwise you'll need to login Spotify account and download the songs offline. But this will require you subscribe to premium account of Spotify. The free users are not allowed to download any Spotify music for offline listening.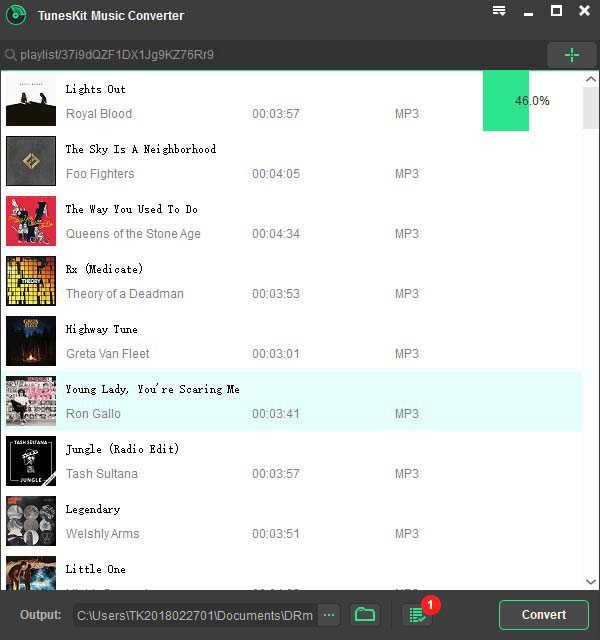 If you are using Spotify free and don't want to upgrade to premium plan, you can still download Spotify songs/playlist by using another 3rd-party software called ViWizard Music Converter for Spotify. It's a smart Spotify music tool that can extract and convert Spotify tracks to MP3, AAC, WAV, FLAC, etc. for both free and premium users. For more details, simply visit: How to Download Spotify Playlists with Free Account.
Step 4. Once done, set the appropriate levels of music volume and mute the original video volume. Then simply click on Save and upload the special video as a story to Instagram.