Discord is a proprietary freeware VoIP application and digital distribution platform — designed initially for the video gaming community — that specializes in text, image, video and audio communication between users in a chat channel. And several years ago, Discord announced to join force with Spotify – a wonderful digital music streaming service that provides access to millions of songs from various global artists.
As part of the new partnership, Discord users can link up with their Spotify Premium accounts so their entire channels can bump to the same music during a raid. And we'd think it necessary for us to talk about how to listen to Spotify music on Discord and invite your game friends to listen along with you. Here we'll uncover how to play Spotify on Discord, as well as, how to use those features of Spotify on Discord.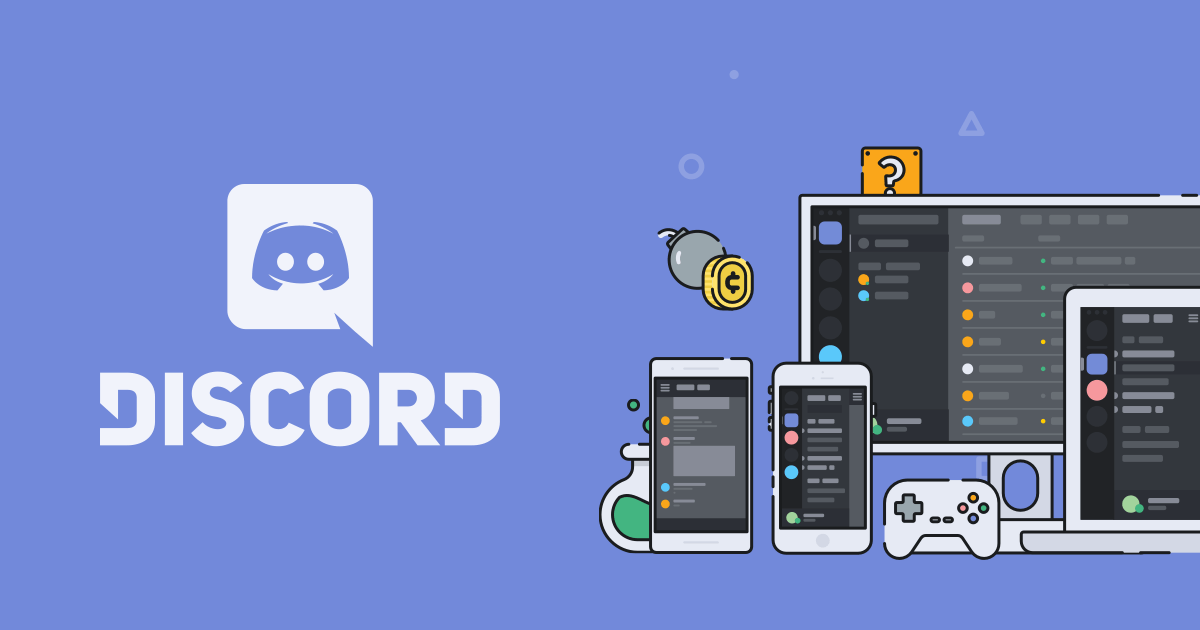 How to Play a Spotify Playlist on Discord across Your Devices
As the experience of most game friends can attest to, listening to music while gaming is practically a must. Having the beat matching the rhythm of the heart thumping in your chest during an intense gaming moment is an awesome feeling. To able to connect your Spotify to your Discord account is great for listening to music together with playing the game. To play Spotify playlist on Discord, just perform the below steps on your desktop or mobile devices.
Play Spotify on Discord for Desktop
Step 1. Launch Discord on your personal computer and click on the "User Settings" icon located to the right of your avatar.
Step 2. Choose the "Connections" under the "User Settings" section and click on the "Spotify" logo.

Step 3. Confirm that you want to connect Spotify to Discord and see Spotify on your list of connected accounts.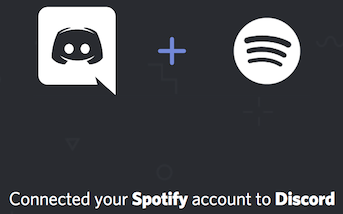 Step 4. Choose to toggle your Spotify name on your profile and toggle displaying Spotify as your status.

Play Spotify on Discord for Mobile
Step 1. Open Discord on your iOS or Android devices then go to access your Discord server and channels by swipping right.
Step 2. When finding the account icon on the bottom-right corner of your screen, simply tap it.
Step 3. Tap Connections and then tap on the Add button on the top-right corner of your screen.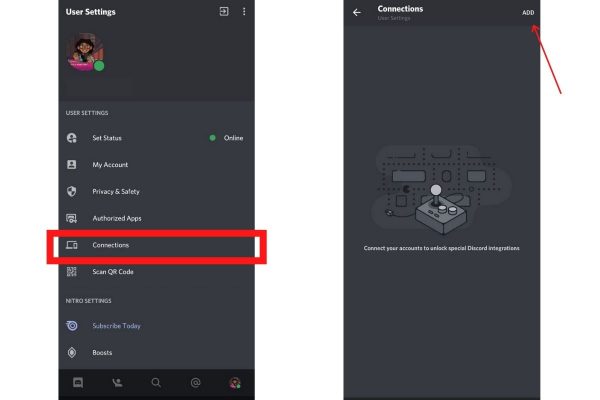 Step 4. From the pop-up window, select Spotify and go to link your Spotify account to Discord.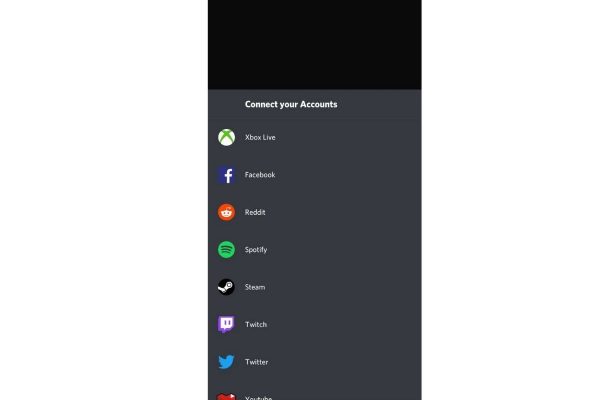 Step 5. After confirming to connect Spotify to Discorf, start enjoying your favorite songs.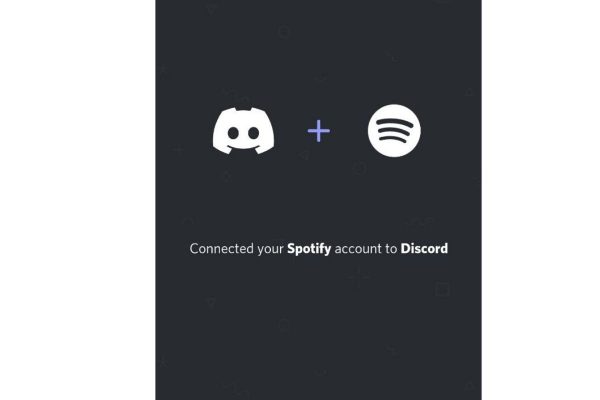 How to Listen Along with Game Friends on Discord
It's fun sharing music with people, especially while you're playing the game. The partnership between Discord and Spotify allows your game friends on Discord to see what you are listening to and playback Spotify tracks. So, you can invite your friends in the server to enjoy the music as well with a "Listen Along" feature, while you are listening to the music on Spotify. It's time to host a Spotify group listening party on Discord now.
1. Click the "+" in your text box to invite your friends to listen with you while Spotify is already playing music.
2. Preview the message being sent prior to an invitation where you can add a comment if you like.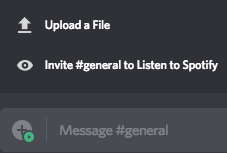 3. After sending the invitation, your friends will be able to click "Join" icon and listen to your sweet tunes.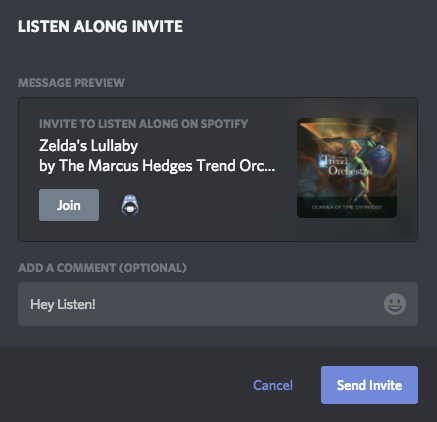 4. You'll be able to see what friends are listening with you at the bottom left of the app.

Important note: To invite your game friends to listen to, you need to have Spotify Premium, or they'll get an error.
How to Play Spotify on Discord Bot with Ease
To play Spotify on Discord, there still exists an alternative way, that is, to use Discord Bot. As AIs, bots can help you give the commands to the server. With those specific bots, you can schedule the task, moderate discussions, and play your favorite tunes. The most important thing is that you can still rock out to the same music with your friends when you don't have premium accounts. Also, you can start a voice chat while listening to music.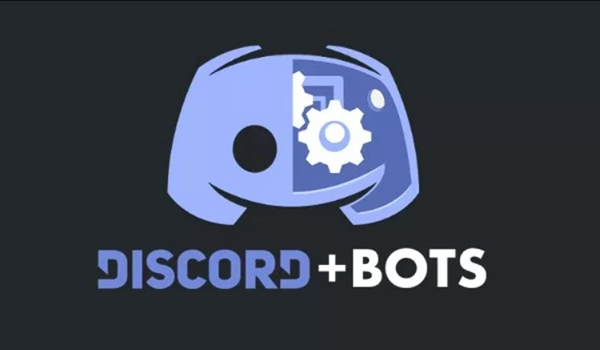 Step 1. Initiate a web browser and then go to Top.gg where you can find lots of Discord bots.
Step 2. Search for Spotify Discord bots and select one you can use.
Step 3. Enter into the bot screen and click the Invite button.
Step 4. Allow the bot to connect to your Discord for playing your favorite tunes from Spotify.
How to Download Spotify Songs without Premium
Spotify is a great digital music streaming service that provides access to millions of songs from various global artists. You can find your favorite music on Spotify and then establish your own playlists for listening. When there is no internet connection, it is necessary to download music to your device for listening offline.
Provided you have a Spotify Premium account, you are allowed to download songs for listening offline. So, how to download offline Spotify songs if you are subscribing to a free plan? Then you can turn for aid to ViWizard Music Converter for Spotify. It can help you download all tracks and playlists you like with a free account. What's more, it can convert DRM-protected audio to DRM-free audio losslessly and then enable you to listen to Spotify music anywhere.

Why choosing ViWizard Spotify Music Converter?
Convert DRM-protected audio to common formats
Easily organize output music by album or artist
Keep lossless music sound quality and ID3 tags
Step 1

Add Spotify songs to the converter

Launch ViWizard Spotify Music Converter and then search your favorite songs and playlists on Spotify. Drag songs, albums, or playlists you have searched on Spotify to the converter. Additionally, you can copy the URL of the track or playlist into the search box on the main interface of the converter.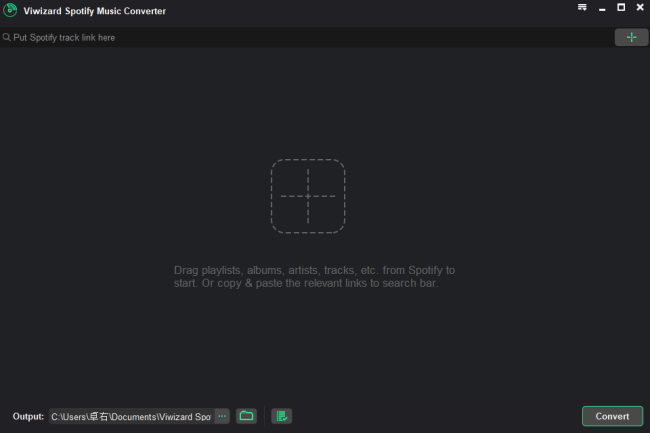 Step 2

Set the output parameter for Spotify

After loading songs or playlists to the converter, go to set the output parameters to customize your own personal music. Go to the menu bar, select the Preferences option, and then switch to the Convert tab. In the pop-up window, select the output audio format and set other audio parameters like bit rate, sample rate, channel, and conversion speed.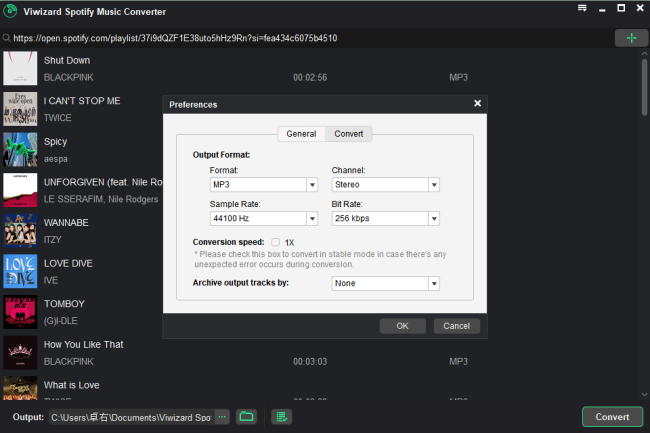 Step 3

Start to download Spotify music tracks

Ready to download songs, albums or playlists from Spotify to your computer once completing the setting of output parameter. Simply click the Convert button and then the converter will soon download and save the convert Spotify songs to your computer. Once the conversion finishes, you can go to view the converted songs in the conversion history.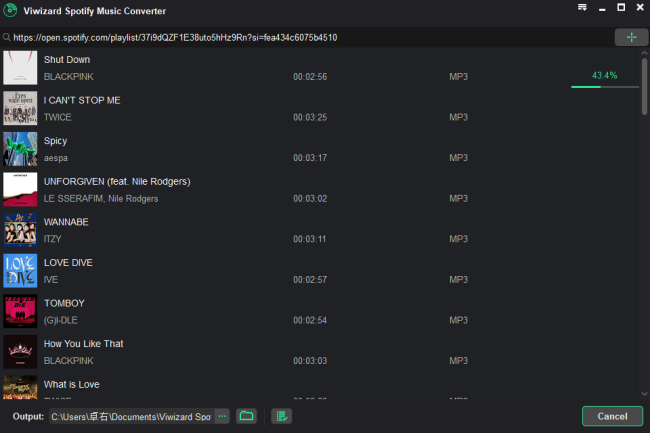 Solutions to Spotify Not Working on Discord
However, as with all software, things don't always go according to plan. While playing Spotify on Discord server, you would find lots of problems. Here are some easy steps that should help show you how to fix Spotify not working on Discord problems. Now go to check out this part to resolve your problems now.
1. Spotify Not Showing on Discord
Sometimes, you would find that Spotify is not showing on Discord due to some unknow error. In this case, you are not able to use Spotify to listen to music on Discord properly. To fix this issue, you can try the following solutions.
1) Unlink Spotify from Discord and relink it again.
2) Disable "Display currently running game as a status message".
3) Uninstall both Discord and Spotify and reinstall the two apps again.
4) Check the internet connection and the status of Discord and Spotify.
5) Update both Discord and Spotify to the latest version on your device.
2. Discord Spotify Listen Along Not Working
Listen Along is the feature that Spotify offers to those Discord users. With this feature, you can invite your friends to listen in with you, while you want to share your favorite songs with them. If you're having the problem accessing this feature, then perform the below solutions.
1) Make sure to get Spotify Premium
2) Unlink and link Spotify from Discord
3) Keep the device connected to the network
4) Turn off the feature of Crossfade on Spotify
Conclusion
That's it! If you don't know how to connect Spotify to Discord for playing music, then check our guide to start your listening with ease. Also, with the above solutions, you can fix the problems of Spotify not showing on Discord and Spotify Listen Along not working. By the way, you can try using ViWizard Music Converter if you want to download Spotify songs without premium.
More Spotify Tips & Tricks