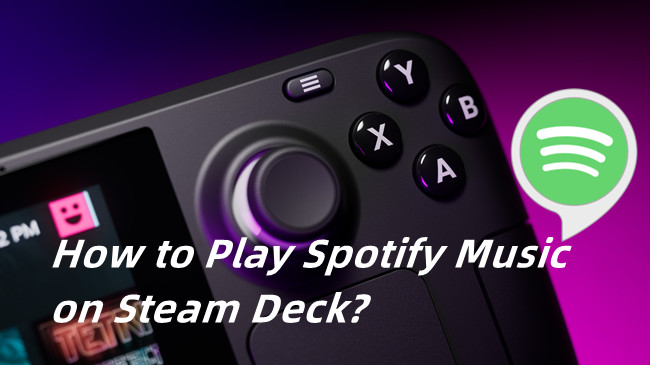 Valve's big and powerful Steam Deck is a marvel. For any hardcore Steam fan, you can play a wide variety of PC games surprising well in your Steam library. With your Steam Deck, you have the ability to play PC games or steam cloud-based games, but how about listen to your favorite music from a music service, such as Spotify?
Thankfully, Steam Deck's Desktop mode works extremely fine for you to have various non-Steam software and program to your device. In this post, we'd like to show you how easy it is to install and run Spotify on your Steam Deck in order to use them in the background when you're gaming. If you wish to have the access to your own Spotify Music collection from your PC to Steam Deck, we'll also tell how to do the trick!
Part 1. How to Install Spotify Music to Steam Deck
To install Spotify Music to your Steam Deck, Desktop Mode is an essential. Desktop Mode is basically the Steam Deck's version of Windows. While in Desktop Mode, you're able to install or play difference things such as Non-Steam Games on the Deck, such as Spotify Music.
How to install Spotify application to your Steam Deck?
Step 1 For starters you'll need to switch to Desktop Mode on your Steam Deck. The easiest way to access Desktop Mode is by hitting the STEAM button, located to the lower-left of the screen. Once you were there, scroll down to Power > Switch to Desktop.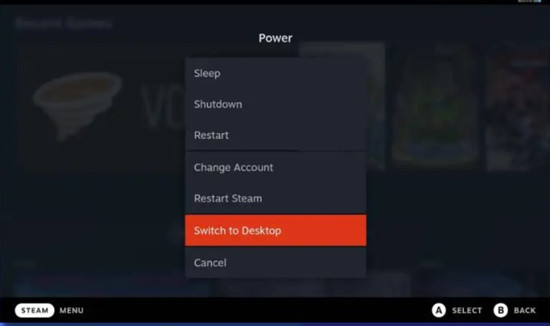 Step 2 Select your Discover icon at the lower left to open up the Discover "store".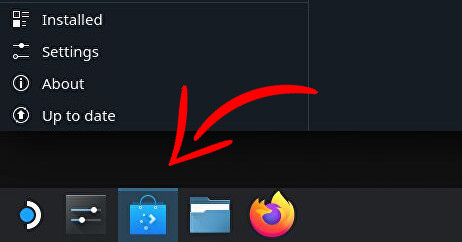 Step 3 Hit Search. This should open up your keyboard. Just type "Spotify" in the Search field and click enter, and you should see the Spotify Music app is available on the right panel.
Step 4 Hit the Install button to the right of the Spotify app. Once it's done, you can head to close the Discover store and find the Spotify app.
Step 5 On the desktop, go to the Steam client, and hit Applications in the lower left corner. Then find the Spotify app you installed in the list. For convenience, you can also add it to desktop.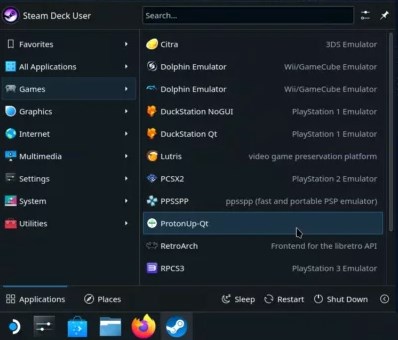 Step 6 Hit Play to launch the Spotify app. When you first get to this page, you'll be asked to log in or sign up for Spotify Music. Just use your Spotify Music account and password to log in and you're good to go.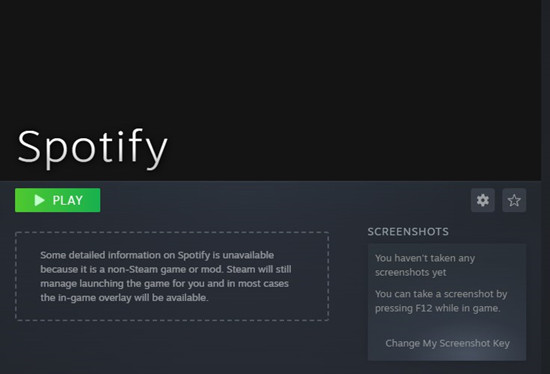 Tips: If you wish to exit Spotify, just hit the STEAM button > Spotify > Exit game.
How to listen to Spotify Music while you're gaming?
There's another way for you to launch Spotify while you're playing a game, that is to add Spotify as a Non-Steam application in your Steam library. If you haven't added it to your library, follow these steps:
Step 1 While in Desktop Mode, open up Steam.
Step 2 Go to your Steam library.
Step 3 Hit ADD A GAME in the lower left corner.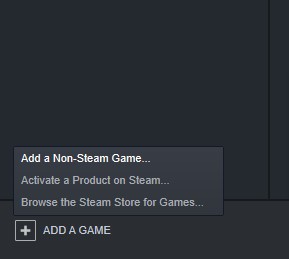 Step 4 Select Add A NON-STEAM GAME.
Step 5 In the applications list, scroll down until you see Spotify here. Select Spotify and then hit ADD SELECTED PROGRAM.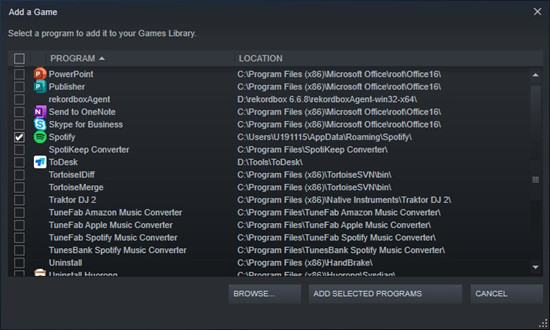 Step 6 Once it's done, you can go back to return to gaming mode and check if Spotify shows up in your library. Hit the STEAM button > Library > NON-STEAM tab and you should see the Spotify as a program here.
When you're gaming, just hit the STEAM button and go to your Home / Library to launch and play the Spotify app. And it will show up in the left-hand menu, which you can use to switch back and forth. You'll find the listening experience with Spotify Music is great.
Part 2. How to Download Spotify Music Files for Steam Deck
What if you want to play your own music files on your Steam Deck? Your Steam Deck is almost a PC when in Desktop Mode for you to explore your files of all media types from images to audio. So there's a more flexible option for you to listen to Spotify Music on your Steam Deck, that is to listen to your own music files directly for offline play. All you need to do is to bring your music.
Just as important, ViWizard Spotify Music Converter allows you to download your favorite Spotify Music in 6 audio file formats: MP3, M4A, M4B, AAC, WAV and FLAC. You just need to select music tracks to add customize some related output settings of them and you are good to go.

Key Features of ViWizard Spotify Music Downloader
Download Spotify tracks, albums, playlists, artists, and podcasts with free accounts
Up to six popular audio formats like MP3, AAC, M4A, FLAC, M4B, and WAV for you
Remove the digital right managements and advertisements from all Spotify contents
Work at 5× faster speed and save Spotify audio with the original quality and ID3 tags
For PC users, please download the Windows version of this ViWizard Spotify Music Converter. Please also ensure your PC is running the latest version of Spotify application.
Step 1

Select Spotify Music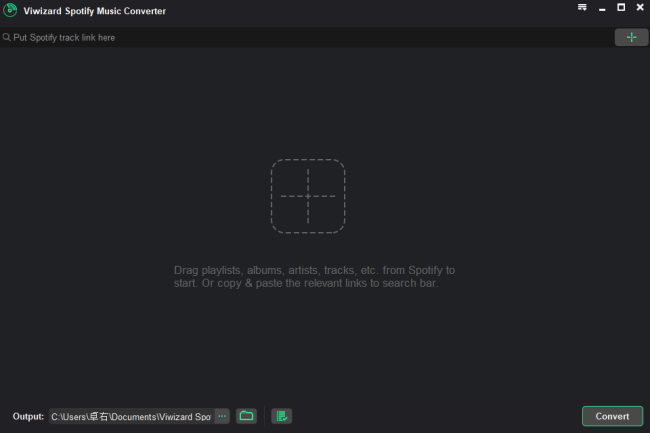 Launch the ViWizard Spotify Music Converter and head to the music tracks you wish to play on your Steam Deck in the Spotify desktop app. You can either copy the link or drag and drop the music track to the main screen of ViWizard.
Step 2

Customize Format Settings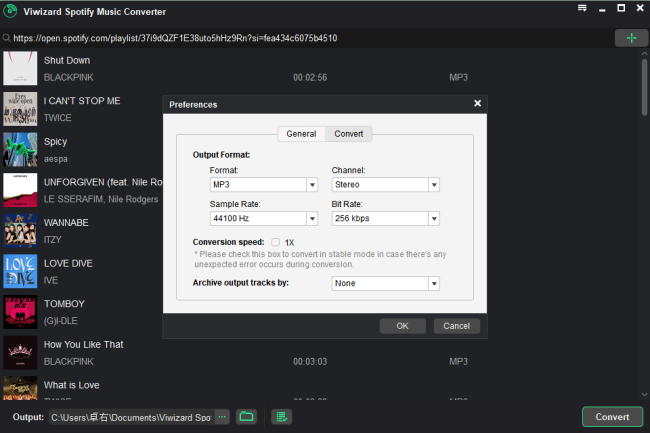 Click the Menu icon from the top of ViWizard, and select Preferences. This will open up the output menu. Choose the Output tab you should see Output format. Click the drop-down bar beneath it to select MP3. You can also adjust more like bit rate, sample rate and channel here for the improved listening experience later on your Steam Deck.
Step 3

Download Spotify Music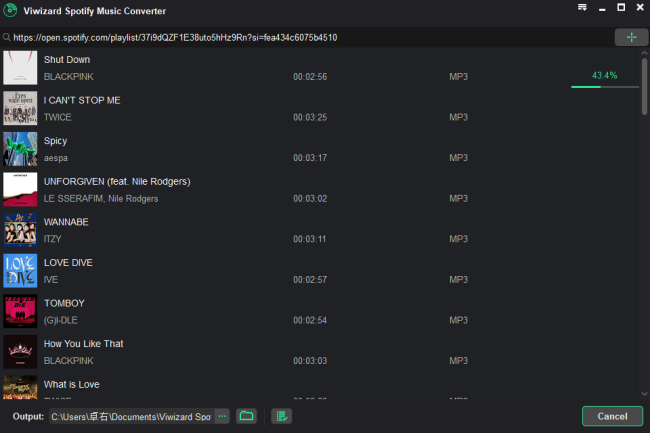 Don't hesitate to click the Convert button to start the conversion at a 5x speed. Once the transfer is finished successfully you should see all the music files stored in the output folder.
Part 3. How to Transfer Spotify Music Files to Steam Deck
Now it's time to transfer these Spotify Music files to your Steam Deck. We'd recommend to make use of the Desktop Mode on the Deck itself and just use a regular file explorer to access your files. Even the easiest way is to use a USB flash drive to transfer your files, here we'd like to introduce the file transfer tool called Winpinator, which works fine to help finish the task.
Setting up the Winpinator on Steam Deck & Windows
Step 1 Hit the STEAM button > Power > Switch to Desktop.
Step 2 Hit the Discover icon. From here you'll need to install a program called warpinator from Discover. Type "warpinator" in the Search field and hit Enter. Go ahead and hit Install to have this program to help send and receive Files across the Network.

Step 3 In the meanwhile, pick your computer device to download and install the same WINPINATOR to continue. You can visit this website: https://winpinator.swisz.cz/download.html. Or the same files are also available on the GitHub Releases page.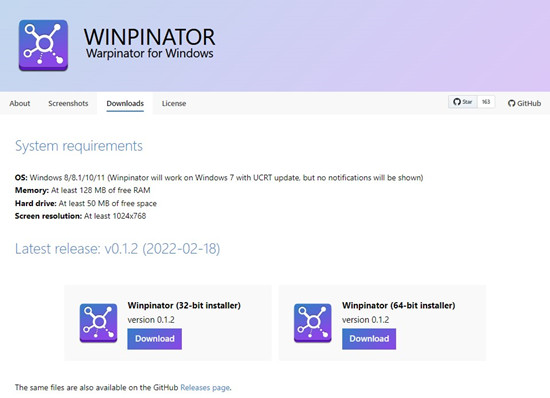 Transferring your files from Windows to Steam Deck
Step 1 Once set up, launch the Warpinator and it will search for computers on the same network - you guessed it - your Steam Deck. Find and select your Steam Deck in the available computers list.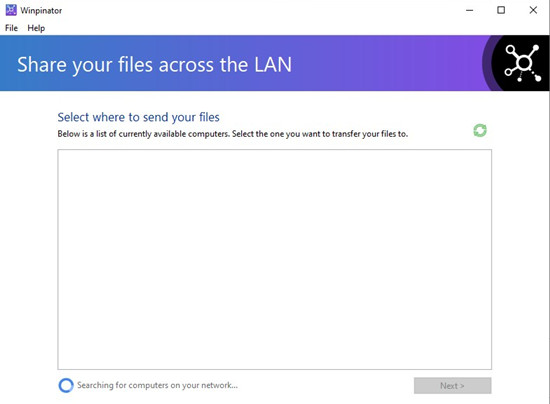 Step 2 You should able to transfer your Spotify Music files to your Steam Deck from here by either using "Send file(s)" or "Send a folder". Navigate your computer and find your Spotify Music file or folder in Windows Explorer and pick the one you like.
Step 3 Switch to your Steam Deck and you should receive the messages from Warpinator that says your PC would like to send you the selected file(s) or folders. Hit the track marks to proceed.
Step 4 Now in the Warpinator you should see the File Transfers list and you can hit the "√" to the right of the item to finish the transfer from your PC, which is pretty straightforward.