I always have the Spotify app on the background whilst playing Xbox. I've got a games playlist on Spotify and would just love to listen to my own music whilst playing that game with my headphones on. PS4 has it, Xbox has it and obviously pc has it. But Spotify is not coming to Nintendo Switch.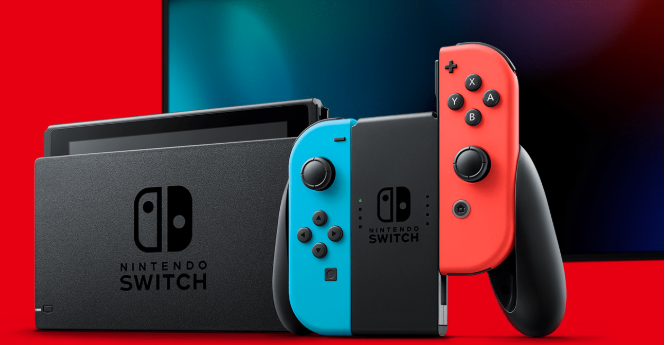 Spotify is available on both PS3, PS4 and Xbox One, so we can use the background music when you play games. However, Nintendo Switch is a popular gaming console, but lacks in the way of media entertainment. As the Nintendo hasn't confirmed that it would enable Spotify as part of a new Switch update, Nintendo fans cannot stream their favorite Spotify music on Switch while playing games.
No worries. Here we update our methods for Spotify fans to listen to music on Nintendo Switch with more supported features. Just go on reading this post and get the answer on how to get Spotify music on Nintendo Switch with an improved listening experience.
Part 1. How to Get Compatible Audio Formats from Spotify to Switch
Due to the DRM protection, it's hard not to mention there're problems when it comes to listening to Spotify on other platforms, including Nintendo Switch. However, If the DRM protection are removed and the formats are compatible with supported AAC or MP3 formats on Switch, things are much easier.
Thing You'll Need: ViWizard Spotify Music Converter
Just as important, ViWizard Spotify Music Converter is a popular music converter among most Spotify fans. From here we'd like to introduce how this tool works to download and convert music songs from Spotify into AAC and MP3 formats compatible with the latest version of Nintendo - no Premium subscription requires!
What's more, once the downloaded music files are on desktop, it's up to Nintendo users to listen to them on Switch with 2 available methods based on the Switch models.

Key Features of ViWizard Spotify Music Downloader
Download Spotify tracks, albums, playlists, artists, and podcasts with free accounts
Up to six popular audio formats like MP3, AAC, M4A, FLAC, M4B, and WAV for you
Remove the digital right managements and advertisements from all Spotify contents
Work at 5× faster speed and save Spotify audio with the original quality and ID3 tags
Applies to: Windows PC & Mac
From here to download Windows version or Mac version of ViWizard to the computer.
Compatible Audio Formats: AAC & MP3
Part 2. How to Download Spotify Songs for Playing on Switch
1

Add Spotify Music to ViWizard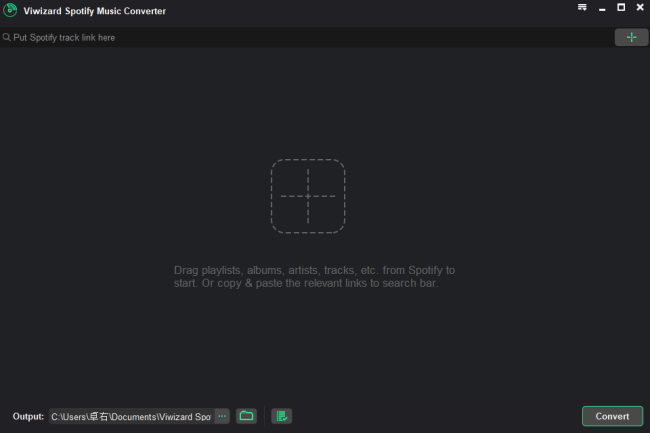 Fire up ViWizard Spotify Music Converter and wait for the opening of the Spotify app. Then navigate to your library on Spotify and choose one playlist or album you want to listen to on Switch. Add them to ViWizard by drop-and-drag or copy-and-paste.
2

Configure Audio Parameters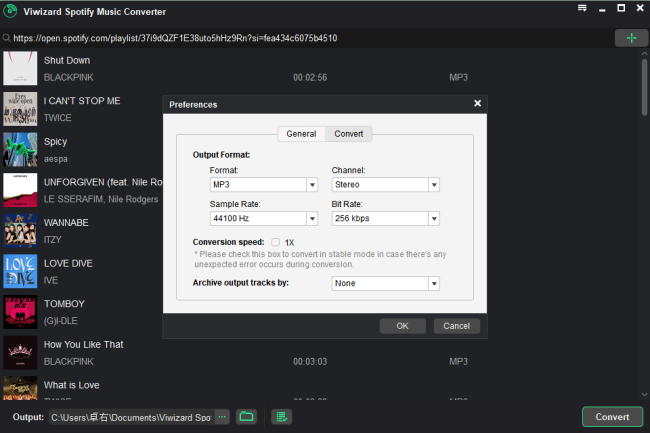 The next step is to adjust the audio parameters for your Spotify music. You could make your Spotify saved as the MP3 format or others. In addition, you could also configure the value of bit rate, sample rate, and channel.
3

Convert Spotify Music for Switch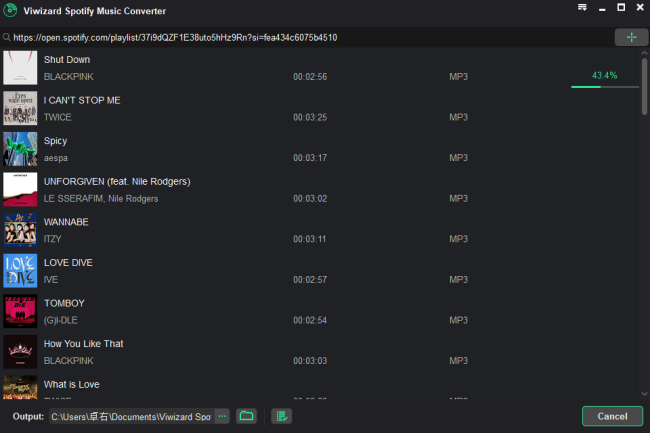 Now you could prepare to download Spotify music to your computer by clicking on the "Convert" button and wait for the downloading and conversion of Spotify music. Finally, you could go to "Converted > Search" to locate the music folder.
Part 3. How to Listen to Spotify on Switch (2 Methods Available)
Method 1. Listen to Spotify Music from Google Play or Google Drive
After all the Spotify music has been saved in the format of MP3 or AAC files, you can upload Spotify music to Google Play or Google Drive for playing through the hidden browser on Nintendo Switch.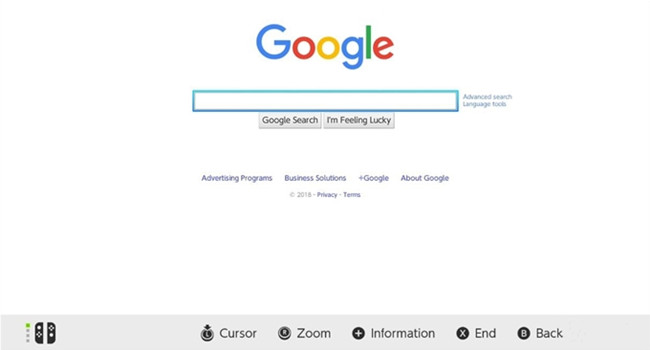 1. From the HOME Menu of the Nintendo Switch console, select Settings.
2. Select Internet and then Internet Settings.
3. From the list of networks under Registered Networks, choose the Wi-Fi connection in current use.
4. In the Settings page appears next, select Change Settings and scroll down to DNS Settings.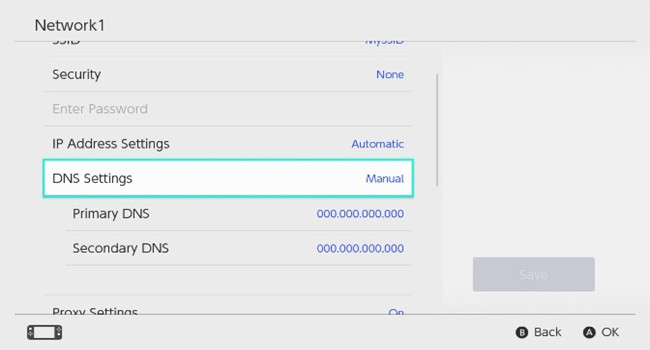 5. Highlight the DNS Settings tab and select Manual next to it to manual enter DNS Settings.
6. Select Primary DNS and hold down the B Button to delete the DNS (this defaults to zeros).
7. Enter 045.055.142.122 as the Primary DNS.
8. Select OK to connect this network.
Once changed, go to Google Play or Google Drive then sign in to your account. Now on all Nintendo Switch models, you could play the downloaded Spotify songs with ViWizard.
Method 2. Listen to Spotify Music from SD Card
In addition to listen to downloaded Spotify music from Google Play or Google Drive, ViWizard Spotify Music Converter also let users to play them from SD Card on some Switch models.
Before pick up the devices for how to listen to the downloaded Spotify music files stored on an SD card using Nintendo 3DS Sound, make sure these things are compatible.
Applies to: Nintendo DSi, Nintendo DSi XL
Thing You'll Need: Compatible SD Card up to 2 GB, SDHC Card up to 32 GB
Note: To have music files on the SD Card for Nintendo models from above, go back to ViWizard to reset output settings, including output format (AAC or MP3), bit rate (16kbps - 320kbps) and sample rate (32kHZ - 48kHz) and convert them.
1. Save Music to an SD Card for PC or Mac
1. Insert the SD card into the PC or Mac.
2. Open "Windows Explorer (for PC) or Finder (for Mac) and select SD Card's drive in use to open it.
3. Open another instance of Windows Explorer or Finder and navigate to the music files downloaded with ViWizard's Windows version or Mac version.
4. Select and highlight the desired files or folders to add them to the first instance of Windows Explorer or Finder via drags-and-drops or copies on the SD Card.
2. Listen to Spotify music on Switch from an SD Card
1. On the HOME Menu, Select the Nintendo 3DS Sound icon and tap Open.
2. On the lower screen, tap the desired music folder packed with downloaded music with ViWizard.
3. Tap OPEN.
4. Use the stylus to scroll through music files or folders.
5. Select a music file and tap Play to begin playback.
Part 4. How to Listen to Spotify Music on Switch via Bluetooth Audio Support
For a long time when it comes to music on the Nintendo Switch, beisdes Spotify on Nintendo Switch, Bluetooth audio was one of the much-requested features and became available via a software update in the late 2021 - Yes, the headphones can be in use now and no more accessories.
Considering that this feature has been popular and common among Switch users, we have added this part for Switch users to improve the existing listening experience with Spotify music songs via the Bluetooth audio support.
Bluetooth Audio works on almost all Switch models.
Applies to: Nintendo Switch Family, Nintendo Switch, Nintendo Switch Lite, Nintendo Switch - OLED Model
Limitations of Bluetooth Audio Support:
For wireless controllers: up to 2 devices to the Switch;
For headphones or speakers: 1 audio device at a time while 10 Bluetooth devices can be saved on Switch.
Note: To access this feature, please update the Nintendo Switch system to the latest version. Make sure that no more than 2 wireless controllers are connected to Nintendo Switch.
Listen to Spotify music on Switch via a Bluetooth
1. From the Nintendo Switch HOME Menu, open System Settings.
2. Scroll down to Bluetooth Audio.
3. Select Pair Device to search for the available Bluetooth audio devices.
4. Find and select the Bluetooth audio device's name.
Once connected, Spotify music songs are played will be output through your Bluetooth device.