Spotify is available on most modern devices, including computers, tablets, phones, game consoles, and others. Luckily, PS4 has already integrated with the music streaming service from Spotify. You can listen to your favorite songs on Spotify while playing game. But there are some limitations. Due to the memory limitation or Wi-Fi connection, if you start your favorite playing track and play games at the same time, there would be the opportunity of calories occasionally.
To break those limitations and enjoy Spotify music on PS4 freely, you can download Spotify Spotify music to PS4. In the meanwhile, you can enjoy offline music without the interruption of ads on Spotify. No matter what kind of subscription you choose, if you're wondering how to stream Spotify music on PS4 offline to play game better, it's easy, and we'll show you how.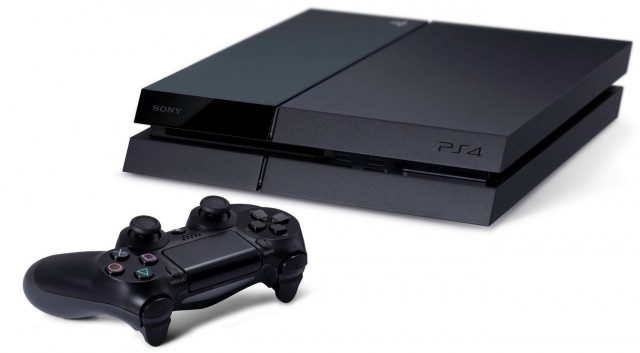 Part 1. How to Download Spotify on PS4 for Playing Music
Can you play Spotify on PS4 while playing a game? The answer is sure, and you can download Spotify on PS4 for playing your favorite songs. So, how to set up Spotify on your PlayStation? Here's how to download the Spotify app and link accounts.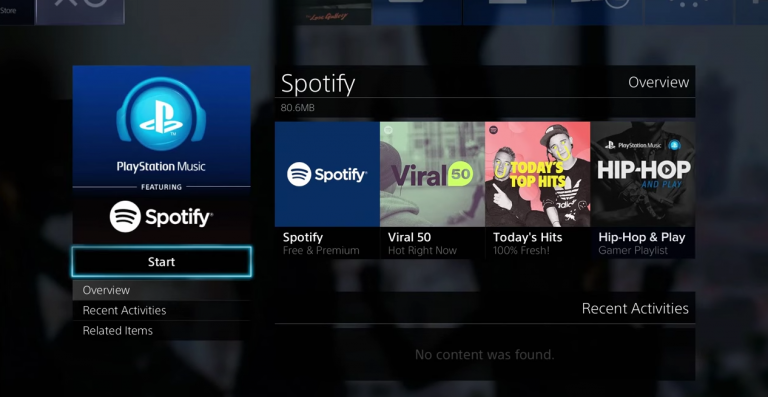 Step 1. Go to PlayStation Store and search for Spotify to locate and download the app.
Step 2. Select Sign up or Log in and enter your details then choose Link Accounts.
Step 3. Press and hold the PS button on your controller to bring up the quick menu.
Step 4. Select Music > Spotify and start playing music from Spotify in the background.
Part 2. How to Play Spotify on PS4 via Spotify Downloader
As all Spotify songs are encrypted in the format of Ogg Vorbis, you cannot fully keep Spotify songs even though you've downloaded them. But with ViWizard Spotify Music Converter is a perfect music solution for Spotify subscribers which specializes in downloading music from Spotify and converting them to MP3, AAC, WAV, FLAC, M4A, and M4B losslessly.

Key Features of ViWizard Spotify Music Converter
Preserve original quality and metadata of Spotify music losslessly
Convert protected Spotify music and playlists to plain formats
Download any Spotify music or podcasts with free subscription
Easily organize output music library by artists and albums
2.1 Download Music from Spotify to MP3
To download and install this converter, you can click the Free Download button and then follow the prompts to install the converter. Now you can use the converter to download music from Spotify with the following three steps.
Step 1

Add Spotify music to the converter

After launching ViWizard Spotify Music Converter on your computer, it will open Spotify automatically. Then find your favorite songs or playlists and drag them to the interface of ViWizard. Or you can simply paste the URL of Spotify song or playlist to the search box of ViWizard.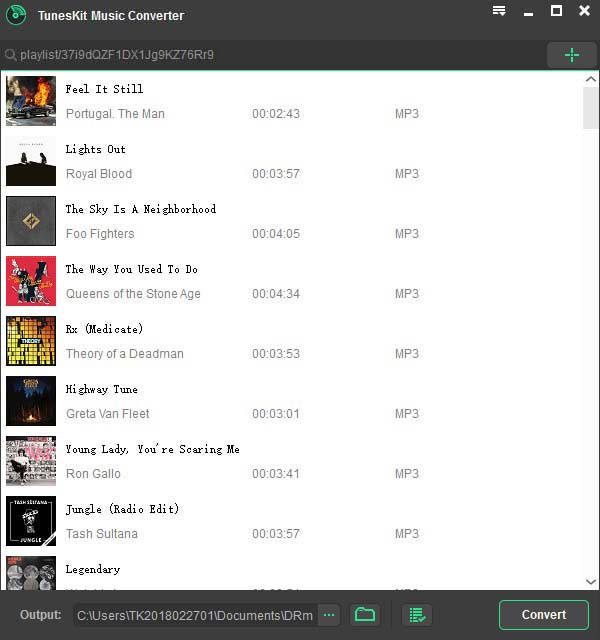 Step 2

Set the output audio parameters

When your favorite music is loaded into the converter, you can simply click the menu bar and select Preferences. Then you'll be asked to select the output format for Spotify music. Besides, you can adjust the channel, bit rate, and sample rate to make the music more personalized.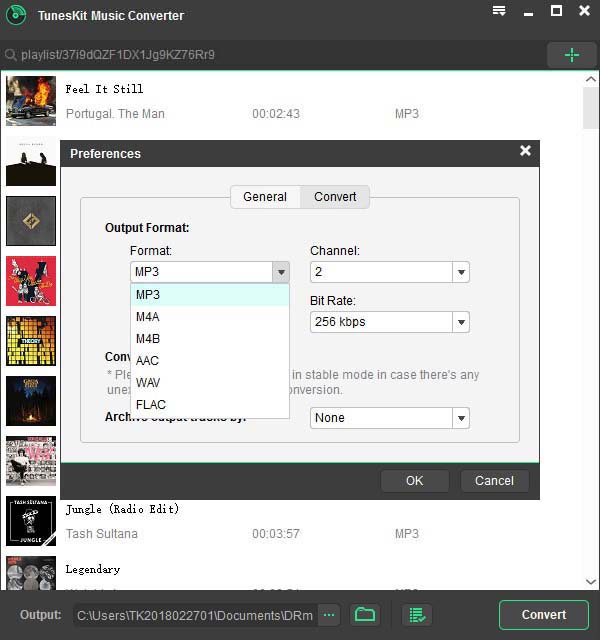 Step 3

Convert Spotify playlist to MP3

Once the settings are customized according to your own needs, begin to convert your favorite songs to MP3 or other formats by clicking the Convert button at the bottom right. When the conversion completes, click the history folder to locate the converte DRM-free Spotify songs.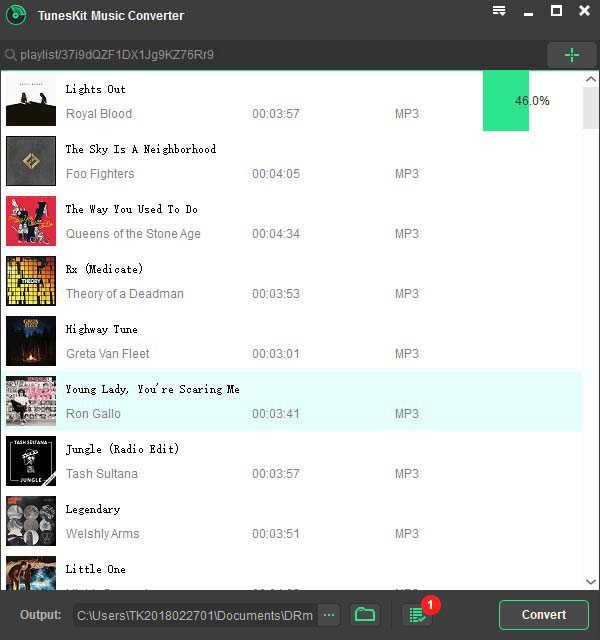 2.2 Move Spotify Music to PS4 for Playing
Now you have got the downloaded tracks in the format of MP3. Then you can check all music files and then start those tracks on your PS4. Except for conversion, you need to put music into your PS4 first. The process is not very complicated, and here's how to.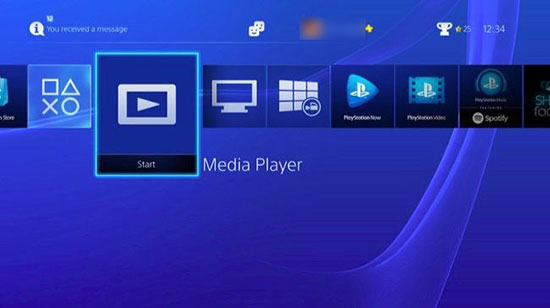 Step 1. Copy the converted Spotify music files to a USB flash drive. Instead of saving all files on the roote folder, it is better to create a folder for saving those music files.
Step 2. Connect the USB flash drive to the USB port of your PS4. You can do that anytime when the system is on or off.
Step 3. Directly open the PlayStation Media Player. If you haven't use it before, it will prompt you to download the app from the PlayStation first.
Step 4. After launching the app, browse your Spotify music from the USB and start playing them as the background music. You can listen to them while playing games without the interruption of network speed and ads from Spotify.
Part 3. Solutions to Fix Spotify Not Working on PS4
Spotify offers its streaming service to several series of PlayStation. But while playing music from Spotify in the background on PS4, you would encounter the problem of Spotify not working on PS4. If you're experiencing the problem with Spotify on PS4, you're not alone. The following are solutions that can help you fix Spotify not working on PS4.
Solution 1: Check PSN server status
The first thing you need to is to make sure that the PlayStation network services are up and running.
Solution 2: Restart the Spotify on PS4
If there is no issue with the server, what you need to do next is to force restart the Spotify app on your PS4. Press the Options button on your controller and select the Close Application option then press OK to confirm. You could check for the problem and launch Spotify again.
Solution 3: Reboot PS4
After trying to force restart PS4, you could refresh the game console by rebooting it when you failed to solve the problem. It would clear the system cache on your PS4 and fix the bug resulting in the problem. Turn off PS4 and unplug the power cable from the PS4. Then plug the cable back and power on the console. Now you could run Spotify and check whether it can work or not.
Solution 4: Check the internet connection
Sometimes, the poor internet connection will reasult in the working of applications on the PS4. If you have an issue with the internet connection, you could check whether your PS4 has a good internet connection. If not, try restarting the network device or downloading Spotify songs to your PS4 via Premium or ViWizard software in advance.
Solution 5: Change to another DNS
It is another method that you can change the DNS server on your PS4 and check if that will solve the issue. Sometimes, the DNS server may cause the running of applications on the console.
Solution 6: Delete and reinstall Spotify
Finally, if the the problem cannot be solved by the above methods, you can delete and reinstell the Spotify app on your PS4. Find the Spotify icon on the PS4, press the Options button and then select Delete option. Press OK to confirm. Now you could install Spotify again and restart it on your PS4.
Bottomline
As aforementioned, you can directly stream music from Spotify on your PS4. For better listening and gaming experience, you can choose to use ViWizard Spotify Music Converter to download Spotify music to PS4. Also, if you're having the issue with Spotify on PS4, you can try to use the above solutions to solve your problem.
More Spotify Tips & Tricks