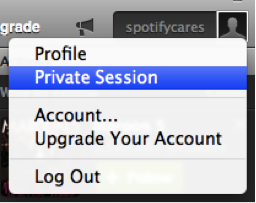 It's no big deal that you're a fan of Ed Sheeran. Sometimes you may want to share your favorite artists, and sometimes you don't. There're times you just listen to songs you love without the eyes of others. However, on Spotify, your listening habits and history will be posted to Facebook, Spotify Social and Last.fm by default.
Spotify also provides the option to shut down all your listening behaviors to the public which is Private Session. In this passage, we'll tell you how you can enable Private Session on Spotify and a way to listen to Spotify songs privately forever.
What is Private Session?
Spotify is not like other social media like Facebook or Twitter, it won't allow users to block other users to view their listening activities. Anyone who is using Spotify with an account can access your listening history, followers and playlists you curate.
And this is when Private Session comes to help. Under Private Session mode, all your activities on Spotify will be blocked from other users including your Spotify friends and strangers.
How to Enable Private Session on Spotify
For computer users:
1. Open Spotify on your PC or Mac
2. Click the downward arrow on the right side of your profile name in the top right corner of the Spotify interface.
3. Click on the "Private Session" in the dropdown list and it'll be enabled. A block in blue should appear on your profile picture when the mode is successfully activated.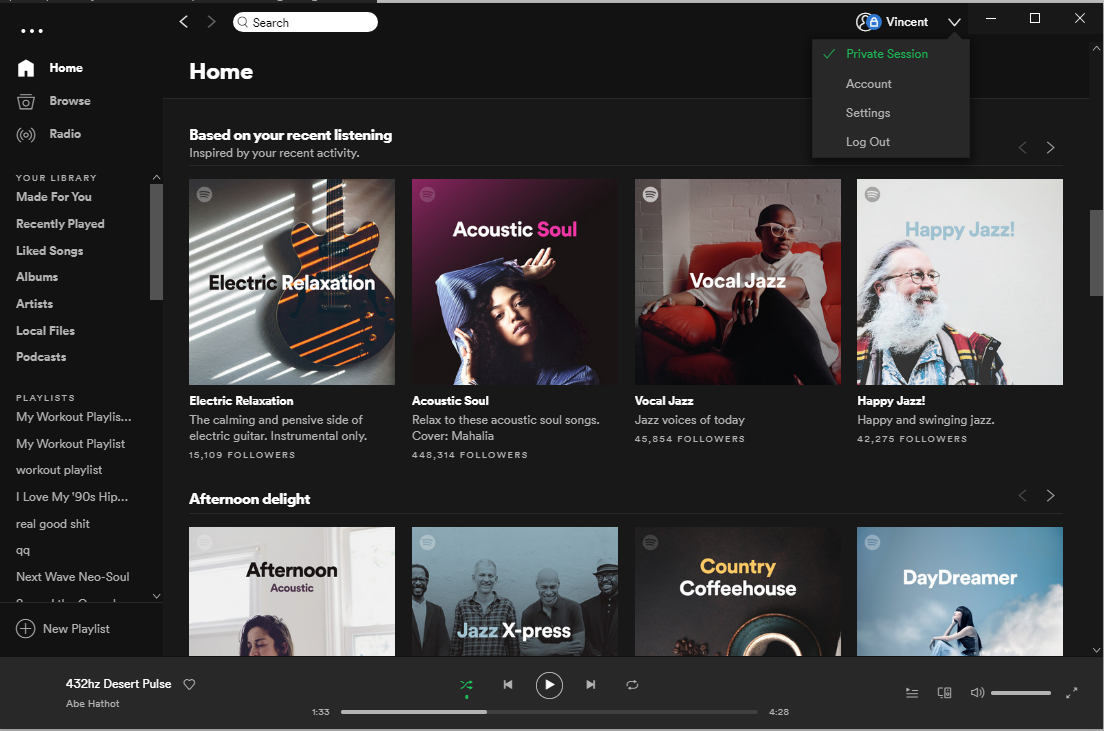 For phone users:
1. Launch the Spotify app on your phone
2. Tap the "Gear" icon on the upper-right of the Spotify home screen.
3. Scroll down to Social and toggle the Private Session into green.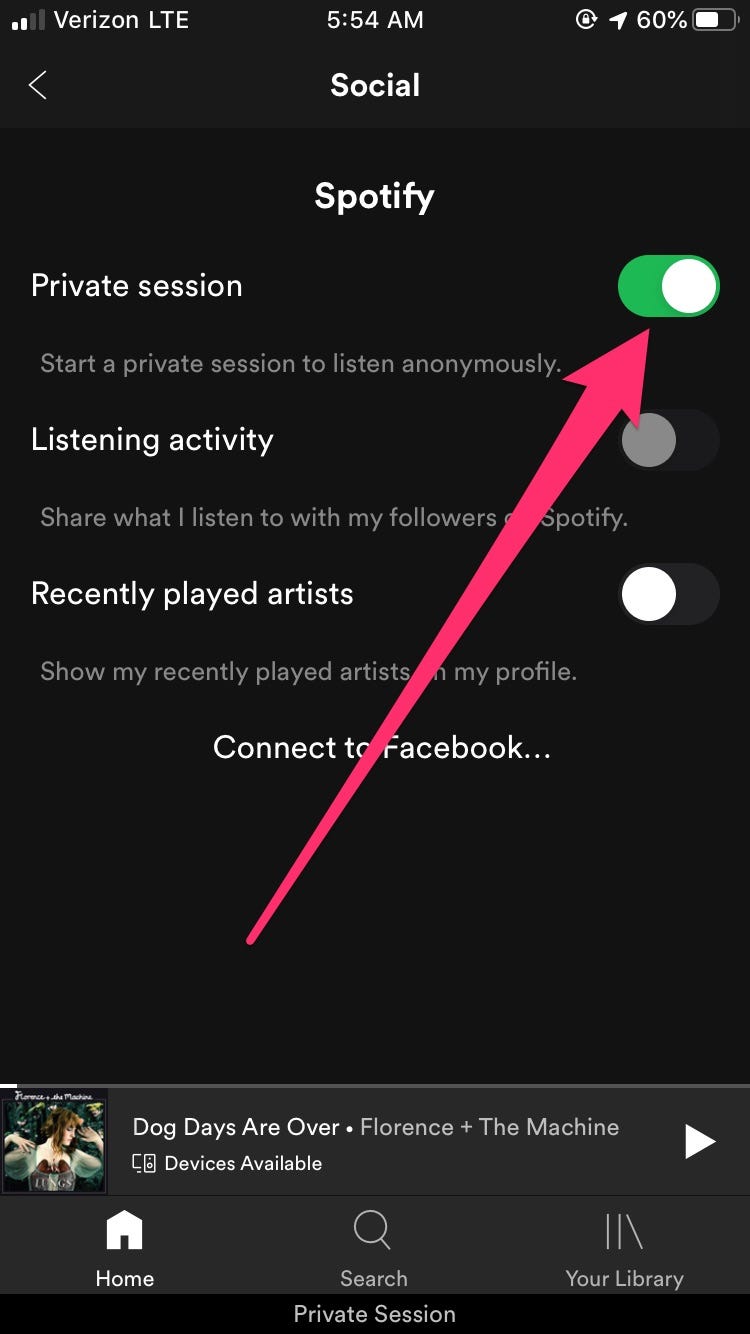 Can I Turn On Spotify Private Session by Default?
Unfortunately, according to Spotify, the Private Session mode will be automatically turned off when users are inactive for 6 hours. That basically means you'll have to switch on the mode manually every time you open Spotify. And the Private Session mode on computer and phone is not synced, you have to activate it separately if you want to use this feature.
But even Spotify lets you turn on Private Session each time you use the app, many users will forget it and go straight to listen. And that's when embarrassment happens.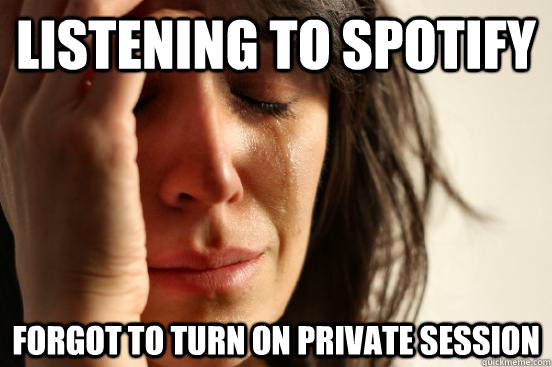 Turn On Spotify Private Session Forever via ViWizard
When it comes to this social music app, privacy is not a convenient bonus feature, it's a critical necessity. Currently, the only way to listen to songs privately on Spotify, is to go to the settings and activate a private session. This is not only annoying, since I constantly have to navigate through settings to activate privacy on my phone, it's stressful because you have to worry about whether or not certain people can see what you're listening too. My primary music app should not cause anxiety about what I share publically. - - Jakenfinn from Spotify Community
When it comes to user privacy, it's not an exception that people don't want to share anything they listen to on Spotify at all. And Private Session is far from enough to completely keep users' listening behaviors private. And sometimes this kind of exposure could lead to terrible harassment and intimidation.
Since Spotify doesn't have an option to let users turn on Private Session mode permanently, the best way to keep your privacy is to download all songs that you want to listen to and don't want to share as well. Thanks to the ViWizard Spotify Music Converter, you'll be able to download Spotify songs directly to your local file folder and listen to them privately.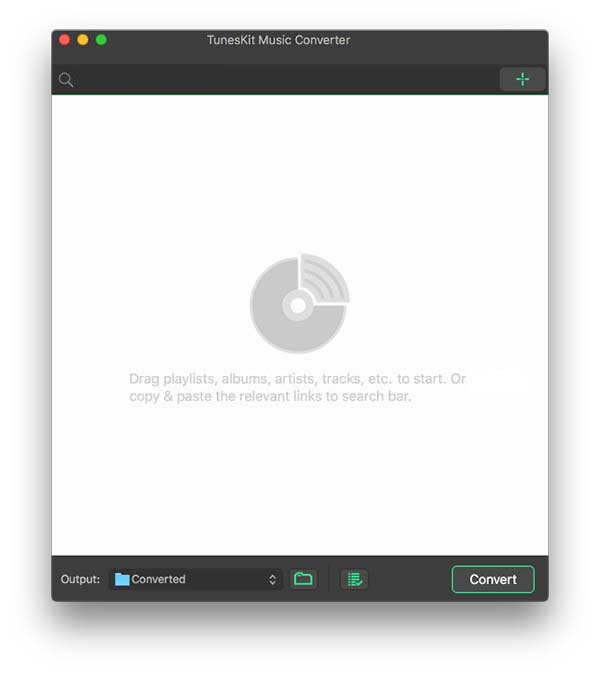 ViWizard Spotify Music Converter is designed to convert Spotify audio files into 6 different formats such as MP3, AAC, M4A, M4B, WAV and FLAC. Almost 100% of the original song quality will be kept after converting process. With 5X faster speed, this tool can download Spotify songs within a few minutes. All the downloaded songs can be play on local media player, so no privacy will be exposed to the internet.

ViWizard Spotify Music Converter Key Features
Convert and download Spotify songs to MP3 and other formats
Download any Spotify contents at 5X faster speed
Play Spotify songs offline with no privacy disclosure
Save Spotify with the original audio quality and ID3 tags
1

Launch ViWizard and Import Songs from Spotify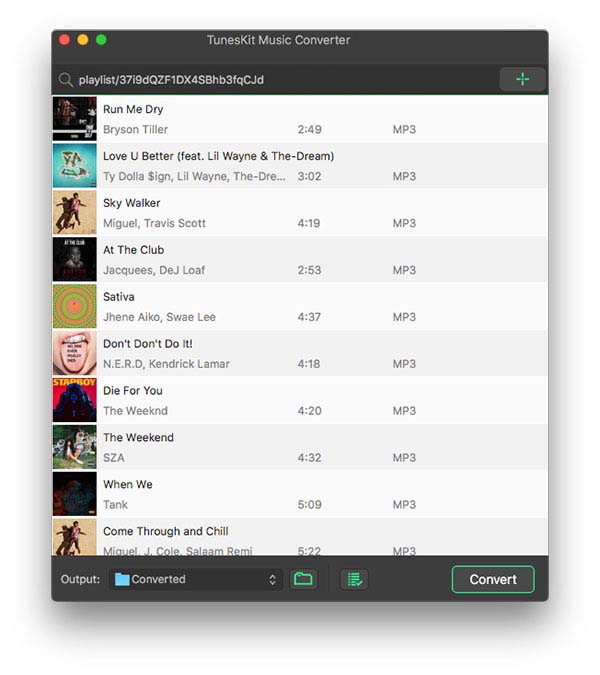 Open ViWizard software and the Spotify will be launched simultaneously. Then drag and drop tracks from Spotify into the ViWizard interface.
2

Set Up Output Parameters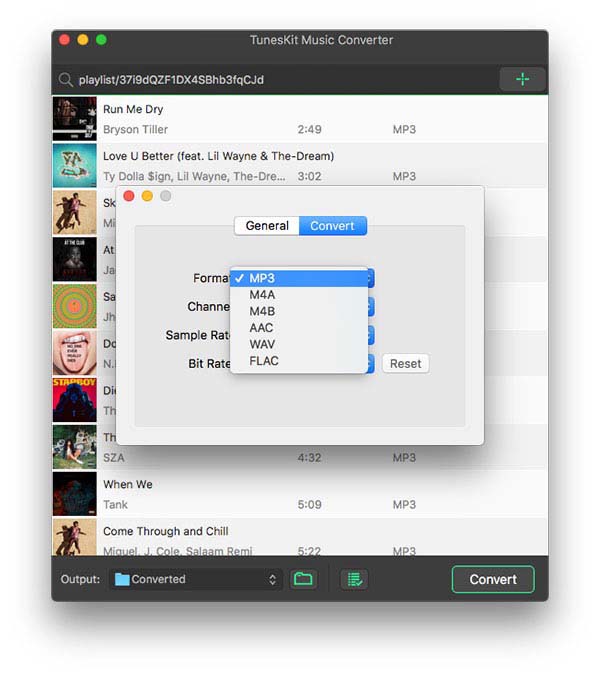 After adding music tracks from Spotify to ViWizard, you can choose the output audio format. There're six options including MP3, M4A, M4B, AAC, WAV and FLAC. And then you can adjust the audio quality by selecting the output channel, bit rate, and sample rate.
3

Start the Convertion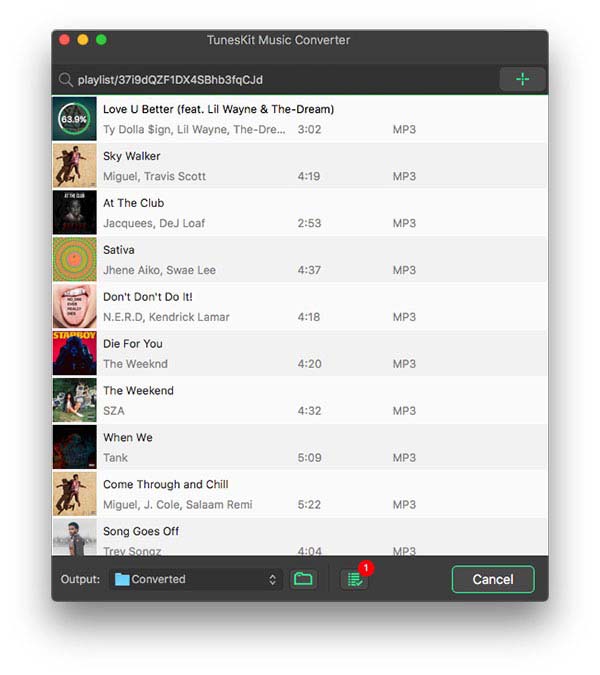 Once all the setting is finished, click the "Convert" button to start loading Spotify music tracks. After the conversion, all the files will be saved to your specified folder. You could browse all the converted songs by clicking "Converted" and navigate to the output folder.
4

Play Spotify Songs Offline Completely Private

After downloaded these audio files, you can apply them to anywhere available for you to stream these songs. And all your listening activities will not be posted online anymore.

More Spotify Tips & Tricks