As of November 2018, Spotify had over 190 million monthly active users. It now provides access to more than 40 million songs on most modern devices, including iOS, Android, Windows, macOS, and more. To make it easier to listen to Spotify music on speakers or TVs, it introduced Spotify Connect which can connect songs via WiFi while using the Spotify app as a remote. If you are unfamiliar with Spotify Connect yet, you can follow this post to see what it is and how it works.
Spotify Connect: What Is It
Spotify Connect is a way of giving users effortless control of music across their phones, tabs, and now speakers and TVs with million of tracks built in. It was officially launched in 2013 and introduced into the market in 2014. Spotify Connect is now one of the leading methods enabling users to listen to their favorite Spotify music on phones via the stereo system.
How Spotify Connect Works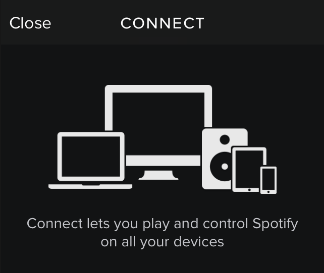 Spotify Connect works over a cellular network connection or high-speed Wi-Fi. However, it will not work unless you have something to stream from such as your phone, a personal computer able to run the Spotify app or even tablet. Also, have the receiver such as a compatible set of speaker or other hardware with Spotify Connect onboard. The ideal thing is that Spotify streams music directly to your device not on your phone, tablet or a personal computer.
When that happens, your mobile phone or PC becomes your remote control but carries out other tasks like allowing you to answer phone calls without muting the music. This method saves your battery as well. In addition to that, it works with other hardware in the house including speakers such as multi-room speaker system, cars with compatible systems as well as Amazon echo and Google home.
With Spotify Connect, you are likely to switch devices without skipping any beat. The significance is that it is able to stream your music in 320kbps, providing high-quality sounds even if you chose a lower quality on your mobile phone. It has been discovered that Spotify connects compliments voice control so well for subscribers.
Spotify App
Spotify App is majorly liked by multiple users as opposed to its competitors because it uses super-fast Wi-Fi connectivity which cannot be harmed by dropouts. It also has a vast range and quality sounds. It is extremely convenient to both subscribers who use a standalone Spotify system because the app automatically turns the device on, sets the volumes when you simply hit play button, a rare occurrence on other music streaming services.
How to Set Up Spotify Connect
Setting up Spotify Connect is easy. You can simply use your iOS or Android mobile phone. You can also decide to upgrade your devices to the latest version. Do not waste your time doing set up routine in order to stream to a new speaker. Just check if your phone is able to detect Spotify Connect device which is already connected to the Wi-Fi network.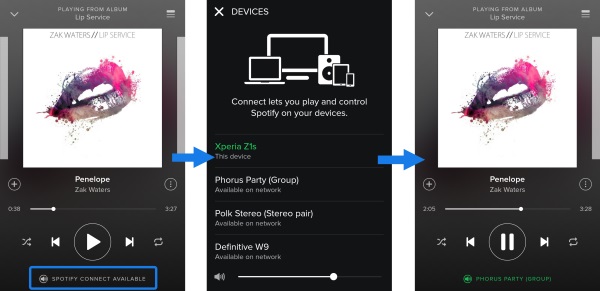 Step 1. On the bottom of your screen, you will see a message reading 'Devices Available' (with a speaker icon); this might not happen if your app fails to detect the speaker. Tap on the message to see a list of available Spotify Connect players on your network with an option of Spotify connect, Bluetooth connection, Airplay, and chrome-cast. Click on the one that you want to stream. It should turn the message green.
Step 2. Once you pick a speaker or device, 'Device Available' will automatically show the name of that device and the message will change from white to green so you can keep music. Remember your mobile phone is the remote control you can use to select any other song you want to listen to.
If things seem not to be working for you, check if your Wi-Fi is turned on and whether you are using the right network or wrong one. Perform small troubleshooting to keep things going. Don't give up yet go to settings then click Show Available device, remember this can't happen manually so it is either connecting or it doesn't.
Note: You should note that every compatible device on the network will show up in the list including ones that you had logged into in the past. This means trouble.
Step 3. Now devices such as home theaters, speakers and receivers with to inbuilt Spotify connect have got more advantage than the dongle connected to an existing device. To use a dongle you have to power on and turned to the right input before any music plays. With inbuilt Spotify Connect you can just tap on the play button to turn on the device, keep on plying the music without remote control but you can adjust the volume within the application.
How to Control Playback of Spotify Music
It's pretty simple. As mentioned earlier, your phone is now your remote control. Therefore, you can simply use it to shuffle songs, develop playlist and adjusting volume as you keep listening to the music. Besides, you can use voice commands to play music from Spotify when you have a smart speaker like Google home, Sonos one or Amazon echo plus. This is also simple because you are only required to add your Spotify account to the music streaming services list either through Google home app or the Alexa. Select Spotify and make it your music default player and enjoy the playlist.
Spotify Connect Alternative: Listen to Spotify Songs Offline without Spotify App
Apart from Spotify Connect, there are some other ways that can also enable you to play Spotify music offline on any speaker without using Spotify app. For instance, you can use a 3rd-party Spotify music tool, that is, ViWizard Spotify Music Converter to download and convert Spotify tracks as MP3 format with lossless sound quality (320kbps) retained.
With this Spotify music downloader, you are able to extract any song and playlist from Spotify and save them offline no matter whether you are using Spotify Free or Premium plan. It also allows you to edit the audio parameters and ID3 tags as you like.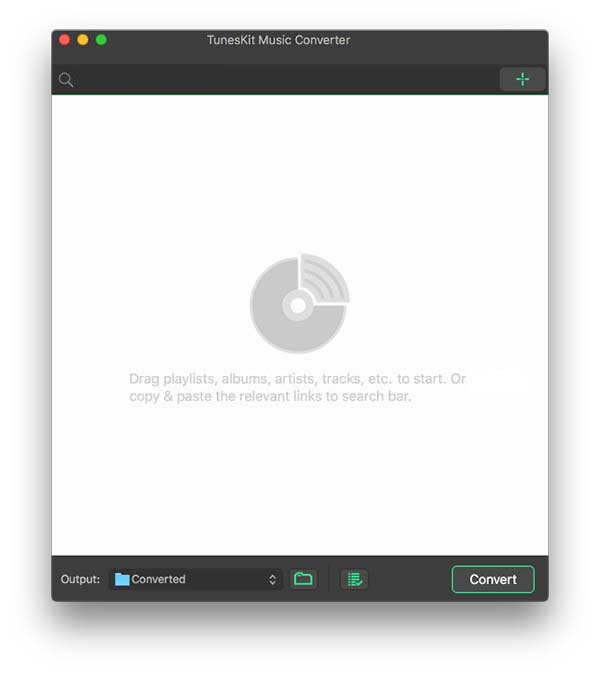 Key Features of ViWizard Spotify Music Converter
Download Spotify songs offline for both free and premium accounts
Convert Spotify music from OGG to MP3, M4A, WAV, FLAC, etc.
Losslessly remove DRM from Spotify music
Keep ID3 tags and 320kbps bitrate
For the complete guide, please go to: How to Download Spotify Music without Premium.

Matt Smith is an amateur writer engaged in ViWizard in 2013. He is a movie lover who write a lot of movie reviews for many websites and blogs.