Q: Spotify no longer recognizes Spotify Connect devices on my WiFi network. It lists them as devices but the Spotify won't connect to PS4 and other devices. This issue repeats itself every time I stop listening to Spotify music for a bit of time and reopen the Spotify app. Is there any way to fix Spotify Connect not working issue?
Q: None of my Sonos speakers now show up in my Spotify app. This is a recent issue (last week or so). I am very irritating as direct playing from Spotify is my preferred way of listening by far. Any help for Spotify connect Sonos not working is really appreciated.
Spotify Connect enables both Spotify Free and Spotify Premium users to stream Spotify music from phone or tablet to stereo systems that support WiFi. Before the appearance of Spotify Connect, Spotify users have to use Bluetooth, Apple's AirPlay, and Google's Chromecast to play music on their smart speakers. But Spotify Connect makes the sound better for it using higher-quality Wi-Fi connectivity.
Gradually, people get used to using Spotify Connect to connect Spotify to Sonos, Marshall speaker, Volumio, and more. But here comes a problem recently - Spotify Connect not working. Some people find that their speaker does not appear on the Spotify app and for some others, the speaker appears but cannot be selected. That's not a big deal since we will help you fix this problem and also find an alternative for Spotify Connect for you.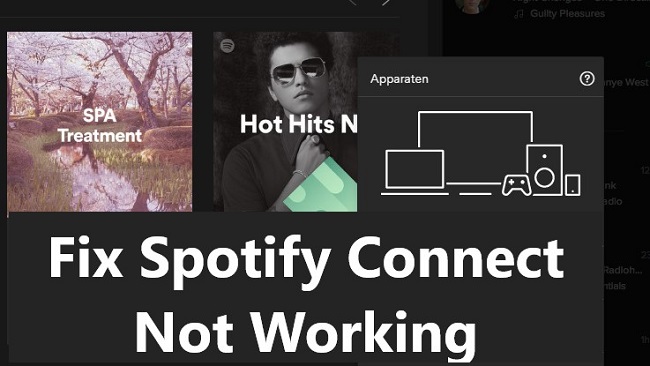 1. Use Another Internet Connection
Since Spotify Connect needs the internet to work, the failure of Spotify Connect may due to the bad condition of the internet. So when Spotify Connect stops working, you'd better change to another internet connection. If you are in WiFi, switch to cellular data. If you use cellular data on your phone, go to find a stable WiFi for Spotify Connect.
2. Remove Spotify as a Service
When you find that Spotify connect Sonos not working, you can try to remove Spotify as a service from your Sonos speaker. And this is also workable for other smart speakers.
Step 1. Just go to the Sonos app and go to More > Settings > My Services.
Step 2. Find Spotify, and tap Remove Account to remove the Spotify app.
Step 3. Wait for some time and go back to More > Add Music Services.
Step 4. Select Spotify, and tap the Add Account. Login to your Spotify account.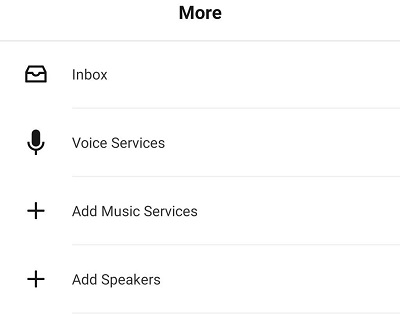 3. Update DNS Server
Another way for solving Sonos Spotify Connect not working is to update the DNS server. DNS server is a filing system for the internet that helps your devices to connect and work. When it gets some problems, it is not weird that you find your Spotify Connect not working on Android or iOS. Here is how to update the DNS server:
Step 1. Open your phone. Go to WiFi on your Settings.
Step 2. Hold down on the Network and tap Modify Network.
Step 3. Tap IP settings and change the DNS server to a public DNS such as Google DNS.
4. Restart Devices
Here is a universal fix for any problem that appears on Spotify. Yes! Just try to restart your Spotify app, the device that you have a Spotify app on, like a phone or tablet, and the device to which you want to connect Spotify, like a Sonos speaker or a PS4. By doing so, sometimes you will find that this Spotify Connect not working problem is fixed magically.
5. Update Spotify App
If you have not updated the Spotify app to the latest version, this Sonos, Marshall, or Alexa Spotify Connect not working problem may happen to you. Thankfully, Spotify is always working on an update to the Spotify app to resolve issues like this one. So just go to Spotify and update it with a few clicks.
For computer users: Open your phone. Go to WiFi on your Settings.
For Android users: Go to Google Play Store, find out Spotify, and tap the UPDATE button.
For iOS users: Go to App Store, tap the Apple ID image, find out Spotify, and tap the UPDATE button.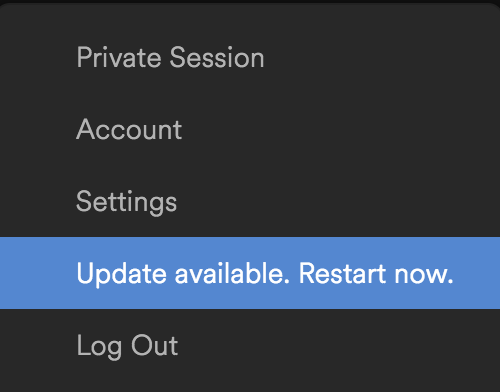 6. Perform a Clean Reinstall for Spotify App
Most of the common problems on Spotify can be solved by a quick reinstallation of the Spotify app. But only a few people know that a clean reinstall is more powerful for the problem removing for Spotify. Here I am going to introduce how to use clean reinstall to fix Spotify Connect not working on PC and other devices by taking Windows 10 as an example.
Step 1. Open Spotify and go to File > Exit > Start > Settings > System > Apps & features > Spotify > Uninstall.
Step 2. Enter %AppData% to the Start search bar and hit Enter key. It will open AppData\Roaming for you.
Step 3. If there is a Spotify folder in the new window, delete it. And delete any Spotify folder in AppData\Local (or C:\Users\*USERNAME*\AppData\Local\Spotify\Storage). You can also search Spotify and delete them if you find any Spotify folders.
Step 4. Turn off the computer. Wait for a few minutes, turn it on and go to install the Spotify app again.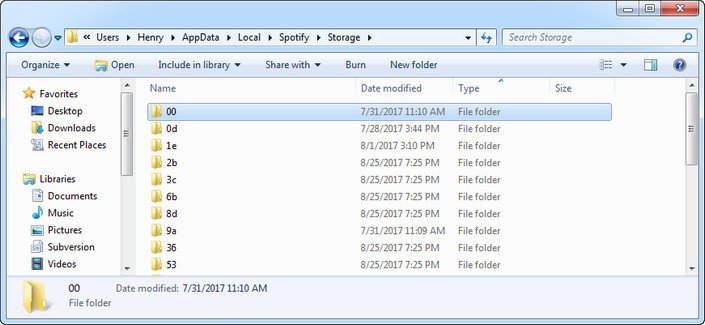 7. Find an Alternative for Spotify Connect
Another potential fix for iOS Spotify Connect not working is to go into iOS Settings > Spotify app, tap it, and enable mobile/cellular data. If this doesn't work, you can also toggle the Airplane Mode on and off to have a try. But if all of these solutions do not work for you, does it mean you have to forget Spotify? Don't give up so early. You just want to stream Spotify on Sonos, PS4, or other devices but the Spotify Connect PS4 not working problem stops you. Actually, you can just put aside Spotify Connect and try to play Spotify music on these devices directly.
But how? Since Spotify songs are protected so that you need to convert Spotify songs to common formats that are supported by your smart speakers with a professional Spotify converter which will convert Spotify to MP3, AAC, WAV, FLAC, and much more popular formats. This converter is ViWizard Spotify Music Converter. This converter outputs Spotify audios in high quality and 5X faster speed with ID3 tags preserved. Now you can download the free trial version of this Spotify converter to convert Spotify songs by yourself.
More Spotify Tips & Tricks

Matt Smith is an amateur writer engaged in ViWizard in 2013. He is a movie lover who write a lot of movie reviews for many websites and blogs.