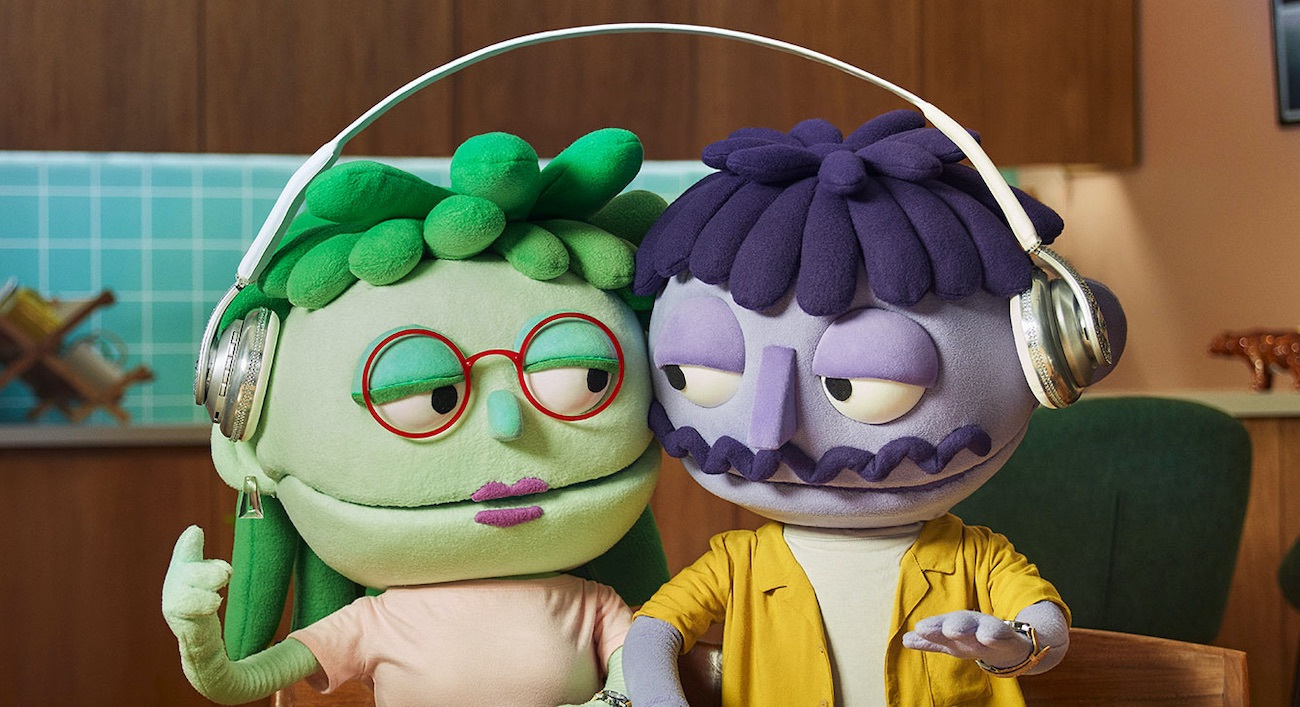 It's unavoidable that people who are living together will eventually share most of the things in their daily life, including what they listen to. She loves Amy Winehouse while you are so into Prince, even these two ever performed together. Who says you can't appreciate who she loves or she can't get stuck in what you enjoy? Spotify, a streaming music platform where most of your friends listen to music, learns the idea from that scenario and enter a new market.
For better use experience, Spotify launched its new subscription plan for couples - Spotify Duo. This subscription plan enables two users to share Premium under one subscription plan. Subscribers can be couples, flatmates, siblings or any combination of two. As always, Spotify provides new features for this subscription. This passage will help you export Spotify Duo. Let's see if this subscription plan is right for you.
Part 1.

What Is Spotify Premium Duo?

Spotify Premium Duo is a cost-effective subscription plan tailored for two individuals who reside together, whether you're a couple, roommates, or close friends. This plan is designed to enhance your music streaming experience while ensuring the privacy and individuality of both users, all with $14.99 per month.
Key Features and Advantages:
Individual Accounts: You each have your own login and personal music space. No more sharing passwords or worrying about mixing up your music.
Ad-Free Listening: Enjoy your favorite songs without any interruptions from ads. It's a seamless listening experience.
Offline Downloads: Both of you can download songs and playlists for offline listening, perfect for road trips or areas with limited internet access.
Playlist Sharing: You can easily share and collaborate on playlists. Discover new music together and create playlists for special moments.
Spotify Premium Duo and Premium Individual?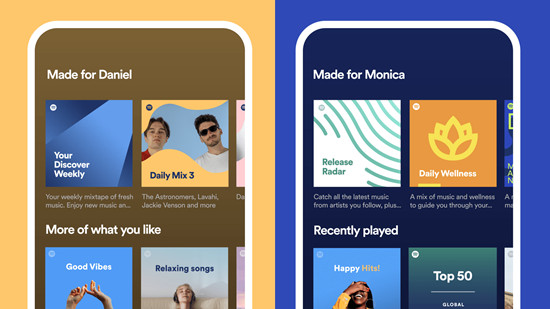 While Spotify Premium Duo ensures your access to the full Spotify Premium benefits, Spotify Premium Duo is not the same as other regular subscription plans, such as Spotify's Individual plan. Premium Duo is a more cost-effective option for two people at the same address, and it costs slightly more than a Premium Individual account but covers both users under one Duo plan (SAVE $6.99). Premium Individual costs $10.99 per month for each account.
If you haven't tried Spotify Premium, you can also try Premium Duo for free for 1 month.
| | | |
| --- | --- | --- |
| | Individual | Duo |
| Price | $10.99/month | $14.99/month |
| Account | 1 accounts | 2 accounts |
| Requirement | No | Address |
Frequently Asked Questions (FAQs):
To provide you with a clear understanding of Spotify Premium Duo, here are answers to some frequently asked questions:
Q1.Do we need to share a password with Premium Duo?
A1.No, you don't. With Premium Duo, each person has their own login credentials, so there's no need to share passwords. Your accounts remain private.
Q2.Can we keep our saved music and playlists separate?
A2.Absolutely. Both users maintain their individual libraries, saved music, and playlists. Premium Duo ensures your music preferences are distinct and personal.
Q3.How do we share playlists with each other?
A3.Sharing playlists is easy. You can send playlist invites to your partner via the Spotify app. Once accepted, you can both collaborate on playlists and share your musical tastes.
Q4.Is Premium Duo cost-effective compared to two separate Premium plans?
A4.Yes, similar to Spotify's Student Discount with Hulu, Premium Duo is designed to be budget-friendly. It typically offers savings compared to having two separate Premium accounts, making it an economical choice for duos.
Q5.Can we use Premium Duo if we're not living together?
A5.Premium Duo is specifically intended for individuals who share the same address. To use it, both users must reside together at the same location. Spotify will verfiy your address.
Part 2.

How Does Spotify Premium Duo Work?

When you subscribe to Spotify Premium Duo, both you and your partner each get your own Premium account and enjoy full Premium benefits, including ad-free listening and offline downloads. If you want to subscribe to Spotify Premium Duo, both of you need to meet one important criteria:
Living at the Same Address
To be eligible for Spotify Premium Duo, both users must reside together at the same physical address. This requirement is in place to ensure that the plan is used by individuals who genuinely share a living space. Spotify has implemented an address verification process to ensure compliance with this eligibility criterion. Initially, Spotify had considered using GPS to verify user locations, but they abandoned this idea due to user privacy concerns. Instead, they've opted for a different approach to protect your privacy while confirming your eligibility.
Things to Keep in Mind:
Premium Duo is designed for two people only. If you have more family members to include, check out Spotify's Family plan for larger groups.
Premium Duo may not be available in all regions, so make sure to check if it's offered in your area.
If you and your partner no longer live together, you may not be eligible for Premium Duo. You can always switch to a different plan if your living situation changes, such as Spotify's individual plan.
While you can share the subscription cost, one of you will be responsible for the payment. It's important to clarify payment arrangements with your partner.
If you are in Spotify's Family plan, you may not be able to change the subscription to Premium Duo. You have to wait for your current Premium to end.
While you can cancel your current Duo plan with your partner and join in others', you can only switch Duo plans once a year.
Part 3.

How to Set Up a Spotify Premium Duo Account

Are you ready to join the Duo plan with your partner? Signing up for a regular Spotify Premium plan is a easy. Here's how to get started:
3.1 How to Start a Spotify Premium Duo Plan: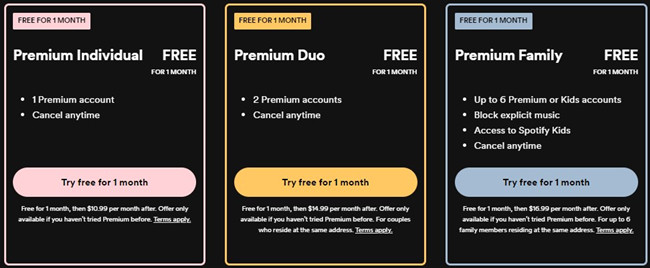 Visit Spotify's website or app.
Sign in or create an account.
Navigate to the Premium section on your account's page and select "Premium Duo."
Provide payment information.
Confirm the purchase.
3.2 How to Join a Spotify Premium Duo Plan:
Ensure both you and your partner live at the same address.
Log in to your existing Premium account.
Visit the Premium Duo section.
Upgrade to Premium Duo.
Invite your partner using their email, Whatsapp, or anything.
Your partner accepts the invitation, and you both enjoy Premium Duo.
3.3 How to Invite or Remove Members in Spotify Premium Duo:
Log in to your Premium Duo account.
Go to the "Manage Duo" section.
Click "Invite Members" to add someone.
Enter their email, and they accept, both of you have to enter the same address followed by verify your address in the activation of the Duo plan.
To remove someone, click "Remove Member."
3.4 How to Create a Spotify Duo Mix: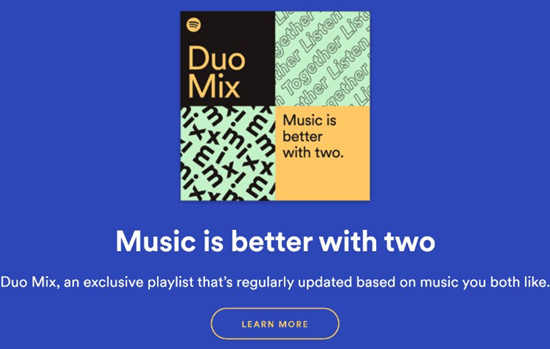 Open the Spotify app.
Go to the Premium Duo hub under "Your Library" or "Home" section.
Click "Duo Mix."
Spotify creates a shared playlist based on both your music tastes.
3.5 How to Share Spotify Playlists with Each Other:
Open the Spotify app.
Find or create a playlist.
Click "..." (More).
Select "Collaborative Playlist."
Share the playlist link with your partner.
Both of you can add and edit songs.
Part 4.

How to Keep Spotify Premium for Free Forever

It's a great idea that Spotify rolled out this subscription plan for couple users, however, restrictions like you can't listen to Spotify Duo playlist offline. What's more, you have to reenter your personal location many times to maintain the subscription to Spotify Duo may make you uncomfortable. But thanks to ViWizard Spotify Music Converter, you'll be able to download and save Spotify Duo playlist directly to your local file folder for offline listening.

Designed with advance decoding technology, ViWizard Spotify Music Converter can help both Premium subscribers and Free users to download music with the original sound quality. As ViWizard supports six popular audio formats like MP3, AAC, and more, you can save Spotify Duo playlist to MP3 for playing on any device. Here's a guide on how to download Spotify Duo playlist via ViWizard Spotify Music Converter.

Key Features of ViWizard Spotify Music Converter
Free Trial
Free Trial
* Security verified. 5, 481,347 people have downloaded it.
Download Spotify songs, albums, playlists, podcasts, audiobooks
Convert Spotify music to lossless MP3, AAC, FLAC, WAV, M4A, M4B
Support playing offline Spotify music on any device at any time
Compatible with Windows and macOS, as well as, the latest Spotify
Step 1

Import Spotify Duo Playlist to ViWizard Software

First up is to pull up ViWizard Spotify Music Converter then it will load the Spotify app immediately. Find your Duo Mix playlist and copy the playlist link. Go back to ViWizard software and paste the link into the search bar on the converter. Then click on the + button to load songs.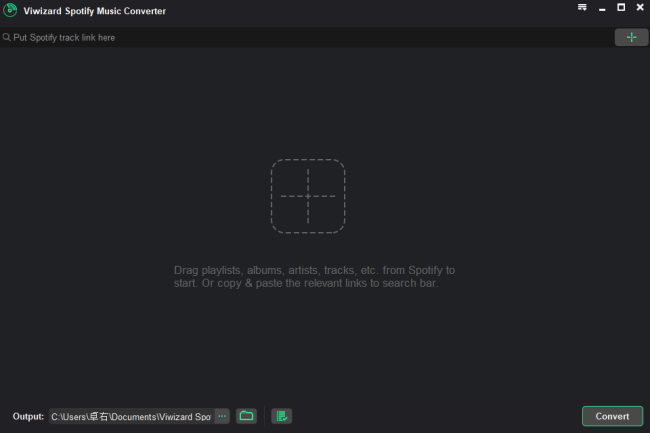 Step 2

Set the Output Format and Parameters for Spotify

To set the output preferences, click the menu bar, select the Preferences option, and there will pop up a window. Here you can set MP3 or other format as the output format. And you can also adjust the bit rate, sample rate, and channel.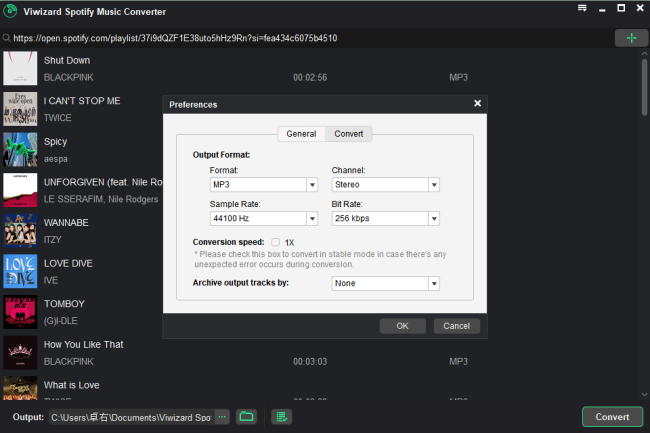 Step 3

Start to Download Spotify Duo Playlist to MP3

Once all the setting is finished, click on the Converted button to let ViWizard Spotify Music Converter download all songs in Duo Mix playlist. After conversion, you will find all the downloaded songs in the conversion list by clicking the Converted icon.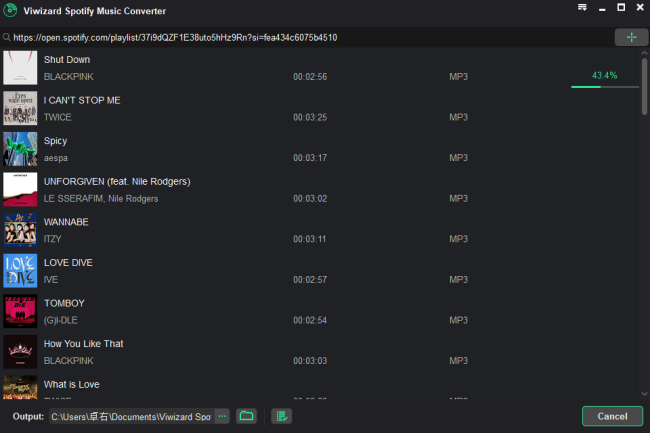 Conclusion
Spotify Premium Duo enables two people living together each to get their own Premium account for 1 discount price. With this feature, you can enjoy Duo Mix playlist in Spotify. And if you want to play and keep your Duo Mix playlist forever, then you can use ViWizard Spotify Music Converter. After that, you can import downloaded Spotify Duo Mix playlist to your phone or anywhere available for you to stream these songs.