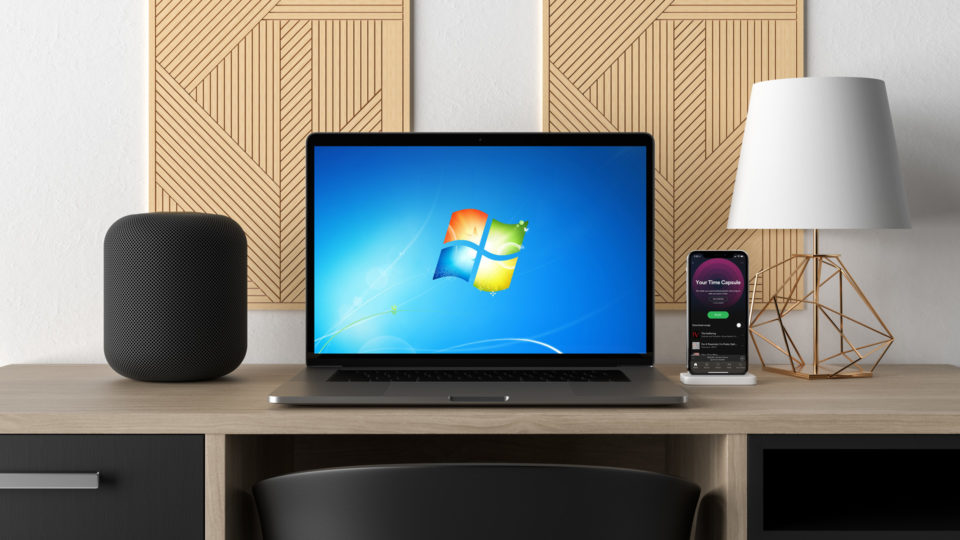 HomePod is a breakthrough speaker that delivers high-friendly audio wherever it's playing. Together with Siri, it creates an entirely new way for you to discover and interact with music at home. And it can help you with everyday tasks – all with just your voice. Although HomePod features its good audio quality, there has been quite a fuss made of Apple's limit to the speaker. As HomePod is developed by Apple company, it is more compatible with Apple Music. However, Spotify is the most popular streaming service on earth – and that playing Spotify on HomePod can be a bit fiddly. Here we thought we'd talk you how to play Spotify on HomePod easily.
Spotify allows users to stream its music to various smart speakers, including Sonos, Amazon Echo, Bose SoundTouch, and more, by using Spotify Connect. But you cannot use this feature to play Spotify on HomePod currently. So, you can only AirPlay Spotify from your your iPhone, Mac computer, or Apple TV to HomePod. Or if you have your own music collection for your favorite Spotify content in iTunes, it's a simple task to play those music files through the Music or Podcast app so the audio is transfer to your HomePod speaker.
Part 1. How to AirPlay Audio from Spotify on HomePod using Control Center
To play Spotify on HomePod, you can try to transfer the Spotify audio from your iPhone to your HomePod to keep playing from where you left off. If you're not sure whether you have enabled some related settings to play the audio from your iPhone to HomePod, follow these steps.
To set up AirPlay for HomePod on iPhone: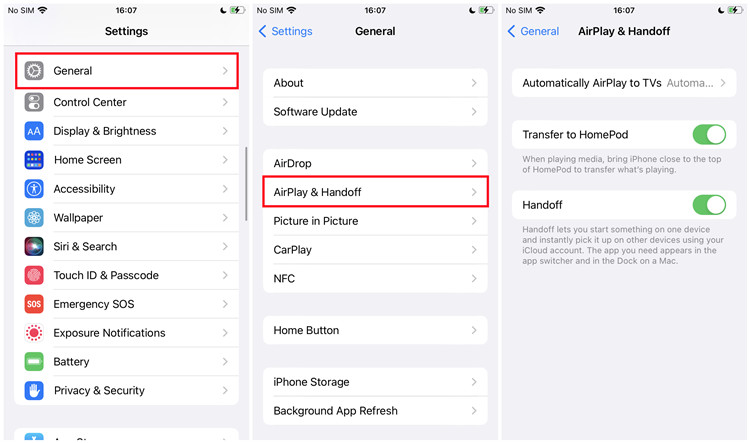 Step 1. Make sure Bluetooth is turned on and the same Wi-Fi network as HomePod is connected on your device. To turn on Bluetooth, go to Settings > Bluetooth, and then switch Bluetooth on. To check the Wi-Fi network, go to Settings > Wi-Fi.
Step 2. Make sure to enable the AirPlay settings is enbaled for the audio transfer to HomePod. On your iPhone, go to Settings > General > AirPlay & Handoff, then make sure Transfer to HomePod is turned on.
Step 3. Hold your iPhone near the top of HomePod.
To transfer Spotify audio to HomePod from iPhone: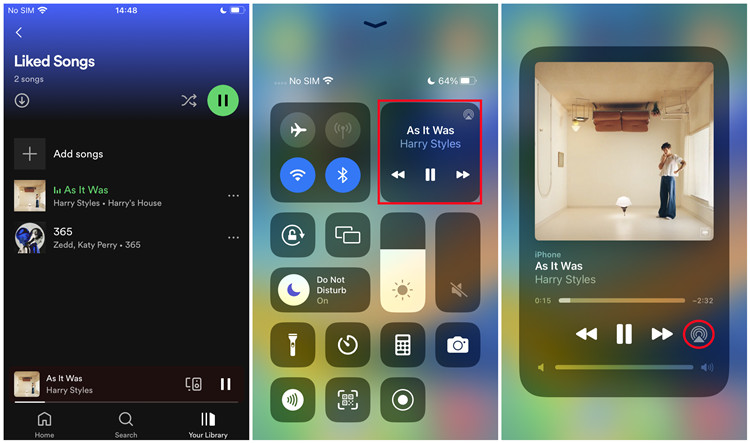 Step 1. From the home screen of your iPhone, open the Spotify mobile app.
Step 2. Head to the Spotify content you wish to play on the HomePod.
Step 3. Select Play.
Step 4. Open the Control Center on your iPhone. For iPhone X or later or iPad with iPadOS 13 or later, swipe down from the upper-right corner of the screen. For iPhone 8 or earlier on iOS 11 or earlier, swipe up from the bottom edge of the screen.
Step 5. Tap the audio card, tap the AirPlay button, then select your HomePod speaker. You can even choose multiple HomePod speakers if you have more with your members. Now the audio should be transfer to the selected HomePod speaker and you should be able to listen to the Spotify content that's playing from your iPhone or iPad.
Part 2. How to Play Audio from Spotify on HomePod through Apple Music
You can effortlessly stream music, videos, and games from any Apple devices to the HomePod speaker via AirPlay, but you cannot enjoy the playing with your voice better. Without iTunes and Siri, this significant option may be no longer so perfect. iTunes is a good partner for both Siri and HomePod. You can ask Siri to play any music storing in your iTunes library. If you want to enjoy the function of voice control better, you can transfer Spotify music to iTunes library for playing.
Due to the limitation of format protected by Spotify, you are not allowed to stream Spotify music on any other devices or players directly. That's not a big concern for us, because we can get rif of the protection with the help of ViWizard Spotify Music Converter. It is a professional and powerful music downloader for both free and premium Spotify users. With it, you can download and convert Spotify music into several common audio formats for playing anywhere.

Key Features of ViWizard Spotify Music Converter
Download and convert Spotify music to HomePod supported formats
Preserve Spotify music with very high quality and ID3 information
Remove format protection from Spotify music efficiently and fastly
2.1 Download Spotify music files for Audio Import Support by iTunes
Please pick the Windows or Mac version of ViWizard depending on your computer OS. We'll let you through how to download the desired music content from Spotify into DRM-free audio files.
Step 1

Import Spotify Songs to ViWizard

After launching ViWizard Spotify Music Converter on your computer, it will open theSpotify app automatically. Then find your favorite songs or playlists in Spotify and then drag and drop them to the interface of the converter. Or you can simply copy and paste the Spotify music link into the search box on the main screen of the converter.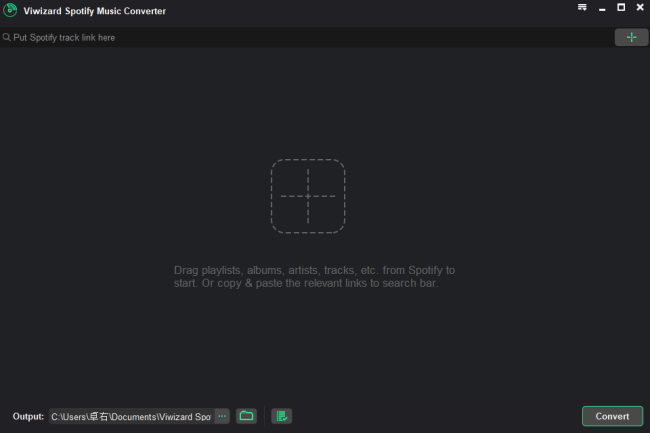 Step 2

Set the Audio Preferences for Spotify

When the music is loaded successfully into the converter, you can simply click the menu bar and select Preferences. Then you'll be asked to select the output format for Spotify music. Currently, it supports MP3, AAC, M4B, WAV, M4A, and FLAC. You can also adjust the bit rate, sample rate, and channel to make the music more personalized.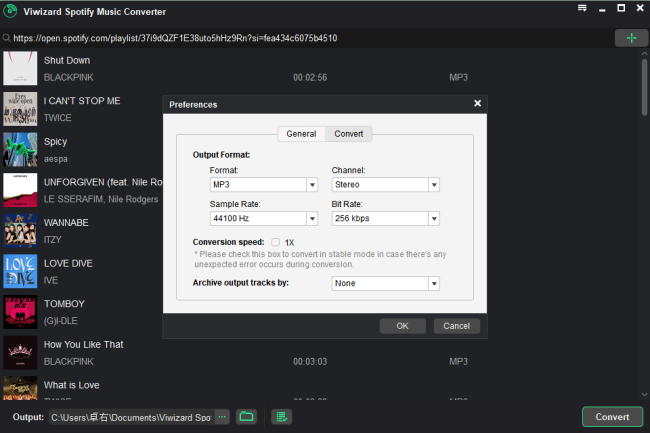 Step 3

Download Spotify Songs to MP3

Once the settings are customized according to your needs, you can start converting Spotify music to MP3 or other formats by clicking the Convert button at the bottom right. When the conversion completes, you can click the history folder to locate the converted music.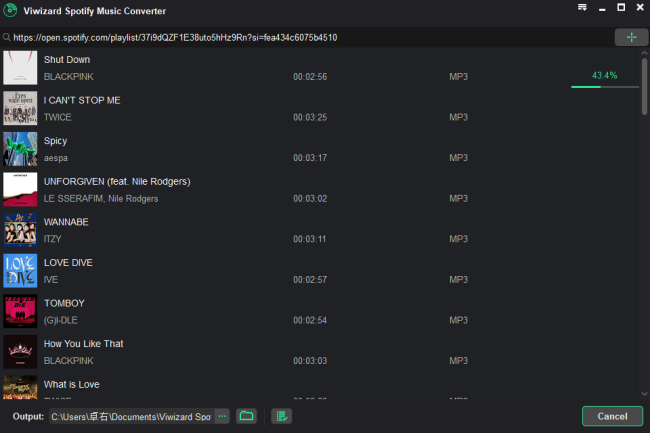 2.2 Sync Apple Music library with Spotify music files to iPhone/iPad
Now please pick your device to transfer the downloaded Spotify songs or podcasts to your iTunes library for listening on your HomePod.
To add Spotify audio files to iTunesapp:
Step 1. On a non-separate computer device, open the iTunes app.
Step 2. To add those Spotify audio files to the iTunes desktop app, choose File from the top menu > Add File/Folder to Library (iTunes), and then browse for those audio files in Windows Explorer or Finder to open.
Step 3. Once selected, the audio files will be downloaded and added to your iTunes library under Music section.
Step 4. If you have a selection of audio files of podcasts and wish to play them from the Podcast app, you may need to open the options menu for those audio files > Song info > Options > media kind and make sure Podcast is selected. Just head to the Podcast content and view those items.
Now it's time to sync those Spotify audio files to the Music app on your iPhone or iPad. You'll want to create iTunes or Apple Music playlist based on those files for better organization.
To sync Spotify audio files to the Music app:
Step 1. Connect your iPhone or iPad to the iTunes app.
Step 2. To sync those Spotify audio files to the Music app, select your iPhone or iPad when prompts in iTunes next to the Apple Music contents menu.
Step 3. From here please select the audio files to sync. For Spotify music files, select Music under Settings. For the music files you sort into Podcasts, select Podcasts instead.
Step 4. For Music, make sure "Sync Music" > "Sync the entire library" or "Selected playlists, artists, albums and genres" is checked. For Podcast, make sure "Sync Podcasts" > "Automatically include" is checked. Then, confirm the audio files to transfer.
Step 5. Click Sync.
Step 6. When the Syncing is finished, click Done.
To access Spotify audio files in the Music app:
Step 1. On your iPhone or iPad, open the Music or Podcast app.
Step 2. To access Spotify music, head to Music > Library > Recently Added or Downloaded to view all those Spotify audio files. To access Spotify podcast, head to Podcast > Library > Recently Updated or Downloaded to find those audio files.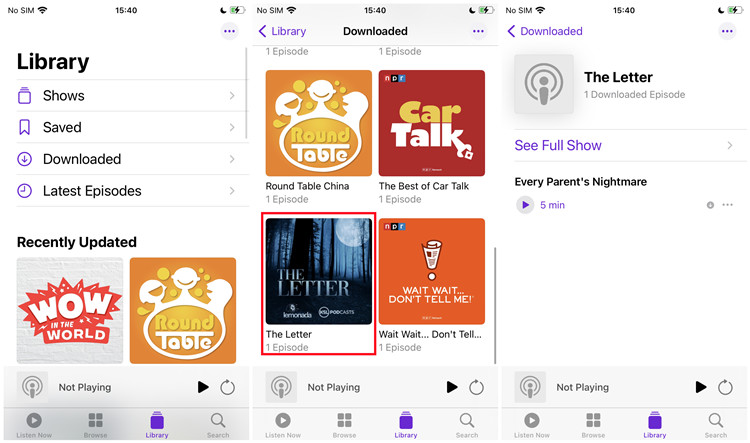 2.3 Control audio from Spotify on HomePod through Apple Music
Step 1. Open the Music or Podcasts app that stored all the downloaded audio files on your iPhone or iPad, then tap the playback controls.
Step 2. Tap the AirPlay button, and then select your HomePod.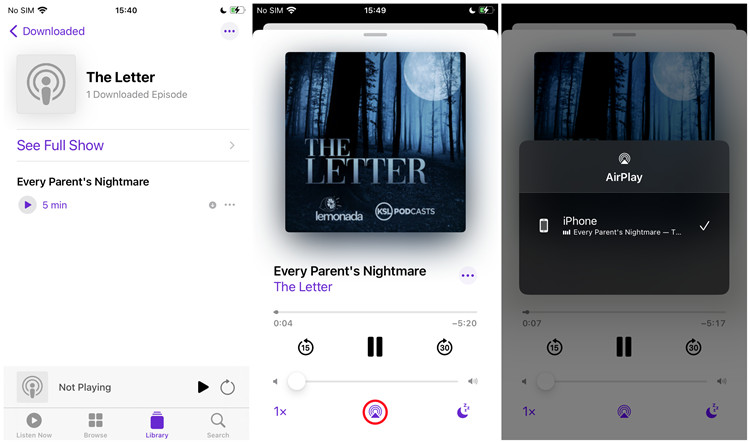 Step 3. To return to the playback screen, tap outside of the AirPlay options.
Step 4. Select Play button to play the current item, or swipe down from the top of the screen, then select a different item to play.
Step 5. To add an item to the Playing Next queue on HomePod, touch and hold the item, then tap either Play Next or Play Last.
Extra Tip: How to Fix Spotify Not Playing on HomePod
Lots of users would ask does Spotify work on HomePod? Sure, with the above steps, you can successfully play Spotify on HomePod. But sometimes, there exists lots of issues with the playback of Spotify on HomePod. Some users complain that HomePod not playing Spotify, but they don't know how to solve it. Don't worry! We'll offer several solutions that can help you resolve this problem easily.
Solution 1. Update your device
If your device isn't running the most up-to-date version, you would encounter lots of errors when you use your devices with other applications, including Spotify.
Solution 2. Restart your device
Try restarting your iPhone, iPad, Mac computer or Apple TV. Then open the Spotify app on your device to play music.
Solution 3. Uninstall and reinstall Spotify
Sometimes, there is the problem happening with your Spotify app. You can delete the Spotify app and then download and install it to your device again.
Solution 4. Update the Spotify app
Make sure that your Spotify is updated to the latest version. If not, go to update the Spotify app on your device.
Solution 5. Contact Apple support
If you still cannot resolve your problem, you can contact Apple support.
Conclusion
Now you've known how to play Spotify on HomePod, then you can quickly listen to Spotify music. But if you want to have a better listening experience, you can download Spotify music as MP3 files via ViWizard Spotify Music Converter. With the help of ViWizard program, you can not only listen to Spotify music on HomePod, but also share your favorite playlists or songs from Spotify with your friends.