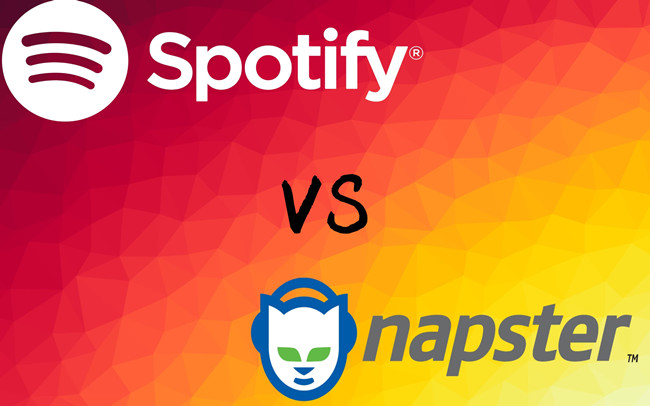 With online music streaming being the popular way to listen to music, more companies are starting to focus on this field. Napster, as the old king of music sharing platform back in 2000, is also now a digital music service. While the new king Spotify, is gaining a larger audience throughout the world.
Napster or Spotify, which is better for 2020? Today we're going to dive deep on these two music streaming platforms, I'm sure you'll get your own answer.
What Are Napster and Spotify?
Napster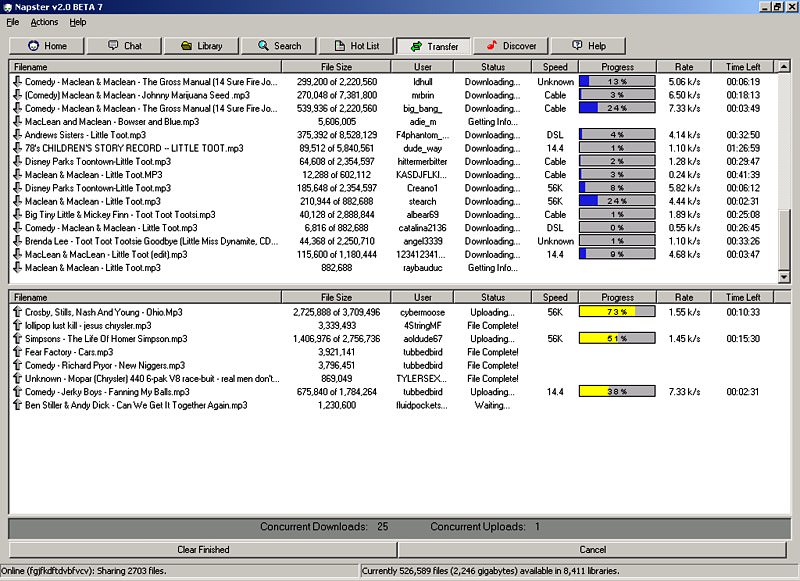 Napster was originally founded in 1999 by two teenagers. It started as a peer-to-peer music sharing platform, users can upload files to the platform and others can download everything they found from that. Everybody can use its software application to share digital music files for free. It pioneered a new way to get music off the internet, and at a time people were crazy about finding new music on Napster. And Napster became extremely popular, at its highest point, nearly 80 million users signed up on its network.
However, the service didn't last long. Napster was found illegal against copyright law. RIAA asserted Napster is guilty of distributing unauthorized copyrighted material. And later in 2001, Napster was forced to shut down.
Since then the brand changed a lot over the years. And the biggest one is that the music streaming service Rhapsody made a deal to acquire subscribers from Napster. In 2016, Rhapsody rebranded its service as Napster and rolled out a paid subscription service, and it now continues to expand as one of the on-demand music streaming platforms.
Spotify
Founded by Daniel Ek and Martin Lorentzon in 2006, Spotify debuted as a small company in Stockholm, Sweden.
It came as a paid subscription service, aiming to fight against the controversial online music file-sharing network like Napster. But two years later, it started to offer a free service with ads in an attempt to boost its 10$-per-month subscription plan.
Over time, Spotify becomes one of the largest music streaming providers and it holds more than 286 million monthly listeners across the world, over 110 million of them are Premium users, which makes it the world's most used music platform in the world. Besides, Spotify never cease to expands its music library and updates its features for users. Over 50 million tracks are available on Spotify, features like Discover Weekly and Wrapping up are broadly welcoming among users.
Napster Premier vs Spotify Premium
Napster offers 30-day free trial, and after that, user has to choose one of its plans which include $4.99 Radio plan, $9.99 Premier plan for ads free on-demand music streaming service and $14.99 Family plan for up to 5 members.
Spotify provides free ad-supported streaming service and $9.99 Premium plan for undisturbed music streaming. Also there're $14.99 Family plan and a Student plan for $4.99.
Next up there'll be a comparison on how their paid subscription plans perform in different aspects.
Audio Quality
Napster provides the highest streaming quality as 320kb/s on mobile app, however on its PC client, users can only download songs with 192kb/s at most.
On Spotify, users can switch the streaming quality from low to very high which is 320kb/s, the download quality is consistent with the current streaming bitrate.
Speaking of audio quality, it's always a very personal thing, you can't verdict only by someone else's words. Thus you'll have to hear it to believe. But since both Napster and Spotify are streaming music online, the quality might be different as the internet connection becomes unstable. So the best way to compare them is to download a Napster song and get the same track from Spotify with ViWizard Spotify Music Converter, and then play them offline in the same media player. In this way, nothing can fool you from judging the quality except for your ears and mind.

ViWizard Spotify Music Converter Key Features
User Experience
Napster uses pure white as its background, and generally it's a bit messy and obscure when users want to find something specific. The title of each part is not big enough to stand out from the actual content and the graphics are not self-explanatory enough to help users to figure out what it really is without reading the description.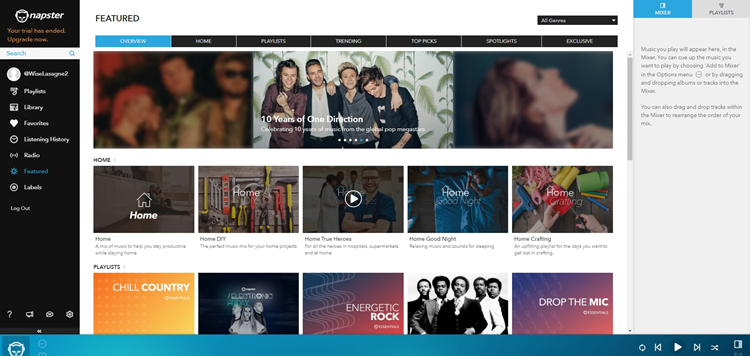 Consistency, is what you can feel over on Spotify's webpage, PC client and mobile apps. With a slick interface lining with recommendations all over its page, Spotify implies a dark background that won't make you feel excessive no matter how many materials it puts on each page. And each photo is brief enough to let you know what you're going to hear in it.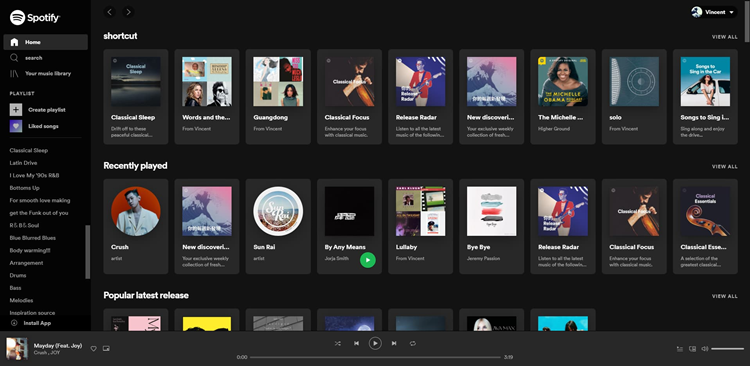 Overall, user experience is far more better on Spotify especially with its algorithm which is trying to know what you want to listen to.
Music Library
Napster boasts a music library of more than 40 million songs, Spotify stores with more than 50 million tracks including songs and podcasts. If you listen to a large catalog of songs, Spotify will help you get more you want, or if you want more from the radio, Napster would be better for you.
Summary
| | | |
| --- | --- | --- |
| Provider | | |
| Music Library Size | 50 million songs | 40 million songs |
| Subscription Plans | Free,Student, Premium, Family | Free, unRadio, Premier, Family |
| Cost | 4.99$ for Student, $9.99 monthly for Premium | 4.99$ for unRadio, 9.99$ for Premier |
| Supported Platforms | Windows, macOS, Linux, iOS, Windows Phone, Android, streaming boxes, game consoles |  Android, iPhone, iPad, iPod Touch, & Windows Phone, Mac or PC, Xbox and Sonos |
| Subscribers | 186 million | 3.5 million |
| Music Quality | 320kbps for Premium, 96kbps for Free | 320kbps |
| Audio Format | OGG Vorbis | AAC |
Bottom Line
Napster is no more the music sharing platform back in 2000, and all it leaves for now is its brand and the logo. If you're a Nostalgic person, the logo of Napster may be the reminiscence of those good old days, but the difference is, the reign is gone. Spotify is now leading a new way of digital music streaming service, which might be the right way for both artists and listeners.Time changes, but the music doesn't change, you can still get music from Napster and Spotify for offline listening and enjoy those everlasting moments.
More Spotify Tips & Tricks