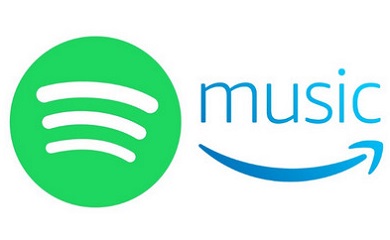 When you think of music streaming, Spotify will definitely come first in handy. Apart from being the world's number one music-streaming service, it offers a free plan which also includes adverts. Even though being founded way back in 2008, other audio services have been coming up, giving Spotify a tight competition in various fields. One such is Amazon Music Unlimited which was released in 2014. This music service offers tens of millions of music majorly featuring the most popular artists you can find in the market today. Amazon Music Unlimited also lets you listen to your favorite songs that are on-demand as well as downloads for offline use.
Here let's look at the differences between Amazon Music Unlimited and Spotify from a wider perspective, including design, price, music library, sound quality, compatible devices and more.
Spotify vs Amazon Music: Special Features
There are lots of differentiations in terms of the unique features of these two music streaming services. If you love curated mood-based playlists, then Spotify should be your choice. With this service, you are able to discover the right kind of music you may want to listen to. Spotify includes features like 'Release Radar' and 'Discover Weekly'. These are customized playlists which you can use to find new music as well as old ones that you have listened to before.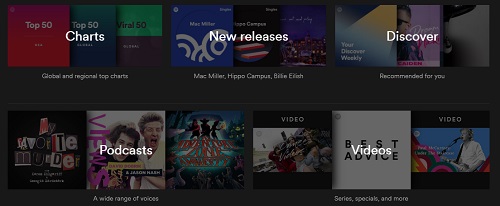 However, in comparison of Amazon Music vs Spotify, it is felt by many users that Amazon Music Unlimited has a compassed integration. What gives this service a plus is the 'Smart Assistant Alexa' and 'Amazon Echo' features. Alexa enables you to play your music without the inclusion of any extra settings. Additional lyrics integration of karaoke-like scrolling music makes this service really cool. This scrolling music feature moves in time with the lyrical performance, giving you the easiest of time when searching for your favorites.
Spotify vs Amazon Music: Price
The price comparison is where the tact matters more. Spotify has considered those who are in business as compared to Amazon. Spotify has a free tier service inclusive of advertisements which you can make use of in experimenting what works best for you. Its Premium membership goes for $9.99 a month and Family subscription goes for $14.99 per month. However, students can get a monthly subscription for $4.99 only.
Amazon Music Unlimited charges only $7.99 per month or a discounted $79 per year for its Prime members. For those not in this category, are needed to part with $9.99 each month to enjoy this service. Students also get a discount of $4.99 monthly subscription. Amidst all these, Amazon has a special offer to its echo users at a price of $3.99 a month.
Spotify vs Amazon Music: Music Library
Spotify boasts of 40 million songs with quite a good bit rate. This service also allows you to have 10,000 songs in a playlist. Amazon on the other hand talks of 29 million songs in their library and a song limit of 100,000 tracks. Amid these reports, both services will let you come up with your own playlists. You can decide to share with friends or save to your personal collection. Besides, Amazon Music Unlimited not only lets you listen to your favorite songs online, but also allows you to download and save the songs to any other device for offline use.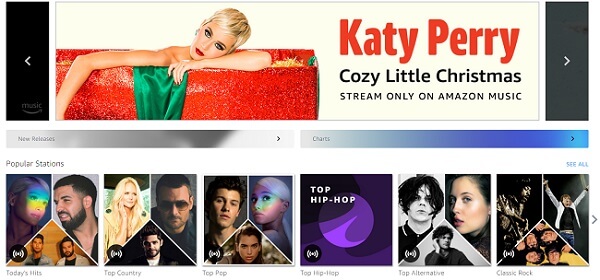 Spotify, on the other hand, also supports offline mode. But it's only available to Premium users. For Free users of Spotify, they can only stream the music online. To download the Spotify music offline on common MP3 players or mobile devices, they need to either upgrade to Premium, or use some 3rd-party dedicated Spotify music downloading software, such as ViWizard Spotify Music Downloader. It's able to download Spotify songs even with free account and save them as MP3 and other formats for offline listening.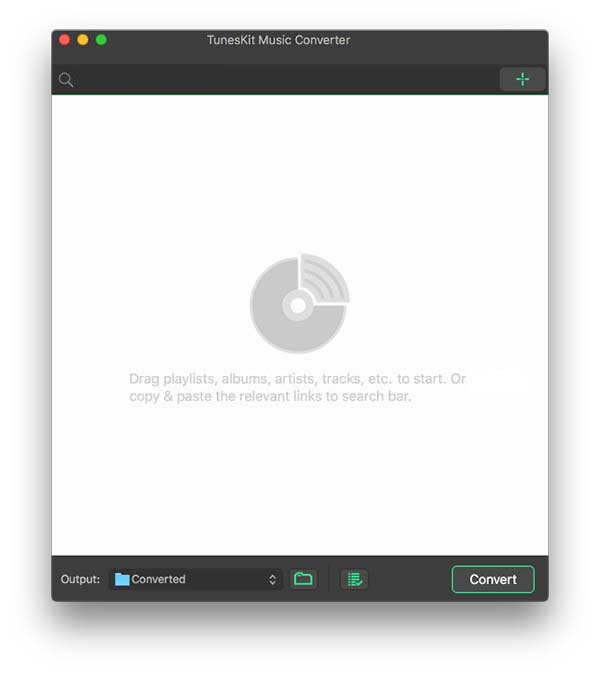 Spotify vs Amazon Music: Sound Quality
When it comes to music quality of Amazon Music Unlimited and Spotify, there are settings you can employ to choose your quality preference. Apart from the recommended Auto setting, you can tune to Best Quality, Balanced or Fastest Streaming setting. Spotify Premium tier streams at 320kbps, which is quite a faster rate than most music streaming services. This, however, does not apply to the free tier.
Amazon Music Unlimited, on the other hand, offers 256kbps. This is quite a lower bitrate as compared to its counterpart. However, you can choose to adjust the audio quality via the settings. It also has voice-controlled features which can take you a long way in terms of improving the sound quality.
Spotify vs Amazon Music: Design
Spotify's layout is quite simple to use. It lets you tailor your home screen to your personal artist choices. This will, however, depend on what you pick during your first visit as the service will gear towards that direction each time you come on board. Besides, Spotify allows streaming to a wide array of devices as long as they support Spotify Connect.

What makes Amazon Music Unlimited a bit ambiguous is the overloaded tabs. Even though it has the best-looking interface, the numerous tabs found at both top and bottom could be a drawback to some users. Otherwise, it is the only service that supports Alexa voice control, making it unique in its own way.
Spotify vs Amazon Music: Supported Devices
There are many platforms via which you can play Amazon Music as long as you have installed the Amazon Music app on your devices. These include iOS, Android, Mac, Window operating system devices, Echo/Sonos portable speakers, Car Stereos among others. Besides, it has Chromecast compatibility which lets you control the music once it is being cast.
Comparing Amazon Music Unlimited and Spotify in terms of supported devices, you will find that Spotify is mostly available everywhere. Research shows that at least 60 countries have access to Spotify. Probably this is what translates to the over 140 million active users that rely on Spotify. Besides, most of the popular devices can use Spotify, such as smarts TVs, Xbox, Sonos, Android and iOS devices among other mobile app and web-based players.
Side-by-Side Comparison Table: Spotify vs Amazon Music
| | | |
| --- | --- | --- |
| Provider | | |
| Music Catalogue | 40+ million songs | 29+ million songs |
| Subscription Plans | Free, Premium, Family | Free, Individual, Family |
| Cost | $9.99 monthly for Premium, $14.99 monthly for Family | $7.99 monthly for Individual, $14.99 monthly for Family |
| Supported Platforms | Windows, macOS, Linux, iOS, Windows Phone, Android, streaming boxes, game consoles | macOS, iOS, Windows, Android, FireOS, Alexa, smart TVs, etc. |
| Subscribers | 87 million | tens of millions |
| Music Quality | 320kbps for Premium, 96kbps for Free | 256kbps for all |
| Audio Format | OGG Vorbis | MP3, AAC |
| Restrictions | Songs are protected with DRM | Songs without DRM, but with watermarks |
Conclusion: Spotify or Amazon Music? Which Music Service to Choose?
A closer look at Amazon Music and Spotify will leave you undecided for various reasons. However, there are areas where one service will outweigh its counterpart. From the above description, Spotify will work better in terms of music collection and availability. Despite this, Amazon Music has a cutting edge with its relatively low price and Echo users can enjoy as low as $3.99 a month. So if you are an Echo user, you ought to consider Amazon Music Unlimited. Apart from its considerable cost, Amazon does perform a little bit below Spotify. Spotify comes with a good sound quality and is also easy to use. Besides, the free plan with advertisements comes as a plus to many abhorred.