In recent years, there're many music streaming platforms that rush into the market. But Spotify and iHeartRadio might be two of the most unique platforms for music lovers. They almost cover all the on-demand music needs from listeners. And still, they continue to explore more possible listening experience and make the state of music get better and stronger.
What's better: Spotify or iHeartRadio? Today, we're going to look at these two music streaming services and help you choose the better one for you.
Spotify vs iHeartRadio: Features
Spotify and iHeartRadio are two of the most popular music streaming platforms, but they actually focus on different aspects and audiences. And so there'll be different features on each platform, here're some main features of these two.
Spotify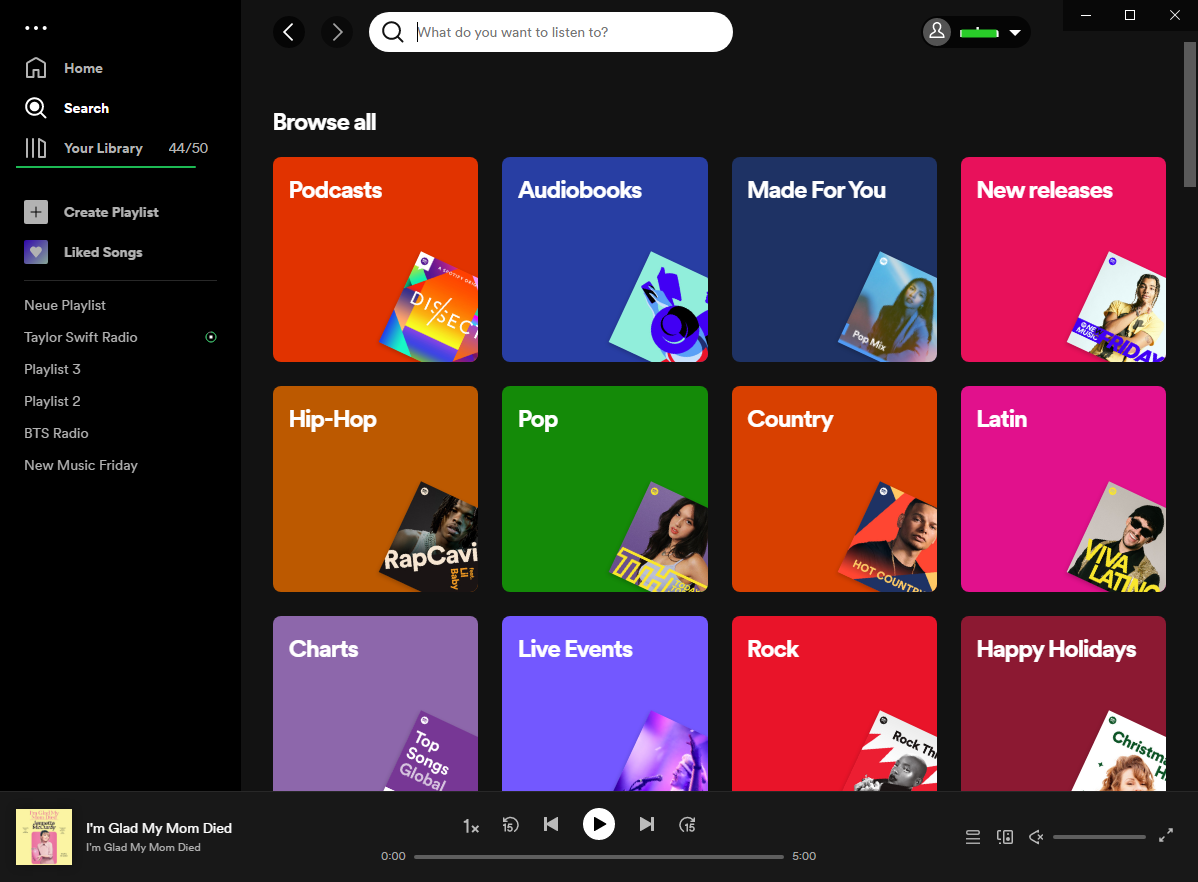 Officially Curated Playlists
Spotify provides a huge number of playlists made by its curators. Covering songs from different genres of music, these playlists can help you find what you want to listen to with constant updates. That ensures its music in playlists will never get outdated and always give you a new experience.
Discover Weekly
Wanna get the best out of Spotify? Check out your Discover Weekly playlist brought to you every Monday. Curated by Spotify's top-notch recommendation algorithm, songs in this playlist will never let you down.
Connect Your Devices
Spotify supports play and control songs on multiple devices. Start Spotify on a device, connect it to another device and you're free to control playback and volume each other.
Autoplay
Have you ever imagined that someone knows about all your music taste and keeps naming songs you'll like? Spotify does it. With the magic from Autoplay, you'll get an endless recommendation from your playlist with similar songs and you definitely won't get bored with it.
Video Podcast
In Spotify's latest update, video podcast is now available on desktop and mobile apps. You'll never have to turn to YouTube and search for the podcast you like. Spotify supports background playback which enables you to switch to other apps while listening to the podcast seamlessly.
iHeartRadio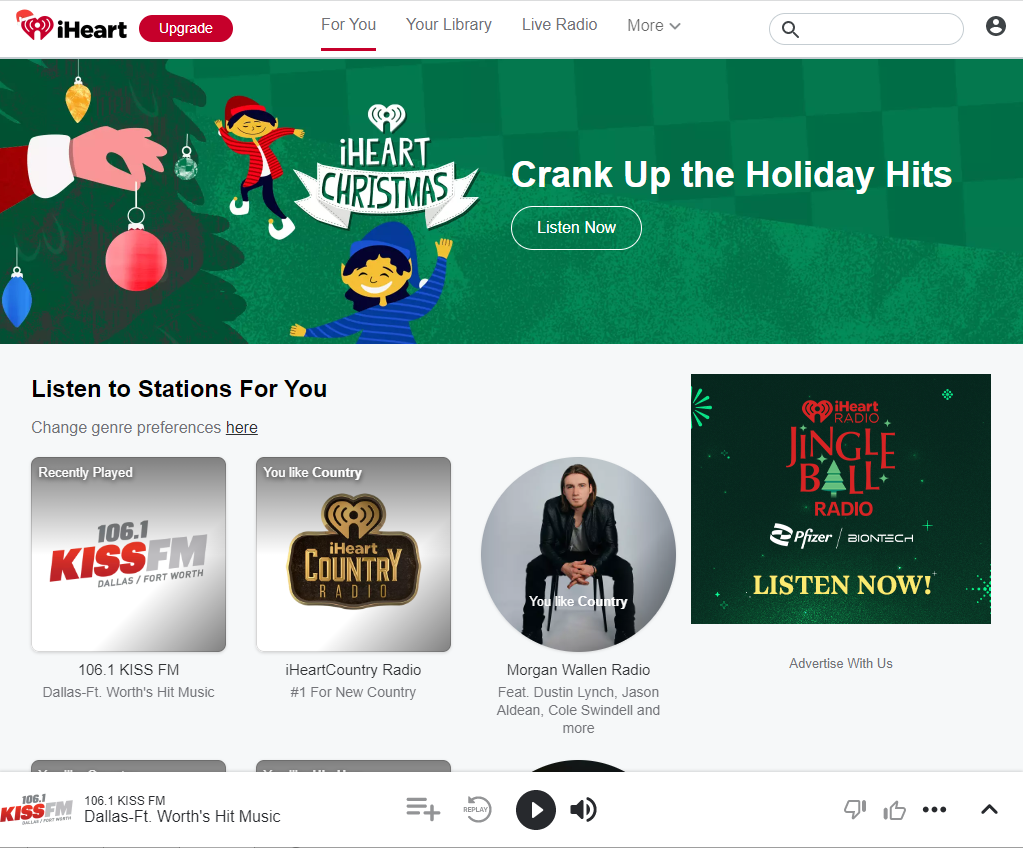 Live Radio
As written in its name, iHeartRadio provides hundreds of the best radio stations across the United States and Mexico.
Custom Radio Stations
Select your favorite genres and start your iHeartRadio station experience right away. A list of customized stations will be brought to you with millions of tracks and you can adjust how much you want to listen to between new artists and your favorites.
Entertainment News
With news from the world of music, iHeartRadio updates feed for listeners on a daily basis. From celebrities kiss-and-tell to latest viral music, the quick-hit coverage keeps you informed with all the big news from the music industry.
Live Events
iHeartRadio sponsors music events all around the world. If you can't make it to a concert, iHeartRadio provides news and live videos from all the live events it curates.
Spotify Premium vs iHeartRadio All Access
Spotify Premium is the paid version of Spotify, and as its counterpart, iHeartRadio rolls out All Access plan with all the paid features in it. The following part will show you how they compare with each other in some core aspects.
Streaming Quality
On Spotify, users are allowed to switch the sound quality from low to very high, and the highest bitrate available is 320kbps. On iHeartRadio, the streaming quality is limited to 128kbps which might be the downside for it if users only use it for streaming music.
If you want to compare the sound quality between Spotify and iHeartRadio, the best way is to stream the same song downloaded from each platform on the same music player. So before you'll be able to do that, you need to download Spotify songs with the ViWizard Spotify Music Converter and get the iHeartRadio songs for offline listening.

ViWizard Spotify Music Converter Key Features
Music Library
Spotify owns 50 million songs and iHeartRadio possess a library of 30 million tracks. And Spotify still keeps expanding its library at a significant speed by enrolling new artists and songs in its New Releases section. And the Release Radar can help listeners find more new songs specially curated for them.
So if you have a wide range of listening tastes and are always looking for new music, Spotify is a better choice. And if you're into live radio, iHeartRadio will always keep you on.
Pricing
Spotify Premium costs 9.99$ per month, unlocking features like ad-free listening, offline playback, on-demand play and unlimited skipping.
iHeartRadio All Access also costs 9.99$ per month with features such as custom radio stations, Live Radio, unlimited song skips and download songs for offline listening.
Summary
| | | |
| --- | --- | --- |
| Provider | | |
| Music Library Size | 50 million songs | 30 million songs |
| Subscription Plans | Free,Student, Premium, Family | Free, Plus, All Accecc, Family |
| Cost | 4.99$ for Student, $9.99 monthly for Premium | 4.99$ for Plus, 9.99$ for All Access |
| Supported Platforms | Windows, macOS, Linux, iOS, Windows Phone, Android, streaming boxes, game consoles | macOS, iOS, Windows, Android, FireOS, Alexa, smart TVs, etc. |
| Subscribers | 186 million | 128 million |
| Music Quality | 320kbps for Premium, 96kbps for Free | 128kbps |
| Audio Format | OGG Vorbis | MP3, AAC |
Bottom Line
Apparently, Spotify and iHeartRadio focus on different aspects. If you love exploring new songs and have a wide range of tastes, Spotify will be the better choice for you. But if you're a nostalgic person and need a lot of radio streaming in your daily life, iHeartRadio will better suit your needs. Of course, if you're both of them, you can choose both platforms and they'll not collide.
More Spotify Tips & Tricks