Since 2008 Spotify has grown to be one of the most popular music streaming platforms with over 356 million monthly active users, including 158 million paying subscribers today. It is undeniably one of the best music streaming services in the world with over 70 million tracks accessible from your phone, tablet or personal computer.
You can play your favorite music either through Spotify web player or desktop client. Apart from being a favorite platform for music lovers, the discussion or other argument of Spotify web player vs desktop have loomed the internet for some time. Lots of Spotify users prefer web player to access the music library. Equally, quite a significant number of users are of the second option, the desktop client.
The fact remains that both options are entirely different. Well, this review will profoundly attempt to compare Spotify web player and desktop app using the various pro and cons. Here are the aspects that form the notable differences of Spotify desktop vs web player. Scroll right down, and just see which one to choose.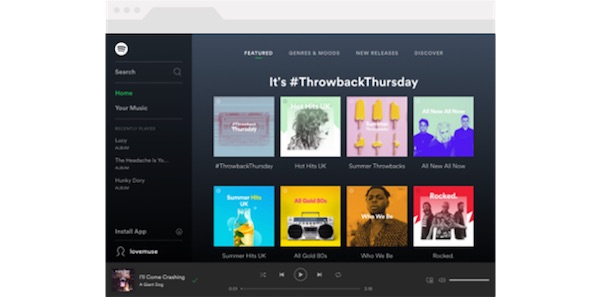 Spotify Web Player vs Desktop: Portability
It is for a fact that the current generation is obsessed with controlling and accessing very thing from their palms. As the comfort of your room or working desk, you can easily access Spotify's library just by launching the Spotify app on your desktop. Alternatively, you can directly browse Spotify and play songs through the web player. Both ways are convenient; however, for the desktop client, you must have a PC at your disposal.
Using a web player only requires you to have a Spotify account. You can access songs anywhere and anytime you feel like. You even borrow a friend's device and operate your account from there. Unlike using a desktop client, it requires you to carry a PC along which is inconvenient.
Basing on this perspective, Spotify web player is more portable compared to the desktop client.
Spotify Web Player vs Desktop: Sound Quality
The current generation of music lovers is susceptible to the quality of music they listen to. Most people can tell the difference in the music quality when using the two options, but others will not even notice it.
Usually, Spotify web player offers a lower bitrate compare to the desktop client. Through Spotify web player, free users can only get 128kbps bitrate while premium users get 256kbps bitrate. On the other hand, desktop client free accounts can only access up to 160kbps while paying users access very high quality, 320kbps.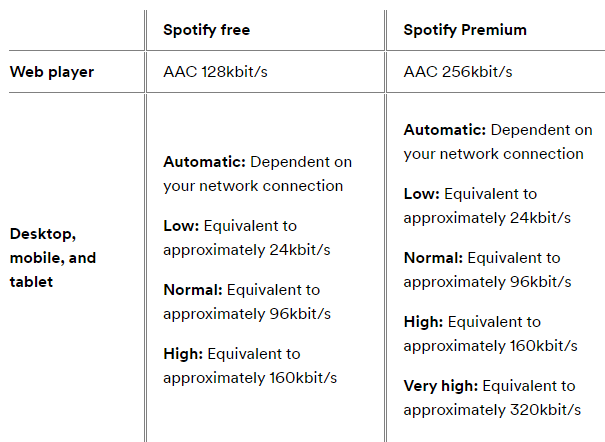 This is the main reason why people prefer using desktop client over web player. Even a free account has fairly good quality music.
Spotify Web Player vs Desktop: Offline Listening
Considering this aspect, desktop client is more convenient. Desktop client users can easily download Spotify music for listening when in Offline Mode. On the contrary, the opposite is true for web player users. Both free and paid accounts cannot enjoy this feature. It has for a long time been a point of concern for Spotify users across the globe. Probably, they will consider this in the near future.
To download Spotify songs for offline playback, you are required to sign up the Premium account of Spotify. Otherwise, you cannot download music from Spotify even if you are using the desktop client. But if you are not willing to pay for any Premium plan, the alternative way is using a dedicated Spotify music downloader like ViWizard Spotify Music Converter to download Spotify music to several universal formats without Premium.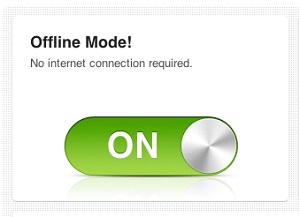 In this way, no matter you are a Free or Premium user, you can enjoy Spotify music offline on any device without a limit.
Spotify Web Player vs Desktop: Space Capacity
Installing Spotify software on your computer requires that there is enough storage capacity to run the software. It also tends to create log files and hence not a favorite for a computer with little storage capacity. It will definitely affect the entire performance of the computer. On the other hand, operating a web player doesn't require space. You just need a browser, and from there you can bookmark Spotify web player for easy access.
When your computer doesn't have enough space storage, Spotify web player could be a better option for you to access music from Spotify.
Spotify Web Player vs Desktop: Hotkeys
Hotkeys facilitate navigation movements, and they are more useful when busy at work. Generally, hotkeys are paramount for any software. Spotify web player provides for hotkeys; however, you will have to install an add-on called Spotify Hotkeys on Firefox or Chrome browsers if you want to use hotkeys.
When using the desktop client to listen to Spotify music, you can use the keyboard shortcuts to control the playback of Spotify music on your computer. By using keyboard shortcuts, you can achieve tasks quickly – for example, just press Space on a PC to play a track or press Ctrl+L to bring up a Search text box.
If you prefer to use hotkeys to control your Spotify playback on your computer, just try to install the desktop client then you can easily play music using keyboard shortcuts.
Spotify Web Player vs Desktop: Lyrics
If song lyrics are a top priority for you, then it is sorry to say that none of the options has that feature. Often, you have to download and install a third-party tool called Musixmatch and run it with Spotify. For Spotify web player users, you need to launch the website – Genius or install an extension for both Chrome and Firefox – Lyrics Here.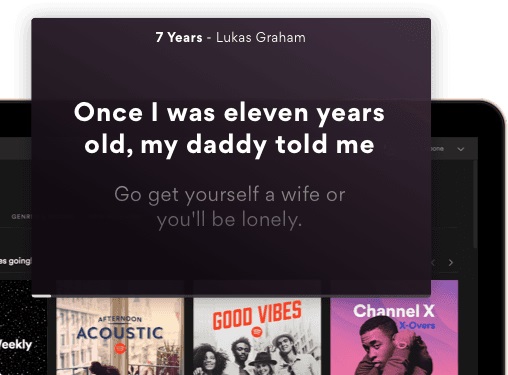 No matter you are using Spotify web player or desktop client, you are not able to view lyrics on Spotify directly. You do need the help of a third-party tool like Genius or Musixmatch.
The Final Words: Which One is Right for You
| | | |
| --- | --- | --- |
| | Spotify Web Player | Spotify Desktop Client |
| Portability | More portable | Less portable |
| Sound Quality | 128kbit/s & 256kbit/s | 256kbit/s & 320kbit/s |
| Offline Listening | No | Yes |
| Space Capacity | Not need | Need |
| Hotkeys | Yes | Yes |
| Lyrics | No | No |
With regard to the above differences between Spotify desktop and web player, I can comfortably recommend Spotify web player considering the portability, space saving, and availability. You do not have to carry your PC everywhere you go to listen to your favorite tracks on Spotify. But for offline playback and better audio quality, you need to choose Spotify desktop client. What do you think? Give me your comment right here.