It's enjoyable experience to view lyrics when playing songs on computer or mobile devices. If you are using Spotify no matter desktop or mobile client, then you are able to find the lyrics to your favorite songs in Spotify now. It could be a great surprise for those users who like singing along with the lyrics while listening to the music and artists they love.
As the largest music streaming platform on the earth, Spotify has million of fans around the world, but once lyrics are one of the most requested features from listeners. To create the best possible listening experience, Spotify brings songs lyrics after iterating and testing. So, it is possible to view lyrics on Spotify while jaming out to your liked songs.
If you use Spotify much and want to get lyrics for Spotify music, you can directly find lyrics in Spotify on your device now. Here's how to view lyrics for Spotify desktop, Android, iOS, and even on a smart TV. Let's get started.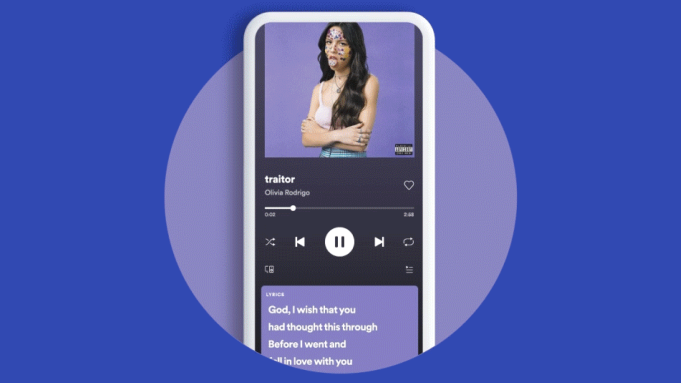 Part 1. What Are Spotify Lyrics?
Spotify lyrics are a fairly new feature that enables you to get full lyrics while listening to your favorite tracks. With this feature, you can see full lyrics as they're sung. And this feature is available to all free and premium users globally across iOS and Android devices, desktop, gaming consoles, and smart TVs.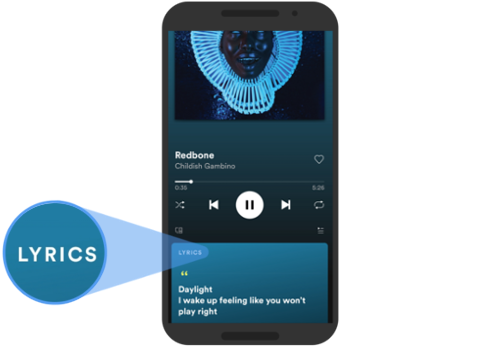 Thus, million of fans can dive into the deeper meanings behind each song they love and connect with it on an even deeper level. Meanwhile, viewing lyrics on Spotify is available not only in English but also in other languages, on select songs and playlists. So, you can find lyrics for the tracks across the globe.
Part 2. How to See Lyrics on Spotify for Your Devices
Currently, Spotify has launched the feature of viewing lyrics by partnering with Muxsixmatch. Muxsixmatch is the world's biggest collection of song lyrics and musical knowledge. The site allows users to provide annotations and interpretation to song lyrics, news stories, sources, poetry, and documents. Now let's see how to get lyrics on Spotify across your devices.
2.1 View Lyrics on Spotify for iOS/Android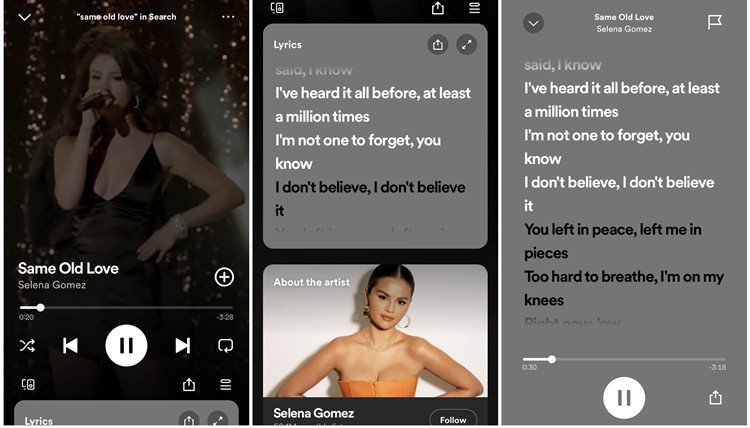 1. Open the Spotify mobile app on your Android or iOS device.
2. Play the song you want.
3. Tap on the Now Playing bar at the bottom of the screen.
4. Swipe down the screen and you should see the real time lyrics. If you want to put the lyrics to a bigger screen, click the full screen button.
2.2 View Lyrics on Spotify for PC/Mac
1. Open the Spotify desktop app on your PC or Mac.
2. Start the playback of the song.
3. Go to the Now Playing bar and click on the Lyrics button at the bottom-right.

4. Spotify will display the lyrics on the screen.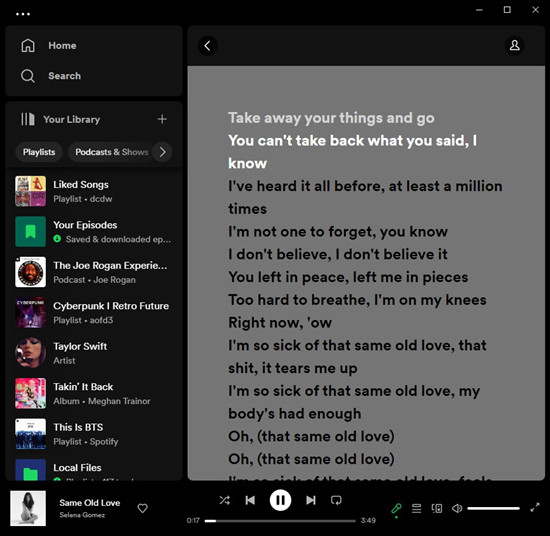 2.3 View Lyrics on Spotify for TV
If your Spotify app has a built-in lyrics feature, you can easily see the lyrics by pressing on the available "Show Lyrics" button on your TV screen.
1. Turn on the TV and launch the Spotify for TV app to play music.
2. Enter into the screen of the Now Playing View on a song.
3. To enable lyrics on Spotify, go to the right corner to the lyrics button and then tap it.
4. Once enabled, start viewing the track lyrics while the song plays.
If the Spotify app on your TV does not have a built-in lyrics feature, here's the workaround for you to mirror your smartphone, tablet, or computer where the lyrics are shown to your TV screen, as long as your TV supports screen mirroring or casting.
Step 1. View the Lyrics on the mobile/desktop
1. Pick the secondary device where the lyrics displayed in the Spotify app.
2. Start playing the songs and view the real time lyrics.
Step 2. Screen Mirror Spotify Lyrics on the TV
1. Mirror your device's screen to the TV.
2. This will display the Spotify app interface, including the real time lyrics on your TV screen.
2.4 View lyrics on Spotify for Game Console
Note: Spotify claims that the Lyrics feature will available across PlayStation 4, PlayStation 5, and Xbox One.
At the moment, the Spotify app for game consoles does not have a built-in lyrics feature. To view the lyrics while playing games on your game consoles, you have to use a secondary device such as mobile devices where the lyrics feature is available. Then you can follow these steps as a workaround to achieve a similar outcome:
Step 1. View the Lyrics on the mobile/desktop
1. Pick your mobile or desktop to play the song that you want to view the real time lyrics in the Spotify app.
2. Select the Lyrics button in the bottom-right.
Step 2. Use Spotify Connect to control the playback on the game console
1. Ensure that both your game console and the secondary device are connected to the same Wi-Fi network for Spotify Connect to work as expected.
2. On your game console, open the Spotify app and play music.
3. On your mobile or desktop, you can now control the playback.
This way, you can view the lyrics on your secondary device while the song is playing on your game console.
Part 3. How to Get Synced Lyrics for Spotify with Musixmatch
With this Spotify lyrics feature, you can see lyrics that scroll in real time, but it is not available for all the tracks. Some tracks don't provide the lyrics now. Since then you need assistance from an extra app called Musixmatch, a partner with Spotify that supplies the lyrics system for Spotify. Musixmatch, available on all devices, will display the lyrics while some tracks don't show lyrics.
You can connect your Spotify account to stream your favorite tracks with synced lyrics and have quick access to Spotify's entire music library (including your saved playlists) without even leaving the Musixmatch app!
3.1 Connect Spotify to Musixmatch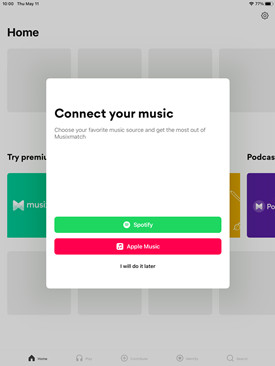 1. Log in to the Musixmatch app. If you haven't, go to Google Play Store (for Android) or App Store (for iOS or iPadOS) to download and install the latest version of the Musixmatch app.
2. Tap Connect Spotify.
3. Tap Log in to Spotify if you already have a Spotify account or Sign Up to Spotify if you need a new account.
3.2 Get Synced Spotify Lyrics on Musixmatch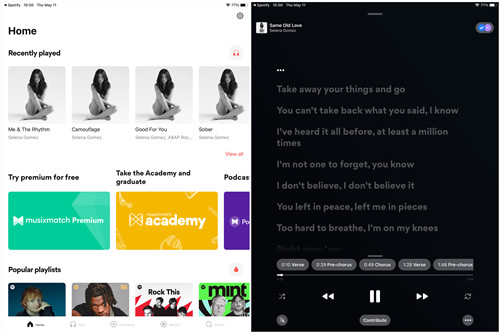 1. Once you're logged in to Spotify, you are now able to stream your favorite tracks with synced lyrics.
2. Choose Play you should find your music library here to access your playlists, artists, albums, songs and recently played.
3. Pick a song to play and you should get the synced lyrics.
Part 4. How to Share the Lyrics from Spotify [Mobile Only]
Sometimes you may want to share the lyrics of a song to your friends or express yourself. Spotify allows you to share lyrics to social medias by making and sharing a lyrics card. By using this Sharing feature, you can share lyrics of your favorite songs on Instagram, Twitter and other apps.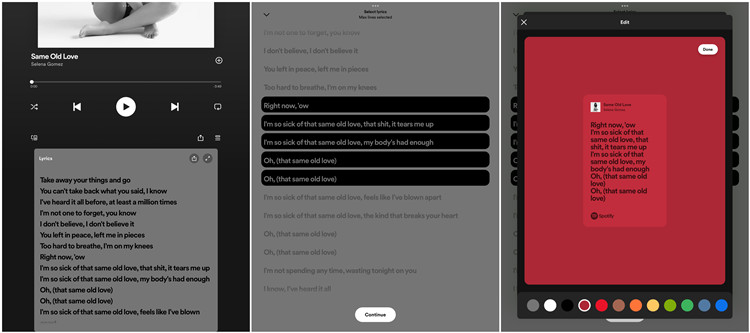 1. Open the Spotify mobile app on your Android or iOS device.
2. Play the song and go into its Now Playing.
3. Swipe down the screen to view the lyrics.
4. Tap on the Share button in the upper-right corner of the lyrics screen.
5. Select the lines you want to share. You're able to share up to 5 lines on a story.
6. When you're done, tap on Continue.
7. When you preview the lyrics card, you can choose to customize it by tapping on the Edit button and changing the color. When you finish, tap on Done.
8. Tap on Stories (Instagram Stories) and post it with your thoughts.
Part 5. How to Download Music from Spotify without Premium
Spotify offers its streaming service to all users including free subscribers. But the free version of Spotify is ad-supported much like a radio station. So, if you are are a free user, you don't have the right to enjoy lots of additional features for premium users. For example, you cannot listen to Spotify music without the distraction of ads and skip as many songs as you want.
One thing to be noted is that as only Spotify Premium users are able to download songs for offline playback. If you are using the free version of Spotify but still want to download Spotify playlists offline, you may make use of a third-party tool like ViWizard Spotify Music Converter, a smart Spotify music downloader and converter.

ViWizard Spotify Music Converter Key Features
Download and convert Spotify music tracks to plain audio formats
Extract any Spotify contents like songs, albums, playlists from Spotify
Support the offline playback of Spotify music on any smart speakers
Preserve Spotify contents with original audio quality and full ID3 tags
1

Add Spotify music to download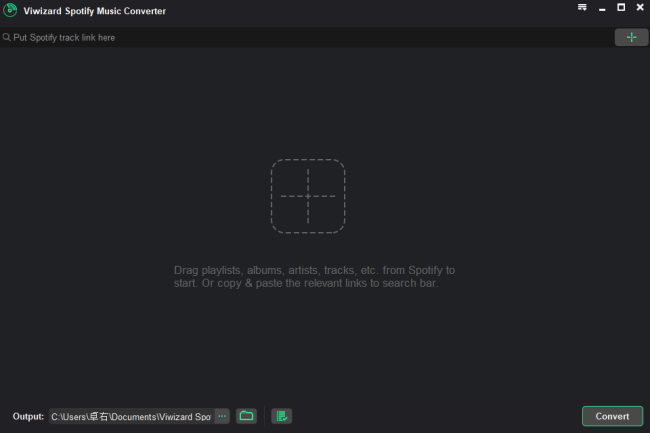 Open ViWizard on your computer and then wait for the automatic opening of the Spotify app. You need to go to your library and upload Spotify tracks you want to download to ViWizard windows by drag and drop.
2

Adjust the output audio parameters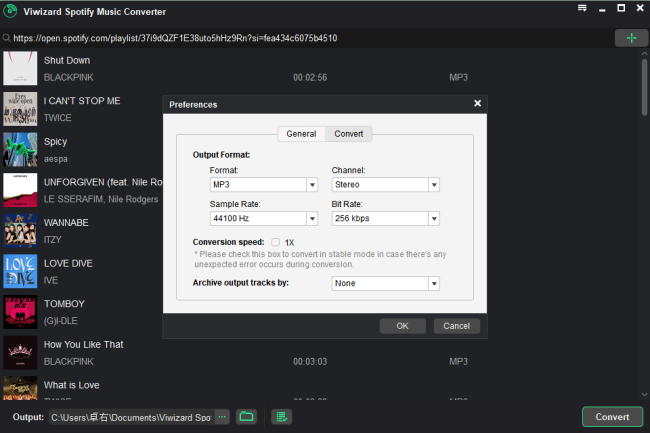 Click the Menu on the top-right corner of the window and choose the 'Preference' option. You could set the output audio format as MP3, AAC, FLAC, WAV, M4A, and M4B. Otherwise, you set the bit rate, sample rate, and audio channel.
3

Start downloading music from Spotify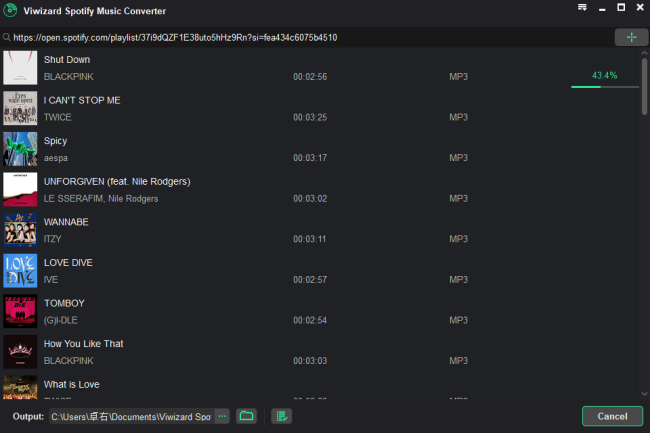 Click the Convert button to begin downloading and converting Spotify songs or playlists. Wait till the conversion is completed, then click the Converted button to browse all the converted Spotify music files.
Conclusion
It's easy to see lyrics on Spotify with the new feature. Also, if you cannot find the lyrics of some tracks, you can add your lyrics to Spotify through Musixmatch. For offline playback, you could try ViWizard Spotify Music Converter. It enables you to listen to music from Spotify offline and play Spotify songs on any device or media player.