It's enjoyable experience to view lyrics when playing songs on computer or mobile devices. However, if you are using Spotify no matter desktop or mobile client, you'll be disappointed to find out that Spotify removed lyrics. Thus, you cannot see full lyrics on Spotify anymore. On Spotify official site, it's started that they are testing the lyrics feature now but didn't tell us when it would be available again.
So, is it possible to see Spotify lyrics again while listening to music from Spotify? The answer is positive. If you use Spotify much and want to get lyrics for Spotify music as they are sung like before, you should read on the following article. Here's how to view lyrics for Spotify desktop, Android, iOS, and even on a smart TV. Let's get started.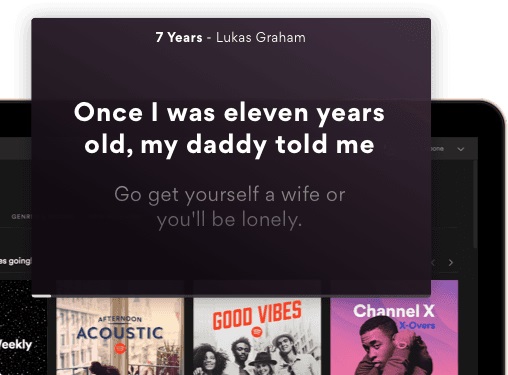 What Are Spotify Lyrics?
Spotify lyrics are a fairly new feature that enables you to get some lyrics plus the story behind the song with Spotify. With this feature, you can see some lyrics as they're sung and get info about the song such as the inspiration behind it and interesting facts.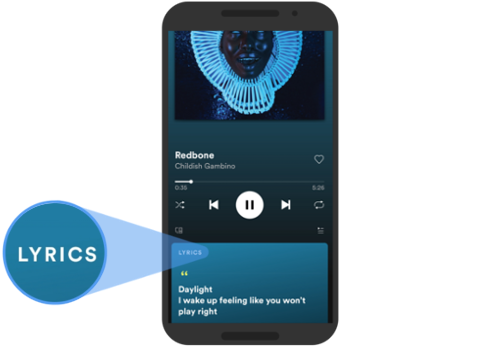 However, viewing lyrics on Spotify is only available in English, on select songs and playlists. At the same time, you cannot find lyrics for all tracks, so you may not always have the option to view them. And this is currently only available in other select locations, more on that later.
To see full lyrics on Spotify, you could make use of two main ways: through Genius and Musixmatch. With the help of Genius and Musixmatch, you are able to add your full lyrics to Spotify. After that, you can view your lyrics on Spotify while listening to your favorite music tracks from Spotify.
How to View Lyrics on Spotify with Genius
Currently, Spotify has launched the feature of viewing lyrics by virtue of Genius. Genius is the world's biggest collection of song lyrics and musical knowledge. The site allows users to provide annotations and interpretation to song lyrics, news stories, sources, poetry, and documents.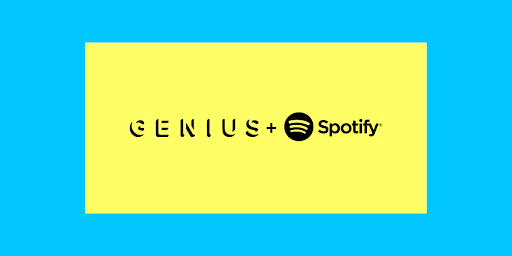 Step 1. Create an account with Genius and upload your complete lyrics.
Step 2. Launch Spotify on your mobile phone then select a playlist to play.
Step 3. Tap the Now Playing bar at the bottom of the screen.
Step 4. Scroll down to see the song's lyrics and their story.
How to Show Lyrics on Spotify via Musixmatch
To enjoy your Spotify with lyrics, you need assistance from an extra app called Musixmatch, a former partner with Spotify that previously supplied the lyrics system for Spotify. Although Spotify's partnership with Musixmatch ended a few years ago, Musixmatch, available on all devices, will still display the lyrics while detecting Spotify music.
As the world's largest catalog of song lyrics and translations, you could find lyrics from most of songs even from lesser-artists. The desktop app will give you all the features for free as long as you connect a Google or Facebook. The following instructions will show you how to see lyrics on Spotify steps by steps.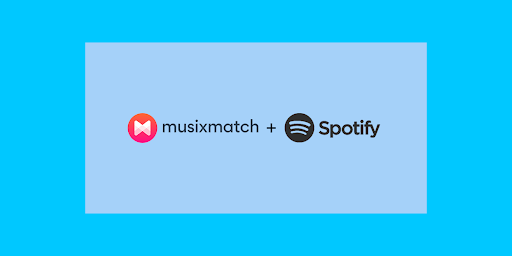 How to get lyrics on Spotify PC
Step 1. Download and install the Musixmatch app from its official website.
Step 2. Find Musixmatch in the All-Apps area of the Start menu on Windows, then launch it.
Step 3. Launch Spotify on your computer and start playing a song. Finally, Spotify lyrics will appear in the Musixmatch window after a few seconds.
How to get lyrics on Spotify Android & iOS
Step 1. Launch Spotify on your Android device and start listening to music from Spotify.
Step 2. Tap the Now Playing bar at the bottom of the screen.
Step 3. See the song's lyrics and their story.
Step 4. Swipe the lyrics view to switch to the cover art view.
Note: This feature is currently only available in English on select Spotify songs and playlists. If you don't see the lyrics, then they might not be available for that song yet.
Best Method to Enable Spotify with Lyrics Offline
To see lyrics of Spotify songs in Offline Mode via Musixmatch, simply open the tracks at least once when connected to the internet. In this way, it will download the lyrics of the song so that you can see the lyrics anytime even when offline. In addition, with Musixmatch Premium, you can enjoy any synced lyrics and their translations – online and offline.
One thing to be noted is that as only Spotify Premium users are able to download songs for offline playback. If you are using the free version of Spotify but still want to download Spotify playlists offline, you may make use of a third-party tool like ViWizard Music Converter for Spotify, a smart Spotify music downloader.

ViWizard Spotify Music Converter Key Features
Download and convert Spotify music tracks to plain audio formats
Extract any Spotify contents like songs, albums, playlists from Spotify
Support the offline playback of Spotify music on any smart speakers
Preserve Spotify contents with original audio quality and full ID3 tags
1

Add Spotify music to download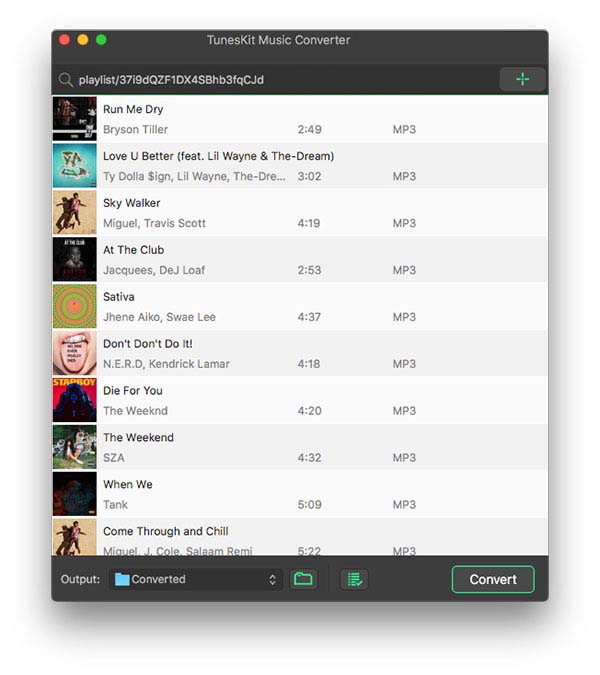 Open ViWizard on your computer and then wait for the automatic opening of the Spotify app. You need to go to your library and upload Spotify tracks you want to download to ViWizard windows by drag and drop.
2

Adjust the output audio parameters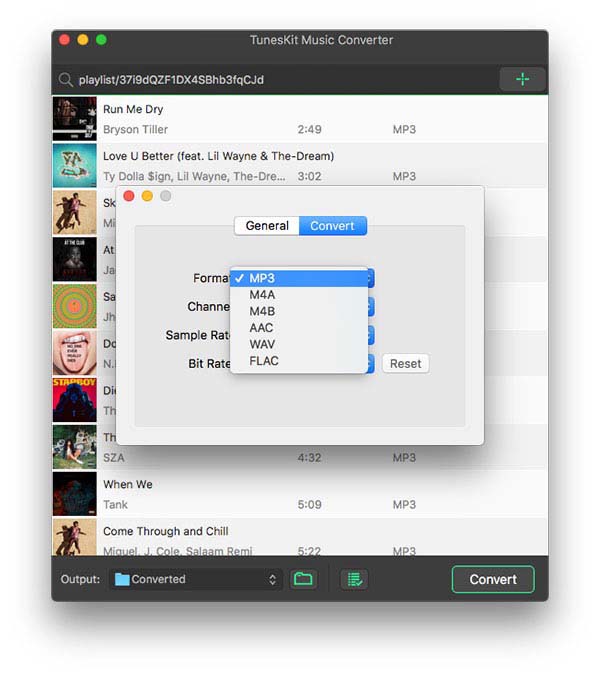 Click the Menu on the top-right corner of the window and choose the 'Preference' option. You could set the output audio format as MP3, AAC, FLAC, WAV, M4A, and M4B. Otherwise, you set the bit rate, sample rate, and audio channel.
3

Start downloading music from Spotify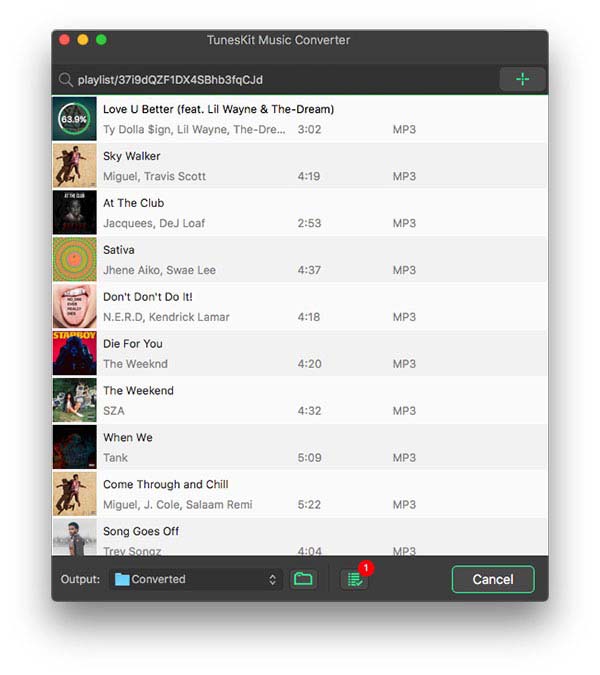 Click the Convert button to begin downloading and converting Spotify songs or playlists. Wait till the conversion is completed, then click the Converted button to browse all the converted Spotify music files.
Conclusion
It's easy to add your lyrics to Spotify through Musixmatch and Genius. With the help of the two tools, you can see full lyrics on Spotify while listening to music from Spotify. For offline playback, you could try ViWizard Spotify Music Converter. It enables you to listen to music from Spotify offline and play Spotify songs on any device or media player.