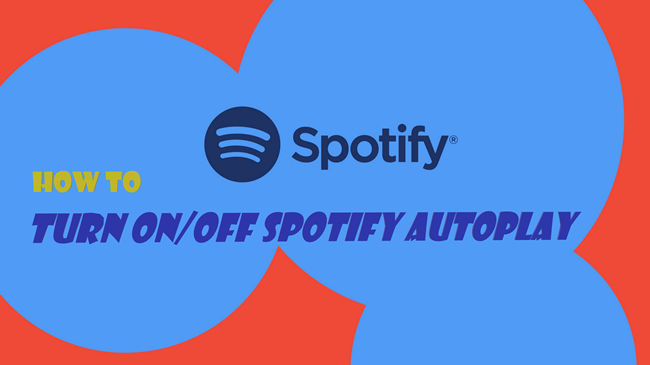 When you stream your song, album, artist, or playlist to the end, Spotify will automatically play similar songs and never stop the playback. By default, this auto-recommending feature will be turned on, and you'll get unlimited songs coming up on your queue. It's one of the great functions on Spotify to explore songs you might like and expand your music library.
However, if you find it irritating, you can turn it off. There will be no extra song played after you reach the end of the playlist. Also, disabling Autoplay on Spotify can solve the problem that Spotify keeps adding songs to your playlist. Next up, we'll be showing how to turn on/off Autoplay on Spotify with different devices and a bonus tip to help you download Spotify Autoplay songs without Premium.
Part 1. How to Enable/Disable Autoplay on Spotify
Before you get ready to turn on/off Autoplay on Spotify, ensure that you have a WiFi connection or mobile data on your mobile or an internet connection on your computer. Otherwise, the new setting won't be saved.
On the Desktop App:
1. Click the downward arrow next to your name and click Settings on the drop-down list.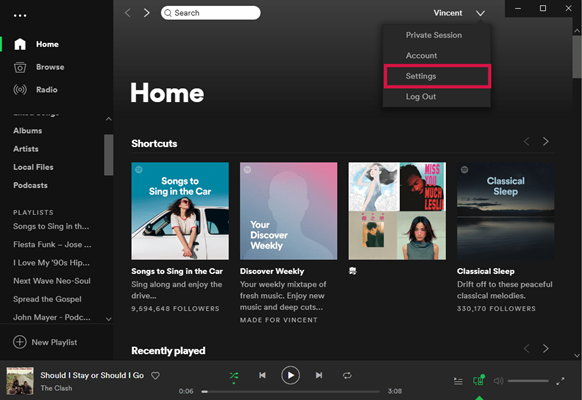 2. Scroll down to Autoplay and toggle the switch to green to turn the feature on. Or toggle it to dark to turn the feature off.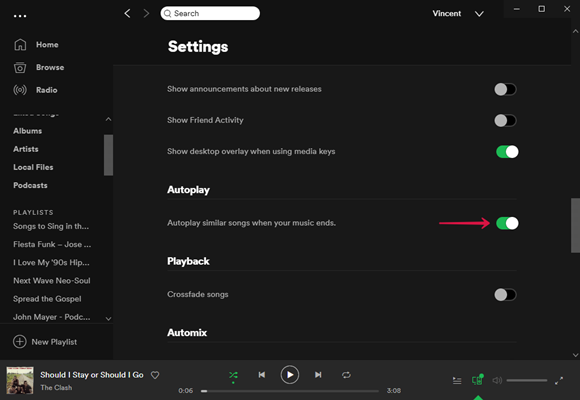 On the Mobile App:
1. Open the Spotify app and turn to the Home page.
2. Tap the Gear icon on the upper right corner to enter Settings.
3. Under Playback, swipe down to the Autoplay option and tap the switch to green to turn it on. Or you can toggle the switch to dark for turning it off.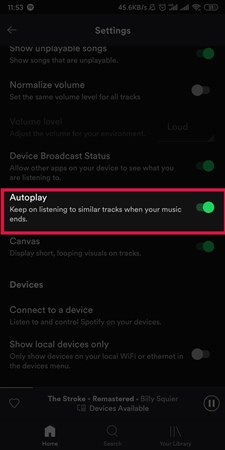 Keep in mind that the Autoplay feature is currently available only within the Spotify desktop and mobile app, but not on the Spotify web player. So, there is no option to enable or disable Autoplay on Spotify web player.
Part 2. How to Fix Autoplay Not Working on Spotify
Despite Spotify Autoplay finds a way to know what people what to listen to, there might be some glitches when you use this feature. Many Spotify users complain that Spotify Autoplay doesn't work from time to time. Apparently, Spotify still doesn't find ways to fix Autoplay not working, and the glitch could be irritating for some users. But don't worry, you can follow the below steps to fix Autoplay not working on Spotify.
Solution 1. Log out and Log into Spotify
The first method is to log out from Spotify. Then you can restart your device and go to log into your Spotify account for using this feature.
Step 1. Open Spotify and go to Settings.
Step 2. Scroll down to tap on Log out.
Solution 2. Uninstall and Reinstall Spotify
Make sure that you have updated Spotify to the latest version on your device. If not, go to uninstall it and then install the latest version of Spotify.
Step 1. Locate to the Home page on your device and hold on the Spotify icon.
Step 2. Tap the Uninstall button to remove it from your device.
Step 3. Go to reinstall it from Playstore on Android device or Appstore on iPhone.
Solution 3. Clear Listening Cache on Spotify
When there are too many listening cache files, then you can try deleting cache on your Spotify. Follow the below steps to clear up cache on Spotify for mobile and desktop.
For iPhone & Android
Step 1. Go to Home on Spotify and tap Settings.
Step 2. Tap Storage > Clear cache on iPhone or tap Delete cache under Storage on Android.
For Computer
Step 1. Click in the top right to select Settings.
Step 2. Scroll down to click Show Advanced Settings.
Step 3. Click Offline songs storage and locate the storage folder on your computer.
Step 4. Select and delete all the files in that folder.
Solution 4. Disable and Enable Autoplay on Spotify
May be you have accidentally disabled the Autoplay feature on your Spotify. In case, you can follow the above steps to turn it on. Or you can disable it and then enable it again.
Part 3. How to Download Spotify Autoplay Songs without Premium
Since users can't fix the Autoplay glitches themselves, the best way to avoid these problems is to download Autoplay songs from Spotify queue and listen to them without any disturbance. Thanks to ViWizard Spotify Music Converter, you'll be able to download Spotify Autoplay songs directly to your computer for playing anytime and anywhere.
Not only functioning as a music converter but also as a music downloader, ViWizard Spotify Music Converter enables you to download songs, albums, playlists, podcasts, and audiobooks from Spotify without a Premium subscription. It supports exporting Spotify music into six audio formats like MP3 and M4A. Here's a detailed guide on how to download Spotify music via ViWizard software.

ViWizard Spotify Music Converter Key Features
Convert and download Spotify songs to MP3 and other formats
Download any Spotify contents at 5X faster speed
Play Spotify Autoplay songs offline anywhere
Save Spotify with the original audio quality and ID3 tags
Step 1

Import Songs from Spotify Autoplay Queue to ViWizard

Open ViWizard Spotify Music Converter and the Spotify app will be launched simultaneously. Now go to drag and drop tracks from Auto queue to the interface of the converter.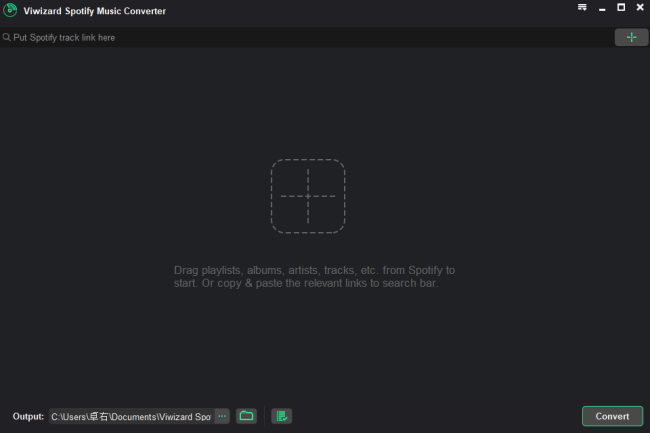 Step 2

Set up the Output Audiop Parameters for Spotify

After adding tracks from Spotify to ViWizard, you can choose the output audio format. Simply click the menu > Preferences and then you can also set the bit rate, sample rate, and channel.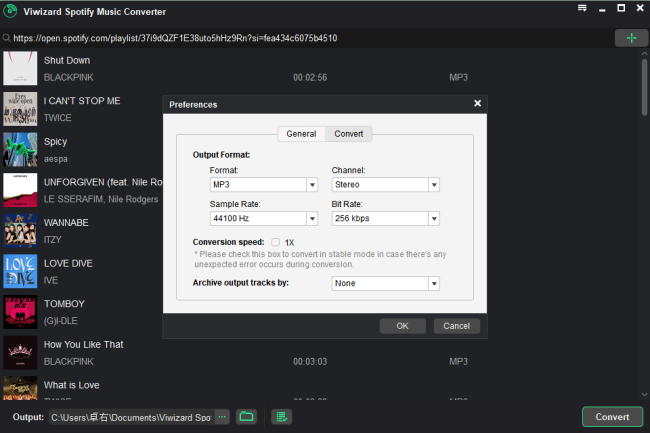 Step 3

Start to Download Spotify Autoplay Songs to MP3

Once all the setting is finished, click the Convert button to start downloading Autoplay songs to MP3. After the conversion, all the files will be saved to your specified folder on your computer.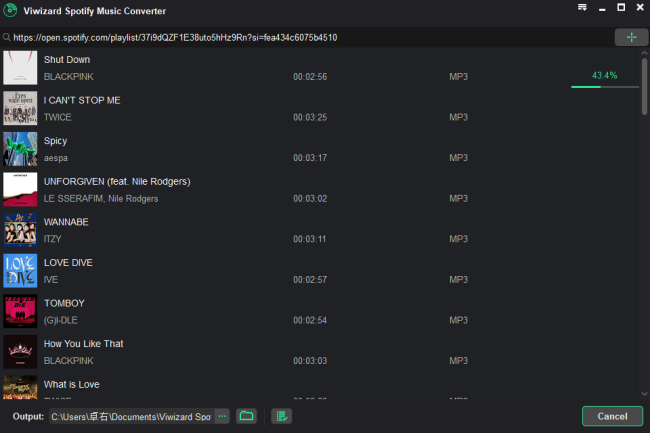 After downloading these Autoplay songs locally, you can import them to your phone or anywhere available to stream these songs offline.
Part 4. Frequently Asked Questions about Spotify Autoplay
Q1. How to view Autoplay songs on Spotify?
A: When you have enabled Autoplay on your Spotify and reach the end of the song or playlist, there will be several songs added to the playing queue.
If you're using the Spotify desktop app, you can click the Queue at the bottom left of the interface.
If you're on the Spotify mobile app, Spotify will automatically make a new radio based on songs in your playlist and start playing songs from the radio.
Q2. How to make Spotify Autoplay in car?
A: When your Android phone is connected to your car's Bluetooth, Car mode automatically switches on your Spotify. So, only if you have enabled the Autoplay feature, then you can listen to nonstop music.
Q3. How to turn off Autoplay for podcasts on Spotify?
A: If you want to stop Autoplay on Spotify podcasts, you can follow the steps in Part 1 to turn it off. Then Spotify will not automatically play podcasts after it ends.
Q4. Can I view and listen to Spotify Autoplay offline?
A: Technically, you can't get the access to Autoplay feature without an internet connection. Since Spotify recommends similar songs based on your playlist and it requires the internet to know what you're listening to and generate songs for recommendation via its algorithm. So it won't work without the internet. But you can listen to Spotify offline with songs that are originally in your playlist though.
Conclusion
And voila! That's how to turn on/off Autoplay on Spotify. And you will encounter the problem. No matter how you toggle the switch to turn on Autoplay, Spotify still won't keep on playing songs. You can follow the above solutions to fix it. If you want to listen to those Auotplay songs offline, you can try using ViWizard Spotify Music Converter for downloading them without a Premium subscription.
More Spotify Tips & Tricks