Playing music in the car is a great way of entertainment to make our boring driving more fun, especially for a long trip. Although there are many music channels on the car radio, you may prefer your own music list instead. As one of the largest and most popular streaming music services worldwide, most of you may already subscribe to Spotify membership.
Can I play Spotify in my car? Some of you may ask this question. If you are not yet familiar with the methods on how to play Spotify in car, this guide will provide an all-around solution for you by introducing the most popular ways of opening Spotify in car mode with ease.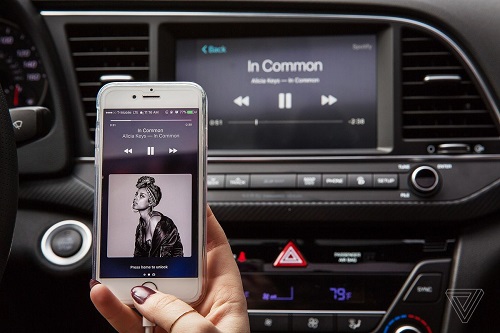 Method 1. Play Spotify on Car Radio via Bluetooth
Can I play Spotify in my car through Bluetooth? Yes! This method is perfect for car stereos that have built-in Bluetooth functionality. In this way, all you need to do is to pair your smartphone or tablet that has Spotify installed with the car stereo. Then car view automatically turns on. Now follow the steps here to see how to easily connect Spotify compatible devices to car radio through Bluetooth.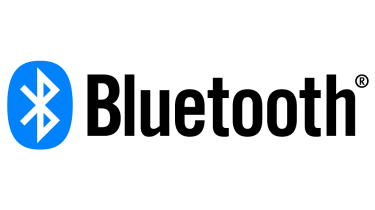 Tutorial on How to Play Spotify in Car Bluetooth
Step 1. Go to "Settings" in your car stereo or find the Bluetooth menu, then choose the option to pair your device.
Step 2. Sync by switching Bluetooth on both your smartphone and car stereo.
Step 3. Select your car, enter the pairing code if needed, and then open up Spotify and hit play.
Step 4. A larger, driver-friendly icon in the Now Playing will display on your smartphone, and you'll also be able to quickly change songs with the Choose Music icon at the bottom of the screen.
Method 2. Connect Spotify to Car Stereo with Aux-In Cable
Some old-fashioned cars may not support Bluetooth pairing. So, in this case, you can turn to the other method to stream Spotify songs in your car by plugging the device into an Aux-In port via a USB cable. This could be the easiest and most straightforward way to connect your Spotify device to your car.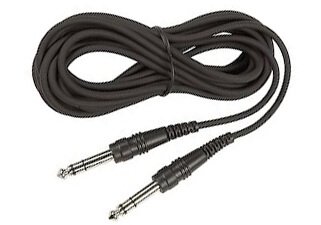 Tutorial on How to Play Spotify in Car with Aux Cable
Step 1. Make sure you are using the correct type of USB cable that supports connecting your mobile device to your car.
Step 2. Plug the cable into the Aux-Input port with your smartphone or tablet that supports the Spotify app.
Step 3. Turn on your car and stereo, and then select the Aux-Input.
Step 4. Open the Spotify program and begin to play Spotify songs on your mobile device.
Method 3. Play Spotify in Car via USB
Another effective solution to listen to your Spotify songs in car stereo system is to transfer Spotify tracks to an external USB drive. Then you are allowed to play the music from USB or discs. However, Spotify music can't be imported to USB directly.
Unlike the common music files, Spotify contents are protected, which prevents all people from transferring all downloaded Spotify contents to non-approved USB, discs, or other devices. In this case, the most important thing is to find out a workaround to convert Spotify to MP3 and remove the protection permanently. Fortunately, ViWizard Spotify Music Converter can convert Spotify to MP3, AAC, and 4 more formats with high quality. The converted Spotify songs can be added to USB and any other device. The following guide will show you the detailed steps so that you can play the songs in cars easily.

Key Features of ViWizard Spotify Music Converter
Preserve lossless Spotify music sound quality and ID3 tags
Download any Spotify contents like tracks, albums and more
Convert protected Spotify contents to common audio files
Remove all advertisements from all Spotify tracks and albums
Tutorial on How to Play Spotify in Car with USB
Step 1. Download and install ViWizard Spotify Music Converter on your personal computer.

Step 2. Select the songs you want to download from Spotify and add them to ViWizard by drag-and-drop.

Step 3. Choose the output format such as MP3 from the "Preferences" option and set the output properties for all output music files.

Step 4. Begin to convert Spotify music to unprotected audio formats supported by your USB drive.

Step 5. When the conversion is done, you can locate to the local folder where you save all unprotected Spotify music and then transfer them to USB.

Step 6. Connect the USB to your car radio for playing your Spotify music.

Method 4. Play Spotify in Car with a CD

Burning Spotify songs to CD is another method to play Spotify in car. But like the previous method, you are bound to convert Spotify to common audios with ViWizard Spotify Music Converter as well.

Step 1. Convert Spotify music to unprotected audio formats with ViWizard.

Step 2. Locate to the local folder where you save all unprotected Spotify music and then burn to CDs easily.

Step 3. Insert the CD disc into the car player for playing your Spotify music.

Method 5. Get Spotify in Car via Android Auto

With the development of technology, some convenient programs have emerged. Have you heard of Android Auto? So luckily, Spotify is already integrated with Android Auto. With Google Assistant, the great helper on Android Auto, you are able to keep your eyes on the road and your hands on the wheel while listening to music or receiving a call. If your car offers the Spotify app built into the dashboard, you can listen to Spotify music in your car by Android Auto directly. It should be noted that this feature is workable on Android Lollipop, version 5.0, or higher. Follow this guide to learn how to play Spotify on car radio with Android Auto.

Step 1. To start Spotify tracks in the car via Android Auto, log into your Spotify account on your Android phone.

Step 2. Connect your Android phone with a compatible stereo with the help of a USB. Begin to play Spotify music on stereo display.

Method 6. Listen to Spotify in Car via CarPlay

Like Android Auto, CarPlay can help you listen to Spotify on car with safety. You can make calls, send and receive messages, get directions, and enjoy Spotify music on car with CarPlay. This is supported on iPhone 5 and later and iOS 7.1 and later versions.

Use CarPlay to play Spotify in car: Start your car and make Siri is on. Put your phone into the USB port or connect wirelessly. Then, on your iPhone, go to "Setting", then "General", then "CarPlay". Select your car and get listening.

Conclusion

Here are the best 6 methods to play Spotify in car: Bluetooth, Aux-In cable, USB, CD, Android Auto, CarPlay. Besides, you can also buy an FM transmitter or Spotify Car Thing to play Spotify when driving. Whichever method you use, the most important thing is always to pay attention to your safety.