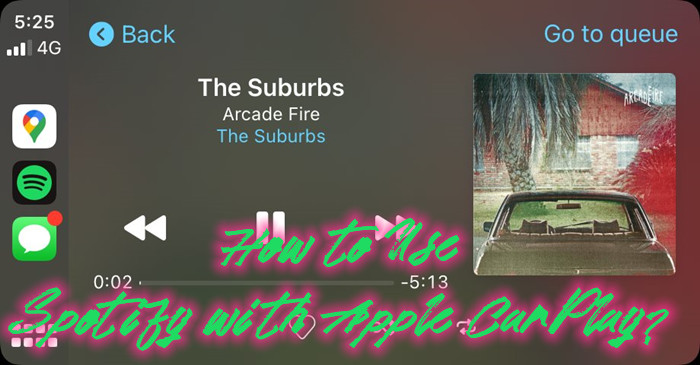 Added with the Premium service, iOS devices users has benefited from the convenience all this time - like Apple CarPlay. For a long time, Spotify was one of the much-requested supports on the Apple CarPlay. Since Apple CarPlay has announced the Spotify app support is available within a update, to stream music in car, access contents from Spotify is a short process in the car's built-in controls.
In this post, we'll introduce how to use Spotify with Apple CarPlay to stream music contents on car. If the Spotify is not working on Apple CarPlay, also check this post.
Part 1. How to Use Spotify with Apple CarPlay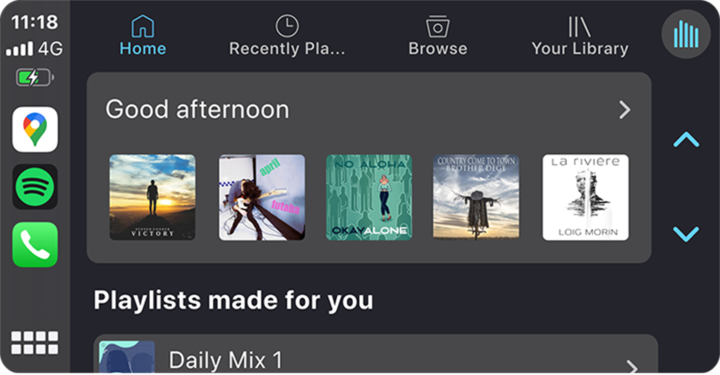 Note: Before we start with the instruction for how to use Spotify Apple CarPlay, please make sure your iPhone device is supported with this compatibility.
Connecting an iPhone from above to Apple CarPlay with a USB cable is easy, at least when iOS users try to activate Spotify Apple CarPlay. For how to CarPlay Spotify, there're some settings on the iPhone that need to deal with. Pick up your iPhone to add Spotify to show on CarPlay's home screen.
Step 1. Adjust Apple CarPlay Settings
1. From the Home Screen, navigate to Apple CarPlay: Settings > General > CarPlay > Available Cars.
2. Choose your car [Your car's name] from the Available Cars list.
Step 2. Enable Listen for "Hey, Siri" in Settings
Depending on the car, most iOS users would use Siri to control Spotify Apple CarPlay. You should make sure the LListen for "Hey Siri" is enabled in Settings on iPhone: Settings > Siri & Search > Listen for "Hey Siri".
Now use "Hey, Siri" to activate Siri with this voice commands: "Hey, Siri, play [a content's name] on Spotify." You can also press the Home button and make a similar request or hold the Side button until a voice command has been finished.
Features for Spotify Apple CarPlay:
1. With a brand new Home screen that shows all your favorite music and podcasts;
2. Playlist pages that give instant access to the music or podcast you want to listen to;
3. While a track is playing, you can now access the album or playlist view, or access the brand new queue screen so you can see what's playing next;
4. Brand new podcast playback features that put you in control;
5. With Siri to ask for your perfect road trip soundtrack.
...
Part 2. How to Enable CarPlay Spotify without Phone
If there's the device like app2car and the car is compatible, the phone is not needed to CarPlay Spotify, which ensures a much safer trip on the road.
Step 1. Use USB Cable to Connect App2Car
It's simple to use a USB cable to connect App2car with the compatible car.
Step 2. Enable CarPlay Spotify
1. Swipe right to see More Apps.
2. In the new More Apps, find and see Spotify.
3. Select Spotify.
Now the inbuilt screen, there's the CarPlay Spotify to stream music in the car! In our experience, the features and functions are similar to its mobile apps so there should be difficulties.
Part 3. Best Method to Listen to Spotify in Car Mode
There's a particular method to enable CarPlay Spotify without phone but requires no specific App2Car device - using external storage like a USB. While the downloads are encoded in DRM, there's a powerful tool to convert all the music from the music service without subscriptions - ViWizard Spotify Music Converter.
Thing You'll Need: ViWizard Spotify Music Converter

Key Features of ViWizard Spotify Music Downloader
Download Spotify tracks, albums, playlists, artists, and podcasts with free accounts
Up to six popular audio formats like MP3, AAC, M4A, FLAC, M4B, and WAV for you
Remove the digital right managements and advertisements from all Spotify contents
Work at 5× faster speed and save Spotify audio with the original quality and ID3 tags
ViWizard Spotify Music Converter is a professional tool to enable users on Spotify Premium and Spotify Free more control of their favorite music contents. With this ViWizard software for Spotify, you can download and convert songs from Spotify Music into formats like MP3.
What's more, if Spotify Apple CarPlay users encounter with issues like Spotify not working on Apple CarPlay, this method is also perfect to function.
Step 1

Add Spotify Music to ViWizard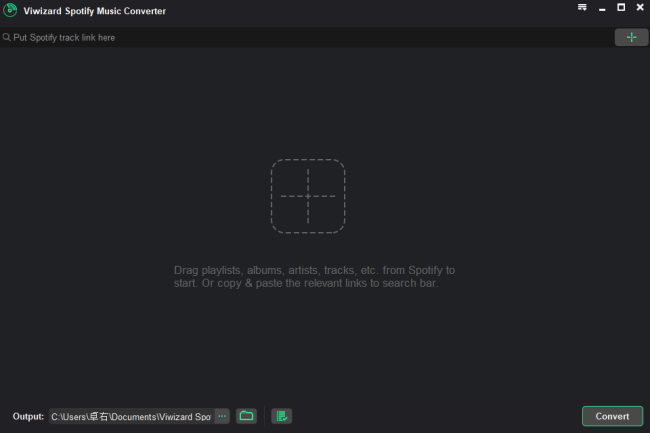 Open this ViWizard software to see this screen. Wait while the software is opening the desktop app to add music from. Make sure the 2 apps are on the same screen, drag and drop music tracks to add to ViWizard.
Step 2

Customize Spotify Music in ViWizard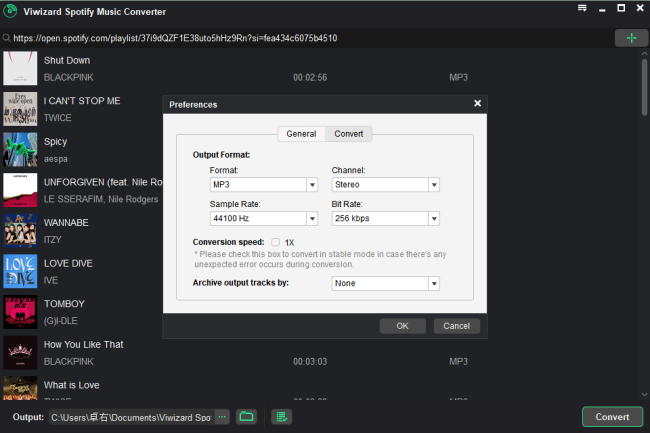 In this ViWizard software, open the app menu at the top to select Preferences. Click Convert to set the Format as MP3, then OK to save this change on output format.
Step 3

Convert Spotify Music in ViWizard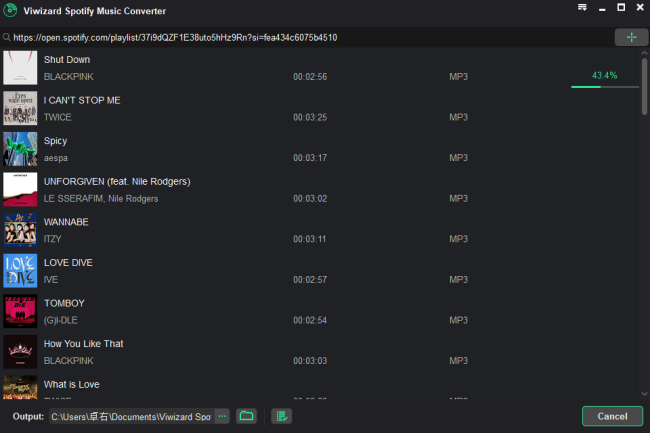 Click the Convert button to start the conversion at a 5x speed. Once the music tracks are all converted into MP3, the output folder will pop up to show all the files.
Step 4

Transfer Converted Spotify Music

Once there's the MP3 music collections, it's simple to transfer the files or folders to a connected USB drive on desktop. You have the full control of the music contents in the car without apps and phone!