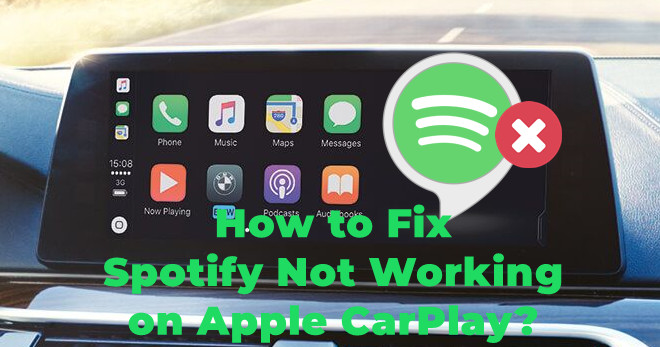 For iOS devices users, the premium service has been convenient all the time - like Apple CarPlay. It's also simple to use various apps on Apple CarPlay with an available Apple ID. With added streaming music services - like Spotify, iOS devices users can listen to the Spotify music contents on the car within a few clicks, well, until issues like Spotify not working on Apple CarPlay comes up.
No worries. We'd collect 12 fixes to troubleshoot this frustrating issue. Now pick up the devices to see how these fixes work.
Part 1.

How to Fix Spotify Won't Work on Apple CarPlay

If CarPlay isn't working with the Spotify app as expected, you'll want to try these solutions to resolve the issue.
1. Check the CarPlay & Spotify Support
First, make sure that your country or region supports both CarPlay and Spotify and that your car supports CarPlay. For Apple CarPlay support, basically CarPlay is available on iOS if you live in those countries or regions.
Or if you're on a car trip to a country or region that's not available with Spotify but the Apple CarPlay, you can try to change your Spotify profile to fix this issue. While Premium users are allowed with those changes with country or region, you'll want to change your payment method to make a difference: Go to Your Account Overview > Your plan > Update.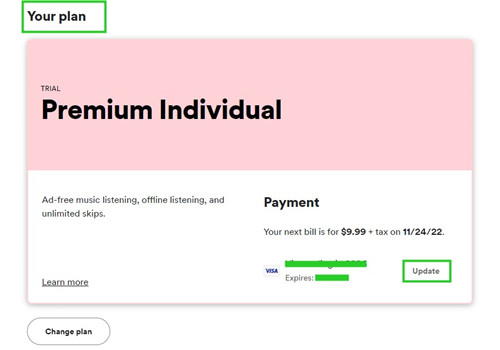 If you're using Spotify for free, you should select a new country or region: Go to Your Account Overview > Your Account Profile > Edit profile > Country or region > Save.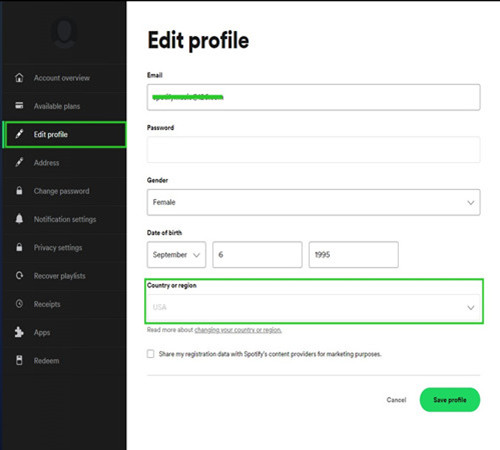 2. Check Your Device's Software & Spotify
Then, make sure that your iPhone has the latest version of iOS and it runs the latest version of Spotify app for iOS. To update the device software, head to Settings > General > Software Update > Download and Install (if available). To update the Spotify app, head to App Store > Search for "Spotify" > Update (if available).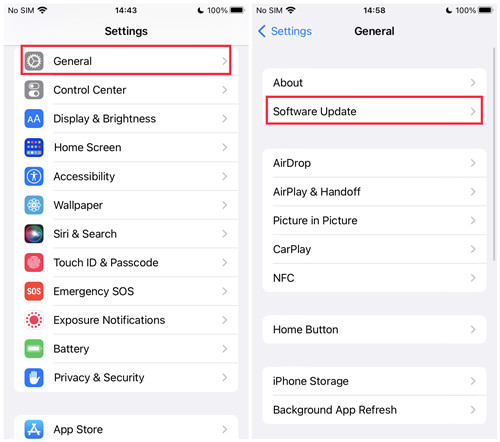 3. Check the Connection to CarPlay
If your iPhone is updated to the latest version, then you can start to check your connection to your CarPlay stereo.
For a wired connection, you may need to make sure your AUX or USB cable is the correct cable for your device and it's not damaged. Try connecting again with a different USB cable to a different USB port if you have one. For a wireless connection, make sure that Wi-Fi and Bluetooth are enabled. To enable Bluetooth, head to Settings > Bluetooth. To enable Wi-Fi, head to Settings > Wi-Fi. Once both Wi-Fi and Bluetooth are turned on, tap the CarPlay network and check that Auto-Join is turned on.
If you have a wireless connection, you're also suggested to make sure your phone is connected well to the internet. From here please confirm the same Wi-Fi network with both Spotify and other music service applications (ex: Apple Music) on your iPhone for the same contents such as songs, artists or albums. If you find the network is unstable, please reestablish the Wi-Fi. For Wi-Fi, switch it off and back on after 30 seconds.
4. Activate CarPlay on Your Car
If CarPlay doesn't activate automatically, turn to your car's display and look for the CarPlay logo to select.
5. Restart Your Phone & Car
You may need to restart the Spotify app, your phone and your car. To force stop the Spotify app, swipe up from the home screen (or double-click on the Home button) to look for the Spotify app for iOS on the app preview and swipe it up to force stop.
To restart the iPhone, press and hold on the power button until the power-off slider appears on the screen. Swipe the slider to power off the phone and then press and hold on power button again until the Apple logo shows up. To restart your car, just turn the ignition off then on again.
6. Clean Uninstall the Spotify App
We understand users have tried a regular app uninstall, but you may need to try clean uninstalling the Spotify app for iOS and reinstall the latest version of it from the App Store. In addition to the Spotify app for iOS, you should remove or delete all the app data from your iPhone device.
7. Reset Infotainment System
You may also need to check the settings in your car infotainment system and reset the infotainment system. Please contact the vehicle manufacturer for more help.
Part 2.

How to Fix Spotify Crashes on Apple CarPlay

There're quite a few mobile devices settings that cause Spotify crashes on Apple CarPlay or at least to make CarPlay function properly. Please check what you can do with these phone settings. If you find the issue is with the Spotify's end please find any related steps to fix the Spotify app for iOS in Part 1.
1. Disable Content & Privacy Setting
If your iPhone isn't detected by CarPlay, make sure that CarPlay isn't restricted. You'll want to disable a setting called Content & Privacy for CarPlay.
You can either turn off Content & Privacy Restrictions or allow CarPlay when it's turned on. To turn off Content & Privacy Restrictions, go to Settings > Screen Time > Content & Privacy Restrictions (off).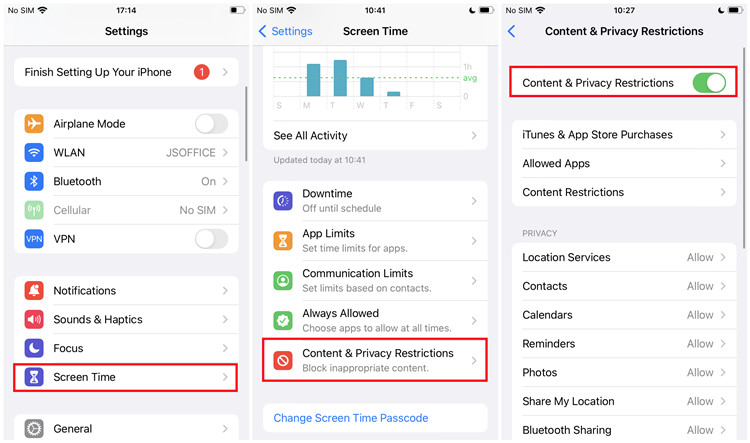 To allow CarPlay through Content & Privacy Restrictions, go to Settings > Screen Time > Allowed Apps under Content & Privacy Restrictions (at this time it should be turned on) > CarPlay (on).
2. Disable Power Saving Setting
For iOS users, the Low Power Mode makes more senses than the power saving setting. When the Low Power Mode is on, the device will last longer before to be charged, but some features take longer to update or complete than as expected such as the running apps.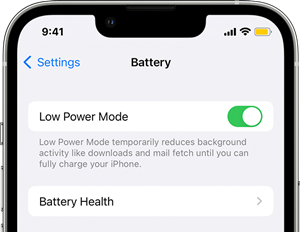 As the power saving setting can be one of the causes, it should be disabled to check if this can make the app and device work fine : Settings > Battery > Low Power Mode and switch it off. You can also go to Settings > Control Centre > Customize Controls > Low Power Mode to add this setting to Control Centre for a better control
3. Disable Screen Time Settings
You can change Screen Time settings to allow more time when the CarPlay limits expire or always allow CarPlay: Settings > Screen Time, then switch it off or allow more time or Settings > Screen Time > Always Allowed > CarPlay.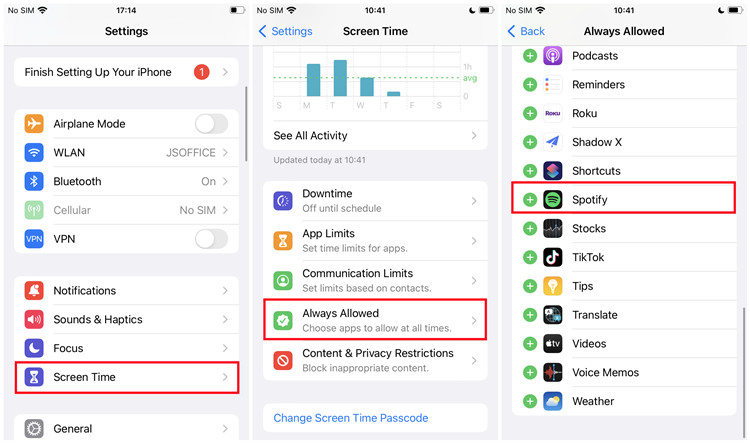 4. Enable Apple CarPlay While Locked
If the Screen Time settings are not to prefer, you can also enable CarPlay when the screen times out to make CarPlay function properly: Settings > General > CarPlay > [Your Car's name] > Allow CarPlay While Locked.
5. Reconnect Apple CarPlay
You can also set up CarPlay with the car again: Settings > General > CarPlay > [Your Car's name] > Forget This Car. After that, connect the car with CarPlay again.
6. Make Sure Siri Is On
Depending on the car, you may use Siri to control CarPlay. You should also make sure that Siri is on.
Use this voice command to activate Siri: "Hey, Siri." Or if there's a Home button with the device, press the Home button and make a request. Or if there's no Home button, press the Side button instead until a request is finished.
Tips: Also make sure that setting is enabled for "Hey, Siri.": Settings > Siri & Search > Listen for "Hey Siri" > Enable Siri.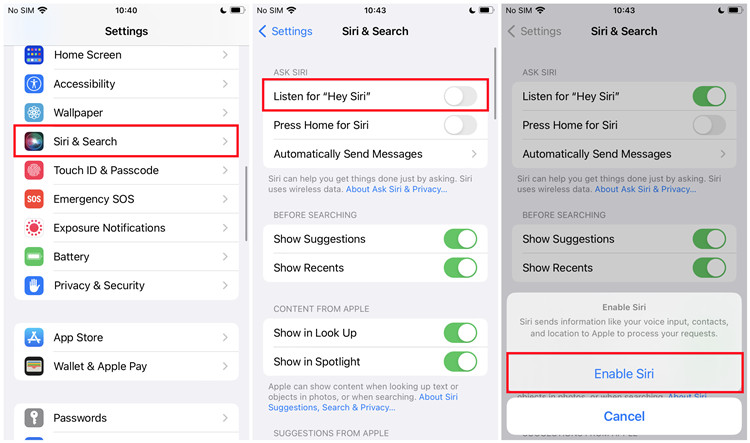 Part 3.

How to Fix Spotify No Sound on Apple CarPlay

For the Spotify audio issues with CarPlay, you'll want to try these steps to resolve any related issues.
1. Ensure the Control Audio Playback
For starters you need to ensure you are using the control audio playback.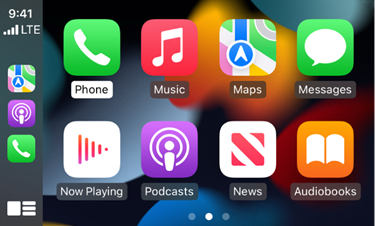 Tap the Spotify app icon on the touchscreen, or turn the rotary knob to select the Spotify app, then press the knob to open the Spotify app. Then use the audio playback controls on CarPlay Dashboard or select Now Playing to view the control the Spotify app from CarPlay Home.
2. Use the Spotify Volume Control
Then, you may need to ensure the volume is up on your iPhone with the Spotify app for iOS by using the volume up button on the side of the device to turn the volume up when the Spotify app is opened. Or if Siri has been activated, use the voice command: "Siri, turn up the volume". This will help verify the audio is up as if you have Change with Buttons feature turned on, you may be turning up the righter and not apps - such as the Spotify app.
3. Check the Spotify Connect
You'll also need to ensure your phone is picked to enable the Spotify playback. For that, you need to check the Spotify Connect is disabled. Or you will find the Spotify has no sound on CarPlay.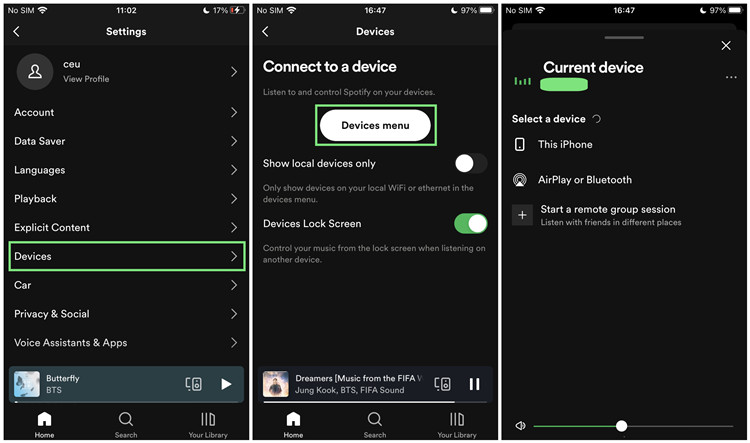 Open the Spotify app for iOS > Settings > Devices > Devices menu. Ensure your mobile device [This iPhone] (or similar) is selected as Current device. If your iPhone is not selected, find and tap it under the "Select a device" list that shows all available devices.
Part 4.

Best Alternative to Enable Spotify on Apple CarPlay

Some users have reported that even if the issue has been fixed, the whole process is too complicate to finish the task. Then we'd like to introduce the best alternative to enable Spotify on Apple CarPlay without the Spotify not working on CarPlay issue - to keep Spotify music songs as MP3s.

Such Spotify not working on Apple CarPlay issue can't be fixed forever for a particular reason - DRM protection. Even there's an active Premium subscription, the downloaded music is still encoded in DRM, which prevent further use across device, including the car in use.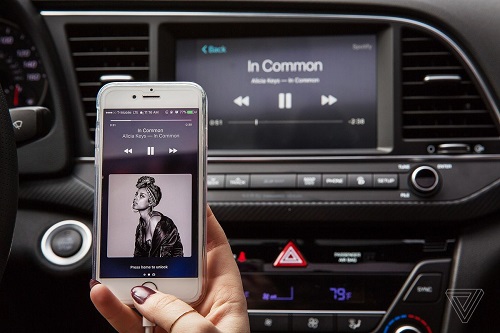 How to Play Spotify in Car with 6 Methods
This post provides the 6 most popular and easiest ways for you to play Spotify music songs in your car via a cable, Bluetooth, Android Auto, CarPlay, or external drive/CD.
Thing You'll Need: ViWizard Spotify Music Converter
No worries. ViWizard Spotify Music Converter can help Spotify users to download and convert the music content into MP3s and more supported formats - no Premium subscriptions requires. Once the conversion completes, the DRM is also removed.
Since ViWizard ensure users the full control over the converted music contents, there shouldn't be limits when it comes to transferring them to a USB drive on the device and later Bluetooth or USB connection.

Key Features of ViWizard Spotify Music Converter
Free Trial
Free Trial
* Security verified. 5, 481,347 people have downloaded it.
Download Spotify songs, albums, playlists, podcasts, audiobooks
Convert Spotify music to lossless MP3, AAC, FLAC, WAV, M4A, M4B
Support playing offline Spotify music on any device at any time
Compatible with Windows and macOS, as well as, the latest Spotify
Step 1

Select Spotify Music Tracks

Head to download either the Windows or Mac version of ViWizard Spotify Music Converter from the Download box above. Also make sure the device is running the latest version of the Spotify desktop app. Then head to launch ViWizard and select the desired contents from the Spotify desktop app to add.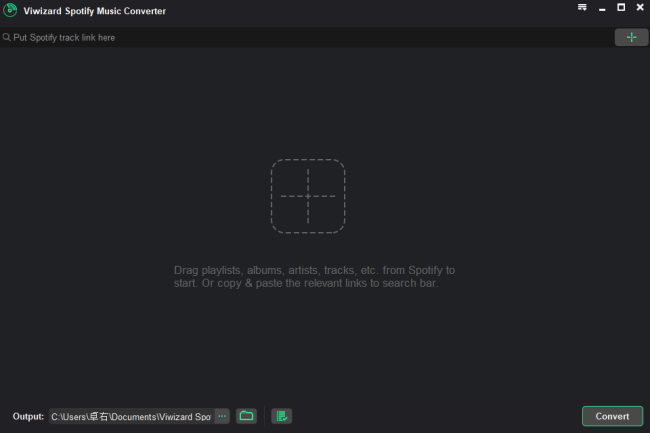 Step 2

Adjust Output Format Settings

Once a selection of music tracks are added to ViWizard, click the menu icon from the top menu > Preferences > Output > Output format. Then click the chevron down icon to open the drop-down menu to select MP3. Click OK to save this setting.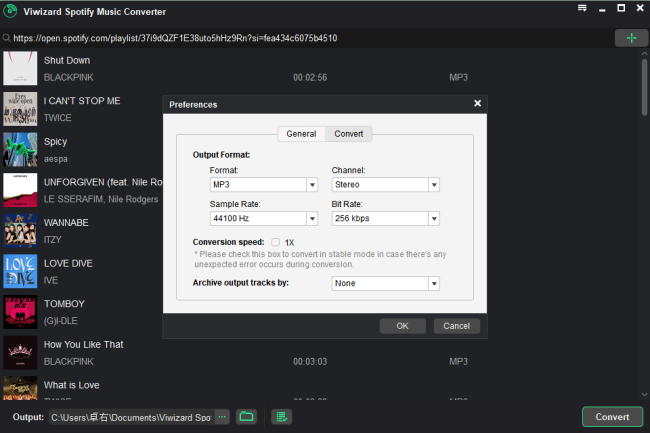 Step 3

Download Spotify Music Files

Once the output format is MP3, don't hesitate to click the Convert button at the bottom-right to start the conversion at a 5x super faster speed and ViWizard will take care of the rest. You can open the output folder (3 dots next to output path) and the converted menu to check for the converted music files, which are stored on the computer.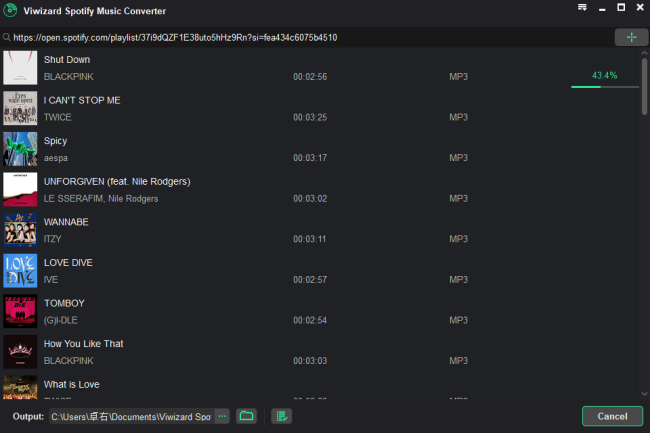 Step 4

Activate the Spotify Music Files in USB

Now transfer the folders and files to a compatible USB storage device and connect it to the car device for offline play.