"So, I just added a song to my playlist and Spotify immediately added their own songs. How do I stop Spotify from adding songs to playlist? It's extremely annoying, and I've heard it's a problem for those with Premium. Please can I get a legitimate answer and not an automated on? Thanks!"
In the Spotify Community, lots of users complained that Spotify keeps adding songs to playlist. However, Spotify hasn't officially given an answer to this problem. So, can you stop Spotify from adding songs to playlist? Sure, the answer is yes! Never mind! We've collected some solutions to solve this problem. So, in this article, we will show you how to stop Spotify from adding songs to my playlist.
Part 1. Why Does Spotify Keeps Adding Songs to My Playlists?
If Spotify keeps adding songs to your playlists, you should check whether the associated features are enabled to cause this.

If you recognize the tracks with a sparkle symbol and are added by Spotify, you've enabled either the Enhance or Smart Shuffle feature for the playlist on your devices. Don't hesitate to delete the unwanted songs by clicking on the "+" button and disable these associated features.
1. Personalized Recommendations
Spotify's algorithm analyzes your listening habits and preferences to provide personalized recommendations. If your playlist has less than 15 songs, Spotify may suggest songs that it thinks you may like to add to that playlist.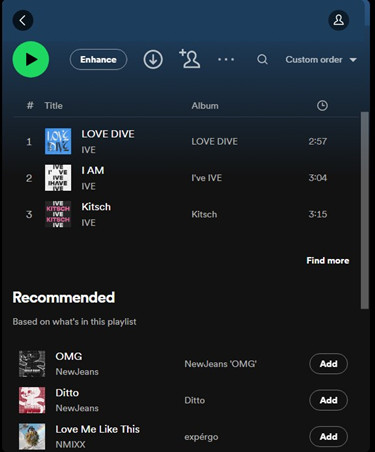 2. Enhance Feature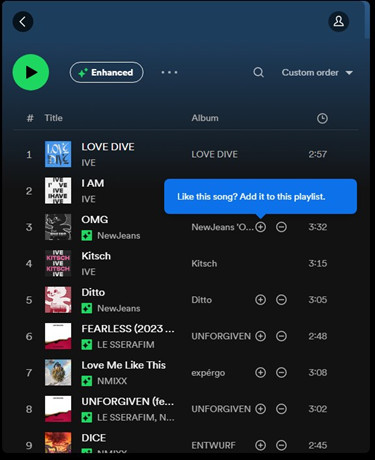 Spotify's Enhance feature will source up your existing playlists with more similar songs based on the original ones. This brings the personalized recommendations to your playlist and allows you to instantly bolster up your playlist with algorithmically-generated song selections that Spotify assumes matches the vibe of the rest of the songs that you've already added to the playlist.
3. Autoplay Feature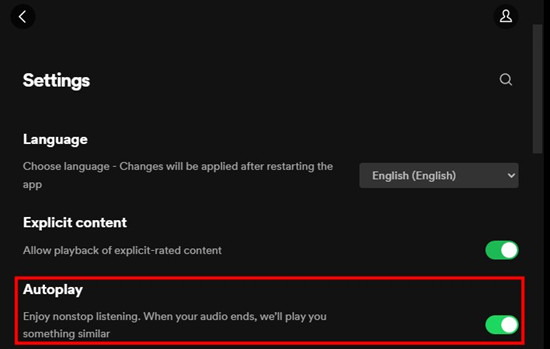 Spotify's Autoplay feature will automatically plays similar songs after your playlist ends. This provides a continuous listening experience and keep the music unstop. The Autoplay feature adds songs to your play queue instead of your playlist.
4. Smart Shuffle Feature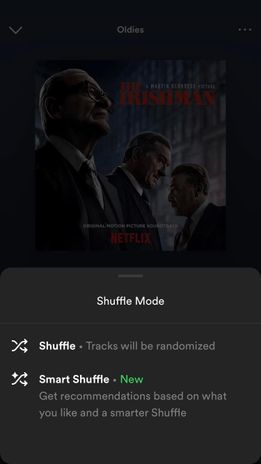 Spotfiy's Smart Shuffle will keep listening session fresh with personalized recommendations that match the vibe of an original playlist. This is similar to the enhance feature. You may have the access to either enhance, smart shuffle or both on your devices.
5. Collaborate Playlists
Collaborative playlists allow you and friends invited to add, remove, and reorder tracks. If you have shared a collaborative playlist with other Spotify users, they may add songs to the playlist.
6. Curated Playlists
If the playlist is curated by Spotify, such as your Discover Weekly, Release Radar and more alike personalized playlists will be updated regularly. For example, "Discover Weekly" provides you with a selection of songs based on your listening history and preferences and is updated every Monday. "Release Radar" presents the new releases from artists you followed on Spotify.
When these personalized playlists are automatically updated, you may find Spotify add new songs to your library or existing playlists.
Part 2. How to Stop Spotify from Adding Songs to My Playlists
Many users may be annoyed by this problem for a long time. Don't worry! In this part, we will tell you how to keep Spotify from adding songs to your playlist. It is to solve the issue after we show you several methods.
Method 1. Add More Songs to Spotify Playlist
Spotify official says that the playlist must have at least 15 songs, and if it doesn't, they will add songs to make it more than 15 songs. For example, if you have 8 songs in your playlist, Spotify will automatically add another 7 songs to meet the requirement of 15 songs. So, if you don't want to be automatically added, you must add up to 15 songs by yourself.
Step 1. Open Spotify and search for the song you like.
Step 2. Click on the three dots to select Add to Playlist.
Method 2. Disable the Autoplay Feature on Spotify
If you have noticed that there is a feature that keeps adding new tracks to the playlist created by Spotify. Then you can solve this problem by simply disabling this feature. You can do this with the following steps.
Step 1. Open Spotify and click the down arrow next to your profile name.
Step 2. Go to Settings and find Autoplay then turn it off.
Method 3. Create a New Playlist on Spotify
May be above two methods are too much trouble for you, so you have another option. That is to create a new playlist and add 15 music tracks to it. Perform the following steps to create a new playlist for adding your liked songs on Spotify.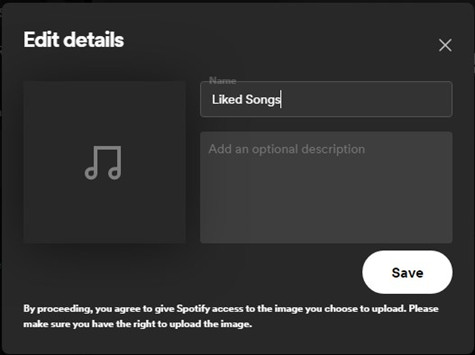 Step 1. Launch Spotify and click Create Playlist in the side menu.
Step 2. Edit the name and other details then click Save.
Method 4. Upgrade Spotify to Premium Subscription
The best way to prevent Spotify from adding songs to playlist by upgrading to Premium subscription. Spotify offers lots of exclusive features to those Premium subscribers. Then you don't need to face the limitations with a Premium subscription.
Method 5. Turn off the Enhance Feature on Spotify
Spotify released an update that made it easier for its users to update their playlists. By turning the Enhance feature on Spotify, users can add additional similar songs. This feature automatically adjusts the music to a person's listening style and preferences. With this feature enabled, you can expand your Spotify playlist by automatically interspersing songs that you add yourself. Turn it off for solving your problem.
Step 1. Launch Spotify and go to the playlist that Spotify add songs to.
Step 2. Click on the Enhance button under the playlist's profile.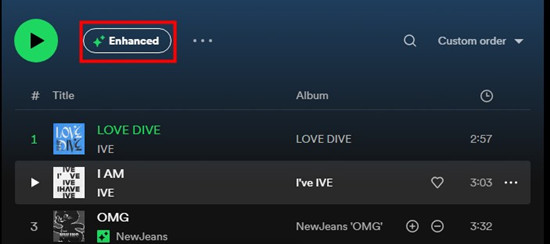 Step 3. Now the additional songs will be removed instantly from your playlist.
Part 3. How to Download Spotify Playlists to MP3 without Premium
With the above methods, you can easily and surely solve the problem of Spotify adding random songs to playlist. Furthermore, here we will share a method to help you download as many songs as you want for offline listening and without paying for Premium. That is to use a Spotify music downloader called ViWizard Spotify Music Converter - an excellent music converter for all Spotify users.
ViWizard Spotify Music Converter is designed to download Spotify songs to 6 different formats such as MP3, AAC, M4A, M4B, WAV, and FLAC. The conversion process doesn't produce any sound loss and the conversion speed is up to 5× faster speed. The converted Spotify music files can be played on any media player and device. Here are the steps to download Spotify music by using ViWizard Spotify Music Converter.

Key Features of ViWizard Spotify Music Converter
Convert Spotify music to popular formats like MP3, AAC and more
Download Spotify tracks or albums in batch up to 5× faster speed
Break format protection from Spotify music efficiently and fastly
Keep Spotify songs for playing on any device and media player
Step 1

Add Spotify Playlist to ViWizard

When you open ViWizard Spotify Music Converter on your computer, Spotify will be launched at the same time. Next, go to copy the link of Spotify playlist and paste it into the search bar on the converter. Alternatively, you can drag and drop songs from Spotify playlist to the interface of ViWizard software.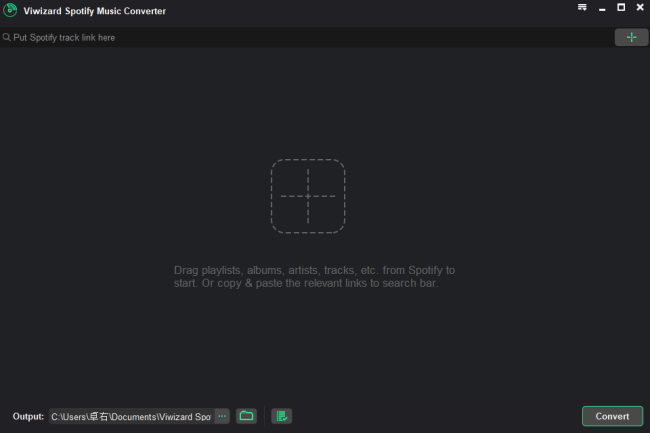 Step 2

Set the Audio Format for Spotify

After adding Spotify playlist to the converter, you can choose the format of the output audio. There are six options, including MP3, AAC, M4A, M4B, WAV, and FLAC. Go to click the top menu and select the Preferences option. Also, you can then adjust the sound quality by setting the bit rate, sample rate, and channel.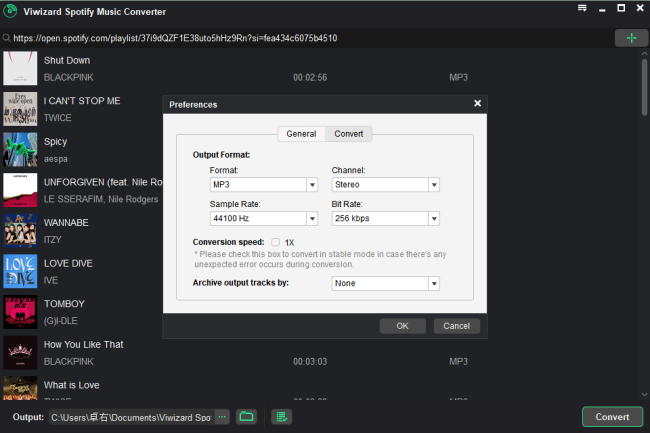 Step 3

Download Spotify Playlist to MP3

Once you have completed the settings you want, click the Convert button to start downloading Spotify playlist to MP3. After the conversion, you can see the songs you choose to download within the converted page by clicking the Converted icon. Then you can move those converted Spotify songs to your device for playing anytime.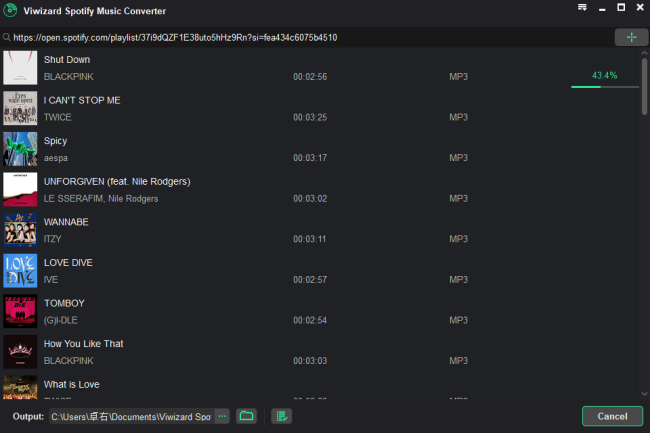 Conclusion
When you encounter Spotify keeps adding songs to playlist, you can use the solution we suggested above. Most users can solve this problem temporarily. But the same problem may appear time to time, so the best way to get rid of this problem for good is to download all your favorite Spotify songs and save them with a Spotify music downloader. Go to download and install ViWizard Spotify Music Converter and have a try!
More Spotify Tips & Tricks