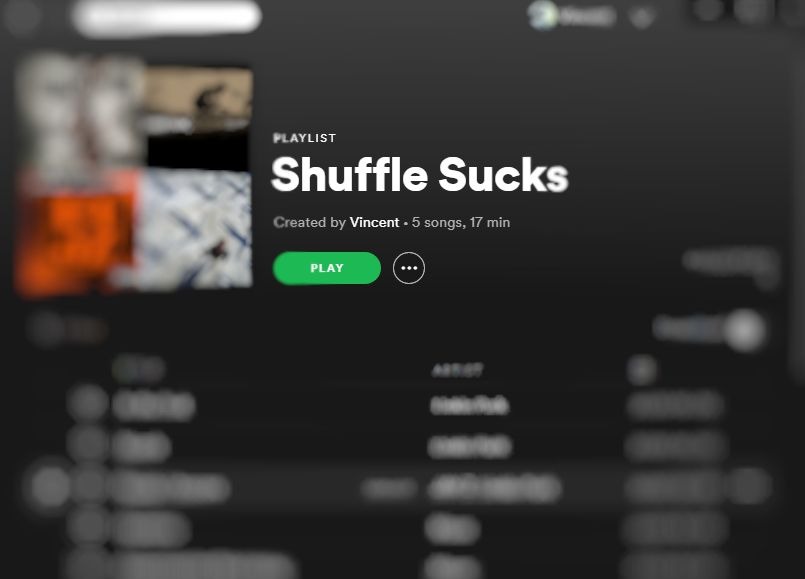 I'm not too big on making a bunch of playlists on Spotify, so I tend to use shuffle on my entire "liked songs" section. I've come to realize how terrible it is at actually giving a "true" shuffle on my library of over 2200+ songs. It will constantly repeat songs that I've heard countless times, and leave others untouched entirely. Does anyone have any insight into this issue, and is there any sort of fix or workaround?
One of the most complained issues from Spotify users is that Spotify is not really shuffling the whole playlist but a select few bunches of songs. And there used to be a thread on Reddit where Spotify users discussed this hot topic and the thread was then closed after a Spotify representative came and say "there's no timeframe for a fix".
Apparently, Spotify still hasn't fixed this problem up until now. But nevermind, you definitely can fix it on your own. In the following parts, I'm going to show you how to solve Spotify shuffle play sucks issue and improve your shuffle experience.
Part 1. Why Is Spotify Shuffle So Bad?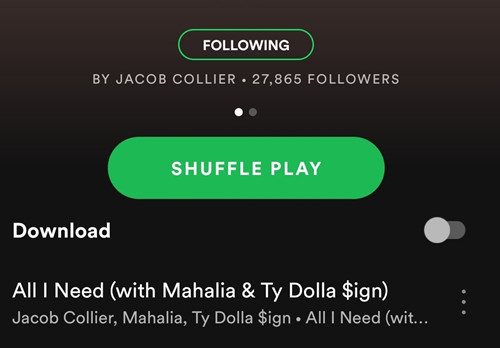 This is what you may experience when you put thousands of songs in a playlist and play them on shuffle. Spotify will prioritize new releases and major artists who can make more profit and play more of their songs on repeat. There's a potential that Spotify is trying to boost major artists or labels and as result, they'll be played over and over again on shuffle mode.
But what about those local files you uploaded to the playlist? They might not even have a chance to get into the shuffle queue. There have been many complaints on the internet about this issue and this is how the Spotify team tackles these queries:
1. Ignore the questions asked on Reddit or the Spotify Community
2. Lock the thread
3. Delete the complaints
4. Make a rhetoric statement saying that the shuffle works just fine
Part 2. How to Improve Spotify Shuffle
You can choose to improve Spotify shuffle to make it play your playlist properly.
Step 1: On desktop, open the Spotify app or Spotify Web Player and go to the desired playlist.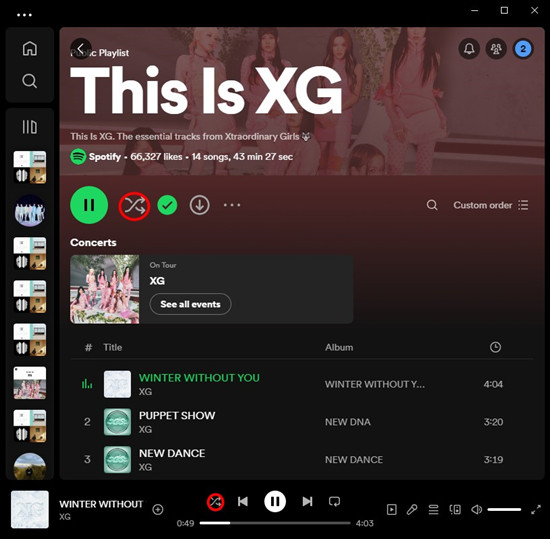 Step 2: Under the playlist, please make sure the playlist is not sorted in alphabetical order. Or from here to change the order of the songs in Spotify playlist.
Step 3: Go to any song in the playlist you haven't heard in a while or Spotify never shuffles it for you.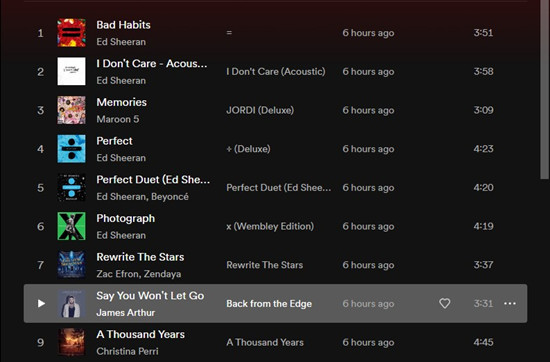 Step 4: Turn on the Shuffle mode on the selected song. Now this should break up the selected songs.

You can check to see if Spotify shuffle has been improved in this way. If Spotify shuffle is still bad, scroll down to fix it.
Part 3. Workarounds to Fix Spotify Shuffle
There're more possible workarounds to fix Spotify shuffle. Please try out the methods here.
Method 1. Download Spotify Playlist
You should try to download the selected Spotify playlist and shuffle it in the offline mode.
How to Download a Spotify Playlist
Step 1. In Spotify, go to the selected playlist in your library.
Step 2. Under the playlist, click the Download button (grey icon).
Step 3. Wait until Spotify download the playlist for you. When the download completes, the Download button will turn to green.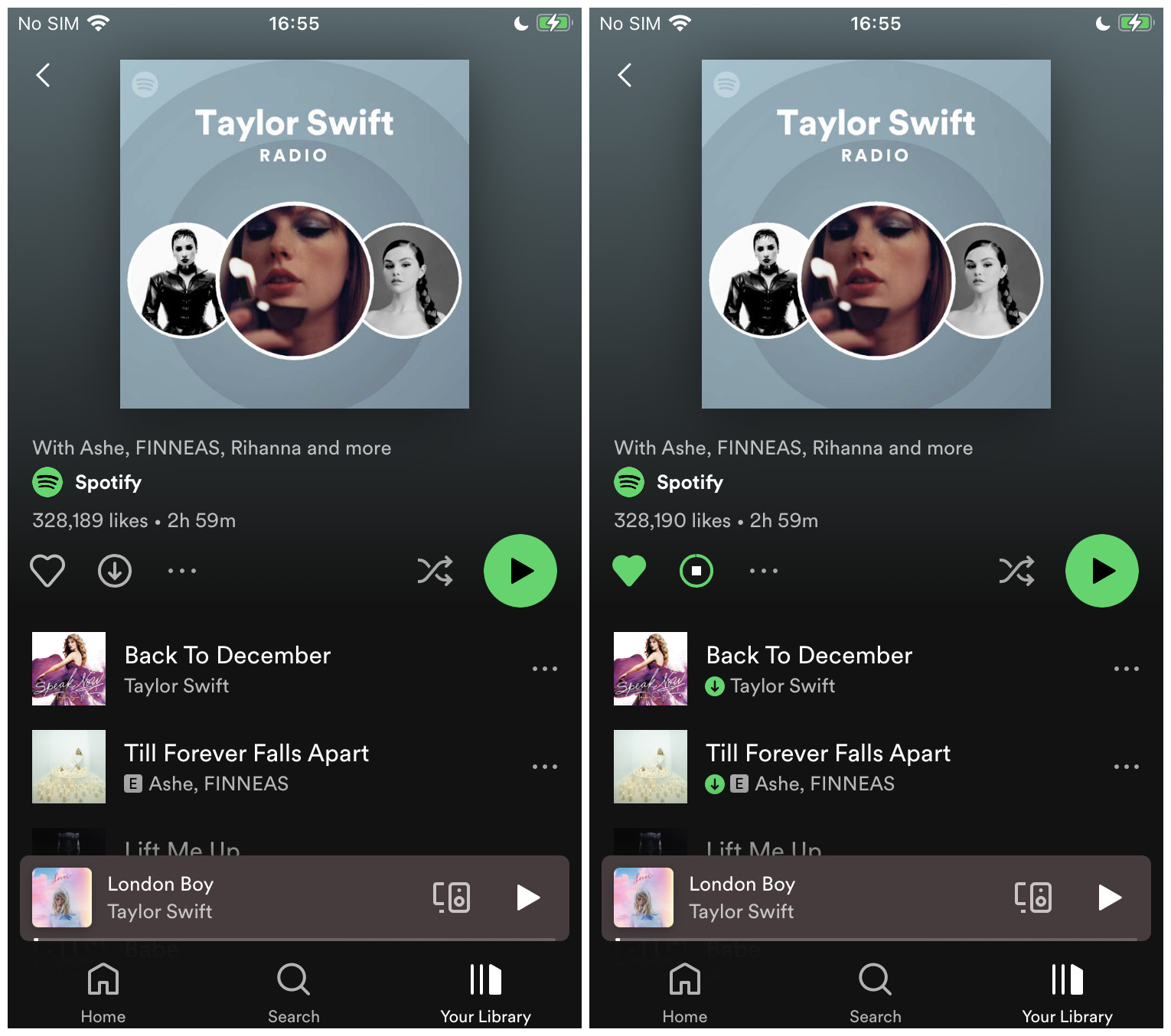 How to Turn on Spotify Offline Mode
Step 1. On Windows, open the app menu > File > Offline Mode. Or on Mac, use the Apple menu > Spotify > Offline. If the offline mode hasn't been enabled, turn it on.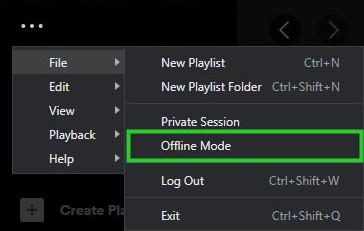 Step 2. In Spotify, go to the selected playlist in your library.
Step 3. Play this playlist in the shuffle mode.
Method 2. Log out and Log Back In to Spotify
Step 1. Click on your name on the Spotify app > Log Out.
Step 2. Close the Spotify app.
Step 3. Relaunch Spotify and log in to your account again.
Step 4. Play a playlist on shuffle.
Method 3. Clear Spotify Cache Files
For the same songs that Spotify shuffles over and over again, their music tracks can be in cache, thus making it easier for Apple Music to load them and put them to stream in a frequent manner.
Step 1. On desktop, click the chevron down icon > Settings > Storage > Cache.
Step 2. Click the "Clear cache" button to the right of the "Cache" option.

Method 4. Update the Spotify App
This might work sometimes when you update your Spotify app and it will reset the shuffle algorithm on Spotify and make the shuffle feature play random songs indiscriminately.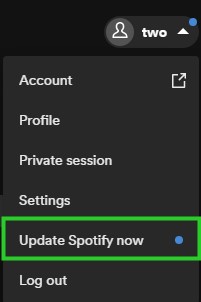 Part 4. Alternatives to Fix Spotify Shuffle
There're more alternatives to Spotify shuffle that enable you go through with your music tastes on Spotify. Get your preferences.
1. Change Songs Order
You can change the order of the songs in a created playlist on Spotify then play the playlist in queue instead. You can choose to use the "Sort" function or customize the songs order as you want. After that, you can choose to play the songs in queue.
How to Use "Sort" to Change Songs Order
Sort lets you view or stream lists in a particular order.
Step 1. On desktop, go to the desired playlist in the side menu. In any playlists, Spotify offers multiple options in the column header for users to choose how items are listed and thus change the order of songs accordingly.
Step 2. Click on TITLE, ALBUM, DATE ADDED, Duration (Clock icon) at the column header for an according soft of the songs in this playlist. Or you can click on the Chevron down icon at the top to select Custom order, Title, Artist, Album, Date added and Duration from the dropdown.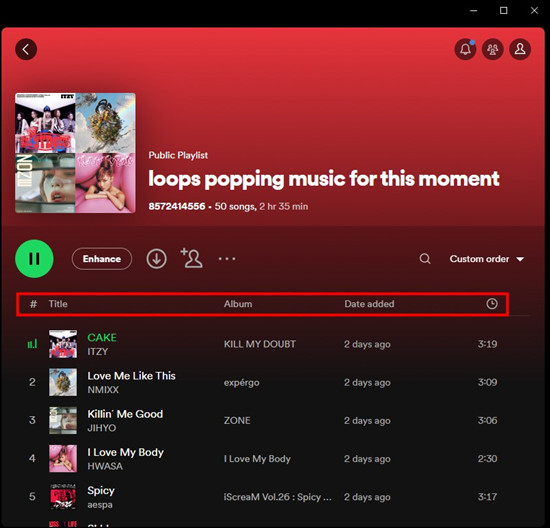 How to Customize Songs Order
True, Sort is convenient with all those columns, but we still can customize the order of songs to make it work for us, which is called custom order.
Step 1. On desktop, go to the desired playlist in the side menu.
Spotify also lets you to put a song or several songs to your preferred position in any playlists. Or if the playlist is too large, use the Search tool to locate some specific songs.
Step 2. To pin one particular song to the top (or other preferred position), just select it and drag and drop it to the top.
Step 3. To pin multiple songs to the top (or other preferred position), just multi-select them and drag and drop it to the top.
Tips: When you are customizing the songs order, see the green line and the information like "London Boy -Taylor Swift" and "2 items" in case there's a mistake.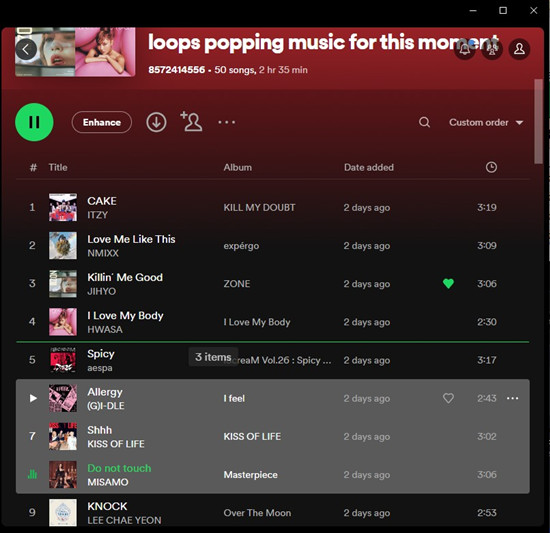 2. Use Spotify Playlist Shuffler
SpotifyShuffler.com will shuffle one of your already created playlists. This shuffler works by creating a new playlist with the same name as the original and copying all of the tracks to the new playlist. Once you use Spotify Shuffler to randomise the desired playlist, you are able to listen to the playlist in Spotify with shuffle turned off but in a changed songs order!
but it doesn't help when it comes to Spotify curated playlists that belong to Spotify. Just like other apps and websites you use with your Spotify account, you just need to give your access to it, then you are able to shuffle your favorite playlist truly.
Step 1. Use a browser to go to spotifyshuffler.com.
Step 2. Click on SGIN IN TO SPOTIFY. This will redirect to the page of Spotify login to log in to your Spotify account. Enter your Spotify credentials to continue to Spotify Shuffler.
Step 3. Then you'll be direct to the page to ask your agreement to give the access of your Spotify account to SpotifyShuffler.com. Click on AGREE.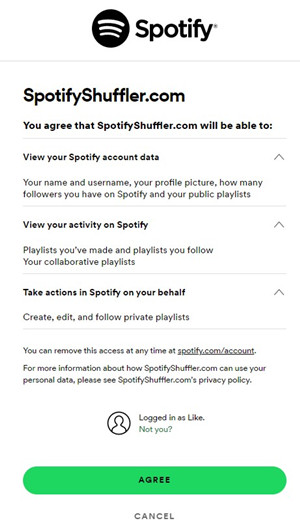 Step 4. Wait for a few moments and you'll be direct to the playlist page of SpotifyShuffle.com, where you can see all your Spotify playlists are displayed here.
Step 5. Scroll to the desired playlist or use the Search bar to filter playlists, and you can select either SHUFFLE PLAYLIST or NEW SHUFFLED PLAYLISTS for it.
Step 6. Go back to Spotify, then you get a new playlist with the same name as the playlist you choose to "SHUFLLE PLAYLIST" with Spotify Shuffler.
Step 7. Go into the new playlist, the songs order has been randomised. Now even you are not in the shuffle mode, you can go through all the songs in it, including the songs that Spotify Shuffle never plays for you.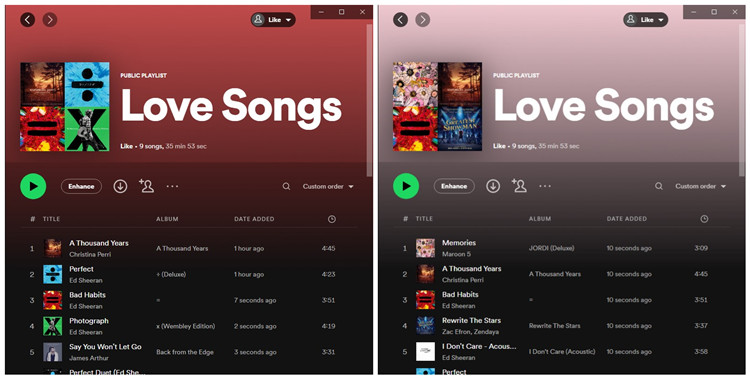 Note: Spotify shuffler doesn't work if the selected contained one or more local tracks which have been removed from the new playlist.
Even Spotify Shuffler helps randomise the order of the songs in a playlist, it doesn't work to Spotify curated playlist. Spotify won't let you change the order of the songs in the curated playlist, so how can you shuffle those contents and even all Spotify contents with no limits? Go ahead.
3. Use Another Media Player
You can launch any media player or your familiar one on your devices to access its shuffle mode you like to play Spotify music on a rather true shuffle mode.
So how can you transfer your Spotify library to another place? With ViWizard Spotify Music Converter, you can always bring the DRM-free version of your accessible Spotify contents to more places.
Added with the DRM-removal function, ViWizard Spotify Music Converter lets Spotify users download Spotify contents, including your created playlists, Spotify curated playlists and more in Spotify Free or Spotify Premium - yes, you can use this download service even without Premium subscription in 6 audio files formats. After that, you can put these songs on any media player and play them on the real shuffle mode offline.

ViWizard Spotify Music Converter Key Features
Convert and download Spotify songs to MP3 and other formats
Download any Spotify contents at 5X faster speed
Play Spotify songs offline without Premium
Play Spotify on real shuffle
Save Spotify with the original audio quality and ID3 tags
1

Launch ViWizard and Import Songs from Spotify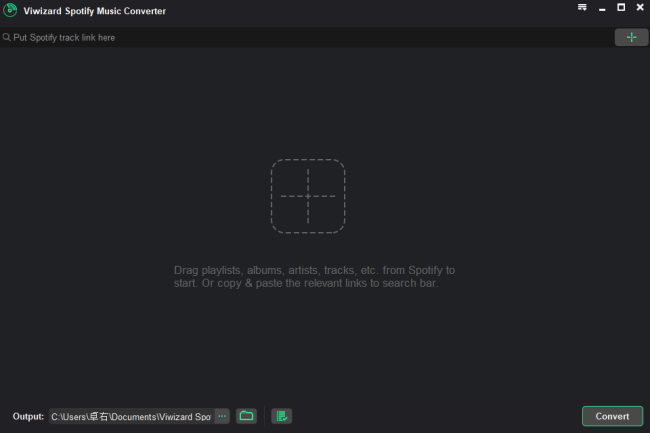 Open ViWizard software and the Spotify will be launched simultaneously. Then drag and drop tracks from Spotify into the ViWizard interface.
2

Set Up Output Parameters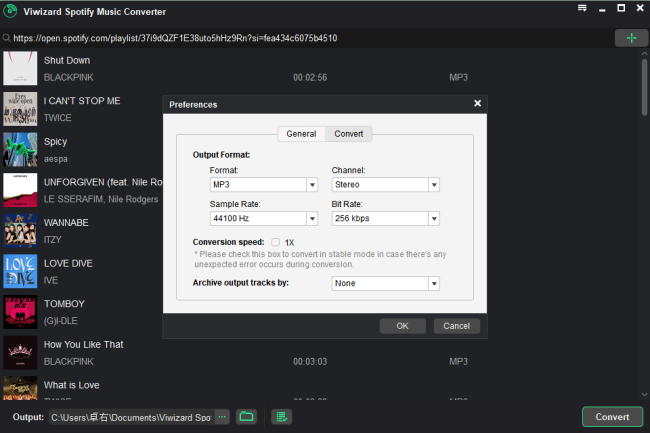 After adding music tracks from Spotify to ViWizard, you can choose the output audio format. There're six options including MP3, M4A, M4B, AAC, WAV and FLAC. And then you can adjust the audio quality by selecting the output channel, bit rate, and sample rate.
3

Start the Conversion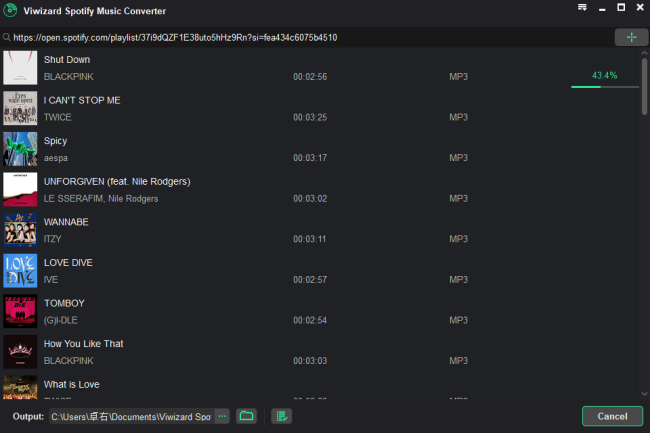 Once all the setting is finished, click the "Convert" button to start loading Spotify music tracks. After the conversion, all the files will be saved to your specified folder. You could browse all the converted songs by clicking "Converted" and navigate to the output folder.
4

Play Spotify Songs on Shuffle Anywhere

On Windows PC, the built-in Windows Media Player is powerful enough to offer the true shuffle mode. You can also choose to customize the songs order to

Step 1. On Windows PC, open Windows Media Player.

Step 2. Drag and drop the converted Spotify Music files from the device to Windows Media Player.

Step 3. Now all the added Spotify Music files are kept under the Music section in the left menu. You can access it in the Artist, Album or Genre tab.

Step 4. You can choose to create a new playlist with new Spotify Music files or as the original Spotify playlist in Window Media Player.

To create a playlist in Windows Media Player: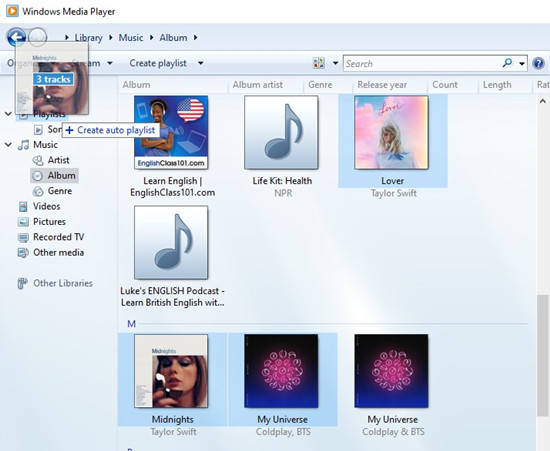 Once you create the playlist you want to shuffle in Windows Media Player, you can start to shuffle the tracks in it.
How to Turn on Random in Windows Media Player
Step 1. Go to the desired contents in the left menu. For example, if you want to shuffle your music collection, click "Music". Or if you want to shuffle your new playlist, click [Your Playlist's name] under "Playlists".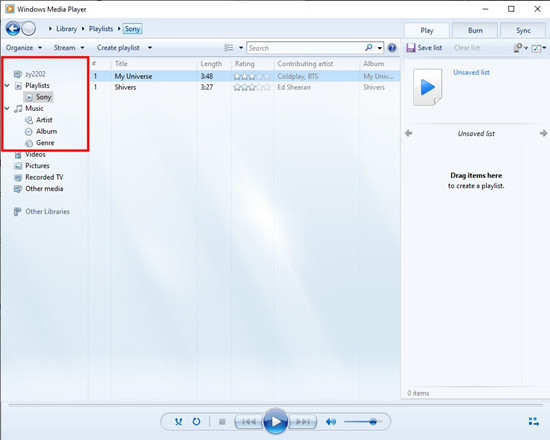 Step 2. Click the shuffle button (Turn shuffle on) in the playback control at bottom.
Step 3. Click the Play button in the playback control to play the tracks included in a shuffle mode.
More Spotify Tips & Tricks