Whenever the Spotify app is open and idle on my windows 10 PC it uses around 40% of my CPU. When attempting to play music, it uses from 50-80%, and I cannot change the volume or song without a one-minute delay. It'll also occasionally close on me after a song finishes, and to get Spotify fully loaded again takes about 5-10 minutes. It is basically unusable on my desktop now.
Spotify is not only a music playing software now. As it keeps expanding with more content and features, the app in result, is getting larger. More users come across high CPU usage issue with the Spotify app, and they can barely find a way to fix the problem.
So in the following parts, I'm going to show you how to decrease Spotify usage and a better way to play Spotify songs without using too much CPU on your computer.
Part 1. How to Fix Spotify (Super) High CPU Usage
In this part, We've collected 9 methods that can fix Spotify CPU usgae immediately.
If you're using your Facebook account to log into Spotify or your Spotify account has been connected to Facebook, this may cause extra usage while using Spotify. Because Facebook will read your activities and post some of them to your social account. So you'd better disconnect Facebook to your Spotify account:
1. On desktop, click the Profile icon > Settings or click the Edit settings link for the desktop app > Preferences > Social.
2. If you have connected with Facebook, you'll see the "Disconnect from Facebook" button on "Connect with Facebook to see what your friends are playing option".

3. Click on "Disconnect from Facebook". This will disconnect your Spotify account with Facebook and turns to "Connect with Facebook".
You should also try to enable Spotify offline mode to reduce the extra usage below average. Please make sure you have downloaded the music you want to play in the application because offline mode will only let you play the Spotify downloads.
1. On desktop, click the Edit settings link for the desktop app > More button (3 dots) > File > Offline Mode.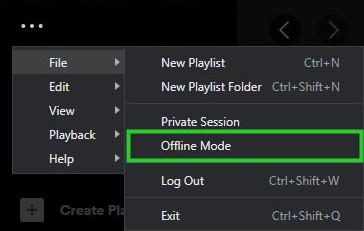 2. Select "Offline Mode" option. You will also see the option is checked and the offline mode icon appears next to the Profile icon.
Method 3. Disable Hardware Acceleration
Check out if your Hardware Acceleration on Spotify has been turned on. If it has, then turn it off and you the CPU usage will drop back to the ordinary values.
1. On desktop, click the Profile icon > Settings or click the Edit settings link for the desktop app > Preferences > Compatibility.

2. Turn off the "Enable hardware acceleration" option.
Method 4. Unhide Promotion Banner
Sometimes when you open Spotify and go to the home page, it will show a promoting bar on the upper part of the page. Some users have reported that once they hide the bar, the usage of Spotify instantly decreases.
Note that if you're a free Spotify user, you'll see a lot of advertisements throughout your listening. If you also want to close them to boost up the performance, you'll have to subscribe to a Spotify Premium plan.
Method 5. Delete Duplicate App Processes
If you open too many Spotify processes, that might cause a high and even super high CPU usage. Please find and delete duplicate processes.
1. Right-click on the taskbar on the bottom of the PC screen, then click Task Manager.
2. Find duplicate processes and delete them.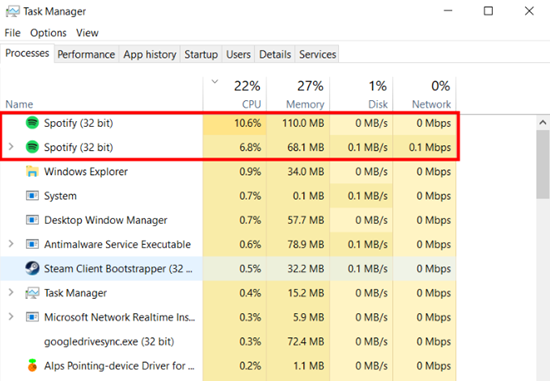 Method 6. Disable Anti-Virus App
You can try to disable the running anti-virus app or turn off Windows defender in Windows temporarily.
1. In the Windows Search Box, enter and click "Check firewall status".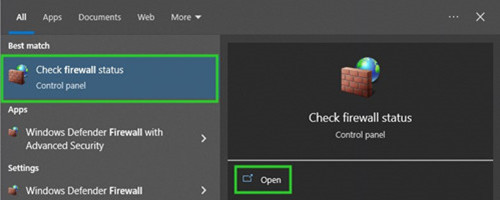 2. On the left side of the screen, click "Turn Windows Defender Firewall on or off" to go to Customize Settings.
3. Select "Turn off Windows Defender Firewall" options for both Private network settings and Public network settings.
Method 7. Restart the Computer
This has often been overlooked, but restarting your computer can actually solve many problems. Maybe it's just running too long and need a break to cool down the hardware. So just turn off your computer and wait for a few minutes, then restart it again. The Spotify app should be running perfectly without consuming too much CPU.
Method 8. Clean Uninstall Spotify App
If you're using the older version of Spotify, it might cause some problems and increase the CPU usage since it's outdated. Spotify will not spend too much time and resources to fix the problems on older version. So you'd better unistall the old version of Spotify app and reinstall it with its latest version from the web.
If you haven't fix Spotify high CPU usage, please consider clean uninstall Spotify app for desktop from the Windows computer. While most Spotify users can perform a regular uninstallation, a clean uninstallation can be the most powerful to fix even Spotify app super high usage.
1. In the Windows Search Box, enter and click "Control Panel".
2. On Control Panel, click "Uninstall a program" under "Programs".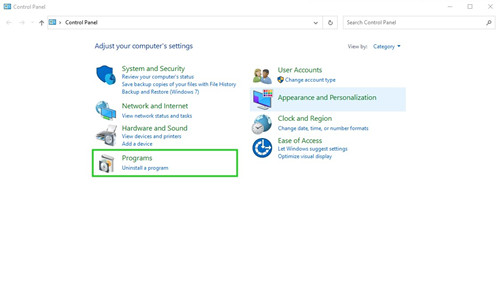 3. In the apps list, right-click on Spotify and select "Uninstall".
4. Go back to the Windows Search Box, enter and open "%AppData%". This will go to AppData\Roaming .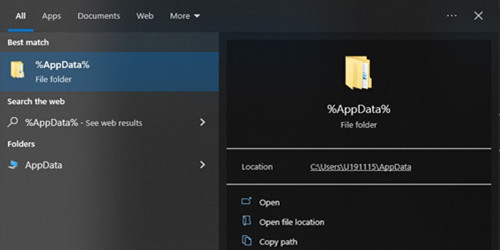 5. Right-click on each associated Spotify folders under App\Data\Roaming > Delete.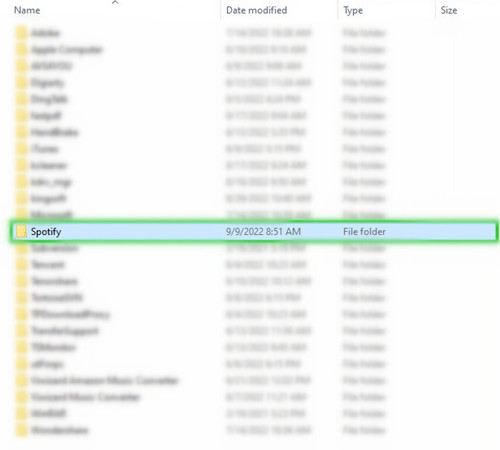 Method 9. Play Spotify Music Files
If the problem still persists, please consider playing Spotify Music files without the Spotify app but through other media players on Windows - such as Windows Media Player.
While Spotify streaming Music are encoded in DRM, a powerful Spotify music converter can download the DRM-free Spotify Music in compatible audio files formats with even the most common media player. Keep reading on to see how ViWizard Spotify Music Converter can help fix the Spotify app high super usage issue.
Part 2. How to Listen to Spotify Music without Spotify App
If you come across Spotify using a lot of CPU issue from time to time and couldn't find a complete way to fix it, here's the final tip.
By downloading your favorite Spotify songs to your  computer, you'll not need to fire up the Spotify app to stream songs, so that the high CPU usage problem can be immediately solved. With ViWizard Spotify Music Converter, you can download all your Spotify songs to your computer without Premium. And then you can play them on any media player, so that you can always play songs you love without using too much CPU.
ViWizard Spotify Music Converter is designed to convert Spotify audio files into 6 different formats such as MP3, AAC, M4A, M4B, WAV and FLAC. Almost 100% of the original song quality will be kept after converting process. With 5X faster speed, it only takes few seconds to download each song from Spotify.

ViWizard Spotify Music Converter Key Features
Convert and download Spotify songs to MP3 and other formats
Download any Spotify contents at 5X faster speed
Play Spotify songs offline without Premium
Play Spotify songs withou using too much CPU
Save Spotify with the original audio quality and ID3 tags
1

Launch ViWizard and Import Songs from Spotify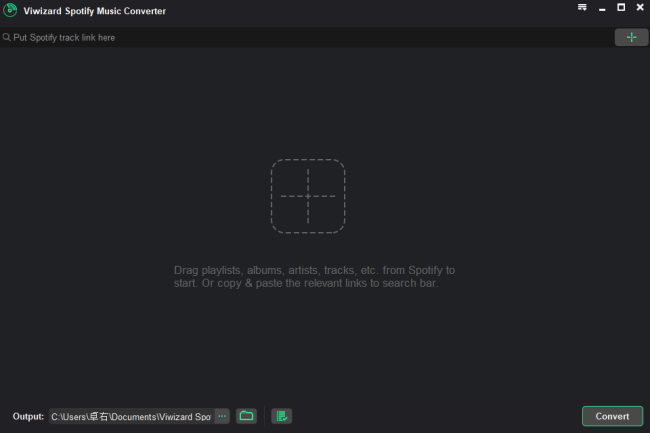 Open ViWizard software and the Spotify will be launched simultaneously. Then drag and drop tracks from Spotify into the ViWizard interface.
2

Set Up Output Parameters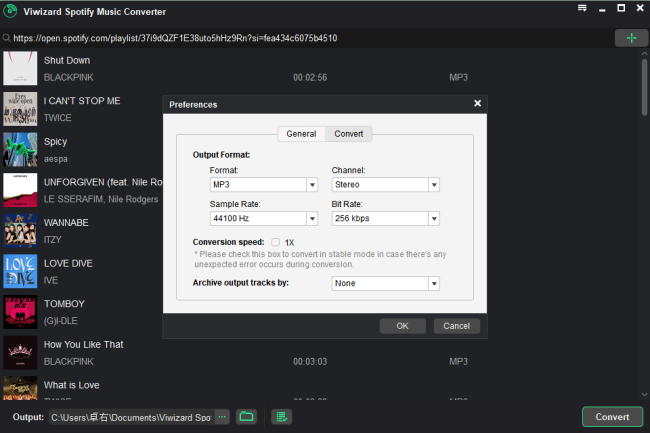 After adding music tracks from Spotify to ViWizard, you can choose the output audio format. There're six options including MP3, M4A, M4B, AAC, WAV and FLAC. And then you can adjust the audio quality by selecting the output channel, bit rate, and sample rate.
3

Start the Conversion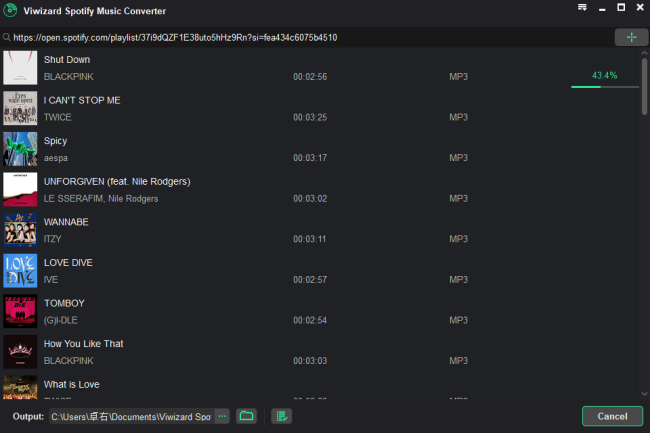 Once all the setting is finished, click the "Convert" button to start loading Spotify music tracks. After the conversion, all the files will be saved to your specified folder. You could browse all the converted songs by clicking "Converted" and navigate to the output folder.
4

Play All the Spotify Songs You Love Offline

After downloading Spotify songs to your computer, you can now play them on a media player without Spotify. So now you don't have to worry about using too much CPU while playing Spotify songs.