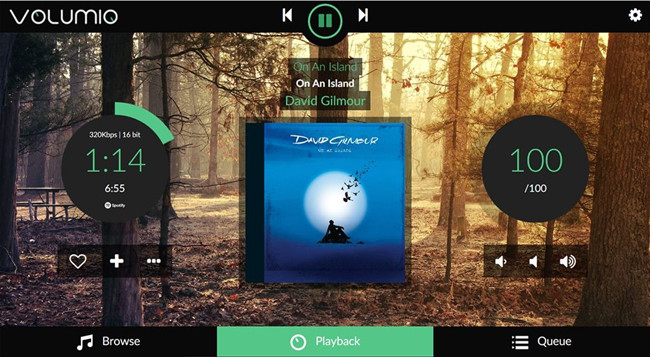 I've been using Volumio for months now, I love it. I just found there is an update available. But after I did the update, Spotify connect doesn't work anymore! I tried to fix it with no success. Does anyone have a clue about how to fix it?
If you've already gotten bored with the Spotify app and its UI, is there a better alternative? Yes, with Volumio, you can play Spotify songs in high quality and with a brand new controllable interface.
So in the next several sections, I'm going to show you how to play Spotify on Volumio and how to fix it when Volumio Spotify connect fails.
Part 1. How to Play Spotify on Volumio with Subscriptions
Spotify is not a native integrated service inside Volumio, so you need to install an add-on plugin before activate your Spotify account.
Step 1 Go to SETTINGS menu.
Step 2 Go to PLUGINS menu.
Step 3 Search for SPOTIFY between MUSIC SERVICES PLUGINS.
Step 4 Download and Install SPOTIFY PLUGIN.
Step 5 Go to INSTALLED PLUGINS and open SPOTIFY.
Step 5 Enter the credentials.
Volumio is a Hi-Fi music player designed for high quality music playback. It's a free and open source app, so you can use it for free and customize your own UI. To be able to play Spotify on Volumio, you'll have to add Spotify plugin for Volumio. And here's how to get it:
Step 1 SSH into your Volumio system and type the following:
Wget https://github.com/majko96/volumio-plugins/raw/master/plugins/music_service/spotify/spotify.zip
mkdir ./spotify
miniunzip spotify.zip -d ./spotify
cd ./spotify
volumio plugin install
cd ..
rm -Rf spotify*
Step 2 Now go to Plugins -> Installed Plugins on Volumio.
Step 3 Activate the plugin, and then type in your Spotify Premium account credentials.
Step 4 On the third line, click the "i" icon to the right of the text field and you will see a line with the URL 54.86.144.136:8888 145. Go to that URL in a separate browser window, authenticate with your Spotify Premium account credentials, and cut and paste the Refresh Token into the field on the Volumio Spotify credentials screen.
Step 5 Click Save, then you should be able to run Spotify on Volumio. You can control the player with Spotify Connect on any device.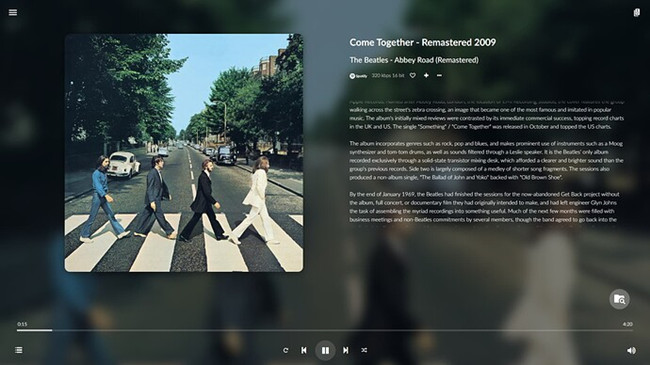 What to do when Spotify Connect doesn't work on Volumio?
If you can't play Spotify on Volumio with the plugin, the most recommended way is to uninstall and reinstall the plugin to clear the bugs you've confronted.
If you still can't fix the Spotify Volumio connection problem, I'm going to show you a better way to play Spotify on Volumio without any bugs with free Spotify account.
Part 2. How to Play Spotify on Volumio with Free Account
Since the Spotify plugins on Volumio are made by two developers, they can't fix all the problems that come from users. But it'll be pretty annoying if the connection can't be fixed immediately and keep the music playing. So is there a workaround to play Spotify on Volumio?
Yes, with ViWizard Spotify Music Converter, you can directly download songs from Spotify to your computer with free Spotify account. After the download, you can put the downloaded files on Volumio and play them without Volumio Spotify connect.

ViWizard Spotify Music Converter Key Features
Convert and download Spotify songs to MP3 and other formats
Download any Spotify contents at 5X faster speed
Play Spotify songs offline without Premium
Play Spotify on Volumio with free account
Save Spotify with the original audio quality and ID3 tags
1

Launch ViWizard and Import Songs from Spotify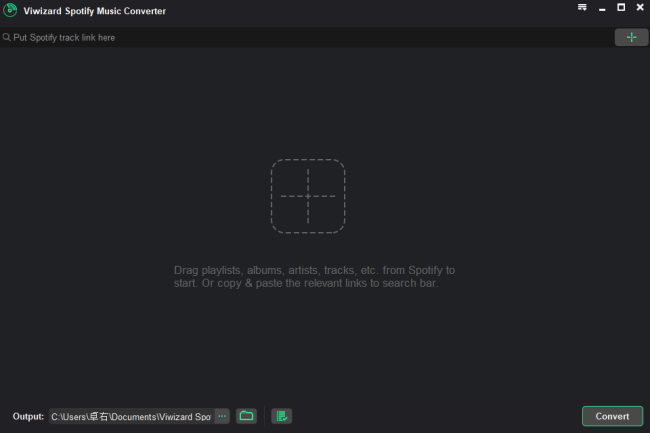 Open ViWizard software and the Spotify will be launched simultaneously. Then drag and drop tracks from Spotify into the ViWizard interface.
2

Set Up Output Parameters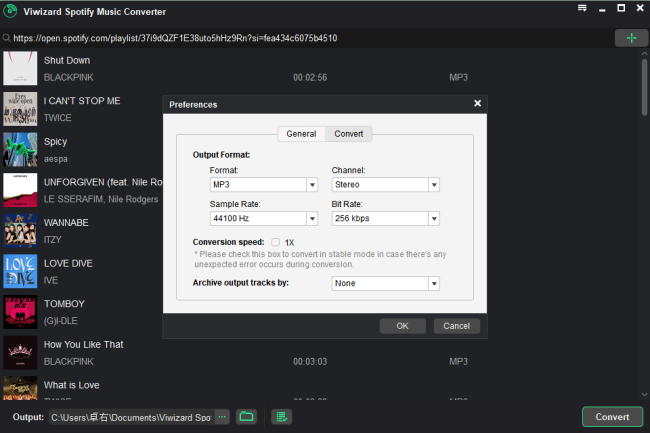 After adding music tracks from Spotify to ViWizard, you can choose the output audio format. There're six options including MP3, M4A, M4B, AAC, WAV and FLAC. And then you can adjust the audio quality by selecting the output channel, bit rate, and sample rate.
3

Start the Conversion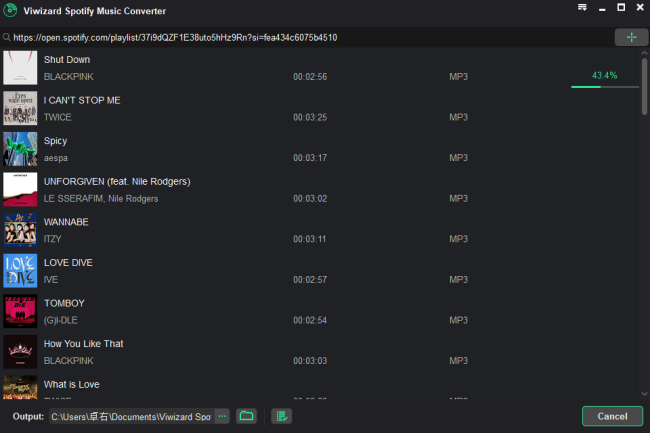 Once all the setting is finished, click the "Convert" button to start loading Spotify music tracks. After the conversion, all the files will be saved to your specified folder. You could browse all the converted songs by clicking "Converted" and navigate to the output folder.
4

Add Downloaded Spotify Songs to Volumio

After download Spotify songs to your computer, now you can directly play these songs on Volumio player if you already have it installed on your computer. Or you can also transfer the downloaded files on other device that has the Volumio player.
Bonus tips to get the best sounding on Volumio:
Volumio can detect if your DAC has a Hardware Mixer, and enable it automatically. If your DAC does not support it, Volumio will allow you to enable the software mixer. To change this behaviour:
1. Go to Playback Options -> Volume Settings
2. Select the Mixer Type:
None = No volume control
Software = Volume control but loss of Audio Quality
Hardware = Best of both worlds, provides ability to change volume without loss of quality.
3. By choosing the hardward, you can change the playback volume without losing any of the quality and thus get the best sounding for your playing environment.
More Spotify Tips & Tricks