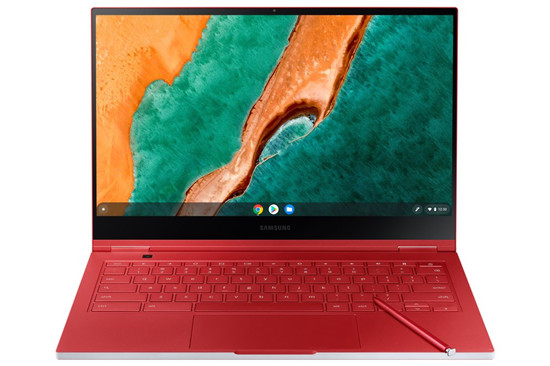 As Spotify continues to see surge of listening on more devices, there's also stronger music streaming need from users of Chromebook. But currently, Spotify doesn't offer an official Spotify app for Chromebook. So, users can access Spotify on Chromebook by using the Spotify Web Player or installing the Spotify app for Android. In this passage, we are going to show you how to download Spotify on Chromebook for playing music. Let's check out now!
Part 1.

How to Download and Install Spotify on Chromebook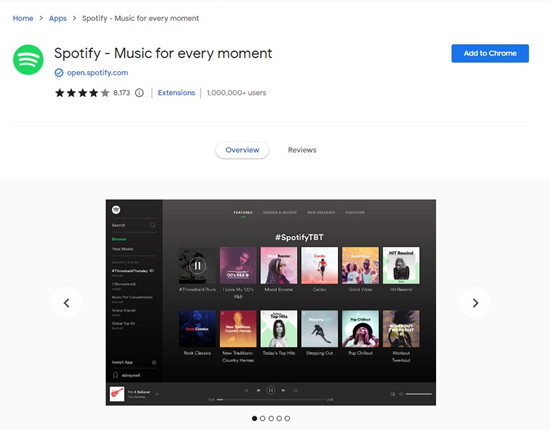 Chromebooks make it easy to enjoy your favorite apps, including Spotify! Let's get your tunes playing by downloading and installing the Spotify app from the Google Play Store.
Method 1: Download and Install Spotify on Chromebook from Google Play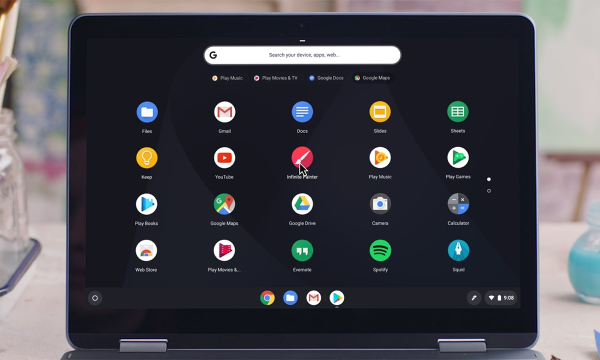 Power on your Chromebook and find the circular icon in the bottom-left corner. Click on it; this is your app launcher.
In the search bar at the top, type "Google Play Store" and press Enter.
Once in the Google Play Store, use the search bar again, this time typing "Spotify."
Look for the Spotify app with the recognizable green icon and click on it.
On the Spotify app page, locate and click the "Install" button.
A pop-up window will appear; confirm your decision by clicking "Install" again.
Spotify may request permissions, such as accessing your music files. No worries! Click "Accept" to proceed.
Relax while your Chromebook works its magic. Keep an eye on the progress bar to know when it's complete.
Once the installation is finished, click "Open" directly from the Google Play Store. If you can't find it there, check your app launcher for the Spotify icon and click to open.
If you already have a Spotify account, sign in using your username and password. If not, you can sign up for a new account right from the app.
Method 2: Download and Install Spotify on Chromebook through Linux
If you're looking for a Spotify experience on your Chromebook that feels like the familiar desktop versions on Mac or Windows, you can install the Linux client. Please check if your Chromebook supports Linux before proceeding.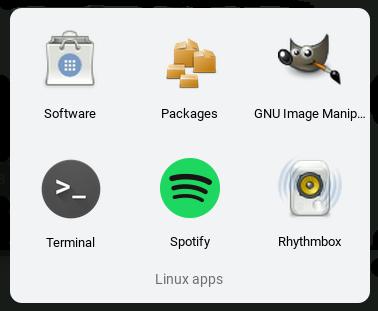 If you're looking for a Spotify experience on your Chromebook that feels like the familiar desktop versions on Mac or Windows, you can install the Linux client. Please check if your Chromebook supports Linux before proceeding.
Get started by opening the Linux Terminal on your Chromebook. You can find it in the app launcher or search for "Terminal."
Copy and paste the following commands into the Terminal. These commands add the Spotify repository to your Chromebook's system:


    bash
    curl -sS https://download.spotify.com/debian/pubkey_0D811D58.gpg | sudo apt-key add -
    echo "deb http://repository.spotify.com stable non-free" | sudo tee /etc/apt/sources.list.d/spotify.list
  

After adding the Spotify repository, let's update your system's list of available apps. Type the following command in the Terminal:


    bash
    sudo apt-get update
  

Now it's time to bring Spotify to your Chromebook! Enter the following command in the Terminal:


    bash
    sudo apt install spotify-client
  

Sit back and relax; this might take a little bit. Once the installation is complete, it's showtime! Find Spotify in your app drawer, usually under the "Linux Apps" folder.
For a Spotify experience that's closer to what you get on a traditional computer, the Linux client is a solid choice. Just make sure your Chromebook is all set up for Linux apps in the Chrome OS settings.
Part 2.

How to Listen to Spotify on Chromebook using Web Player

Listening to Spotify on your Chromebook is easy and doesn't require an app. Follow these steps to enjoy your favorite tunes through the Spotify web player:
Method 3: Play Spotify Music in Spotify Web Player
Fire up your Chromebook and open the Chrome browser. Look for the colorful icon in your app launcher or taskbar.
Type "open.spotify.com" into the address bar and hit Enter. This takes you to the Spotify web player, where the music magic happens.
If you're not already signed in, do so using your Spotify account credentials. Don't have an account? No worries, you can sign up right from the web player.
Your Spotify world is at your fingertips. Navigate through your playlists, saved songs, and more using the menu on the left.
Find a song, album, or playlist that suits your mood and click on it. The web player kicks in, and your chosen tunes start playing.
Control your music effortlessly using the playback controls at the bottom. Play, pause, skip, and adjust the volume as you please.
Love making playlists? Head to "Your Library" and click on "Playlists." Here, you can create new ones or fine-tune existing ones.
The beauty of the web player is its flexibility. Access Spotify from any device with a browser – be it your Chromebook, a friend's laptop, or even your smartphone.
Click on your profile picture in the top-right corner to access settings. Tweak things like playback quality and offline mode to match your preferences.
If you're on a shared device, don't forget to log out. Click your profile picture and select "Log Out" to keep your Spotify account secure.
Now you're all set to enjoy Spotify seamlessly on your Chromebook using the web player. Whether you're hustling through work or chilling on the couch, your music is right there with you.
Part 3.

How to Download Music from Spotify to Chromebook using Downloaders

Downloading music directly from Spotify to your Chromebook can be challenging due to certain restrictions. However, you can overcome this limitation with a workaround that involves downloading music to a Windows PC or Mac using a versatile tool like ViWizard Spotify Music Converter and then effortlessly transferring the files to your Chromebook using a USB drive.

While downloading Spotify music directly to a Chromebook presents compatibility challenges, ViWizard Spotify Music Converter offers a robust solution. This tool allows you to download Spotify music to a Windows PC or Mac in universally supported formats, including MP3, M4A, M4B, WAV, AAC, and FLAC. Whether you have a Premium subscription or not, this method grants you the freedom to transfer your favorite music to your Chromebook for seamless offline listening.

Key Features of ViWizard Spotify Music Converter
Free Trial
Free Trial
* Security verified. 5, 481,347 people have downloaded it.
Download Spotify songs, albums, playlists, podcasts, audiobooks
Convert Spotify music to lossless MP3, AAC, FLAC, WAV, M4A, M4B
Support playing offline Spotify music on any device at any time
Compatible with Windows and macOS, as well as, the latest Spotify
Step 1

Upload Spotify Songs to ViWizard Software

To get started, open ViWizard Spotify Music Converter on your computer, then it will automatically load the Spotify app. Find the songs you want to download in your music library and drag them to the main interface of the converter.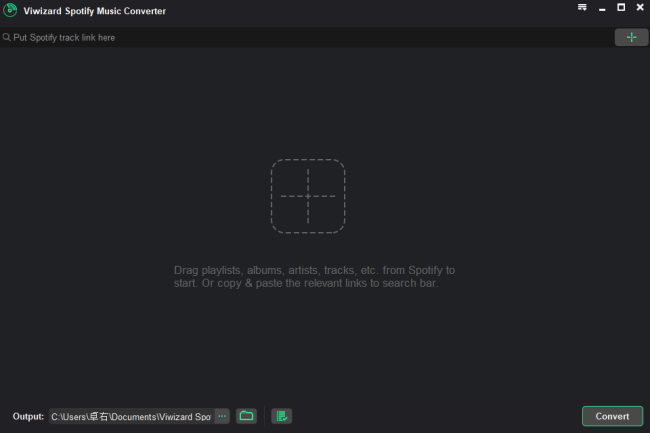 Step 2

Set the Output Audio Parameters for Spotify

Then all the Spotify songs will appear in the conversion list. Now you can click on the menu bar and select the Preferences option. In the settings window, you can set MP3 as the output format and change the bit rate, sample rate, and channel.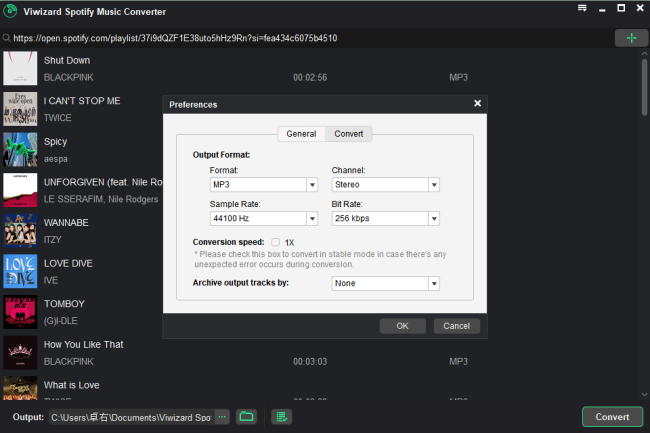 Step 3

Download and Convert Spotify Music to MP3

Once all the setting is finished, click on the Convert button to start downloading Spotify songs. After the conversion, all the files will be saved to your specified folder. You could browse all the converted songs by cling the Converted icon.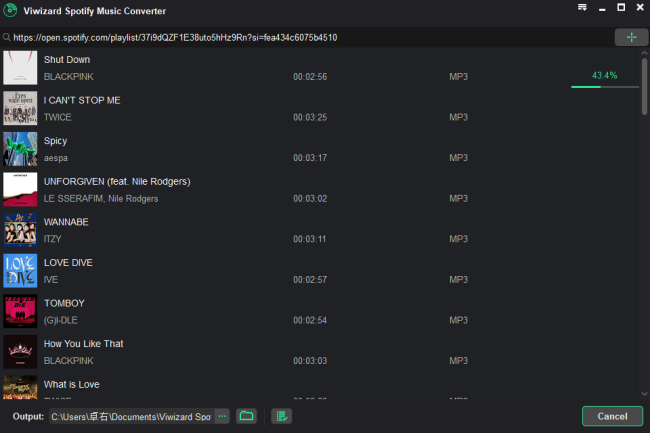 Step 4

Play Spotify on Chromebook Offline without Premium

After downloading songs from Spotify, you can transfer them to your Chromebook. Then you can play your Spotify songs with a compatible media player like VLC media player. These songs will not have to be played on Spotify anymore. So, you don't need to pay for Premium plan.
Part 3.

How to Transfer Spotify Music to Chromebook using USB Drive

Now that you've downloaded your favorite Spotify music on your computer, let's bring the beats to your Chromebook for on-the-go listening. Follow these straightforward steps:
Method 4: Transfer Spotify Music to Chromebook via USB
Grab a trusty USB cable and connect your Chromebook to your computer. It's like plugging in a bridge between the two – simple and essential.
Open up the Files app on your Chromebook – think of it as your digital file hub.
In the left panel under "My files," find and click on your connected computer. It's as if you've uncovered your computer's secret stash of goodies.
Head to the folder on your computer where you saved your downloaded Spotify music. Imagine it like opening a treasure chest filled with musical gems.
Pick the music files you want to move, just like selecting your favorite candies from a jar.
Drag those chosen files and drop them into a folder on your Chromebook or directly onto your preferred media player. It's like customizing your playlist effortlessly.
Conclusion
Now you can easily listen to music from Spotify on your Chromebook. But if you want to download Spotify songs for offline listening, you need to upgrade to Premium version. Or try using ViWizard Spotify Music Converter. With it, you can download and move Spotify songs to your Chromebook for playing anytime while not subscribing to any Premium plan.