Why does Spotify keep skipping songs, no possibility to listen to music! When I click play on a Title, it just skips through all the songs after 0:01 seconds in the song, making it not possible to hear any song. It just rushes through all my music and I don't know why. I even installed the newer version and the problem persists. - - Lynneau from Reddit
Issues like Spotify keeps skipping songs can be frequently found on either Spotify Community or Reddit. So in the following parts, I am going to show you how to fix this issue with 8 common workarounds and an ultimate trick to solve Spotify skipping songs randomly issue permanently.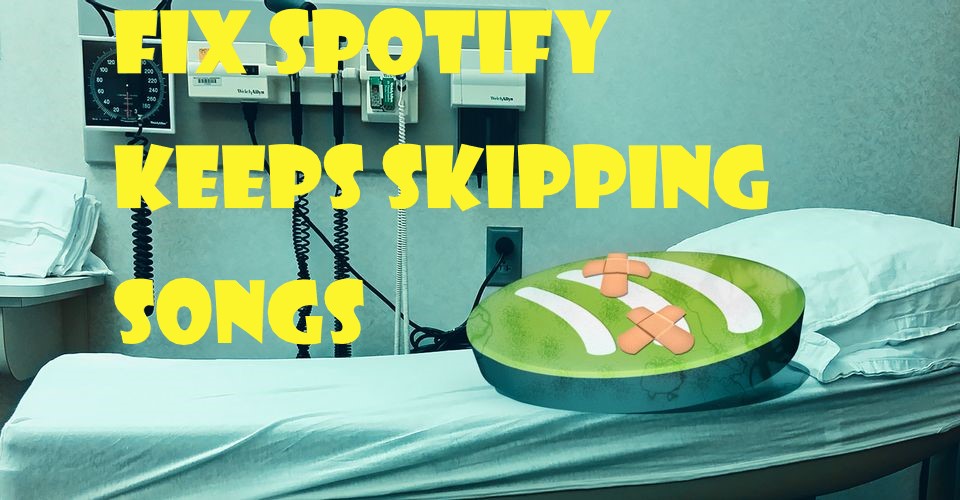 Fix Spotify Keeps Skipping Songs (Common Solutions)
There used to be a time when users worldwide reported Spotify rapidly skipping songs out of no obvious reason, and eventually they found out that the problem came from the Spotify servers. So if your Spotify keeps skipping songs, you can resort to the internet to find if others are having the same problem at the same time. If it's just you having the problem, follow these steps to fix it:
1. Restart Your Device
This sounds obvious but it is the easiest way to solve your Spotify rapidly skipping songs issue. Anything wrong could happen to apps on your device when it is not working well, so just restart your device, and see what happens.
2. Check Your Internet Connection
A bad internet connection could possibly cause the problem. If your Spotify skips every song without playing anything, close the Spotify app, and go to your internet settings on your device. Check the internet and see if it works while using other apps. If you don't know how to determine whether the internet is in good standing or not, you can simply restart your router to refresh the whole internet connection.
3. Log Out and Log In Your Spotify Account Again
You can sign out your Spotify account on your app or go to Spotify web page to sign out everywhere. To Signout everywhere:
1. Go to Spotify.com and log in to your account.
2. Click Profile > Account > scroll down and click SIGN OUT EVERYWHERE.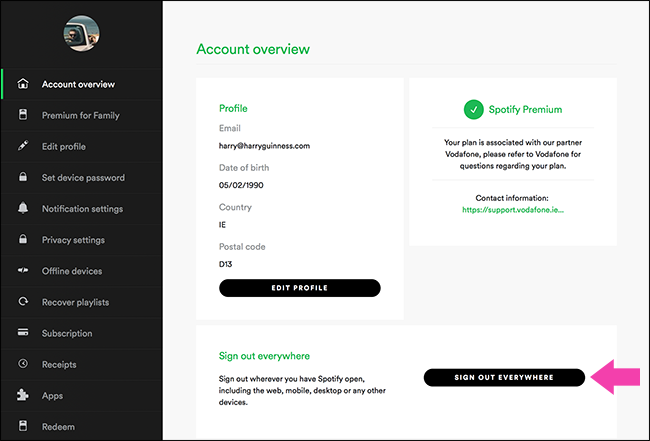 4. Reinstall Spotify App
Sometimes the problem may come out of the Spotify app itself, delete the app and then reinstall it through the authorized app store. The Spotify skipping like a CD problem may be gone with the old one.
5. Lower the Streaming Quality
If you're streaming Spotify songs in high quality, the song may get paused or skipped when the internet environment is not good enough. So by lowering the streaming quality, the problem will be easily solved.
6. Clean Spotify Cache
To fix this Spotify web player skipping songs issue, you can try to clean the Spotify cache. Follow what I do below to deal with Spotify app, Spotify desktop, and Spotify web player keeps skipping songs.
1. Force close Spotify. You need to make sure Spotify is completely shut down.
2. Go to back up your Spotify songs cache by renaming the storage folder. Go to the link below:
Windows: C:\Users\USERNAME\AppData\Local\Spotify\Storage Mac: /Users/USERNAME/Library/Caches/com.spotify.client/Storage/ Linux: ~/.cache/spotify/Storage/
3. Rename the folder and then go to restart Spotify.
7. Lower the Streaming Quality
When Spotify keeps skipping songs iPhone, you should check if there is enough storage for Spotify songs. Just navigate to Settings > General > iPhone Storage. You might see a list of suggestions for optimizing the storage of your device.
Another thing you need to check is whether it is time to update the operating system. Take iPhone as an example, go to Settings > General > Software Update. The screen will show whether an update is available.
8. Go to Offline Mode
If you still can't fix the problem with solutions above, you can go to offline mode to stream songs that you've already downloaded. This will not require an internet connection and it will only skip songs that are unavailable offline.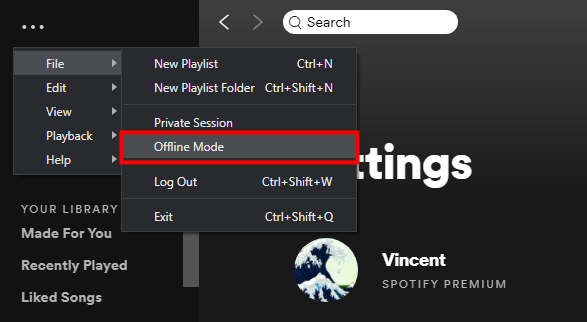 Solve Spotify Keeps Skipping Songs Issue by Downloading without Premium
If your problem still persists with all solutions above being tried, here's a solution to fix your Spotify keep skipping songs issues permanently.
You can listen to your Spotify songs by tuning in Offline Mode, but this feature requires a Premium subscription and it won't play songs that you haven't downloaded beforehand. What's worse, some users might find the offline mode still does not make any difference. Then there must be some problems with Spotify itself. So if you want to listen to Spotify music smoothly, you need to download Spotify music and use another player to play them.
With a Spotify Music Converter, you can download all your favorite songs for offline listening without Premium. The converted files can be played on any media player, and you'll never run into the song skipping issue again.
ViWizard Spotify Music Converter is designed to convert Spotify audio files into 6 different formats such as MP3, AAC, M4A, M4B, WAV, and FLAC. Almost 100% of the original song quality will be kept after converting process. With 5X faster speed, it only takes a few seconds to download each song from Spotify.

ViWizard Spotify Music Converter Key Features
Convert and download Spotify songs to MP3 and other formats
Download any Spotify contents at 5X faster speed
Play Spotify songs offline without Premium
Play Spotify songs without skipping issue
Save Spotify with the original audio quality and ID3 tags
1

Launch ViWizard and Import Songs from Spotify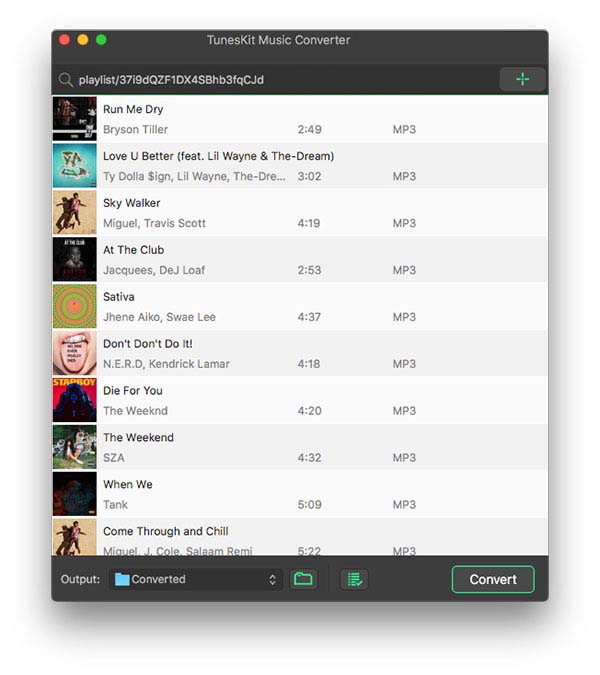 Open ViWizard software and Spotify will be launched simultaneously. Then drag and drop tracks from Spotify into the ViWizard interface.
2

Set Up Output Parameters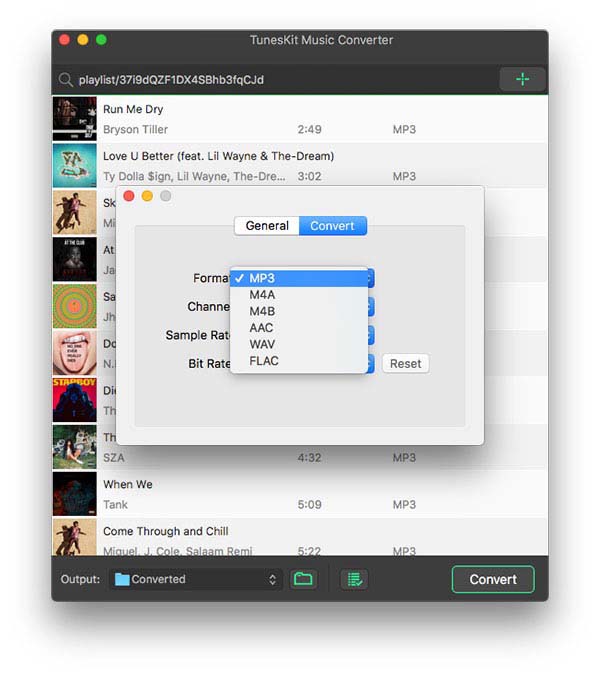 After adding music tracks from Spotify to ViWizard, you can choose the output audio format. There're six options including MP3, M4A, M4B, AAC, WAV, and FLAC. And then you can adjust the audio quality by selecting the output channel, bit rate, and sample rate.
3

Start the Conversion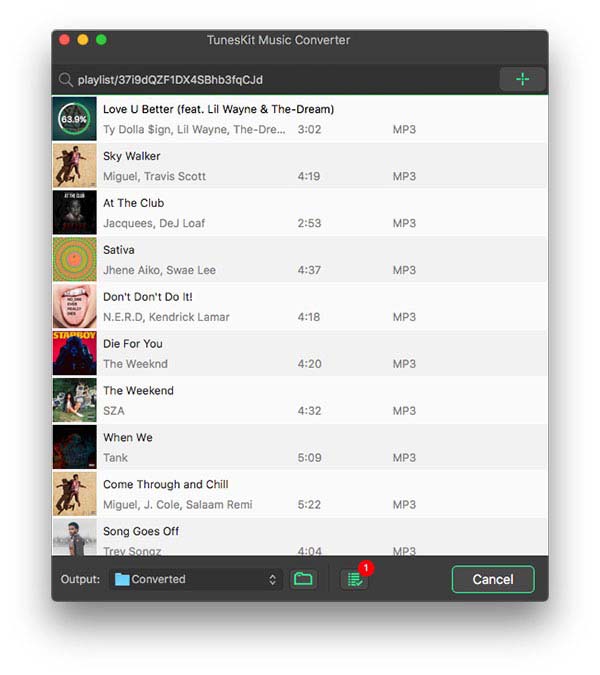 Once all the setting is finished, click the "Convert" button to start loading Spotify music tracks. After the conversion, all the files will be saved to your specified folder. You could browse all the converted songs by clicking "Converted" and navigating to the output folder.
4

Play Spotify Songs Offline without Skipping Issue

After downloading these Spotify songs, you can put them anywhere and play any of them without skipping issue. All the downloaded files can be reached offline without Spotify Premium.
Conclusion
There are 8 solutions to fix this problem when Spotify keeps skipping songs. Most users can fix this error temporarily. But the same issue may come up again from time to time. So the best way to get rid of this issue completely is to download and prepare a backup of all the Spotify songs so that you can switch to another player to play these songs whenever you have any problem with Spotify. Use a ViWizard free trial to have a shot now!
More Spotify Tips & Tricks