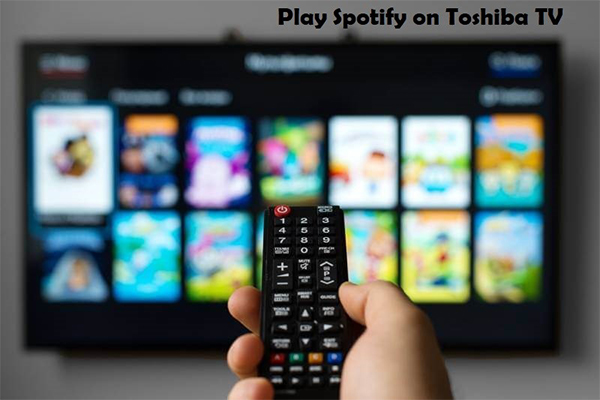 Great news for Toshiba TV owners: some of the Toshiba Smart TV can now let users stream Spotify contents. If you have a Toshiba TV, you can check the TV accessibility. Once you know how to play Spotify on Toshiba TV, you will find it easy to have an exceptional listening experience with Spotify on your Toshiba TV. More than 70 million songs, podcast and video are await to exlpore.
Wan to get spotify on Toshiba TV? You have come to the right place because this post is up-to-date with 3 methods available in 2022.
Part 1. How to Play Spotify on Toshiba TV using official App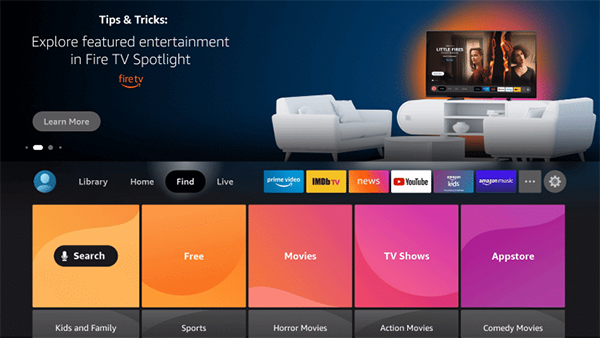 Before picking up the device to listen to the exclusives on Toshiba TV, please note that a premium account is required. This section will introduce steps to get Spotify official app on Toshiba TV. One for those who have Toshiba Fire TV and the second for those who have Toshiba Android TV.
# Spotify Music on Toshiba Fire TV
1. For starters, launch the TV, then tap the Home button on the remote.
2. On the TV, use Home > Search > "Spotify", then click the first result > Get. This Get option will start downloading the official app on Toshiba Fire TV.
3. Wait until the download is finished, then open the app > Login.
4. From here you will be sent a Pin to your registered mobile number.
5. Now visit the Spotify website > Sign in, then enter the activation code.
Once the TV screen displays the song list, click on one to listen to it on your Toshiba Fire TV!
# Spotify Music on Toshiba Android TV
1. Launch the TV, then press the Home button on the remote.
2. Go to Apps > Google Play > Search icon > "Spotify" > Install button.
3. Download and install Spotify to Toshiba Android TV.
4. Wait until the download is finished, then open the app > Login.
5. Now a pairing code will be sent to your mobile.
6. Use a browser to go to the Spotify activation site > Log In.
7. Enter the exact paring code on it.
Now enjoy the exceptional listening experience on your Toshiba Android TV!
Part 2. How to Play Spotify on Toshiba TV using ViWizard
If your Toshiba TV doesn't allow you to stream Spotify, then there's another way to go about it, and that is by using ViWizard Spotify Music Converter. Whether you have a premium account on Spotify or not, it doesn't matter when you use ViWizard Spotify Music Converter. All you need to do is get the correct version, upload the Spotify songs, and then start converting and downloading them.
ViWizard Spotify Music Converter is a very useful and robust music converter tool. It accepts multiple audio formats, such as FLAC, MP3, M3B, AAC, M4A, and AAC. The software is available for Windows and Mac computer users, both. This impressive music converter can convert batch Spotify songs as well, that too with 5X speed. In addition to everything, the converted songs will retain their high quality so that you can enjoy seamless Spotify songs whenever you want.

Key Features of ViWizard Spotify Music Converter
Download any podcast and track from Spotify without premium subscription
Remove DRM protection from Spotify podcasts, tracks, albums or playlist
Convert Spotify podcasts, songs, album, and playlist to common audio formats
Work at 5× faster speed and preserve original audio quality and full ID3 tags
To get started with ViWizard, download and install ViWizard on your computer and then follow the steps below:
1

Download ViWizard tool and add songs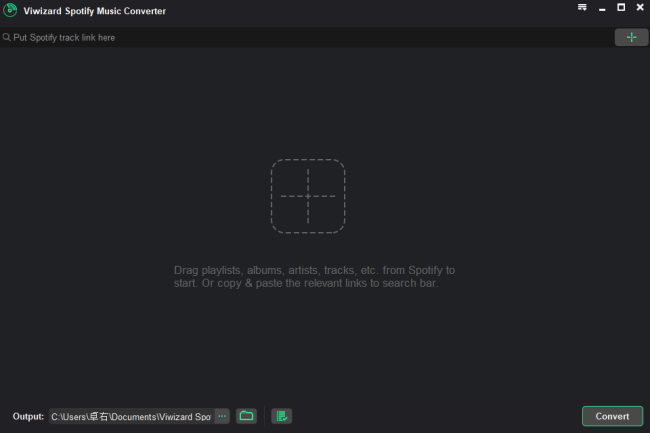 Open your browser on your Windows or Mac computer. Type ViWizard Spotify Music Converter and download the tool on your computer. Now, launch the music converter. The main screen will give you the option to add Spotify songs. Please note that Spotify will get launched on its own because it has built-in Spotify. Drag and drop the Spotify songs that you wish to add.
2

Set audio parameters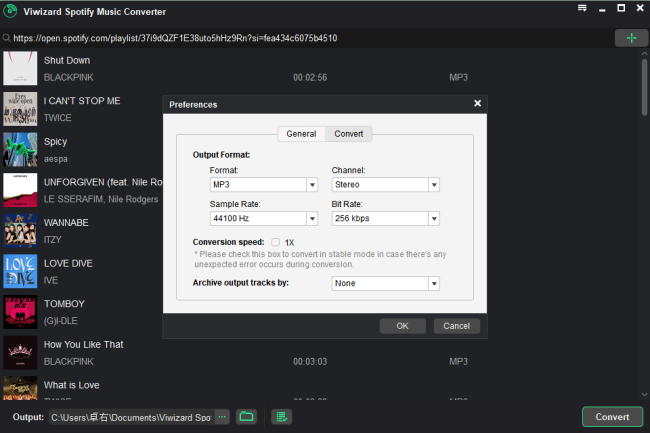 After adding the songs, you can now change the output format. Along with this, you can customize other audio parameters, such as sample rate, bit rate, and others.
3

Convert the Spotify songs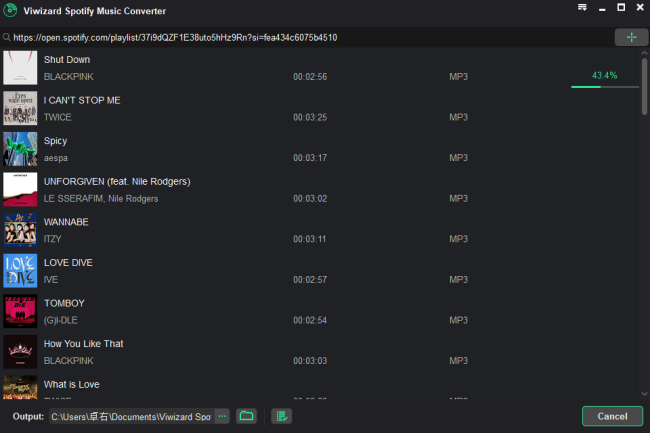 Now, click on the convert option. To check whether the songs are converted or not, please click on the history tab. From there, you need to copy the files and transfer them to the local folder of your computer.
Finally, you need to take a USB drive and insert it into the computer to copy all the downloaded Spotify songs. Then you're supposed to insert the USB drive to your Toshiba TV. Click on HDMI 1/ HDMI 2, whichever port you are using to play Spotify music on Toshiba TV!
Part 3. How to AirPlay Spotify on Toshiba TV using Apple devices
Great news for Apple users are that Apple AirPlay 2 and HomeKit support is available on the 2020 and 2021 Toshiba TVs with Roku Streaming Stick. On Apple devices, it's convenient to stream, share and control the Spotify contents directly from the screen mirroring on iPhone or iPad to the Toshiba TV. Pick up both the devices to find out how.
# AirPlay to Toshiba:
1. Use the remote to press the Home button, then scroll down to Settings > System > System update > OK > Check now to make sure the OS is up-to-date.
2. After that, use Home > Settings > Apple AirPlay and HomeKit, which is described as "Stream from your Apple devices and control content with Apple AirPlay and HomseKit". You will be redirect to Apple AirPlay screen on the Toshiba TV.
3. From here to make sure both the Apple device and Toshiba TV is on the same Wi-Fi network.
4. On TV, make sure AirPlay is set On.
Note: You can scroll to Required Code, choose preferences like First Time Only, Every Time or Use Password Instead.
6. On the Apple device, use Settings > General > Apple AirPlay Settings to open Apple AirPlay on it.
7. After that, swipe up from the bottom or swipe down from the top right corner to open Control Center.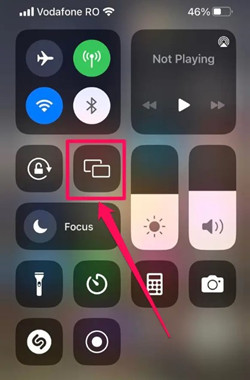 8. In the top-right corner of the music control, tap the Screen Mirroring section to select Roku Streaming Stick under it.
9. Wait until the AirPlay Passcode shows on the TV screen, then enter the exact code on the device > OK to continue.
Now the screen has been mirrored on the TV screen, from here to open the Spotify app > Your Library, then stream it to the Toshiba TV.
# Set Up HomeKit for Siri
You can also control the Toshiba TV with Siri, but the TV must be added as a HomeKit accessory.
1. Repeat the steps to use Settings > General > Apple AirPlay and HomeKit > Set Up, then follow the on-screen instructions.
2. Once set up, it's simple to use Siri to control the screen mirroring with these voice commands:
"Hey Siri, turn on the TV."
"Hey Siri, play next song."
"Hey Siri, mute the TV."
...