Spotify is taking yet another step into your living room as it is available on LG Smart TV in more than 35 countries. The Spotify LG TV app gives you access to over 65 million songs, and is compatible with all new model of LG Smart TV. That means that you can listen to your favorite artists, discover new music, and find ready-made playlists for every mood and genre on Spotify.
The service is available to both free users and premium holders. There are three different ways to play Spotify on your LG smart TV, whether using the official app, AirPlay by your Apple device, or playing Spotify offine by a USB drive.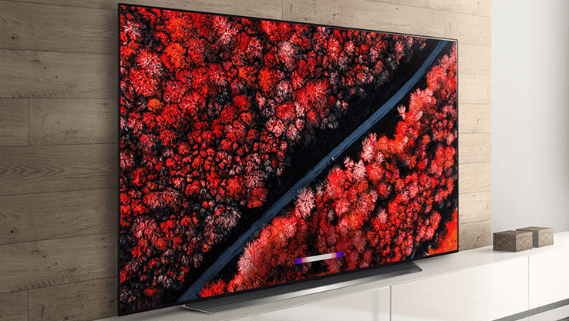 Part 1.

Listen to Spotify on LG Smart TV using App

Start by directly listening to Spotify on your LG Smart TV using the official Spotify app for TV. No matter you are a Premium subscriber or free user, you can access your music library or Spotify's vast music catalog within the app.
Install Spotify app from the LG Content Store: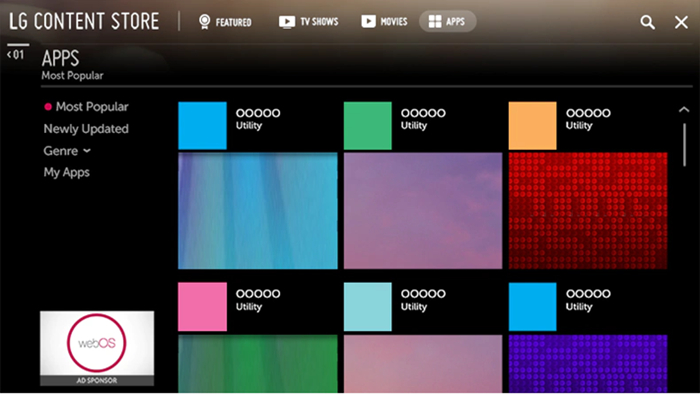 Make sure you installed the Spotify app for TV onto your smart TV, or you can follow the step-by-step here to get started.
1. Turn on your LG Smart TV and ensure it is connected to the internet, such as a Wi-Fi network.
2. Press the Home button on your remote control and navigate to the LG Content Store.
3. In the LG Content Store, use the arrow keys to highlight the Apps option and press Enter or OK.
4. Navigate to Entertainment, and browse through the available apps to find the Spotify app. Alternatively, you can also search for Spotify using the virtual keyboard or by voice search.
5. Select the Spotify app to go into its details page.
6. On its details page, click on Install, and wait for the installation to complete.
7. From here you can launch the Spotify app. Or you can back to the end of Home Dashboard to locate it.
Listen to Spotify within app on LG Smart TV:
After installing the Spotify app on your LG smart TV, follow these steps to set it up with your Spotify account.
1. Launch the Spotify app on your LG smart TV.
2. On the Spotify app's welcome screen, you will see an option to either log in or create a new account.
3. Select the "Log In" option.
4. A screen will appear with a code and instructions for activating Spotify on another device.
5. Pick either your smartphone or computer's web browser to visit the Spotify activation page.
6. On the Spotify activation page, log in to your Spotify account.
7. Once logged in, you will be prompted to enter the activation code displayed on your LG smart TV screen. Enter the code and click on the Next button.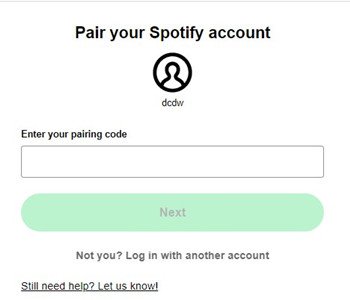 Part 2.

Cast Spotify to LG Smart TV using Spotify Connect

If you choose to control your Spotify playback on your mobile phone, you can use Spotify Connect to cast it to your LG Smart TV.
Enable Spotify Connect with LG Smart TV:
1. Make sure your computer or smartphone and your LG Smart TV are connected to the same Wi-Fi network.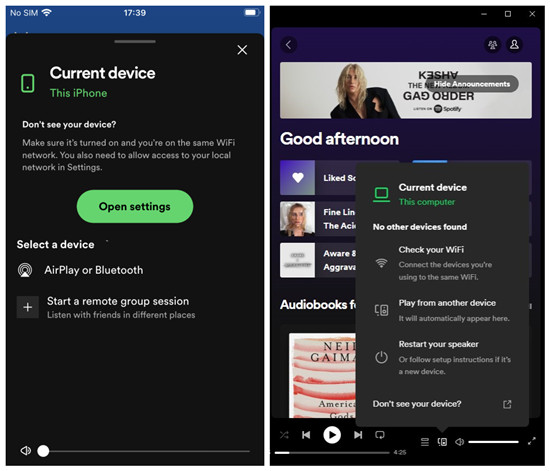 2. Open the Spotify app on your computer or smartphone, and play something.
3. Enable Spotify Connect on your device. On desktop, click on the Spotify Connect button, and select your device. On mobile, go to Settings > Devices > Devices menu, and select your device.
4. Once selected, the Spotify playback will be casted to the LG Smart TV immediately.
Part 3.

Stream Spotify to LG Smart TV using AirPlay

If you own an Apple device, you can choose to stream your Spotify playback to your LG smart TV, as LG smart TV is also compatible with AirPlay.
AirPlay Spotify to LG Smart TV: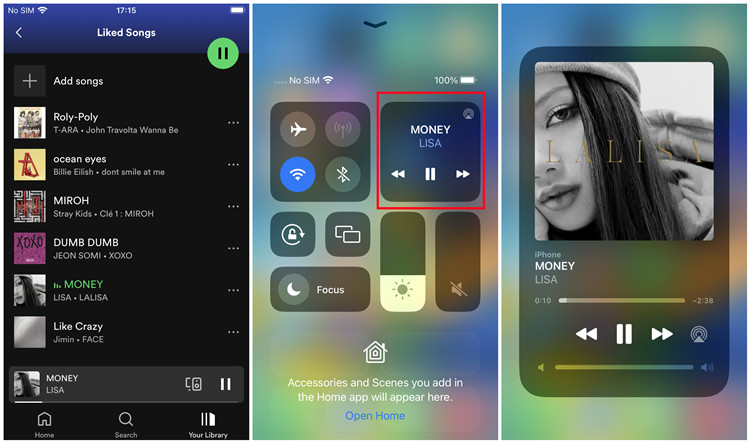 1. Make sure the Apple AirPlay settings are enabled on your iPhone, or iPad. From the home screen, open the Settings app > General > Apple AirPlay Settings > Apple AirPlay.
2. Back to the home screen, open the Control Center. For iPhone X or later or iPad with iPadOS 13 or later, swipe down from the upper-right corner of the screen. For iPhone 8 or earlier on iOS 11 or earlier, swipe up from the bottom edge of the screen.
3. Tap the Now Playing section and then the AirPlay icon.
4. Select your LG smart TV under SPEAKERS & TVs.
5. Open the Spotify app and play what you want to listen to on your LG smart TV. The audio will be cast to your LG smart TV.
Part 4.

Play Spotify on LG Smart TV using USB Media Player

To play Spotify music on LG smart TV with the methods mentioned above, you may be required to be a Premium subscriber to unlock some exclusives contents and features. If you don't plan to upgrade to Premium, another workaround to listen to Spotify on your smart TV would be playing the actual music files offline by using a USB media player. For this, you'll want to download your favorite Spotify music into playable files without Premium.

Fortunately, ViWizard Spotify Music Converter could let you enjoy Spotify music on LG Smart TV directly without the Spotify app, even you don't have a network connection. ViWizard Spotify Music Converter can provide some special services like downloading Spotify music for listening anywhere and listening to Spotify without the distraction of ads.

Key Features of ViWizard Spotify Music Converter
Free Trial
Free Trial
* Security verified. 5, 481,347 people have downloaded it.
Download Spotify songs, albums, playlists, podcasts, audiobooks
Convert Spotify music to lossless MP3, AAC, FLAC, WAV, M4A, M4B
Support playing offline Spotify music on any device at any time
Compatible with Windows and macOS, as well as, the latest Spotify
Download playable Spotify music files with ViWizard:
Step 1

Import Spotify playlist to ViWizard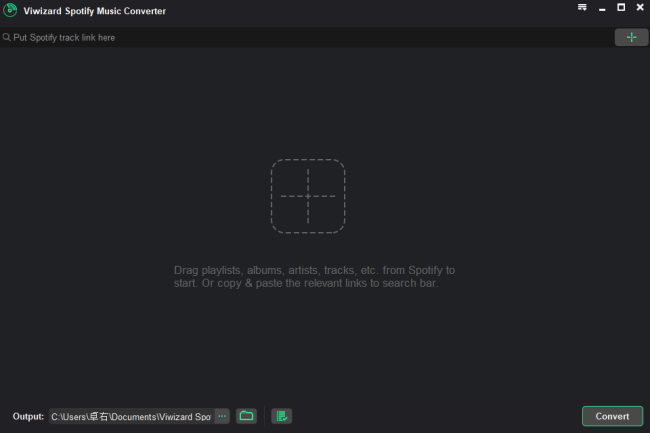 Download and install ViWizard Spotify Music Converter on your computer at first. Then fire up ViWizard software on your computer and then Spotify app will be opened automatically. Now go to your library on Spotify and find your favorites or playlists. Then you need to upload them to the converter by drag-and-drop.
Step 2

Adjust the output audio parameters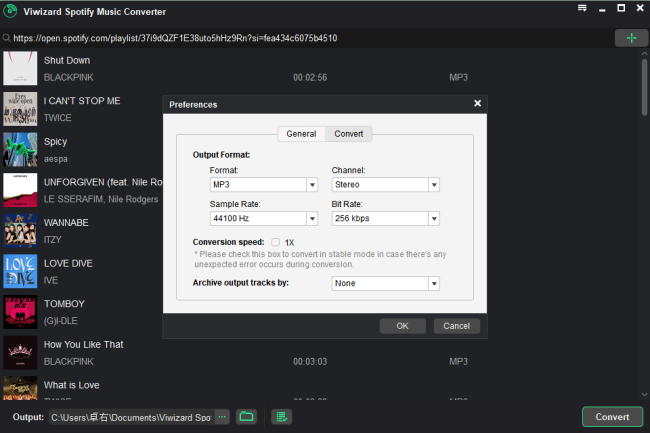 After you pick out your favorites or playlists and add them to the conversion list, you can configure the output audio parameter by clicking the menu > Preferences button. There are various of audio formats including MP3, FLAC, AAC, M4A, and M4B for you to choose from. Otherwise, you can set the bit rate, channel, sample rate, and conversion speed.
Step 3

Start to download music from Spotify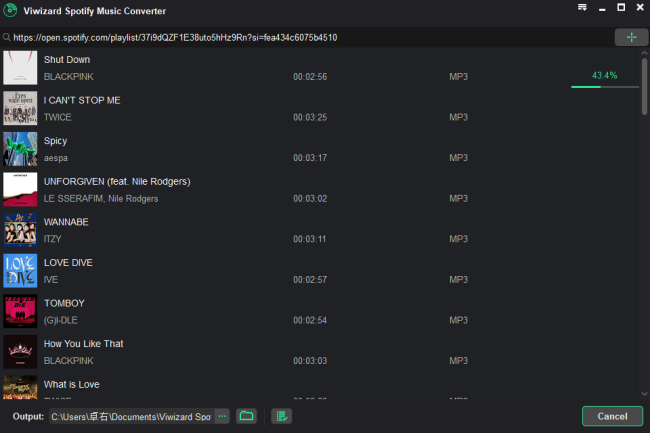 When everything is ready, you could let ViWizard software start to download and convert Spotify music to LG Smart TV supported format by clicking the Convert button. Later, ViWizard software moves Spotify songs and playlists to your computer, and you can find all the converted Spotify music files in the local folder.
Transfer playable Spotify music files to LG Smart TV:
1. Use a USB storage device that's formatted with FAT32 or NTFS. Make sure the storage of the USB device is of 40GB to 2TB.
2. Connect the USB storage device to computer, and transfer the desired music files to it. Once successful, disconnect the USB storage device from the computer.
3. Turn on the LG smart TV and plug in the USB storage in the back of it.
4. On the TV screen the available menu options will appear to select from Media files, Recordings, and more.
5. Select Media files, and enter the storage option, and head to find and select the music files.
Conclusion
The above methods are useful for both Spotify and premium users if you want to play Spotify on LG Smart TV. However, as far as I'm concerned, ViWizard Spotify Music Converter is an excellent choice to download Spotify music for playing anywhere and anytime. At the same time, you can listen to nonstop Spotify music without ads and get unlimited skips on any playlist or album.