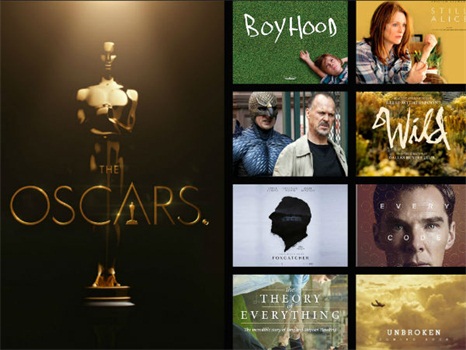 The 87th Academy Awards ceremony is scheduled to take place on February 22, 2015 at the Dolby Theatre in Hollywood, Los Angeles as usual. And the nominees for 2015 Oscars were announced on January 15, according to which the Selma snubbed while Birdman and The Grand Budapest Hotel lead the pack with nine nominations in total. Now you may follow up our final winner predictions for the 87th Academy Awards to see how the Oscar race might culminate this year in advance.
2015 Oscar Predictions - Best Picture, Actor, Actress, and Director
Firstly, let's pay attention to the predictions of the four most important awards of Oscars, including Best Picture, Actor in a Leading Role, Actress in a Leading Role, and Best Director.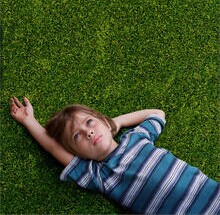 Best Picture - "Boyhood"
Nominees: "American Sniper", "Birdman", "Boyhood", "The Grand Budapest Hotel", "The Imitation Game", "Selma", "The Theory of Everything", "Whiplash"
Filmed over 12 years with the same cast, Boyhood has been declared a landmark film by many notable critics with its direction, acting and scope. Till now, it has already been nominated for five Golden Globe Awards, winning for Best Motion Picture, Best Director, and Best Supporting Actress for Arquette. With those key wins, it's hard for Boyhood to not rack up for the Best Picture at 2015 Oscars race.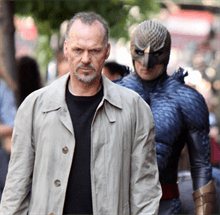 Best Actor - Michael Keaton, "Birdman"
Nominees: Steve Carell (Foxcatcher), Bradley Cooper, (American Sniper), Benedict Cumberbatch (The Imitation Game), Michael Keaton (Birdman), Eddie Redmayne (The Theory of Everything)
Birdman brings the first Academy Award nomination for Michael Keaton and it might also be the finest work in Keaton's career. In this film, he presents us a journey of crisis and transformation as an ageing actor battles colleagues, family and friends, but mostly his own powerful inner demons. We have to admit that Michael Keaton's deserved comeback into the cinematic myths he walked away from.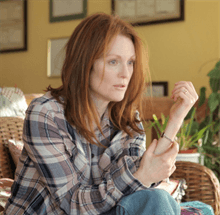 Best Actress - Julianne Moore, "Still Alice"
Nominees: Marion Cotillard (Two Days, One Night), Felicity Jones (The Theory of Everything), Julianne Moore (Still Alice), Rosamund Pike (Gone Girl), Reese Witherspoon (Wild)
Julianne Moore's performance as a brilliant academic facing early-onset Alzheimer's had put her at the front of the line in this year's best-actress race. For all the emotional and affective power of Moore's performance, she's supremely gifted, possessing the beauty of a true star and the intuitive technique of a true actress. So we won't be surprised if she's awarded the Best Actress in the upcoming ceremony.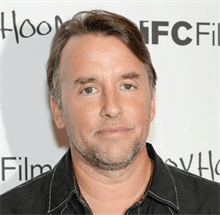 Best Director - Richard Linklater, "Boyhood"
Nominees: Alejandro González Iñárritu (Birdman), Richard Linklater (Boyhood), Bennett Miller (Foxcatcher), Wes Anderson (The Grand Budapest Hotel), Morten Tyldum (The Imitation Game)
"You wouldn't contract anyone to do something like this for 12 years, much less a 6-year-old," Linklater says. But at last he did it. And in this film, Richard Linklater, the 54-year-old Texas filmmaker, has shown us the growing up in a way we've never seen before. By watching Linklater's film, we can sense an understated feel that conveys a certain directorial nonchalance.
Final Predictions for All 87th Oscars Winners
The following is the list of the 87th Academy Awards nominees and our predictions for the awards winners at 2015 Oscars that you may have a look at.
Categories
Nominees
Winner Prediction
Best Supporting Actor
J.K. Simmons (Whiplash), Robert Duvall (The Judge), Ethan Hawke (Boyhood), Edward Norton (Birdman), Mark Ruffalo (Foxcatcher)
J.K. Simmons (Whiplash)
Best Supporting Actress
Patricia Arquette (Boyhood), Laura Dern (Wild), Keira Knightley (The Imitation Game), Emma Stone (Birdman), Meryl Streep (Into the Woods)
Patricia Arquette (Boyhood)
Best Animated Feature Film
"Big Hero 6", "The Boxtrolls", "How to Train Your Dragon 2", "Song of the Sea", "The Tale of the Princess Kaguya"
How to Train Your Dragon 2
Best Adapted Screenplay
"American Sniper," by Jason Hall, "The Imitation Game," by Graham Moore, "Inherent Vice," by Paul Thomas, Anderson, "The Theory of Everything," by Anthony McCarten, "Whiplash," by Damien Chazelle
The Imitation Game
Best Cinematography
"Birdman," Emmanuel Lubezki, "The Grand Budapest Hotel," Robert Yeoman, "Ida," Lukasz Zal and Ryszard Lenczewski, "Mr. Turner," Dick Pope, "Unbroken," Roger Deakins
Birdman
Best Visual Effects
"Captain America: The Winter Soldier", "Dawn of the Planet of the Apes", "Guardians of the Galaxy", "Interstellar", "X-Men: Days of Future Past"
Interstellar
Best Documentary Feature
"Citizenfour", "Finding Vivian Maier", "Last Days in Vietnam", "The Salt of the Earth", "Virunga"
Citizenfour
Best Film Editing
"American Sniper," Joel Cox and Gary D. Roach, "Boyhood," Sandra Adair, "The Grand Budapest Hotel," Barney Pilling, "The Imitation Game," William Goldenberg, "Whiplash," Tom Cross
Boyhood
Download & Watch 2015 Academy Awards Nominations on iTunes Store
Although the final ceremony of the 87th Oscars is still a while to go, audiences are able to enjoy those nominees they've missed from various online channels, such as iTunes Store. For you who have already downloaded those Oscar movies from iTunes, you may have found that it's difficult to enjoy them on devices except Apple's. In this case, you are trapped by the DRM protection which is adopted by all the iTunes movies. In order to watch the DRM-protected Academy Awards nominations on TV or non-Apple devices, you'll have to firstly strip the DRM lock off the movies with some professional iTunes DRM remover, like TunesKit iTunes DRM Video Converter. It will help you bypass the DRM restriction from those Oscar movies while converting the protected files to common MP4 format which is supported by most media devices. For the complete guide on removing DRM from iTunes movies, you may visit: How to Remove DRM from iTunes Movies and TV Shows >>

Matt Smith is an amateur writer engaged in Tuneskit in 2013. He is a movie lover who write a lot of movie reviews for many websites and blogs.