As expected, Apple officially unveiled the top list of this year's best TV shows in iTunes Store before 2014 finally ends. So movie fans, can you call back how many TV episodes you've watched in the year 2014? Which name came to your mind when talking about the best TV shows of 2014? Here in the article, let's follow the editor's choice to retrieve our memory of those best TV shows released in 2014 on iTunes.
TV Show of the Year, Best Performances, Discovery, Breakthrough, Bestselling...
TV Show of the Year - "Fargo, Season 1"
Price: $25.99 Genre: Drama HD: 720p and 1080p
Based on the 1996 film of the same name, Fargo is a dark comedy-crime drama TV series which mainly unveils a story of a drifter named Lorne Malvo arrives in small-town Minnesota and influences the population with his malice and violence, including put-upon insurance salesman Lester Nygaard. The first season of Fargo has won the 66th Primetime Emmy Awards for Outstanding Miniseries and Outstanding Directing. The second season will be on air in 2015 with 10 episodes in total.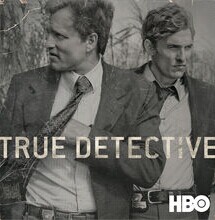 Best Performances - "True Detective, Season 1"
Price: $29.99 Genre: Drama HD: 720p and 1080p
As another crime drama TV series of 2014, the storyline of True Detective focuses on the lives of two detectives, Rust Cohle and Martin Hart, that has become entangled during a 17-year hunt for a serial killer in Louisiana. Matthew McConaughey's and Woody Harrelson's intensity, along with Cary Fukunaga's visionary direction has made the Season one of True Detective a haunting, one-of-a-kind experience. No wonder it has received widespread critical acclaim once released.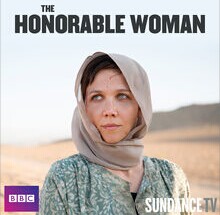 Best Discovery - "The Honorable Woman"
Price: $19.99 Genre: Drama HD: 720p and 1080p
The Honorable Woman is a British political–spy thriller TV shows in eight parts featuring Maggie Gyllenhaal in the title role plays as Nessa Stein, a woman who inherits her father's arms business and finds herself in a international maelstrom when as she continues to promote the reconciliation between Israelis and Palestinians. It was warmly received upon its initial debut in the UK and premiered to universal acclaim in the United States.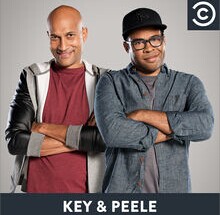 Best Breakthrough - "Key & Peele, Vol. 4"
Price: $19.99 Genre: Comedy HD: 720p and 1080p
Key & Peele is an American sketch comedy TV series which stars Keegan-Michael Key and Jordan Peele. Each episode of the show consists of several pre-taped sketches starring the two actors, introduced by Key and Peele in front of a live studio audience covering a variety of societal topics, such as African-American culture and race relations. Unlike the previous seasons, the Season 4 of Key & Peele changed format, eschewing a studio audience in favor of a pre-shot narrative that introduces their sketches.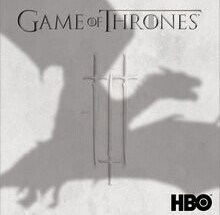 Bestselling - "Game of Thrones, Season 3"
Price: $38.99 Genre: Sci-Fi & Fantasy HD: 720p and 1080p
As an adaptation of A Song of Ice and Firet's, Game of Thrones is the depiction of two powerful families - kings and queens, knights and renegades, liars and honest men - playing a deadly game for control of the Seven Kingdoms of Westeros, and to sit atop the Iron Throne. This television series has attracted record numbers of viewers on HBO and obtained an exceptionally broad and active international fan base. Besides, it received widespread acclaim by critics as well as numerous awards and nominations.
More Editor's Pick of 2014 Top iTunes TV Episodes

Adventure Time, Vol. 7 ($14.99) - Originally titled Adventure Time with Finn & Jake, volume 7 of Adventure Time finds Jake's tail taking an adventure of its own, in which audience will learn about the food chain in a totally unexpected way.
The Americans, Season 2 ($33.99) - The Americans is a period drama about the complex marriage of two KGB spies posing as Americans in suburban Washington D.C, shortly after Ronald Reagan is elected President.
Arrow, Season 3 ($44.99) - Based on the DC Comics character Green Arrow, this series follows billionaire playboy Oliver Queen, who after five years of being stranded on a hostile island, returns home to fight crime and corruption. Across two previous seasons of acrobatic crimefighting action, in Season 3 of Arrow, Oliver has revealed a lot about what went on during his five-year absence from Starling City.
The Big Bang Theory, Season 8 ($44.99) - Primarily centered on five characters living in Pasadena, California including Leonard, Sheldon, Penny, Howard and Raj, the eighth season continues to tell the funny stories happened in their lives.
The Blacklist, Season 2 ($39.99) - Former government agent Raymond "Red" Reddington (James Spader) has eluded capture for decades. But he suddenly surrenders to the FBI with an offer to help catch a terrorist under the condition that he speaks only to Elizabeth "Liz" Keen (Megan Boone), a young FBI profiler who's just barely out of Quantico.
Tips to Play iTunes TV Series on Non-Apple Devices
iTunes has made it easy for us to purchase or rent any hot TV episodes with a wide range of resources provided. However, one disappointment is that all those TV shows sold in iTunes Store are only allowed to be played on iTunes compatible devices, such as iPhone, iPad, Apple TV because of the FairPlay DRM policy applied by Apple. It seems to be unfair to customers who actually bought the TV series but can't enjoy their rights to watch those videos on whatever devices they like. Fortunately, there are several ways to get rid of the annoying DRM protection from iTunes TV shows. Among which the most effective solution is to use a third-party iTunes DRM removal tool, such as TunesKit iTunes DRM Video Converter that is specially designed to bypass the iTunes DRM from purchased and rented television shows while converting the DRM'd M4V format to common MP4 without DRM lock any more. By using this smart iTunes DRM remover, you are likely to play any iTunes TV series on non-Apple devices, such as Android, Windows Phone, Samsung Smart TV, etc.
If you are interested, you can download the free trial of TunesKit iTunes DRM Video Converter and start to remove DRM by following the tutorial from: How to Losslessly Remove DRM from iTunes M4V Movies/TV Shows >>

Matt Smith is an amateur writer engaged in Tuneskit in 2013. He is a movie lover who write a lot of movie reviews for many websites and blogs.