If you like to buy movies, TV shows or other media content from iTunes store, you should know that it's a tradition for Apple to announce the Best of Movies and Best of TV Shows at the end of each year. Now it's the time when Apple just released the editors' choice for the best iTunes movies of 2015. Why not have a glance at the top list of this year's best movies sold on iTunes in case you may miss some blockbusters?
iTunes Best of 2015 - Top 4 Movies on iTunes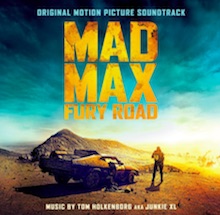 Mad Max: Fury Road
Price: $19.99 Release Date: May 15, 2015 Director: George Miller
Editors called it one of the best action movies of this or any year as we can see all goods of a blockbuster are all included in this movie, like adrenaline-pumping chase scenes, eye-popping visuals, a despicable villain and a timeless hero, etc. Director George Miller, who also helmed the first three Mad Max mythology movies, presented us nonstop momentum and a new feminist hero while telling a story of profound social impact.
Inside Out (2015)
Price: $19.99 Release Date: June 19, 2015 Directors: Pete Docter, Ronnie del Carmen
According to editors' notes, Inside Out 2015 is one of Pixar's greatest, funniest and most moving achievements by creating an entirely original universe and imagining the complex day-to-day operations within the brain of an 11-year-old girl. Thanks to this year's finest voice performances, especially Amy Poehler as Joy and Phyllis Smith as Sadness, the five emotions of this movie were fully fleshed out to the audiences of every age.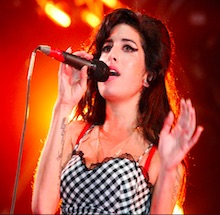 Amy
Price: $14.99 Release Date: July 3, 2015 Director: Asif Kapadia
This is a vibrant portrait of 6-time Grammy winner Amy Winehouse's too-short life and career. Directed by Asif Kapadia, AMY tells the incredible story of Amy Winehouse in her own words. It focuses on assembling a rueful, bittersweet distillation of the real Winehouse: a bitingly funny, deeply sensitive young woman who only wanted to use her voice. Featuring extensive unseen archival footage and previously unheard tracks, the film shines a light on the world we live in, in a way that very few can.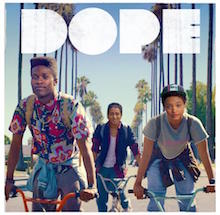 Dope
Price: $14.99 Release Date: January 24, 2015 Director: Rick Famuyiwa
Written and directed by Rick Famuyiwa, Dope is mainly about a rollicking coming-of-age adventure about an ambitious high school senior through the streets of Inglewood, California, combines a riveting story and winning characters with timely commentary on race and opportunity. It's one of those films that sometimes we came across feeling so fresh, funny and energetic that we just want to tell everyone we know to drop what they are doing and watch it.
More of the Year's Best: Other Top iTunes Movies of 2015
Cartel Land - This film is directed by Matthew Heineman about the Mexican Drug War, especially vigilante groups flighting Mexican drug cartels. It focuses on Tim "Nailer" Foley, the leader of Arizona Border Recon, and Dr José Mireles, a Michoacán-based physician who leads the Autodefensas. Heineman also won the Best Director Award and Special Jury Award for Cinematography for this film.
Ex Machina - This British science fiction thriller film is written and directed by Alex Garland. Starring Domhnall Gleeson, Alicia Vikander, Sonoya Mizuno and Oscar Issac, it tells the story of a programmer who is invited by his employer to administer the Turing test to an android with artificial intelligence.
It Follows - It's a stylish and terrifying film which acclaimed horror of the year! It tells a story that after a seemingly innocent sexual encounter, 19-year-old Jay suddenly finds herself trapped by a vicious curse - someone or something is following her, and the only way to save herself is to put others in harm's way.
The Martian - Starring Matt Damon and directed by Ridley Scott, the film is based on Andy Weir's 2011 novel of the same name. It talks about a gripping tale of human strength and the will to survive. During the mission to Mars, American astronaut Mark Watney (acted by Matt Damon) is a presumed dead and left behind. Against all odds, he must find a way to contact Earth in the hope that scientists can devise a rescue plan to bring him home.
Me and Earl and the Dying Girl - This film is based on Jesse Andrews' 2012 debut novel of the same name and directed by Alfonso Gomez-Rejon. Due to a uniquely funny, wonderfully charming tale of true friendship about a high school senior Greg, Earl and Rachel, Me and Earl and the Dying Girl won the Grand Jury Prize and the Audience Award at the 2015 Sundance Film Festival.
iTunes FAQs: Things You Must Know When Buying iTunes Movies
Except for those blockbusters mentioned above, there are still other best iTunes movies, including the best sellers you can find from iTunes store sold at a price around $9.99 to $19.99. But before you buying any of the iTunes best movies of 2015, you need to pay attention to some important facts about iTunes movies. One of the most important things is related to the DRM FairPlay policy. It's a kind of technology developed by Apple to prevent its iTunes media content, such as movies and TV shows from being copied by anyone to non-Apple-approved platforms. That's why you'll find the iTunes movies you purchased or rented are only supposed to be played well on iOS devices or other Apple products. If in this case you want to put the iTunes movie files onto non-Apple media devices for watching, you'll then have to use a special tool, we call it TunesKit DRM M4V Converter for Windows/Mac to help you unlock DRM protection from the iTunes movies at first.
This iTunes DRM removal solution is specially developed by TunesKit studio aimed at helping iTunes users remove DRM lock from any iTunes movie rental or purchase for good. It's able to losslessly bypass DRM from iTunes M4V videos by converting the protected M4V files to unprotected MP4 format with original AC3 5.1 Dolby sound, subtitles, CC preserved. You can follow this tutorial to see how it performs in removing iTunes DRM with lossless quality: How to Losslessly Remove DRM from iTunes M4V Movies >>

Matt Smith is an amateur writer engaged in Tuneskit in 2013. He is a movie lover who write a lot of movie reviews for many websites and blogs.