The year of 2014 has witnessed the birth of numerous blockbusters. As the whole year is coming to an end when movie fans are beginning to make their top list of the best movies in 2014, Apple has just announced the best movies of 2014 in its iTunes Store. Now let's give a look at the editor's choice of the best movies sold in iTunes of the year 2014 to see whether you've missed out some great pieces.
iTunes Best of 2014 - Best Blockbuster, Family Movie, Director, Discovery...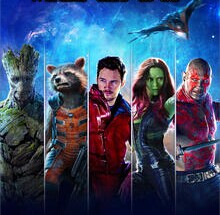 Best Blockbuster - "Guardians of the Galaxy"
Price: $19.99 Release Date: August 1, 2014 Director: James Gunn
As a well-known superhero film based on Marvel Comics of the same name, Guardians of the Galaxy mainly focuses on a group of space criminals who must work together to stop the fanatical villain Ronan the Accuser from destroying the galaxy. According to the critics, this movie is just as irreverent as fans of the frequently zany Marvel comic would expect -- as well as funny, thrilling, full of heart, and packed with visual splendor.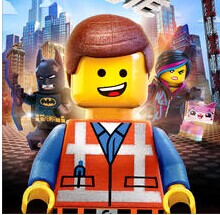 Best Family Movie - "The LEGO Movie"
Price: $17.99 Release Date: February 7, 2014 Directors: Phil Lord, Christropher Miller
The LEGO Movie is an American-Australian-Danish computer animated adventure comedy film based on the Lego line of construction toys, telling the story of Emmet, an ordinary Lego minifigure prophesied to save the universe from the tyrannical Lord Business. This movie won a critical and commercial success, with many critics highlighting its visual style, humour, voice acting, and heartwarming message. View full review of The LEGO Movie >>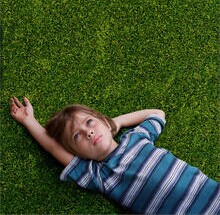 Best Director - "Boyhood"
Price: $14.99 pre-order Release Date: July 11, 2014 Director: Richard Linklater
Directed by Richard Linklater, this coming-of-age drama film Boyhood was shot intermittently over an eleven-year period from May 2002 to October 2013, showing the growth of a young boy and his older sister to adulthood. It was declared a landmark film by many notable critics, who praised its direction, acting, and scope. In this movie, Richard Linklater has shown us the growing up in a way we've never seen before.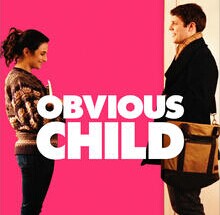 Best Discovery - "Obvious Child (2014)"
Price: $14.99 Release Date: June 6, 2014 Director: Gillian Robespierre
Lifting its title from the 1990 Paul Simon song, Obvious Child tells a story of a twenty-something comedienne's unplanned pregnancy forces her to confront the realities of independent womanhood for the first time. It serves as a deeply promising debut for writer-director Gillian Robespierre while tackling a sensitive subject with maturity, honesty, and wit. Thus this film has been met with positive reviews from film critics by holding 88% "fresh" rating on Rotten Tomatoes.
Bestselling - "Frozen"
Price: $19.99 Release Date: November 27, 2013 Director: Chris Buck, Jennifer Lee
This Oscar winning film produced and released by Disney has dominated the 2014 iTunes downloads, becoming iTunes' best-selling movie ever. Inspired by the fairy tale The Snow Queen, Frozen tells the story of a princess (Elsa) with the power to turn things into ice curses her kingdom in infinite winter, while her sister Anna teams up with a mountain man, his playful reindeer, and a snowman to change the weather condition.
More of the Year's Best: Top 5 iTunes Movies of 2014

Birdman ($14.99) - Also known as The Unexpected Virtue of Ignorance, it is a black comedy directed and written by Alejandro González Iñárritu. Starring Michael Keaton, it tells the story of a washed-up actor who once played an iconic superhero must overcome his ego and family trouble as he mounts a Broadway play in a bid to reclaim his past glory.
Dawn of the Planet of the Apes ($14.99) - As the sequel to the 2011 film Rise of the Planet of the Apes, this movie continues the storyline on ten years after a pandemic disease, apes who have survived it are drawn into battle with a group of human survivors. With its amazing visual effects, direction, acting and emotional depth, this movie has become a box officer hit which grossed $708 million worldwide.
The Grand Budapest Hotel ($9.99) - This film is a British-German co-production full of absurd, funny, exciting, violent and colourful scenes in the adventures of Gustave H, a legendary concierge at a famous hotel from the fictional Republic of Zubrowka between the first and second World Wars, and Zero Moustafa, the lobby boy who becomes his most trusted friend.
Edge of Tomorrow ($19.99) - Starring Tom Cruise and Emily Blunt, the story happens in a future where earth is invaded by an alien race and a military officer is brought into an alien war against an extraterrestrial enemy who can reset the day and know the future.
22 Jump Street ($17.99) - Being the sequel to the 2012 film 21 Jump Street and as funny as ever, it emphasizes the "bromance" between Channing Tatum and Jonah Hill and takes it to outrageous extremes even as they try to catch the bad guys.
iTunes FAQs: What You Need to Know When Buying Movies from iTunes
If you are trying to purchase or rent those best movies from iTunes Store, no matter you are a regular customer or totally new to iTunes, there are some essential facts you should be clear of before making further steps. Firstly, to buy or rent an iTunes movie, you need to register an Apple ID tied to your credit card for the payment. And in order to play the movie you purchased or rented in iTunes, you have to authorize your computer or iDevices with the same iTunes account you used to order that movie. One account is restricted to be authorized with up to 5 computer or iOS devices only. Please note that, due to Apple's FairPlay DRM protection, you can't transfer any movie from your iTunes account to others. See also: How to Share iTunes Movies with Different Apple Accounts >>
Besides, if you prefer to the rentals rather than the purchases, you must know that all iTunes rentals are set with an expiration period. That's to say, you only get 30 days to keep that movie and 24 hours to finish watching it once started. See also: How to Extend 24-hour Time Limit on Rented iTunes Movies >>
Further more, because of the DRM restriction, you won't be able to watch your iTunes movie purchases and rentals on non-Apple devices. You can not even edit the movies by yourself unless you bypass the DRM protection from those iTunes movies. See also: How to Remove DRM from iTunes Movie Purchases & Rentals >>

Matt Smith is an amateur writer engaged in Tuneskit in 2013. He is a movie lover who write a lot of movie reviews for many websites and blogs.