As the year of 2015 is coming to an end, we can see many top reviews or ranking lists for this year's best stuff, such as the smartphones, tablets, etc. released in 2015 coming out one by one. For movie lovers, you may already begin to wonder the best movies or TV shows of this year. In order to help you quickly find such a top list and recall the memory of some great episodes released in 2015, we are collecting the best TV shows of 2015 sold on iTunes store in the following article for your reference.
Top 4 Best TV Episodes on iTunes of 2015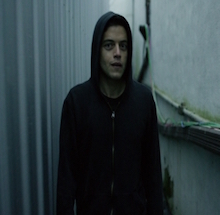 Mr. Robot, Season 1
Price: $24.99 Release Date: June 24, 2015
Created by Sam Esmail and starring Rami Malek as Elliot Alderson, "Mr. Robot" is a techno thriller that follows Elliot, a young programmer, who works as a cyber-security by day and as a vigilante hacker by night. As a high-tech thriller, Mr. Robot is built around its protagonist's hypnotic inner monologues which blend personal reflections with scathing cultural critique. Mr. Robot has received critical acclaim and has been nominated for several major awards.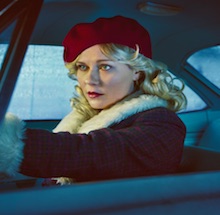 Fargo, Season 2
Price: $25.99 Release Date: October 12, 2015
It should be hard for the 2nd season of Fargo to impress the audiences as the season 1 has been such a huge success. But it just made it happen by even exceeding the first one. It introduces us to another overlapping network of midwestern families, criminals, and cops caught way too deep in bloody misdeeds and darkly humorous desperation. An all-star ensemble cast headed by Patrick Wilson, Kirsten Dunst, Jesse Plemons make indelible impressions in this chillingly cinematic crime saga.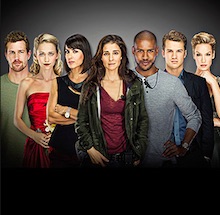 UnREAL
Price: $19.99 Release Date: June 1, 2015
Starring Shiri Appleby and Constance Zimmer, this provocative drama shows how a young producer manipulates her relationships with, and among, the contestants to get the dramatic footage that the program's dispassionate executive producer demands. It is an eye-opening look at what happens in the outrageous world of unscripted television, where being a contestant can be vicious and being a producer a whole other reality.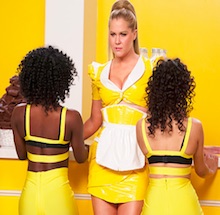 Inside Amy Schumer, Season 3
Price: $24.99 Release Date: April 21, 2015
You should know why it's being chosen the best TV episode of 2015 when editors say this is one of their favorite sketch comedies since the first season. According to their notes, the season 3 of Inside Amy Schumer just experienced a zeitgeist-touching breakthrough. Besides, with Trainwreck and her ascent to A-list superstardom, we should have expect the year of 2015 would unquestionably been Amy Schumer's year.
More Best iTunes TV Shows of 2015
Better Call Saul, Season 1- Better Call Saul is the prequel to the award-winning series Breaking Bad, set six years before Saul Goodman (Bob Odenkirk) became Walter White's lawyer. The first season, which premiered on AMC on February 8, 2015, consists of 10 episodes. In June 2014, a second season was ordered, which will premiere on February 15, 2016.
Broad City, Season 2 - Executive produced by Amy Poehler, Broad City features sparkling guest turns from the likes of Seth Rogen and Bob Balaban.
Descendants - Released on July 31, 2015, this TV series tell a story of Ben, who is the teenaged son of King Beast and Queen Belle, invites the exiled children of defeated villains to attend a prep school with the heroes' children.
The Flash, Season 2 - It's an action and adventure TV show about the scientist Barry Allen who acquires super speed through a freak accident and becomes known as the Fastest Man Alive in this adaptation of the DC Comics character the Flash.
Fresh Off the Boat - Randall Park, Constance Wu and Hudson Yang return for the hilarious second season of Fresh Off the Boat. As hip-hop continues to become more widespread in mainstream culture, the Huang family continues working towards assimilating in suburban Florida. While Louis wants everyone happy, Jessica wants everyone to outshine the rest of Orlando, Eddie just wants to feel like everyone else.
Some Top Sellers of iTunes TV Seasons of 2015
If you find there are some great TV shows missing in the article above, we are also listing other 10 of the top-selling TV seasons in iTunes store during 2015 as below:
Game of Thrones, Season 5
The Walking Dead, Season 6
Downton Abbey, Season 5
Scandal, Season 5
The Blacklist, Season 3
The Big Bang Theory, Season 9
Suits, Season 5
The Americans, Season 3
Modern Family, Season 7
Homeland, Season 4
Restrictions of iTunes TV Shows You Should Know before Buying
Before you finally decided to purchase those top iTunes TV shows, there are some facts you should be clearly aware of, such as the restrictions of the iTunes TV episodes caused by Apple's DRM FairPlay. Because of that, every TV episode you download from iTunes is protected and locked in M4V format which can only recognized and played by Apple's products, such as iPhone, iPad, iTunes, etc. It's really frustrated that you can't enjoy those DRM-ed iTunes TV shows on Android or other non-Apple media devices. However, this doesn't mean you'll stuck with iTunes or iOS devices when playing iTunes TV shows. The good news is that you can still use some professional iTunes DRM media converter software, like TunesKit DRM M4V Converter for Windows/Mac to permanently remove DRM protection from iTunes TV episodes with a few steps only.
This smart yet powerful iTunes DRM remover will help you easily bypass DRM lock from any iTunes M4V TV show while converting the protected M4V files to commonly used MP4 format at 20x faster speed. The best part is that the conversion is lossless so that you can get the original AC3 5.1 audio tracks, subtitles, etc in the DRM-free video files. You can download the free trial version of TunesKit iTunes M4V Converter and follow this tutorial to learn how to easily get rid of DRM from iTunes TV shows or movies: How to Convert DRM-ed iTunes M4V to MP4 >>

Matt Smith is an amateur writer engaged in Tuneskit in 2013. He is a movie lover who write a lot of movie reviews for many websites and blogs.